Get Great Curb Appeal With Landscape Rocks
March 31, 2022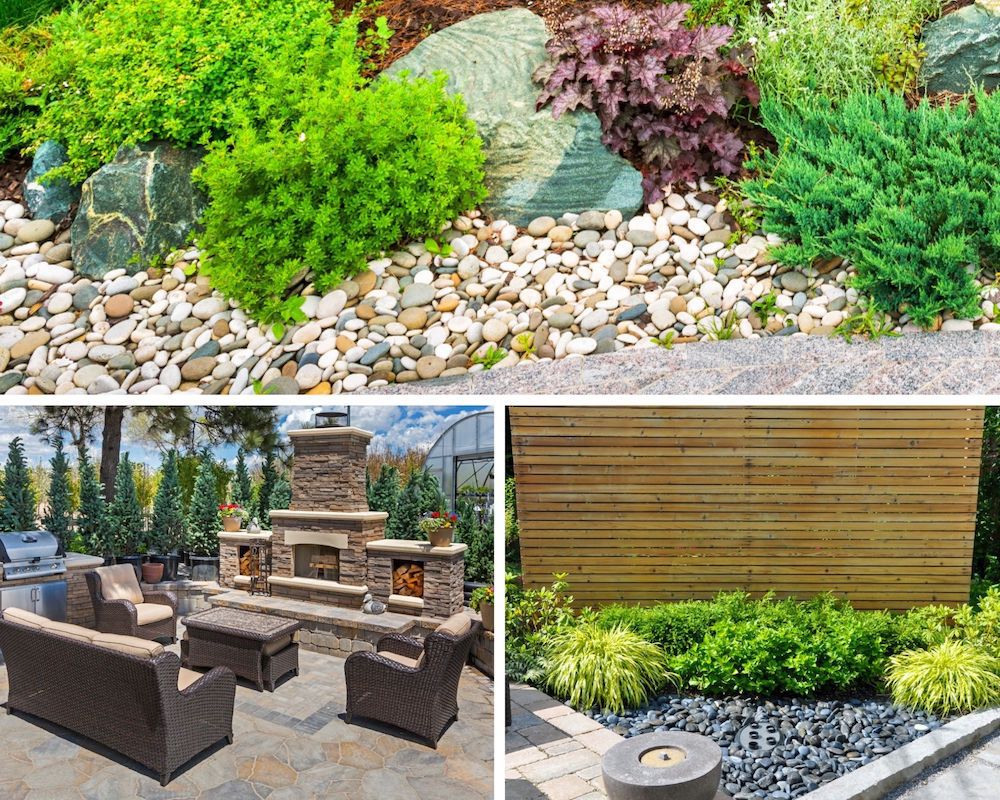 If you're thinking about selling your house soon, chances are you've got a long list of projects to get it market-ready. While many interior fix-ups offer a great return on investment, curb appeal is what gets buyers in the door! For an affordable, easy update to enhance the look of your home, landscape rock and pebbles are always a winner.
Even if you're not moving in the near future, wouldn't you love to have a beautiful home exterior to come home to each day? You can achieve a beautiful landscape with plants, a rich, green lawn, and hardscaping, along with the obvious repairs and painting. But to truly get an on-trend, stylish look that's easy to maintain, skip the mulch! MSI has lots of beautiful river rock and other stones to choose from.
Here are some great ideas to get you started on updating your home's curb appeal!
CREATE OR UPDATE YOUR WALKWAY

Is your journey from the driveway to the front steps a bit drab and dreary? Many homes, both new and older, have old-fashioned poured concrete pathways that, over time, get cracked and crumbly. They may also be rather plain, laid out in straight lines that do nothing to enhance the beauty of your home.
Here's a practical fix that will add elegance and value to your property — a walkway crafted with flagstone, such as MSI's California Gold. These natural slate stones come in a variety of shapes, making it possible to design both straight paths and curves. You'll love the mix of gray, rusty-red and gold colors in your landscape design, but there are also several other colors to choose from to complement your home's existing decor.
Update your walkway to meander around garden beds, create sturdy, convenient steps, or even direct your feet to a matching flagstone patio. Use larger flagstone pieces separately to make a rustic path with stepping stones. Space them out and fill in with moss, ground cover plantings, or smaller pebbles.
UPGRADE YOUR MULCH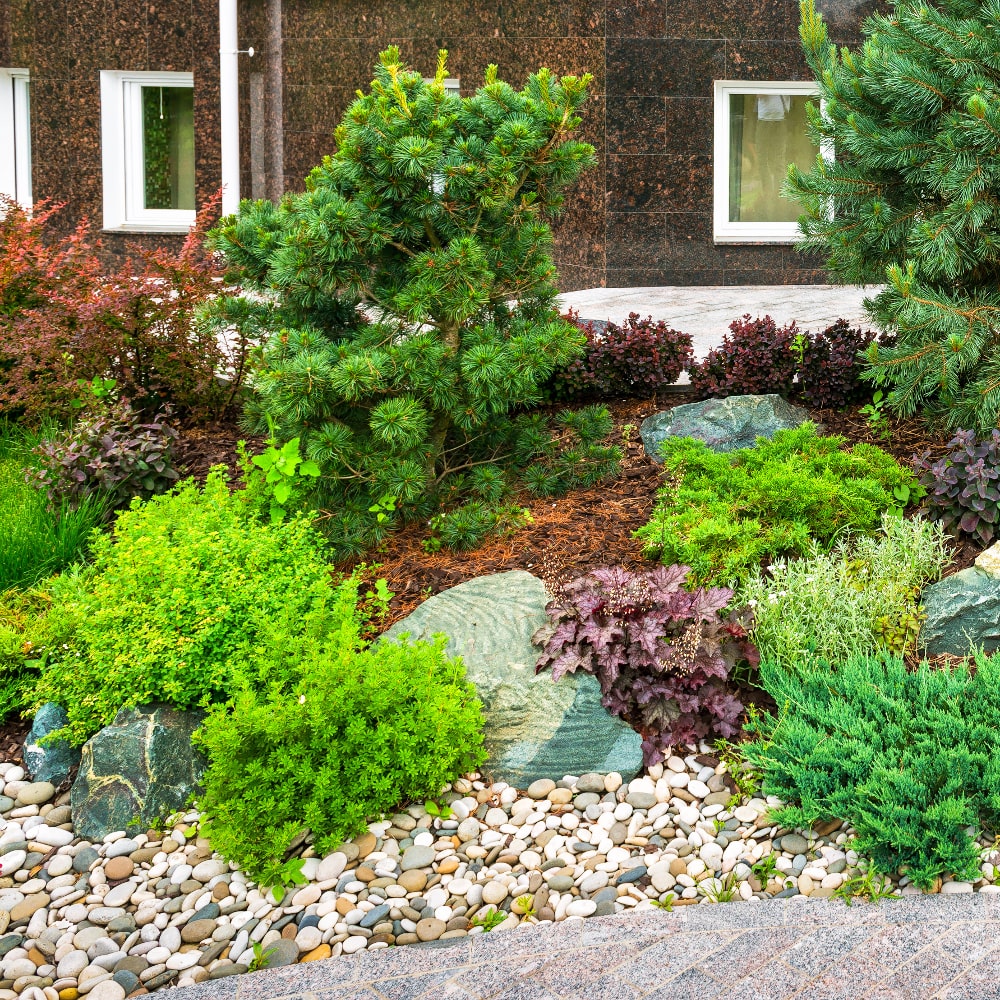 Some people enjoy tending elaborate garden beds — planting, watering, weeding almost daily. Doesn't sound like you? Replace the mulch with garden pebbles instead. They're stylish, and you won't have to keep replacing them every year.
Mulch made from shredded bark looks great when it's fresh, but it decomposes over time. It can also blow away, and if it stays moist it can harbor fungi and mold. Plus, it takes a thick layer of mulch to truly suppress the weed growth.
Garden pebbles like MSI's Black Super Polished Pebbles allow the rain to pass through — and you can still have landscape plantings. Just choose a size that's appropriate to the type of plants in your garden beds — smaller pebbles for tender plants, larger garden rock for surrounding shrubs, trees, or other slow-growing plants. Like organic mulch, pebbles prevent the growth of weeds and help the soil retain water so your plants will be happy.
There are many colors, sizes, and textures to choose from, so you're sure to find pebbles that suit your personal style. You can even mix-and-match different pebble colors to create a look that's all your own!
BUILD A PATIO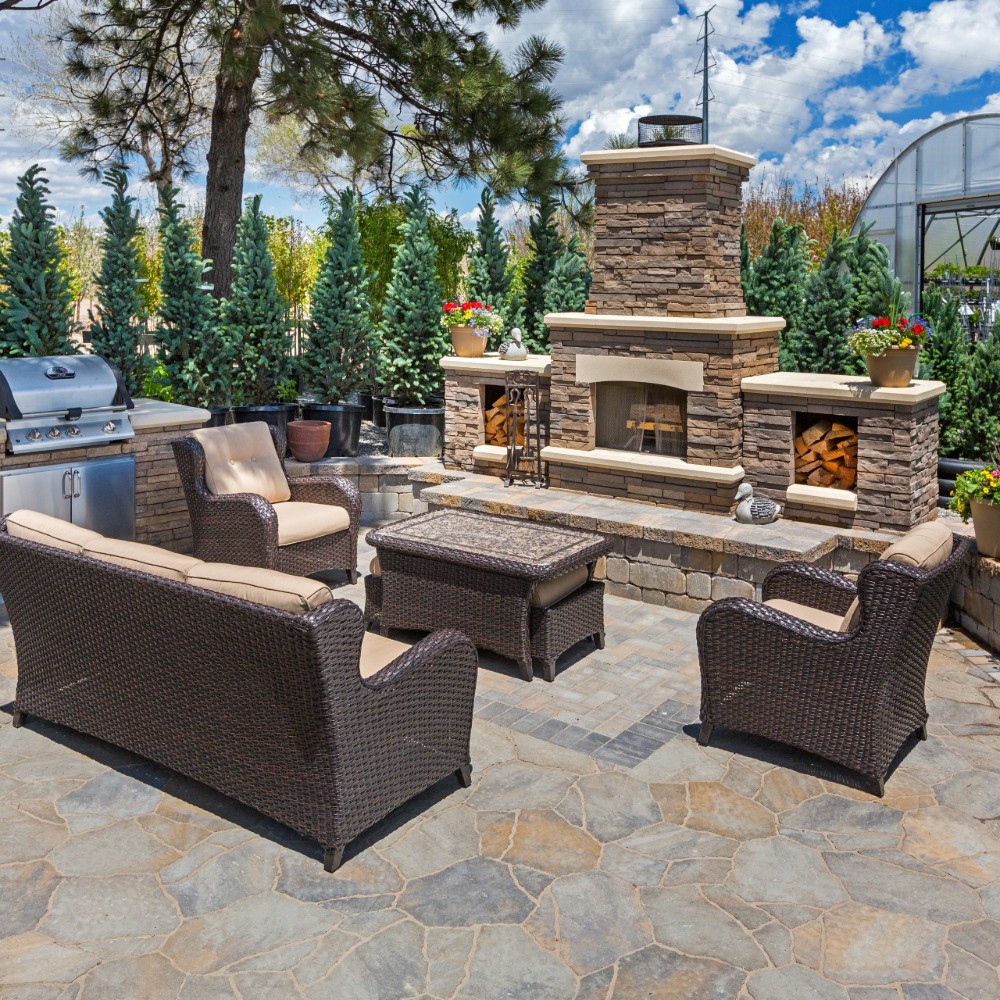 When all of your neighbors have concrete or asphalt driveways, a custom driveway crafted with pavers such as MSI's Cosmic Black can create an amazing impression. Made of natural marble, these pavers have a matte texture that is non-slip, so there's no worry about losing your footing after it rains. The stones allow water to pass through, eliminating areas of standing water that can occur on pavement.
Pavers are available in a variety of sizes and shapes to create interesting patterns. They're strong enough to stand up to heavy foot traffic and even the weight of your parked cars. And here's one more benefit of pavers vs. concrete or asphalt driveways: If one of the pavers should crack, or a section of the driveway is damaged, it's easy to replace just that part instead of the entire driveway.
FILL IN DIFFICULT AREAS

It seems that every yard has a trouble spot that needs to be addressed. Maybe you've got a shady area where nothing will grow, a narrow strip that's tough to access with a lawn mower, or a drainage ditch that's unsightly and clogged with weeds. The answer? Hardscaping with river rocks.
Stones such as MSI's Amazon Pebbles come in a variety of sizes ranging from 1/2 inch to 2 inch diameter, and their natural hues of beige, gray, and pale pink quartzite complement any landscape.
In addition to trouble spots, they are useful for edging around fountains, fire pits, walls, and fences so you'll spend less time with the weed-whacker. Place them on the edges of your driveway to prevent ruts from careless drivers, or use them to define the edges of your garden beds. You can also use them to fill in a casual walkway, or even cement them to create a pebble-mosaic patio.
There are so many reasons that homeowners are using some type of landscape stones to boost their home's curb appeal, now more than ever. Once in place, they cut down the amount of work needed to maintain your yard's beauty. They are versatile, and incredibly useful for solving landscape challenges. Plus, with so many different pebbles to choose from, you can truly express your creativity.
Browse MSI's selection of landscape pebbles on our website, and if you have any questions, one of our helpful staff members will be glad to assist you.