Easy Care And Maintenance For Granite Countertops
July 03, 2017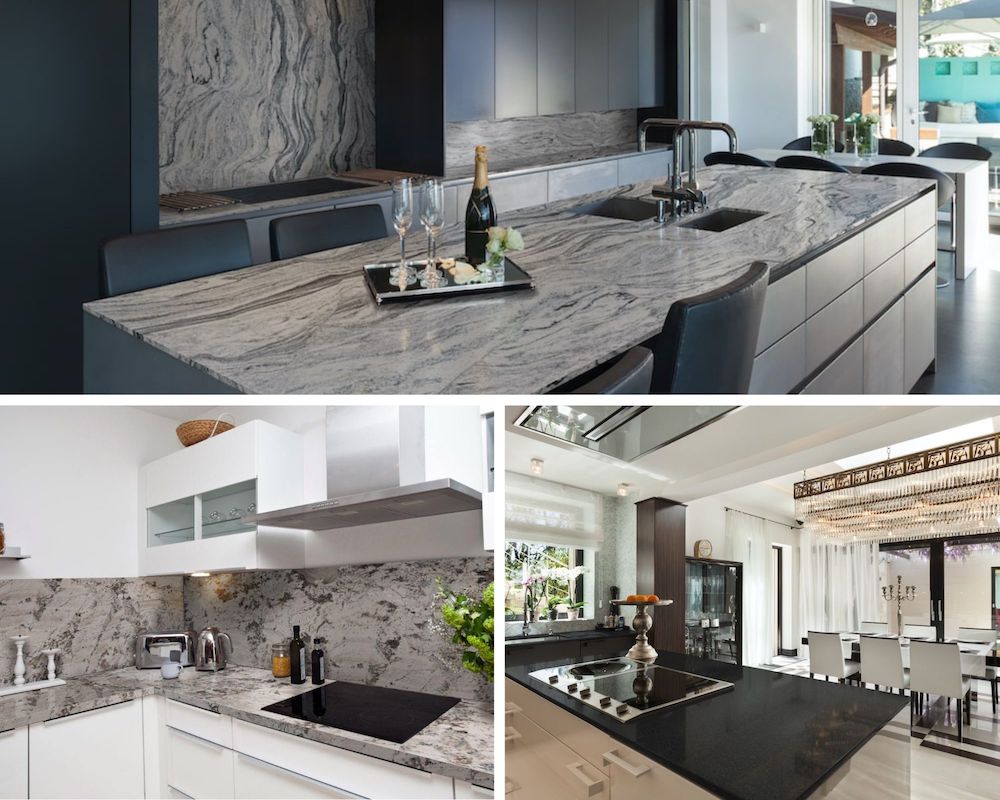 Granite is, hands down, the most popular countertop surface chosen for upscale homes. It's a substantial investment, though most homeowners would agree that the benefits are well worth every penny spent.
The beauty of a granite countertop is unsurpassed, but it's not just the aesthetic value that makes this such a popular material – it's the longevity and granite countertop durability.
Granite countertops can last a lifetime if correctly maintained. Which means it's vital to learn how to care for it properly!
First Step: Sealing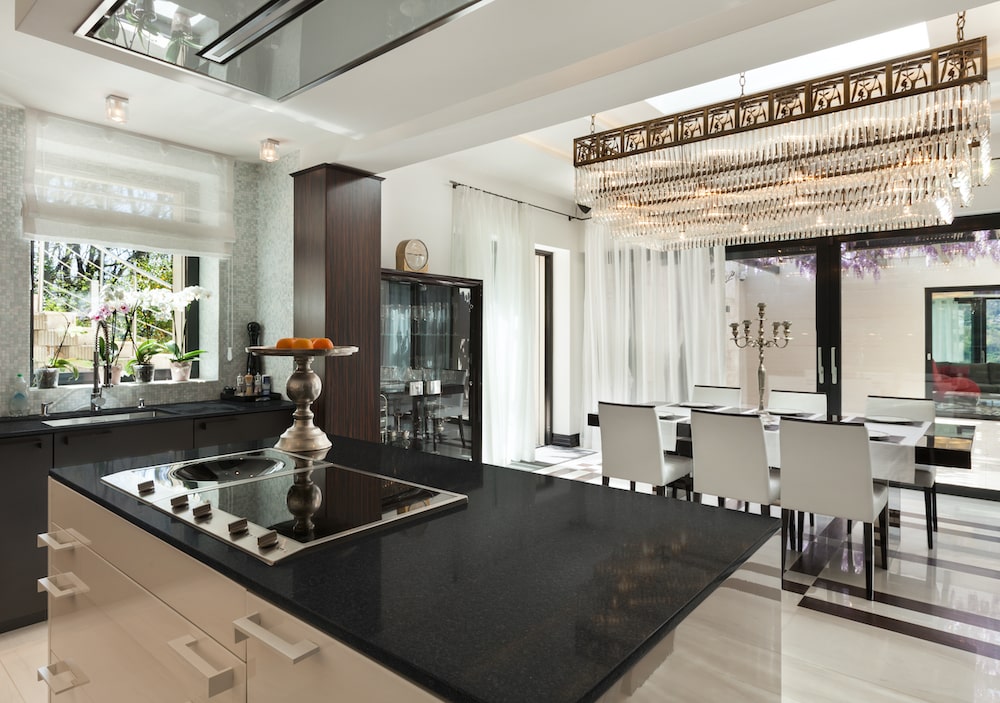 Black Pearl Granite
Like any natural stone, granite needs to be sealed to create a nonporous finish and protect it from stains. Proper sealing should be part of the installation process, but it will need re-sealing at least once a year. White granite countertops may need sealing more frequently than darker colors, as they are more likely to show stains. To see if your granite countertop needs sealing, just splash a few drops of water on the surface.
If the water beads up, your countertop is in great shape. If the water is absorbed, it's time to re-seal. Applying sealer is a simple process. First, make sure the counter is clean and dry. Following the directions on the container, apply the sealer with a clean, dry cloth. Let dry, then apply a second coat. Avoid food preparation on your counter for 24 hours to ensure it is fully cured and water-repellent.
Daily Care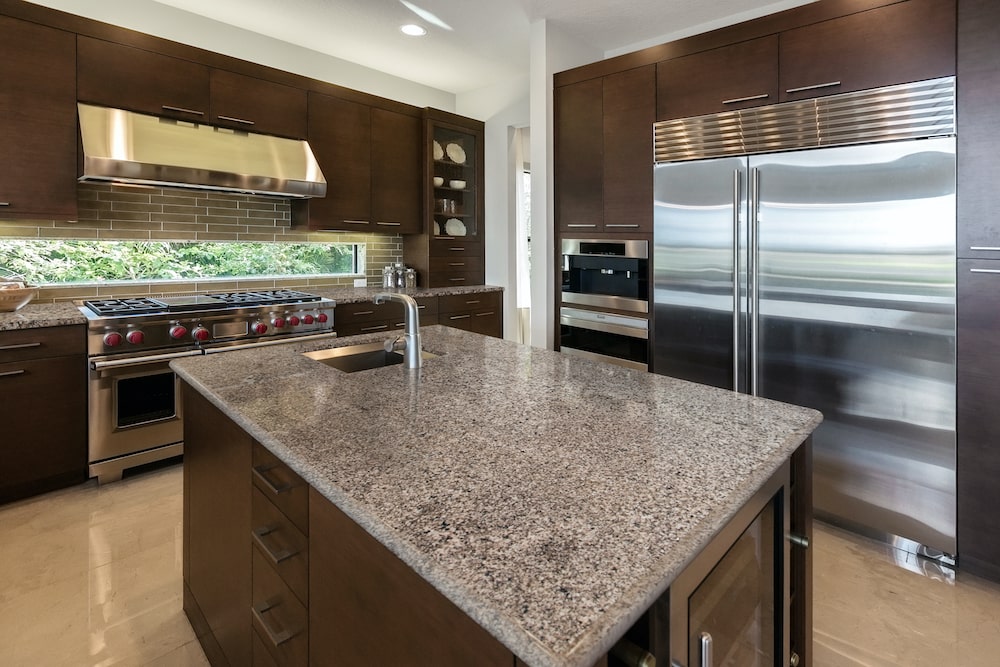 Arctic Sand Granite
When your granite countertop is properly sealed, daily care is a breeze. Just use a soft cloth to dust the surface, or wipe it down with plain water or a mild soap. If your countertop needs extra cleaning, use a specially-formulated stone cleaner with a neutral pH. Never use abrasive cleansers or harsh chemicals.
Special Care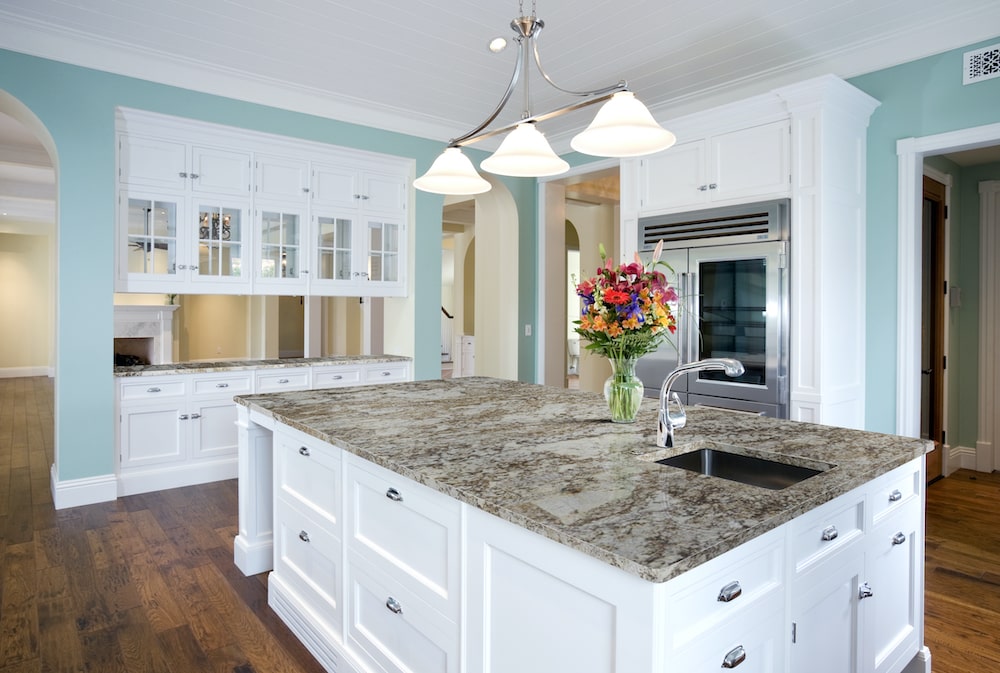 Desert Beach Granite
Despite good preparation and protection, occasionally your granite countertop may need special attention. Oily stains that have soaked into the surface may be removed by applying a paste made with baking soda and dish soap.
Let sit overnight, covered with plastic wrap, then rinse. If your counter has stains that are difficult to remove, or scratches, contact a stone care professional for repair.
Care of Custom Finishes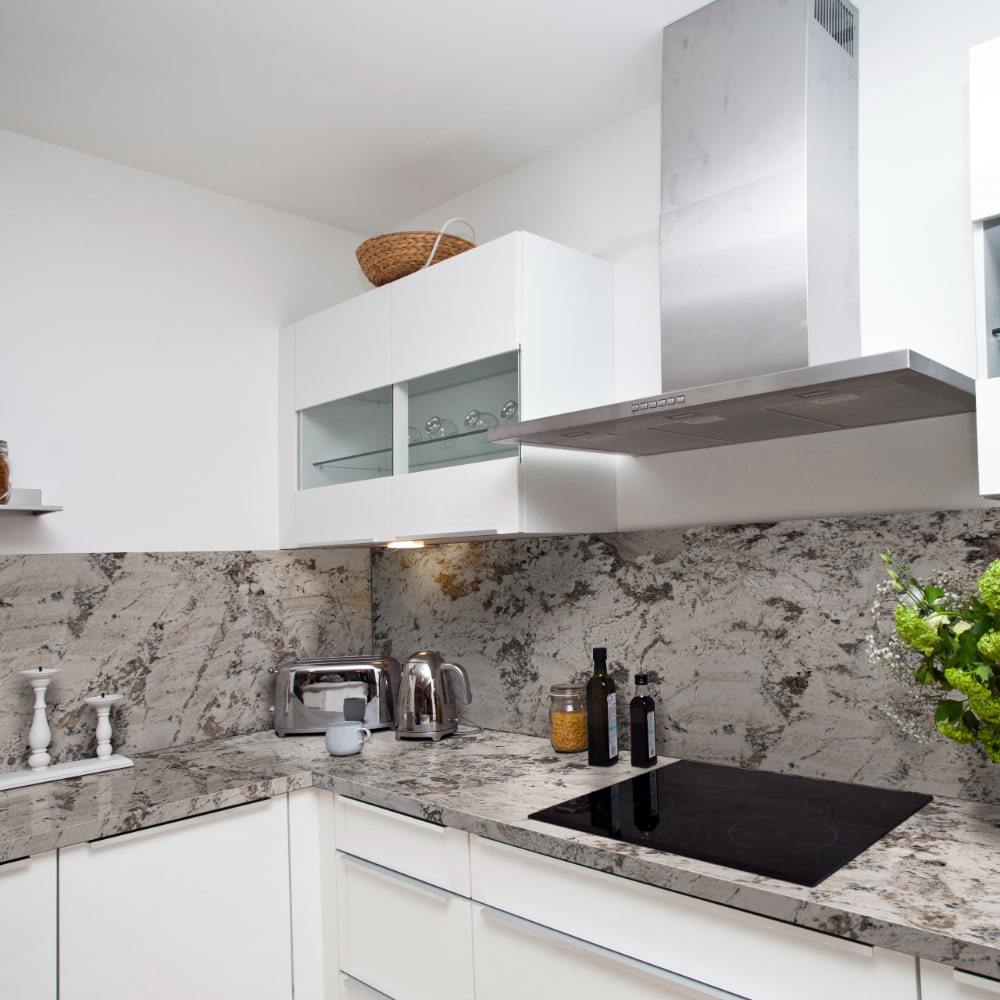 Gray Nuevo Granite
The polished finish is still the most popular choice, but other finishes are available, such as honed or leathered. These provide some texture, along with a matte finish, and have special care considerations. Since these finishes tend to be more absorbent, a special penetrating sealer is recommended to protect your countertop from stains, bacteria, and moisture.
Despite being sealed properly, these finishes may still show marks or discoloration when wet, particularly on black granite; this is usually harmless and will disappear when the surface dries.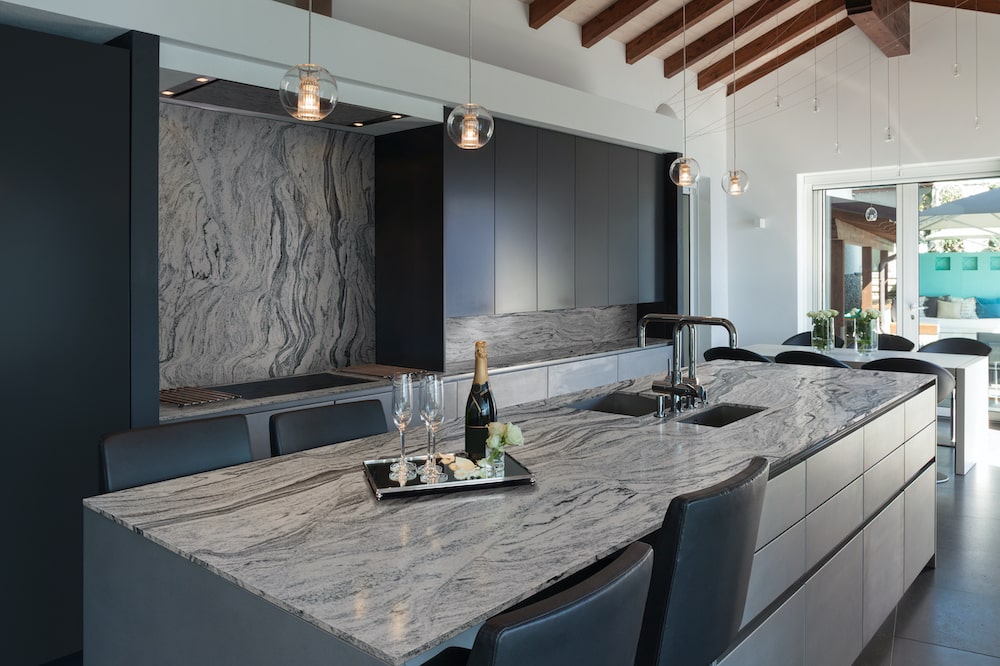 Silver Cloud Granite
Granite countertops may require a bit more care than other surface materials, such as man-made, manufactured materials – but most homeowners would agree that the extra work and consideration are well worth the effort. With the proper care, your countertop can add value to your home and provide a lifetime of enjoyment.
Excited about picking out your new granite countertop? Chat with us now, visit an MSI showroom, or contact an authorized MSI retailer in your area for personalized assistance.
READ MORE ABOUT GRANITE COUNTERTOPS
Best Granite Color Options For Dark Cabinets
Cost-Benefit Analysis Of Prefabricated Granite Countertops
Granite And Quartz Countertops Compared
Quartz vs. Granite Countertops Compared