Mosaic Monday: 6 Glass Tile Options That Will Never Go Out Of Style
February 05, 2018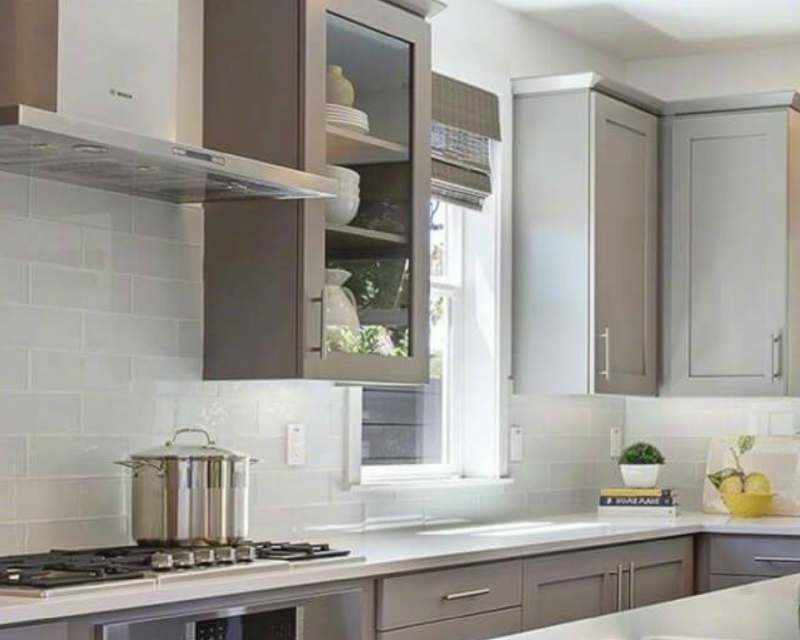 Now that you've decided to tile your kitchen and bathroom, you only have about a gazillion more choices to make! And not to pile on the pressure, but the tile you choose will live with you a long time. That's because typical homeowners remodel only a few times—if that—during their lifetime.
When picking tile, you want something that's both sturdy and lovely. You're looking for a tile that looks on trend; at the same time, you don't want to fall for a fad that is out of style before the grout dries. For these reasons and more, glass tiles are a perfect choice for kitchen backsplashes, shower walls, tub surrounds, and accent walls. Glass tile won't chip or fade like paint, and it will look fashionable almost forever.
Ready to fall in love with the look of light-reflecting glass? Here are a few of our favorite MSI glass mosaic tiles, home accents that are always in style.
Pebble Interlocking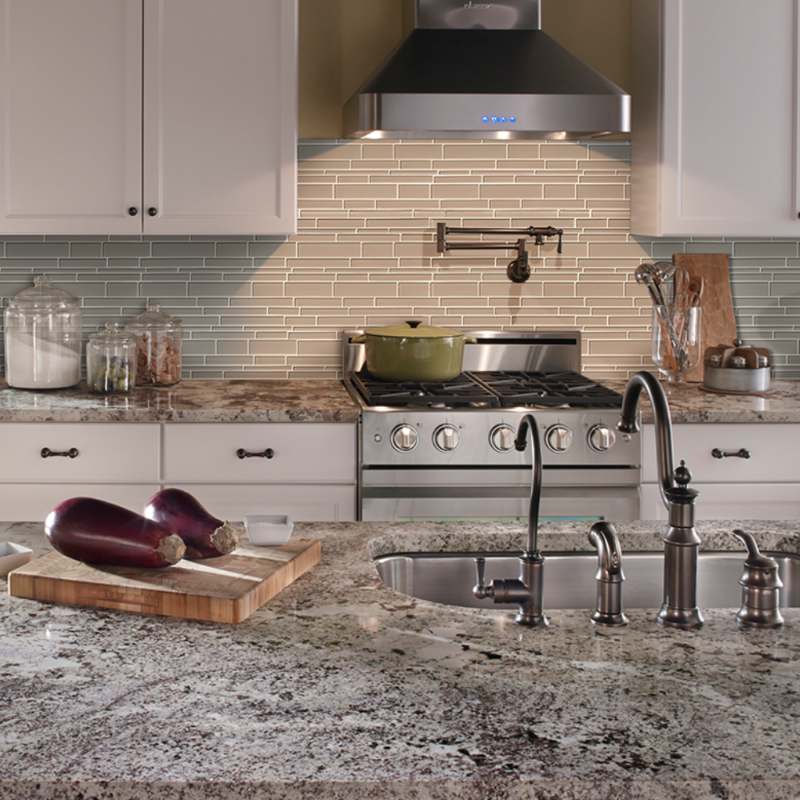 Featured: Pebble Interlocking 12x18
The crystallized glass that creates MSI's Pebble Interlocking 12x18 tile infuses contemporary style into any kitchen or bath design. The honey-colored tile works well with a wide array of natural stone slabs and other tiles in our inventory, and adds the gorgeous sheen of glass to backsplashes, shower walls, and tub surrounds.
Textalia Herringbone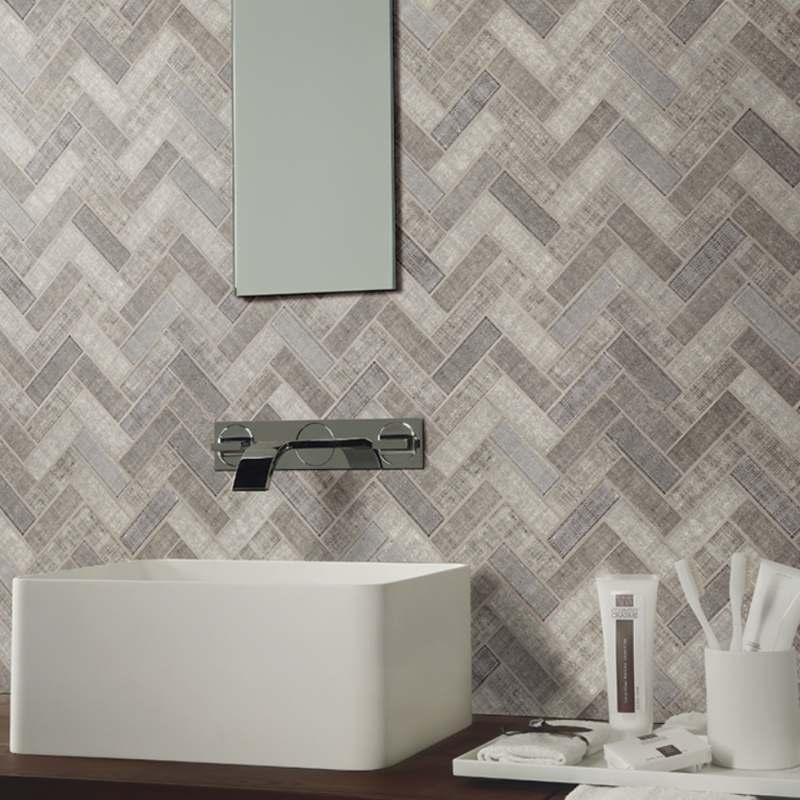 Featured: Textalia Herringbone 6mm
When you fantasize about a kitchen or bathroom accented with glass tile, images of fine linen or silk probably aren't the first thing that comes to mind. But Textalia Herringbone 6mm, with its many luxurious gray hues, looks more loom-woven than kiln-baked. The softness and texture of its herringbone pattern gives this tile a classic look that is sure to become a focal point in any kitchen or bath.
Statuario Celano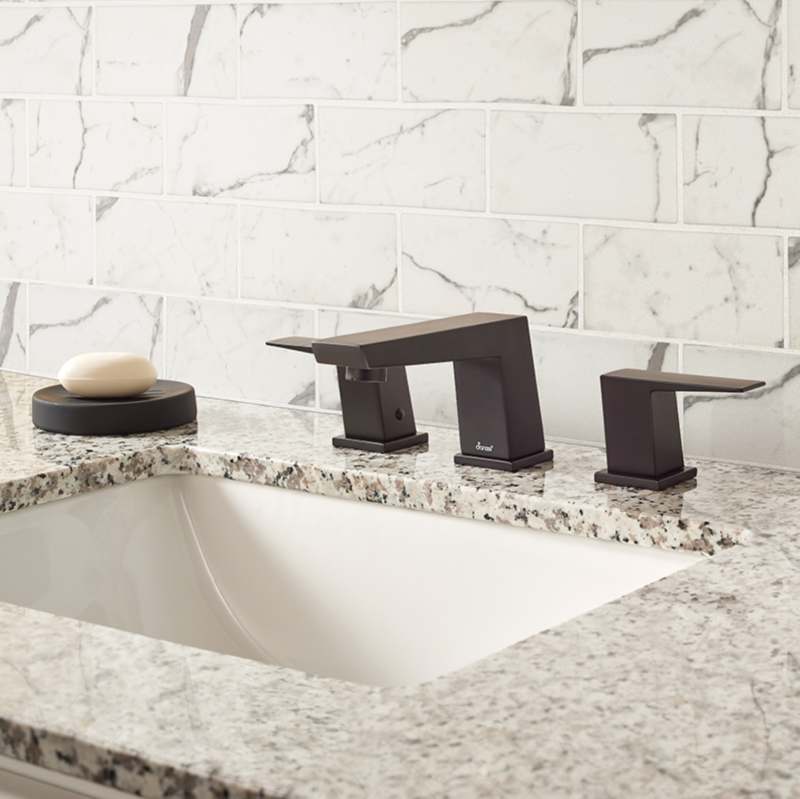 Featured: Statuario Celano 3x6x8mm
Statuario Celano 3x6x8mm tile combines a convincing marble look with recycled glass composition, a marriage made in design heaven. Its soft whites are laced with gray hues that look just like marble veins, elevating any design with a feeling of classic luxury. This backsplash tile pairs beautifully with fashionable gray cabinetry. It also looks sleek and smashing on backsplashes in white kitchens.
Santorini Shell Glass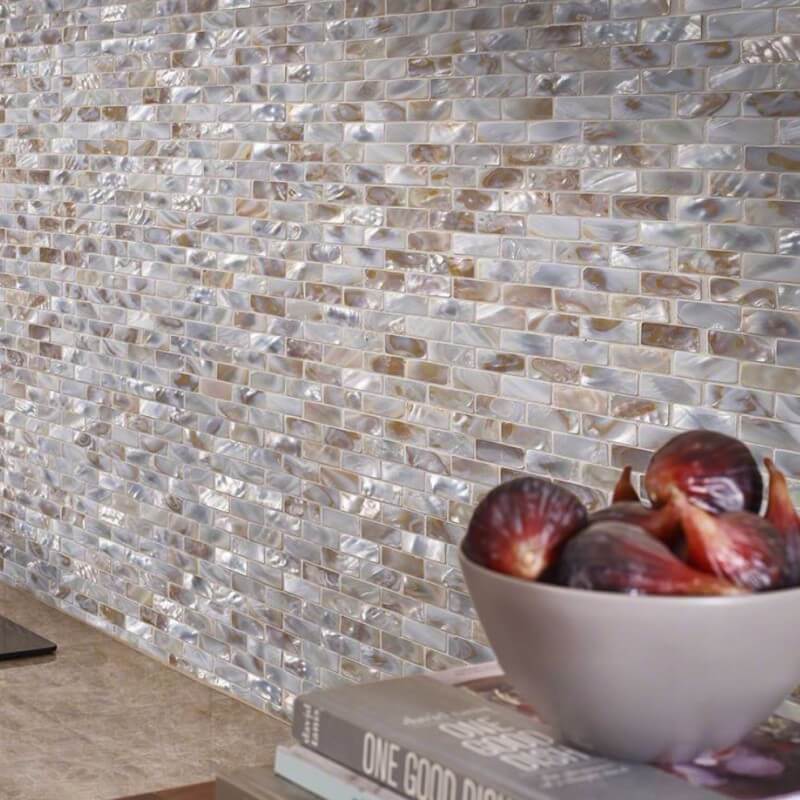 Featured: Santorini Shell Glass
Santorini Shell Glass is an inspired shell glass mosaic tile that combines luminescent whites and golds with hints of caramel and gray. This tile has an internal fire all its own. The brick pattern is elegant and traditional, but this dramatic tile is also a great choice for contemporary designs. Install Santorini on any wall—even fireplace walls—you want to dress up with a truly mesmerizing and reflective glass tile.
Champagne Estate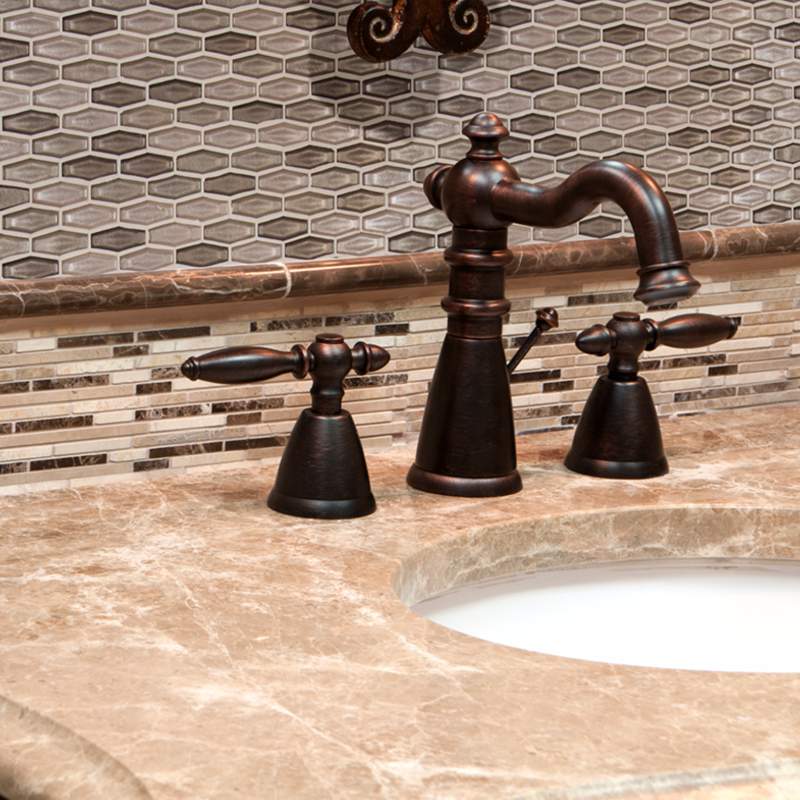 Featured: Champagne Estate 6mm
If you love warm beiges and browns paired with a bit of shimmer, then Champagne Estate 6mm glass tile is perfect for your remodel. This tile pairs well with natural stone such as marble or granite, and sets off oil-rubbed bronze fixtures and dark cabinetry to perfection. The grout you choose for Champagne Estate can change the look and feel of the glass tile. If you want the unique geometric tile shape to stand out, use a contrasting grout; if you prefer to highlight the tile's glass shine, select a white or cream grout.
Champagne Bevel Herringbone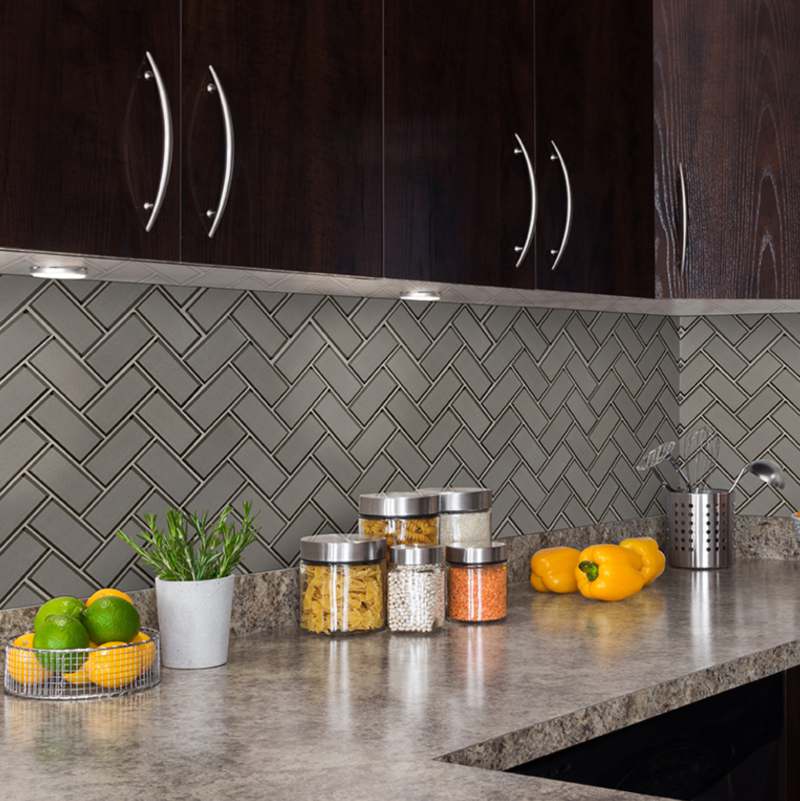 Featured: Champagne Bevel Herringbone 8mm
Champagne Bevel Herringbone 8mm glass tiles feature beveled edges that add texture and dimension to the tile's warm brown color. The herringbone pattern is classy and classic, giving backsplash design a pop. Because of their mesh backing, these glass tiles are easy to install. Better yet, they are easy to clean. So don't worry if some tomato sauce splashes on these beauties; they'll clean up in a flash.
There's no question that glass tile has staying power—both in terms of design and function. And with MSI's many glass tile options, you won't have any trouble finding a look that suits you perfectly.