How To Keep Your White Quartz Countertop Stain-Free
October 09, 2018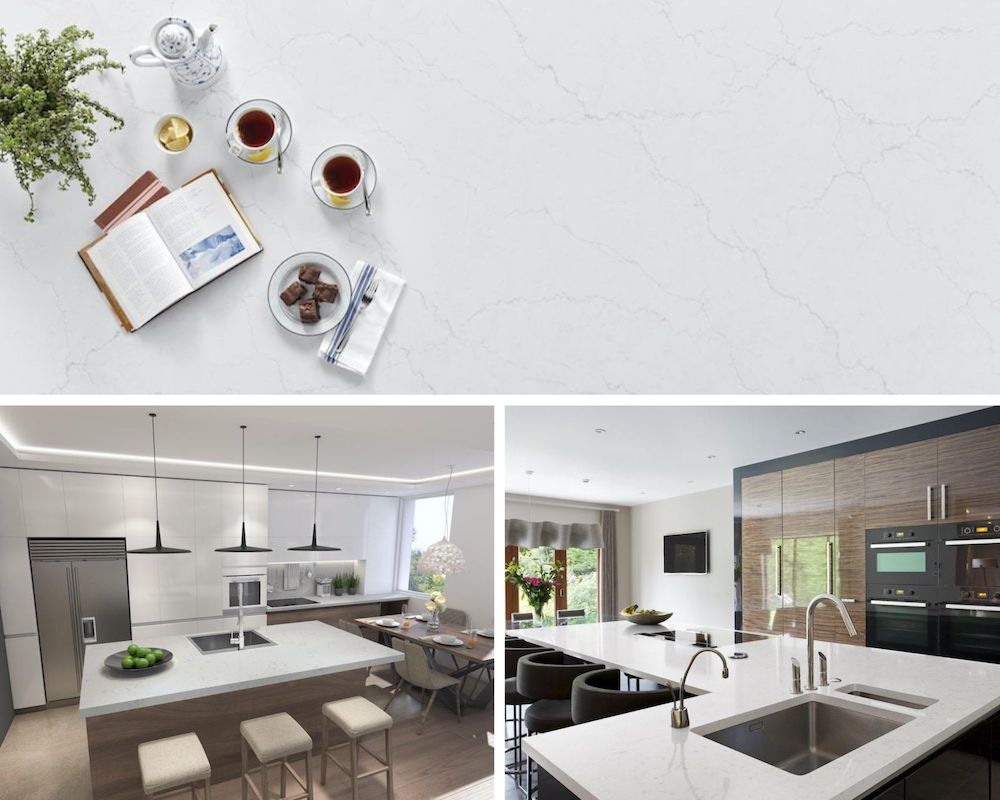 White kitchens have always been a timeless classic, but they're also right on trend! Selecting a white quartz countertop for your kitchen is a no-brainer because it's highly stain-resistant and easy to care for because it's a non-porous surface. But this doesn't necessarily mean that your countertop is completely indestructible when it comes to those spills and splashes.
Stain resistance refers to a material's ability to prevent liquid absorption and resist discoloration when coming into contact with things like oil, grease, or other liquids. Stain-proof, on the other hand, means that it prevents stains from happening.
Things like coffee, red wine, tea, and tomato sauce make up some of the most common kitchen stains, but with a quartz countertop, they can be averted with a quick cleanup. That's it! To find out how, check out these tips and tricks to keeping your white quartz surface looking like new.
Since quartz is a man-made material made of natural stone mixed with resin, it won't stain from the liquid absorbing into the surface. Instead, your favorite drink or sauce might react with the resin itself, which could result in discoloration that might not be easy to remove. If something spills on your white countertop, then you should clean it up right away. Also, using trays, cutting boards, trivets, and coasters will help to prevent stains from possibly happening in the first place.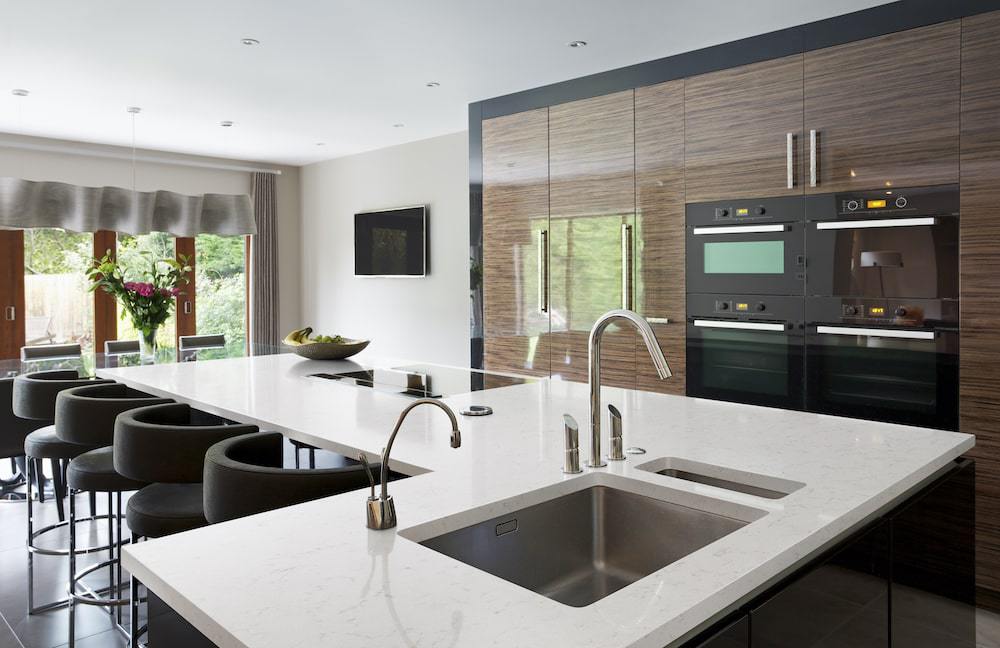 New Carrara Marmi Quartz
Some might notice stains on their white quartz countertop as a result of using the wrong cleaning products. Anything with harsh chemicals, including oil soaps, detergents, paint thinners, and any cleanser containing bleach, could stain or discolor your countertop instead of getting it sparkling clean. Remember that one of the benefits of quartz over marble countertops is its low maintenance. Just a soft sponge or dishcloth and a gentle dishwashing liquid will get the job done on the daily. For more caked-on messes, try a non-abrasive, safe cleaner like Barkeeper's Friend.
Another reason why your marble look quartz might look stained could be from a scorch mark. Just like quartz is stain resistant, it's also heat resistant, meaning it's not heatproof! Similarly, your quartz countertop is vulnerable to heat damage because the resin can get ruined from being exposed to heat. Especially those with marble-like quartz, this could leave a mark that's not in-line with the consistent veining on your white surface. To avoid this from happening, it's important to always protect your surface using things like hot pads or trivets under hot pots, pans, or serving trays.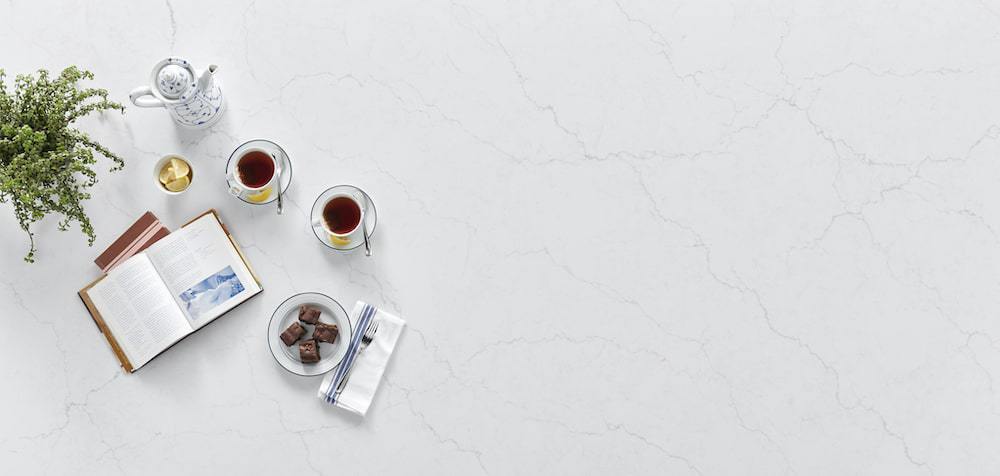 Calacatta Mirragio Duo
Quartz is one of the easiest materials to maintain and care for, and most of these care tips and tricks would apply to any type of countertop. These are just a few simple things you can do to keep your white quartz countertops looking beautiful for many years to come! For more cleaning inspiration for your entire cooking space, reach out to one of our design experts! We're available to chat through our online feature, you can visit one of our showrooms, or find an MSI authorized dealer near you.
More On White and Marble Look Quartz Countertops
Marble Look a Likes with White Quartz Countertops
Enhance Your Home with White Quartz Countertops
Check Out the Many Looks of White Quartz Countertops
What Are the Benefits and Drawbacks of White Quartz Countertops?
Are White Quartz Countertops More Expensive Than Marble?