Tile Style: Affordable Options For Vein-Cut Stone Using Ceramic Tile
October 05, 2017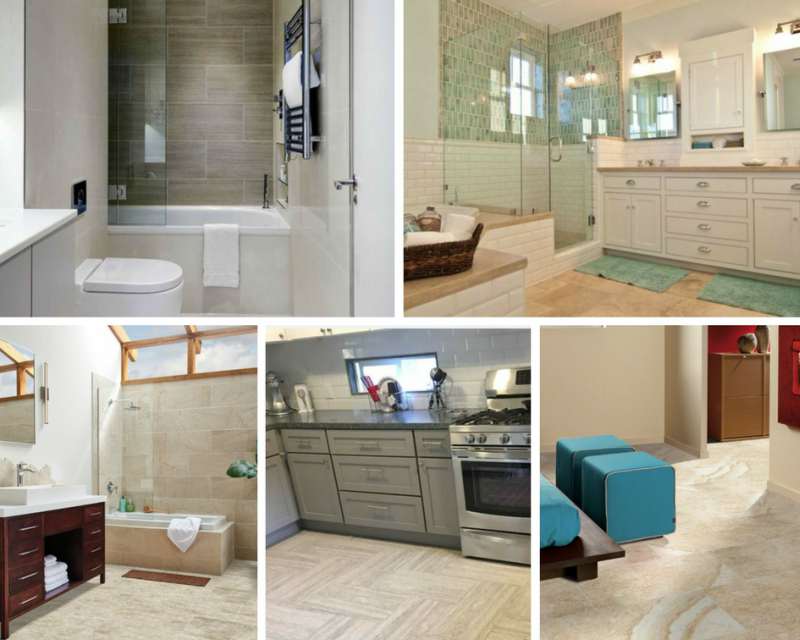 The unique beauty of vein-cut stone has typically been a luxury that most homeowners just can't afford. But now, thanks to recent improvements in printing technology, we are able to perfectly capture the look of vein-cut stone at a fraction of the cost using ceramic tile.
The amazing options featured below all display striking vein-cut style, while offering the affordability and easy maintenance of ceramic tile.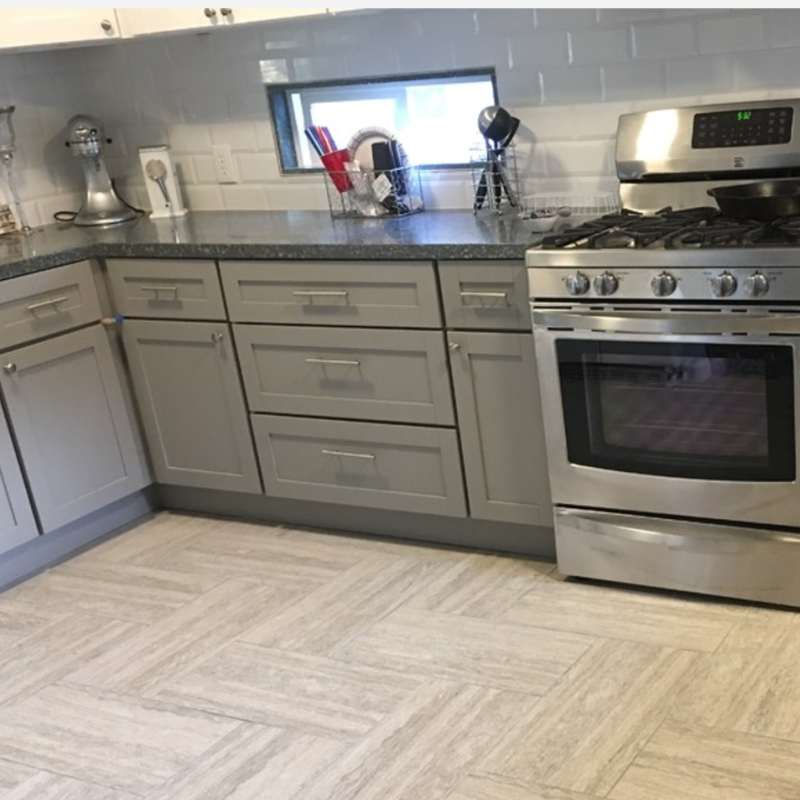 Recreate this look with MSI's Sigaro Ivory Ceramic Tile (Photo Credit: Houzz)
Sigaro Ivory Ceramic Tile starts off our run-down of vein-cut looks from MSI. This light coffee and cream colored tile has the tell-tale linear patterning of vein-cut stone, which creates a gentle flow and movement across a space as seen in this image.
Sigaro Ivory's elegant design and neutral palette work well with many different decor styles, and because it's ceramic tile it complements just about every budget too!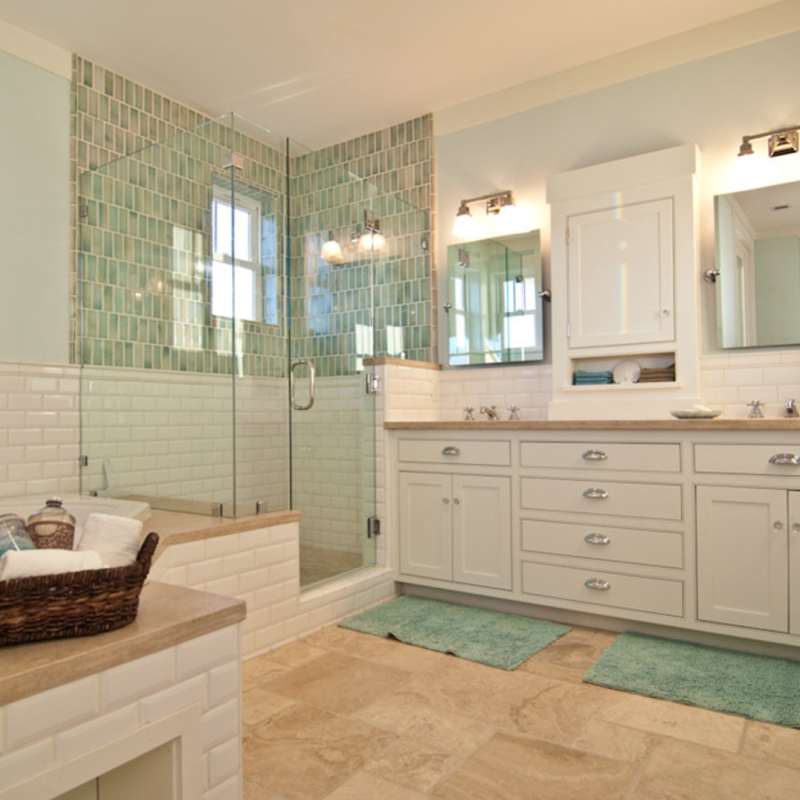 Get this look with MSI's Sigaro Dunes Ceramic Tile (Photo Credit: Houzz)
Sigaro Dunes Ceramic Tile has the same gentle undulating pattern and look as Sigaro Ivory Ceramic Tile, but in shades of warm sand and beige. Offered in a 12x24 rectangular tile, this vein-cut stone look-alike is a great option for tile flooring or walls not only for it's depth and movement, but also because of it's durability.
If you've been wanting a unique look, but shudder at the thought of putting expensive natural stone on the floor, look no further; vein-cut look-alike ceramic tile resists cracking and scratching, and is able to withstand daily wear and tear.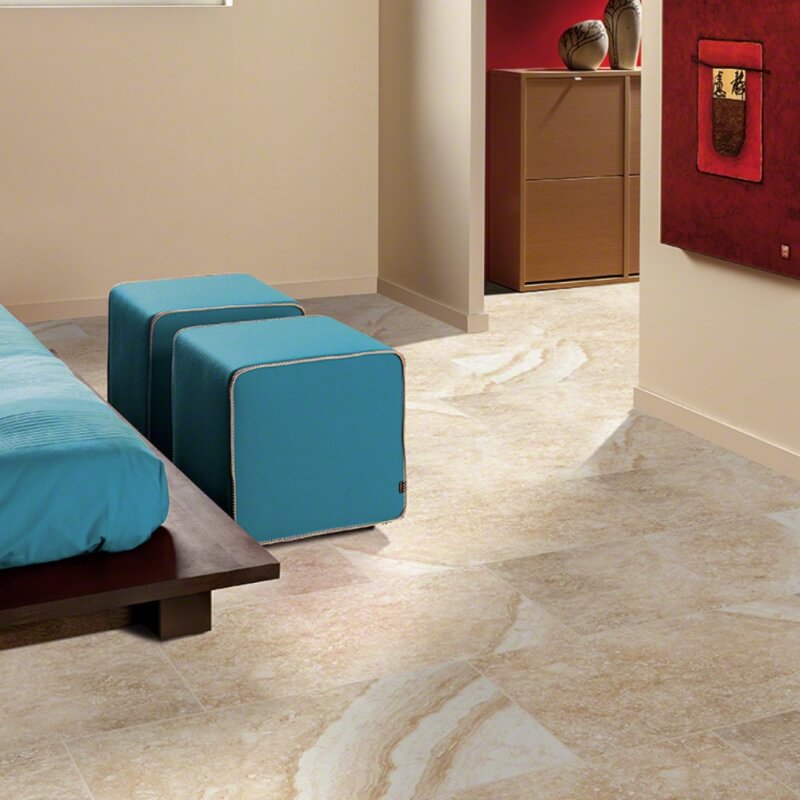 Featured: Aliso Bone Ceramic Tile
Aliso Bone Ceramic Tile comes in the same warm beige tones as Sigaro Dunes Ceramic Tile, but with a mottled, cloud-like pattern mixed in with the classic linear look of vein-cut stone. As you can see from this room scene, the blended patterning really focuses your attention on the individual tile rather than drawing your eye out across a strictly linear pattern.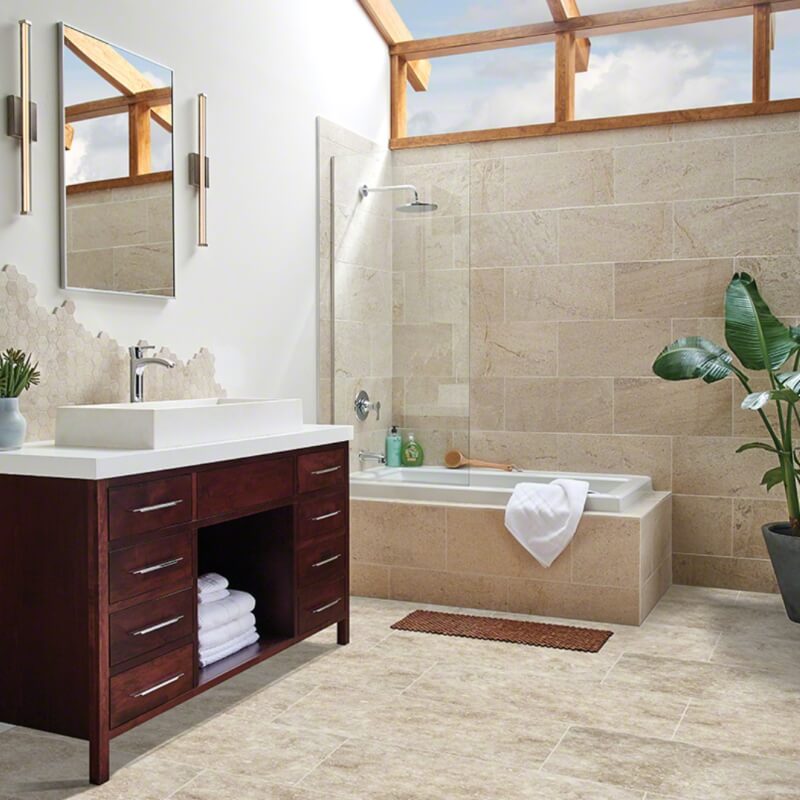 Featured: Aliso Gris Ceramic Tile
Aliso Gris Ceramic Tile has the same look and visual texture of Aliso Bone Ceramic Tile but in soft grey and beige. This authentic replication of natural stone has a graceful feel, yet is tough enough for use in residential and commercial settings. Unlike natural stone, ceramic tile is moisture-resistant, making it the perfect material for wet locations like the bathroom shown here.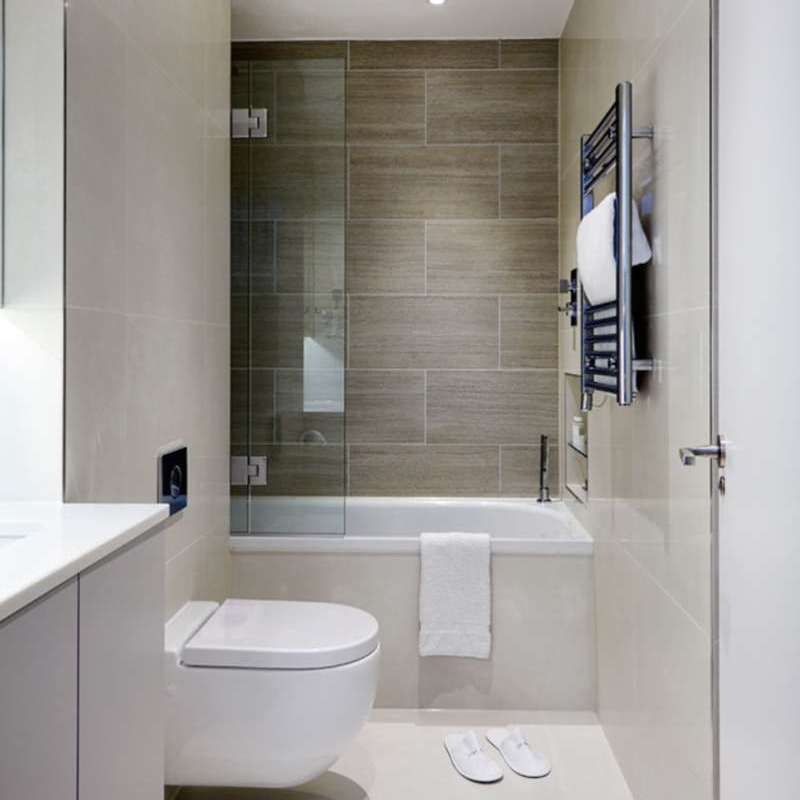 Create this look with MSI's Charisma Silver Ceramic Tile (Photo Credit: Houzz)
If you're searching for a veining pattern that's a little bolder, check out Charisma Silver Ceramic Tile from MSI. This modern tile in shades of cool grey offers a truly stunning look that is practically identical to real vein-cut stone. With Charisma Silver, you get an on-trend grey color palette and a rich natural stone feel, all at a price that won't break the bank.
Making the decision to choose ceramic tile over natural vein-cut stone is easy when it looks this good! Throw in the added bonuses of easy maintenance, low cost, and extreme durability, and you've got a no-brainer. If you thought you couldn't have high style on a low budget, think again.
Check out this article to read more about tile that looks like vein-cut stone.