Our Urbano Ceramic Tile Collection Makes A Style Statement
May 28, 2019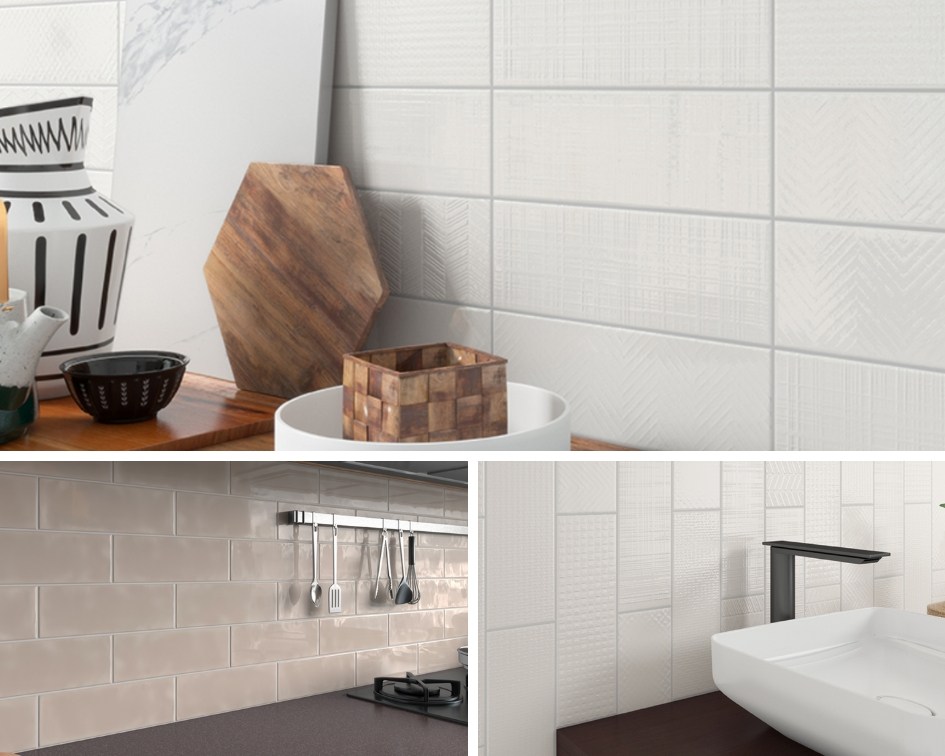 What happens when you take a classic design element and give it a timely twist? You just might create an on-trend style that pays homage to the classic lines, morphed into a new and exciting product. We believe we've accomplished just that with our new Urbano Ceramic Tile collection. The Urbano collection features the classic dimensions of subway tiles, but the finishes, colors, and textures rejuvenate this traditional ceramic tile making them fresh and new.
Let's take a moment and address why subway tiles remain a go-to in design. Ceramic tile is durable, extremely easy to clean and keep fresh, and it never needs sealing like natural stone. Our Urbano Collection features sophisticated smoky hues and eye-catching reliefs and textures that create a must-have dynamic accent wall in your home. Are you ready to explore what just may be the next "classic" backsplash trend?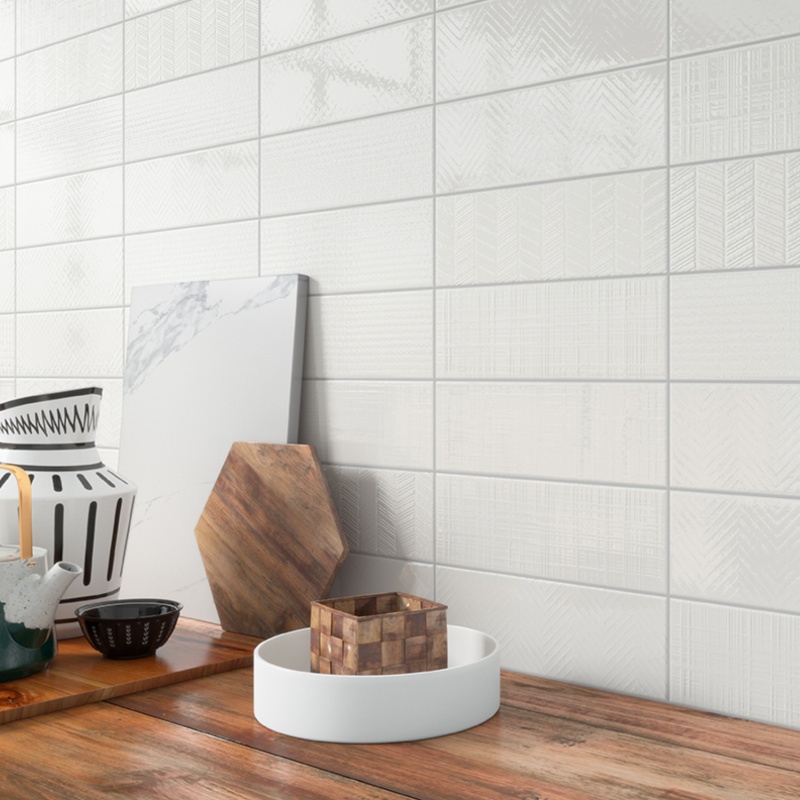 Featured: Urbano Pure 3D Mix 4x12 Glossy Subway Tile
If you think ceramic tile is low-end, we've got a surprise for you. Just take a look at this stunning view created with Pure 3D Mix Urbano. There are four different tone-on-tone patterns in this 3D wall tile evoking a sense of true artisan design. During installation, mix the patterns so they aren't next to one another, and you'll create a white subway tile backsplash that is anything but boring.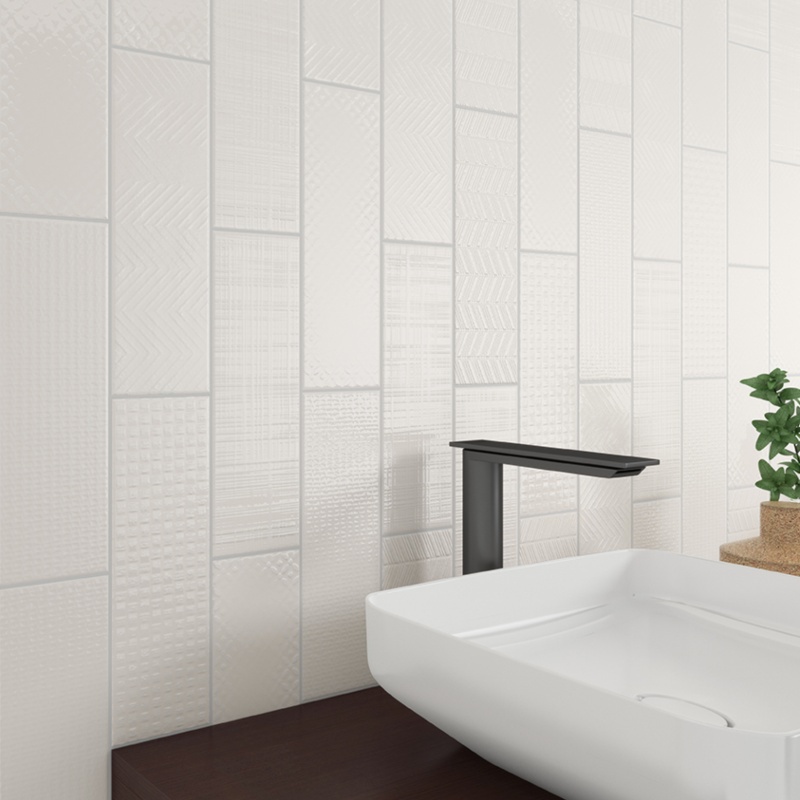 Featured: Urbano Crema 3D Mix 4x12 Glossy Subway Tile
Next up is our Crema 3D Mix Urbano tiles in a sophisticated light linen color—for when you want something a little less bright than pure white. In sun-drenched rooms, the Crema color may be easier on the eyes and even blend in with the other colors and features in the room. In this bathroom installation, the tiles were turned on their side, making the walls feel taller and the ceiling higher. The sizes of the tiles in our Urbano Collection allows for creative installation patterns that genuinely allow the beauty of the tile to shine.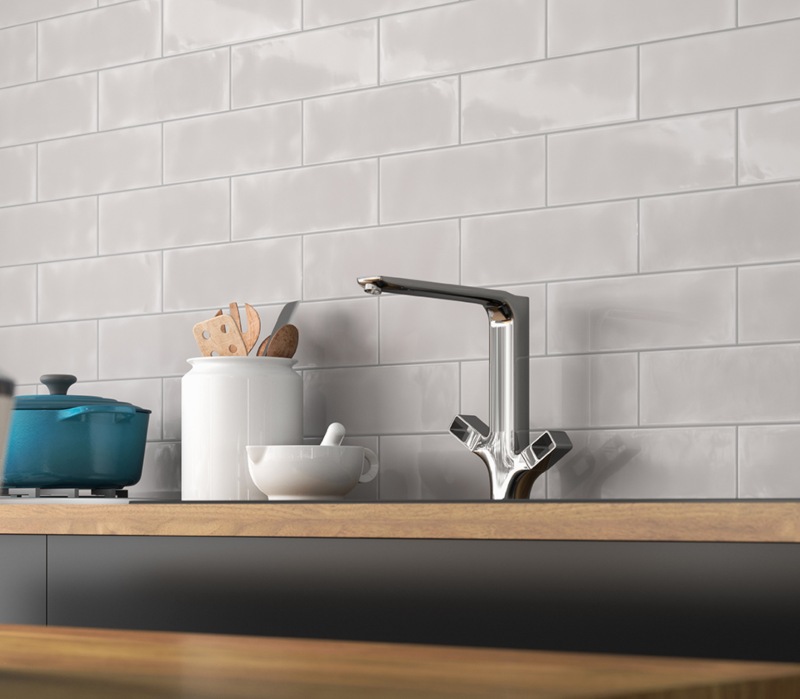 Featured: Urbano Dusk 4x12 Glossy Wall Tile
If you love the urban-chic vibe, our Urbano Dusk is a perfect choice for creating a high-end modern look. The glossy soft gray has the subtle wavy look of handmade tiles making an undeniable lavish look in a budget-friendly format. What could be better to create a stunning wall in an open kitchen? Remember, unlike handmade tiles, the Urbano Collection doesn't require sealing or special maintenance, and when you splatter spaghetti sauce, it will wipe up like a dream.

Featured: Urbano Warm Concrete 3D Mix 4x12 Glossy Subway Tile
Concrete is undoubtedly one of the hottest design trends today; this material somehow blends timeless appeal with a modern sensibility. But, concrete isn't ideal for every situation—it requires special cleaning and care to prevent damage. That's why we've included Warm Concrete 3D Mix ceramic in our Urbano Collection. These tiles feature the warm gray hues of concrete in durable ceramic. As a bonus—we've created on-trend reliefs that look fabulous when paired with a herringbone backsplash pattern.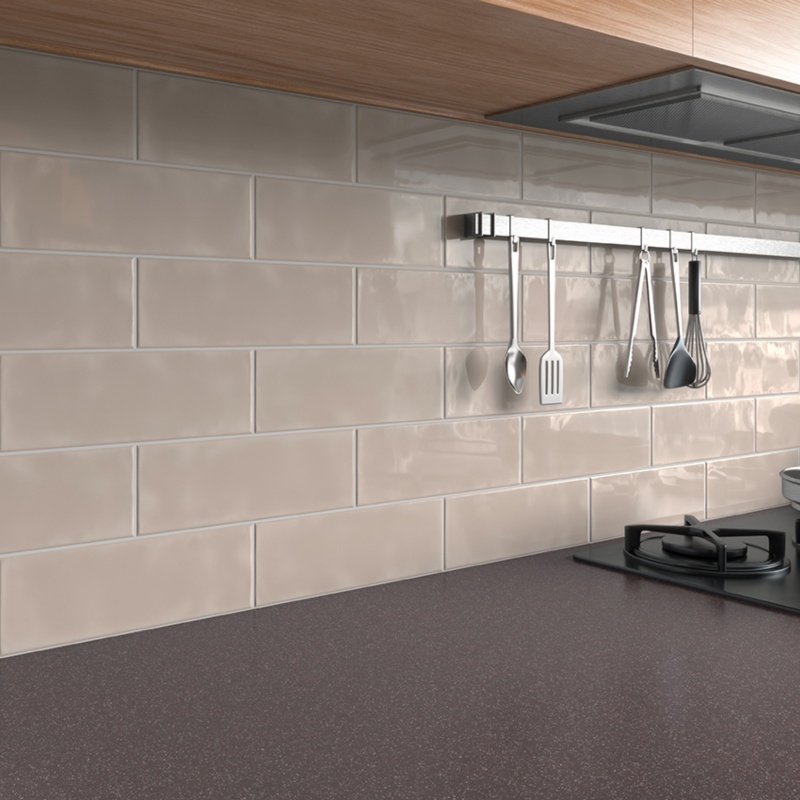 Featured: Urbano Warm Concrete 4x12 Glossy Wall Tile
If you prefer the handmade look in warm grays, don't worry, we've got you covered with our Warm Concrete Urbano. This hue just may be the unexpected design color your design has been yearning for. The warm concrete color pairs beautifully with dark low variation countertops to create a modern look, or you can pair it with a lighter natural stone with veining of the same shade to create a modern farmhouse feel.
Subway tiles will always be a timeless choice for any design installation. With our Urbano Collection of ceramic tiles, we've added some texture and lush hues that are sure to delight. Explore the collection and use one of our bath or kitchen design tools to create your perfect space.