Mosaic Monday: 5 Fresh Geometric Mosaics
August 29, 2016
Are you ready to think outside of traditional square and rectangle tiles? Geometric shapes are taking center stage on accent walls, shower surrounds, and backsplashes – emerging as a top design trend.
You can quickly transform your space, bringing it to life with tiles in creative patterns, shapes, and textures. Arabesque, diamond, herringbone, and hexagon wall tiles are just a few of the options available to you today to create the inspired look many homeowners and designers seek. From traditional to modern, and everything in between, new twists on traditional shapes can create the distinctive creative flair you desire.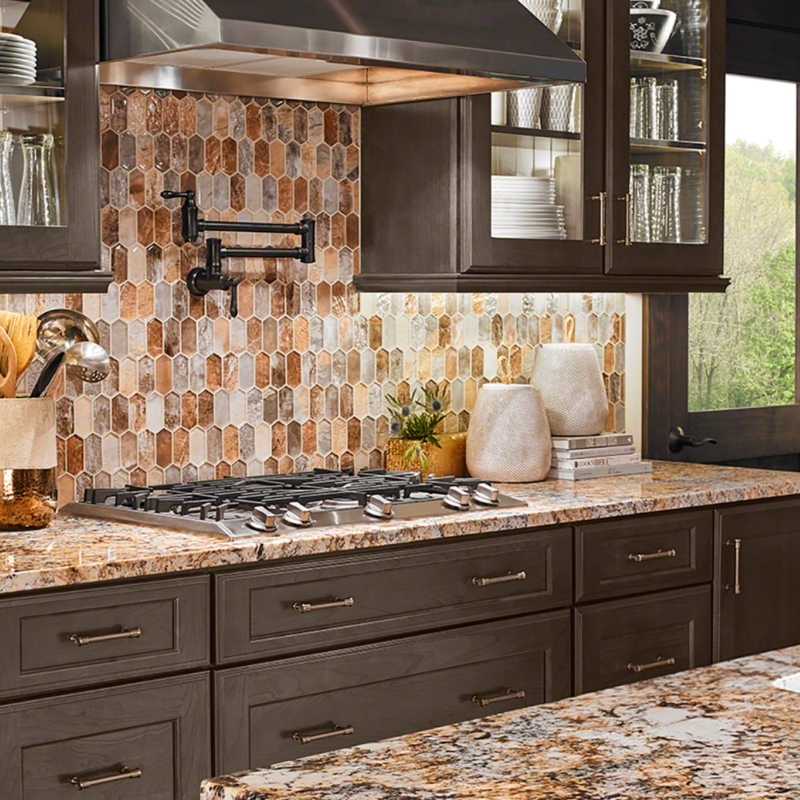 While the Arabesque pattern is typically associated with traditional design and décor, when presented in a mid-tone gray, it transforms into a modern design element. Dove Gray Arabesque ceramic tiles feature subtle tonal variations and a charming crackle finish. These dynamic pattern tiles partner beautifully with traditional cabinetry to create a stunning contemporary space.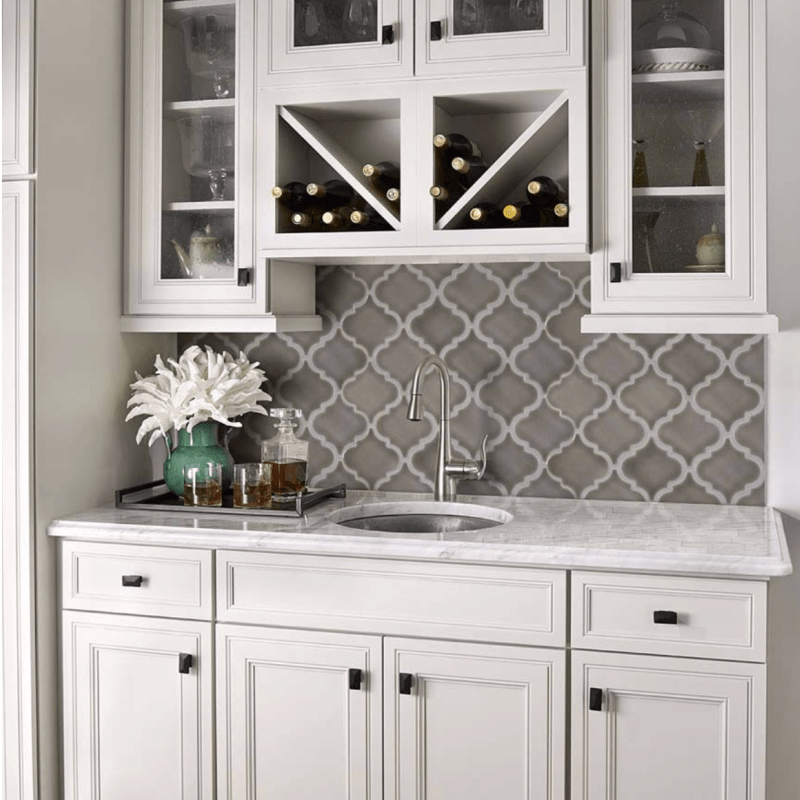 Featured: Dove Gray Arabesque
Embody a creative combination with Circa Zirconia Hexagon mosaic tile, which blends traditional shapes and materials with contemporary colors and textures. In this beautiful mosaic tile, natural stone and glass meld, giving new energy to a traditional shape. The soft white and gray tones of the natural marble and the shimmery gray tones of the glass meld together flawlessly, adding fresh life to any accent wall or backsplash in your home.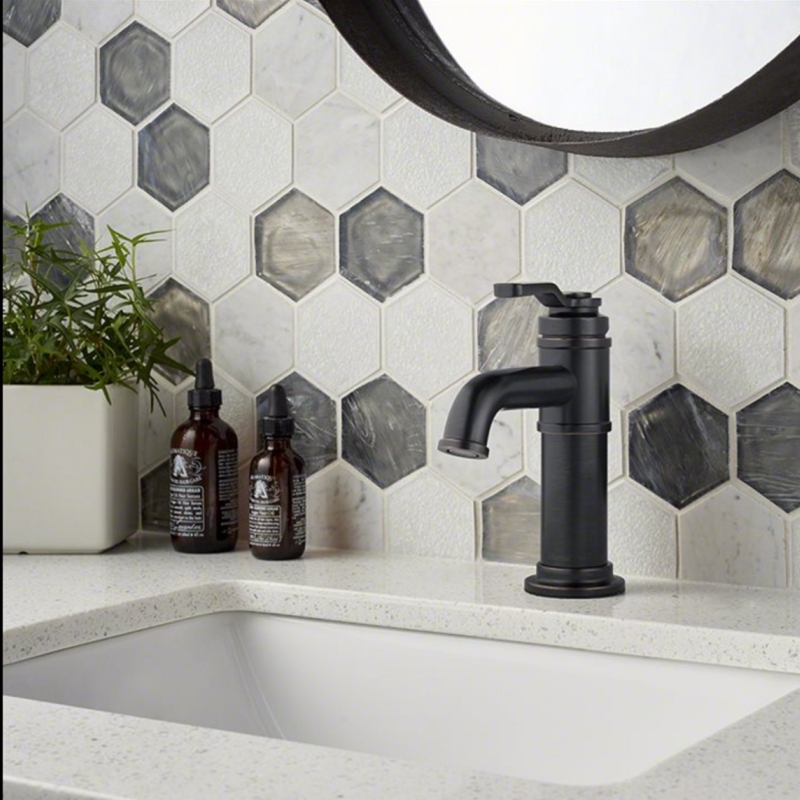 Featured: Circa Zirconia Hexagon
Another stunning combination of natural stone and glass can be found in MSI's Europa Elongated Hexagon tiles. This elongated geometric shape plays beautifully with the natural veining of the stone, and the light reflective gleam of the glass tiles adds contemporary character and shine. Partner this mosaic tile with large format natural stone tiles in your bath to create a contemporary spa-like retreat.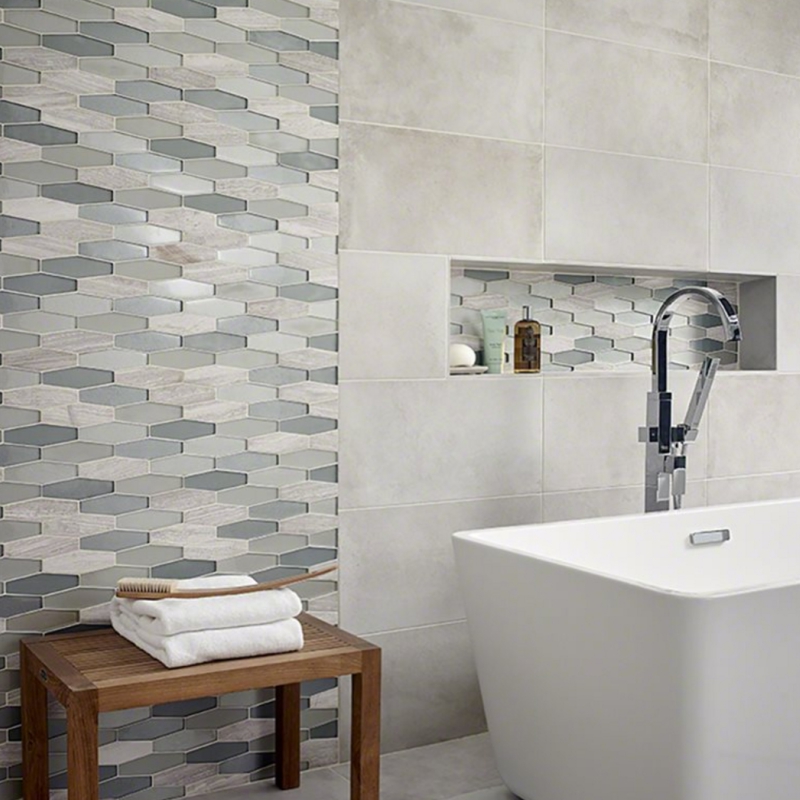 Featured: Europa Elongated Hexagon
Running from cooler colors to warm shades, Saddle Canyon Rhomboids are crafted from light-reflecting crackled glass. These diamond-shaped mosaic wall tiles are composed of shades of brown that perfectly complement the snowy white tiles that punctuate them. Sophisticated and opulent, these glass mosaic tiles are perfect for contemporary and modern designs, and coordinate beautifully with other premium surfaces in MSI's inventory.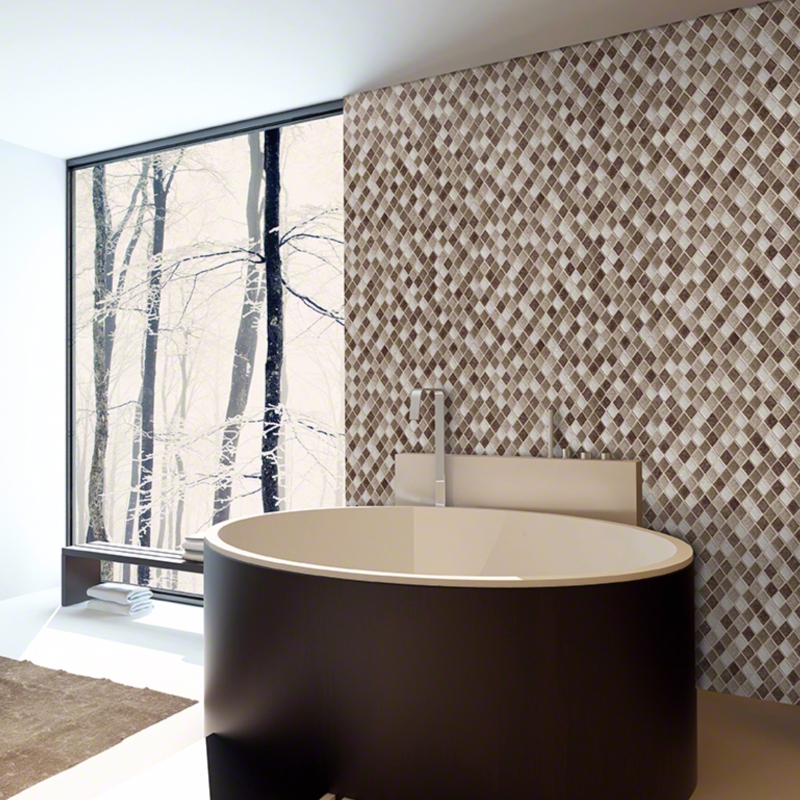 Featured: Saddle Canyon Rhomboids
Elegant, timeless, and clean, white tile walls don't have to lack character. Whisper White Arched Herringbone ceramic mosaic wall tiles are elegant and durable, and feature a unique 3-D pattern for added style. The high-gloss shine and classic woven design can easily morph from traditional to modern, depending on other surfaces, fixtures, and accessories in the space. Whether chosen for a full shower surround or used as an accent inset or chair rail, these white tiles are anything but ordinary.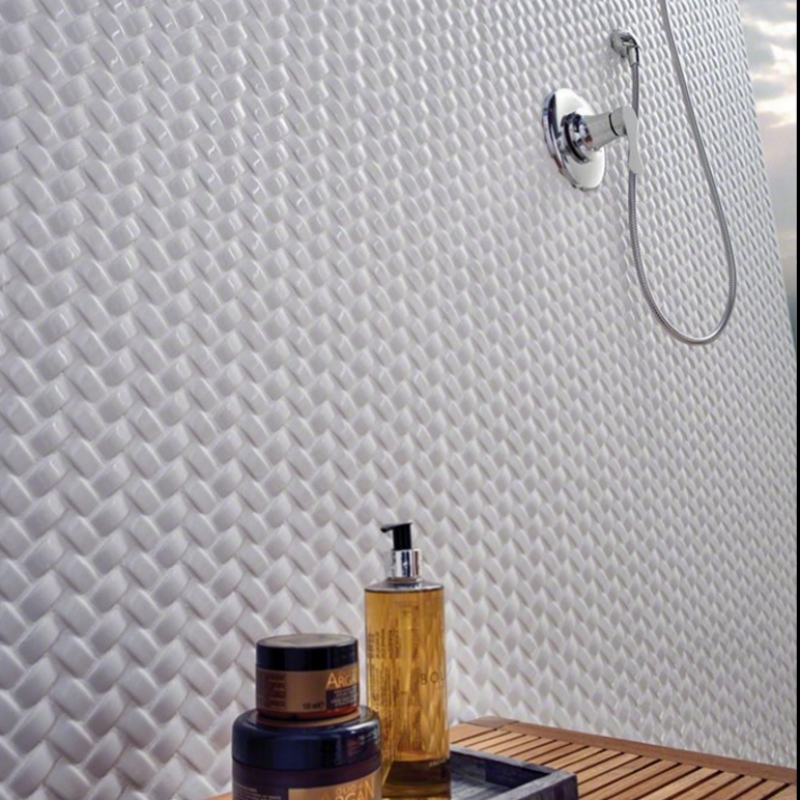 Featured: Whisper White Arched Herringbone
As inkjet printing technology has evolved, so have the products available from MSI. As you can see, beautiful patterns make accent walls pop with character and distinction, especially when partnered with interesting shapes, textures, and 3-D elements. Adding a tile accent wall or backsplash is a quick and easy way to refresh a tired space and make it new again with stunning colors, shapes, and textures. Explore even more wall tile possibilities for your home today with one of MSI's room visualizers, where you can envision new kitchens, baths, and much more.