5 Best Granite Countertops For Cherry Cabinets
December 04, 2019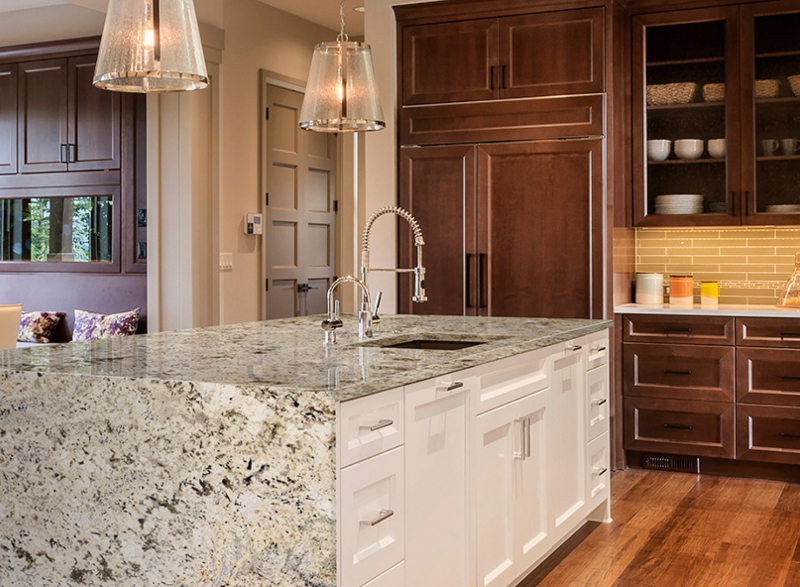 When it comes to finding a matching granite countertop to your kitchen and home décor, you certainly aren't at a loss for options. After all, granite is a natural stone with many different varieties, styles and textures to meet nearly every aesthetic need. What can be more grounding—not to mention commanding—than a stunning countertop used for a variety of functions? Whether it's cooking an indulgent dinner and using the space as an additional preparation space or having guests gather around your center island to laugh and converse over a glass of wine, without a doubt countertops can make or break a kitchen.
Many homeowners may have specific requirements for their premium surfaces considering design layouts of kitchens. Specifically, there are few elements of your home that stand out more than countertops and cabinets, which is why it's imperative for most that they match. There are many questions to take into consideration when approaching this challenge. For example, do you choose contrasting or complementary colors? Do you go with white or darker colored granite? If you own stainless steel appliances, that's also a critical factor remember in your own decision process.
Cherry cabinets are stunning in and of their own right and countless homeowners make them an integral part of a home's look and feel. Finding the right granite countertop for cherry cabinets can be a challenge, but one we are certainly up to in this article. Whether you're leaning towards a sleek black granite with well crafted countertop edges or intending to use our granite visualizer, we've got some options we're excited to share with you.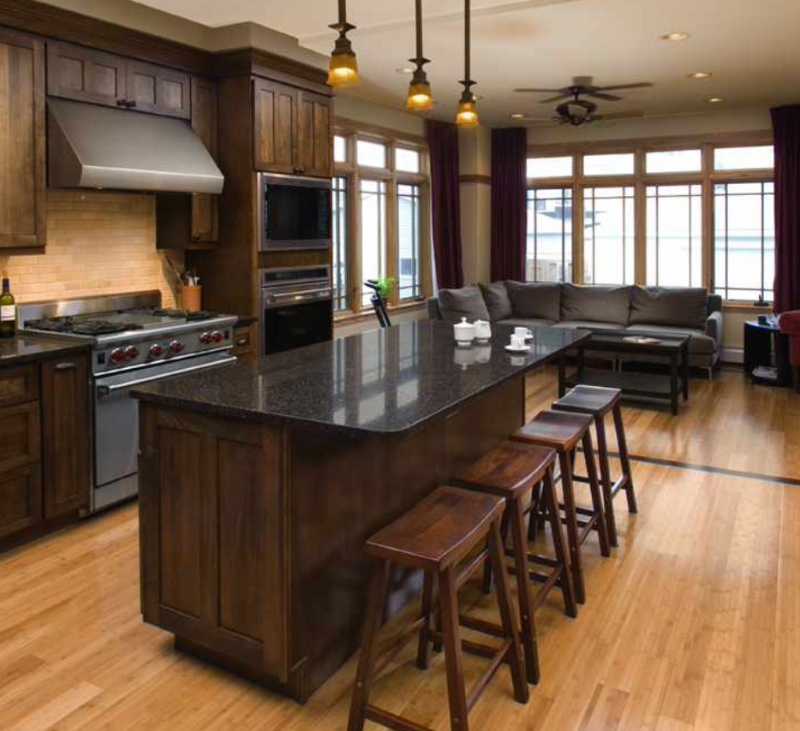 Recreat this look with MSI's Black Pearl (Photo Credit: Houzz)
Black Pearl Granite is stunning in its rich dark hue and shavings of golds and silvers as well as grays. Additionally, this particular granite can go with other furniture décor, as well, since black often goes well with nearly everything. Can't you just picture black cherry cabinets behind this stunning natural stone? We sure can!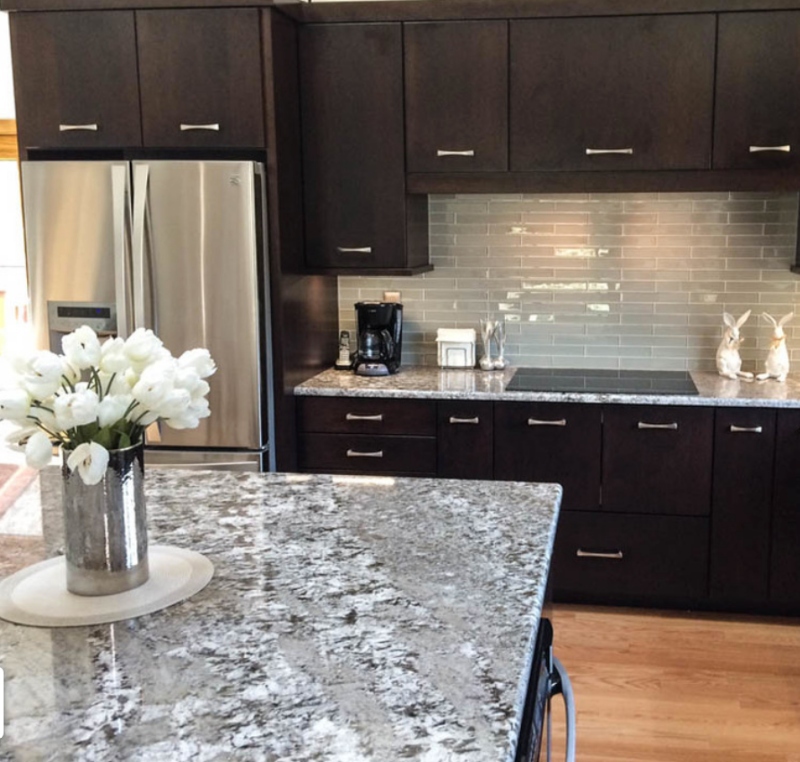 Create a similar look with MSI's Blizzard (Photo Credit: Houzz)
Blizzard Granite entails a soft white background with gray veining sure to entrance and intrigue. With its pops of white and darker colors, it's easy to imagine in your own kitchen or home.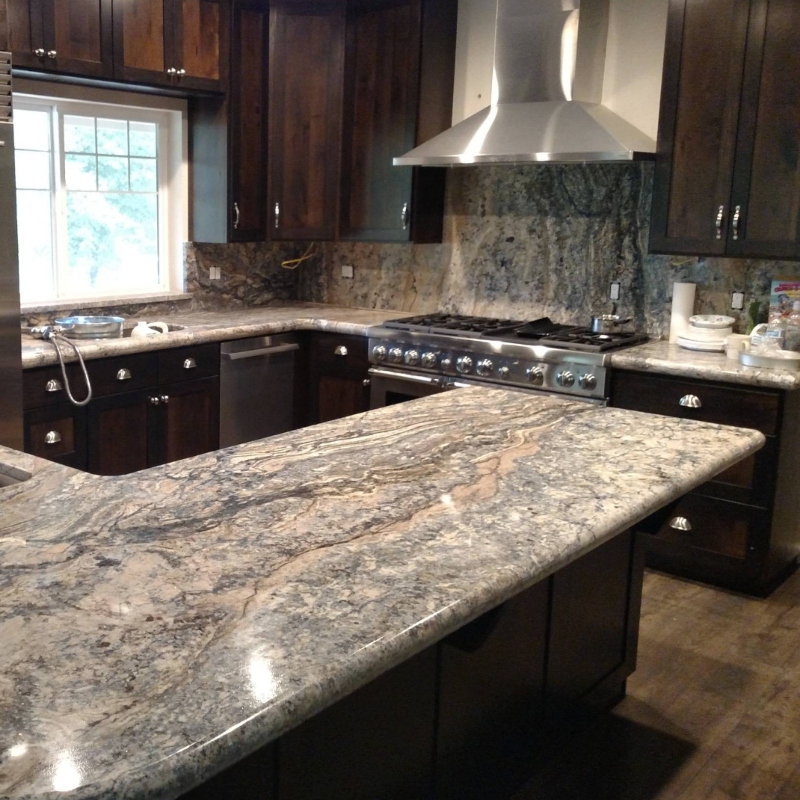 Get a similar look with MSI's Azurite (Photo Credit: Houzz)
If you're wanting a stronger assortment of different hues, then Azurite Granite is a countertop you need to explore to match those gorgeous cherry cabinets. Originally from brazil, this design consists of blues and creams that swirl and captivate the eye, not to mention ripe for compliments from dinner guests!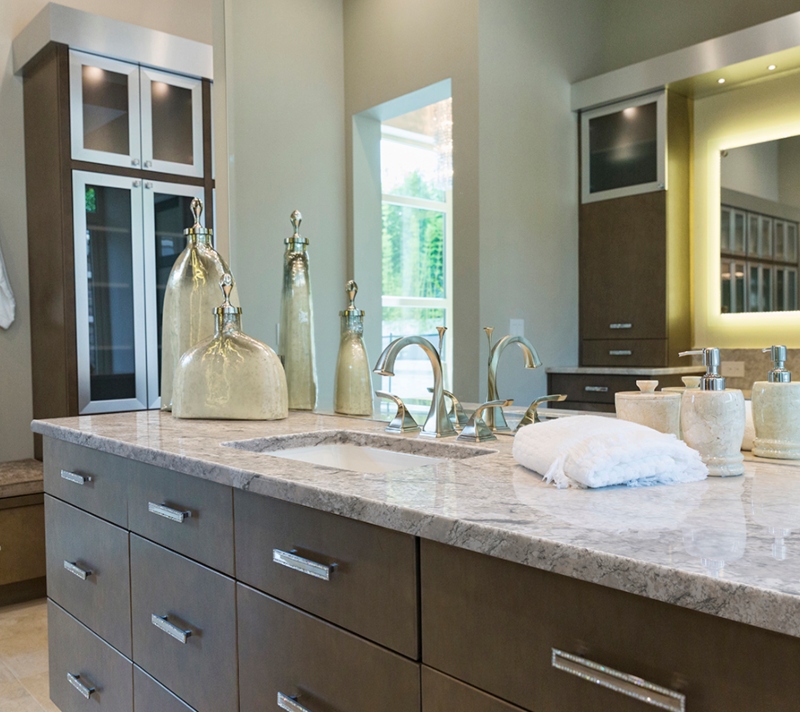 Featured: Sunset Canyon
Sunset Canyon Granite is a unique countertop selection that's easy on the eyes and particularly serene. Its creams and light brown base will compliment cherry cabinets and other vital kitchen décor.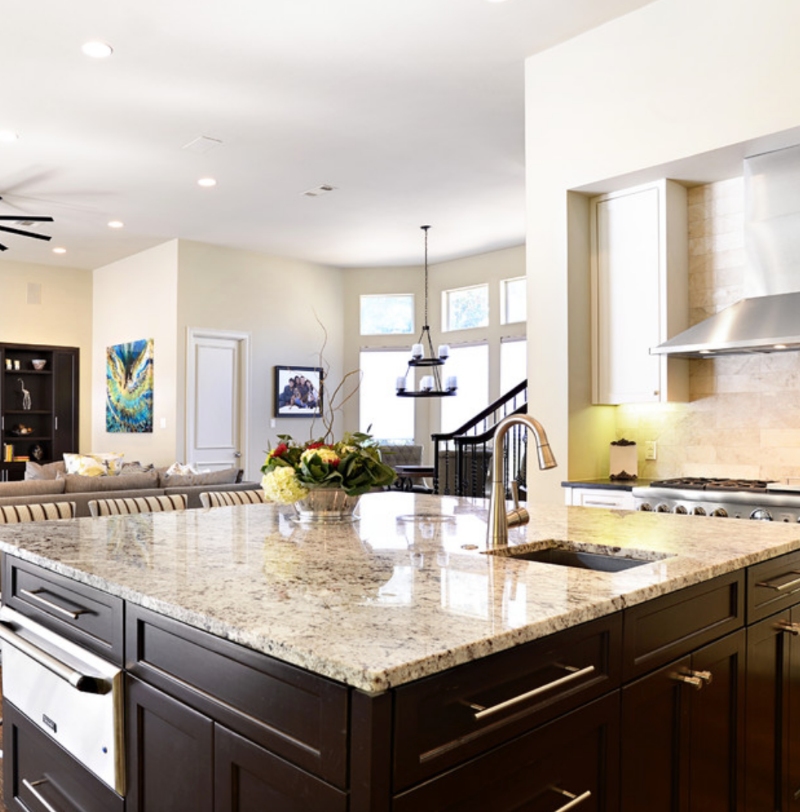 Recreate this look with MSI's Silver Falls (Photo Credit Houzz)
Silver Falls Granite is exactly what you would imagine—a waterfall design of silver and speckled whites, ideal for kitchen islands as a focal point of a room.
Clearly, you're at no disadvantage when wanting to match a granite countertop to your beautiful cherry cabinets. Explore these options and more today to help you make the perfect design selection.
Read More about Granite Countertops
What Is the Perfect Height for Your Granite Countertop Install?
Debunking Myths: How Much Do You Really Know About Granite Counters?
Perfect Pairings for Granite Countertops and Tile Backsplashes
Natural Granite Countertops for the Heart of Your Home
READ MORE ABOUT GRANITE COUNTERTOPS
2013 Granite Color Trends: White, Grey, Gold Granite Countertops
5 Common Myths About Granite Countertops
5 Fabulous Granite Colors and Backsplash Combos