Granite Countertops To Perfectly Balance Dark Kitchen Cabinets
May 14, 2017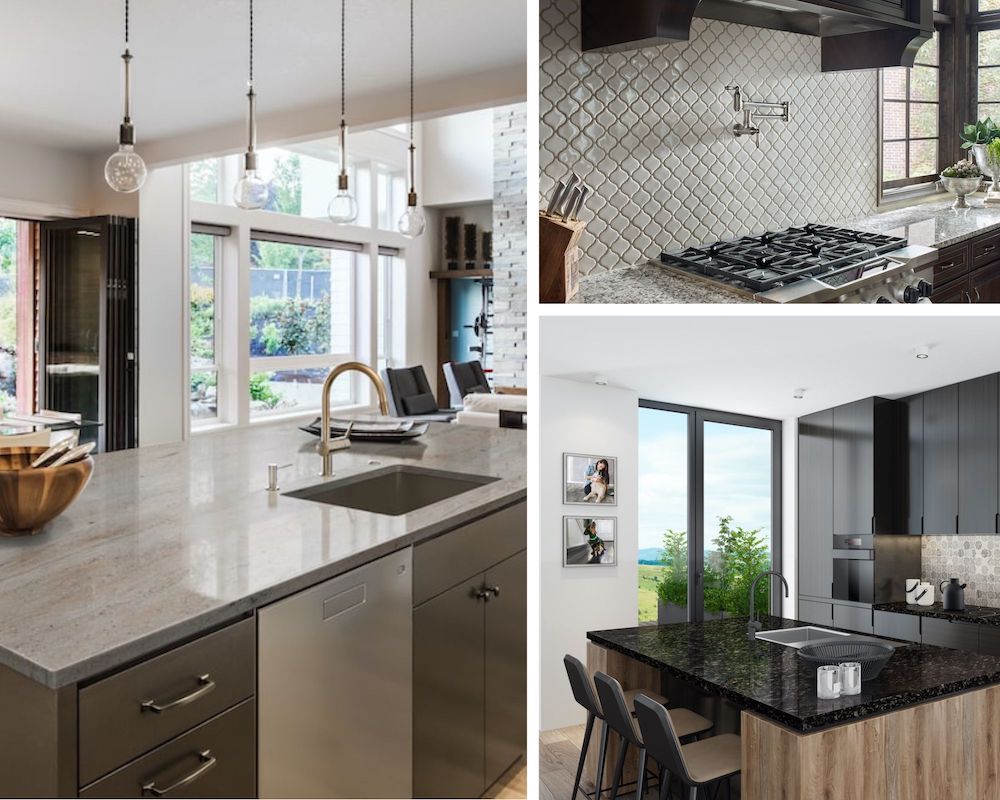 Countertops, cabinetry, and flooring -- that's the big three when it comes to designing your kitchen. Choosing matching elements can be a challenge, especially when you've fallen in love with dark-colored kitchen cabinets. Black, deep brown, dark charcoal-gray or rich mahogany cabinetry can lend a look of opulence and class to the kitchen, so it's easy to see why many homeowners are choosing them!
Interior designers generally recommend beginning with your countertop and matching the other pieces of the puzzle, but don't despair. We're going to offer you some tips to choose granite countertop colors, so you can do it your own way!
Alaska White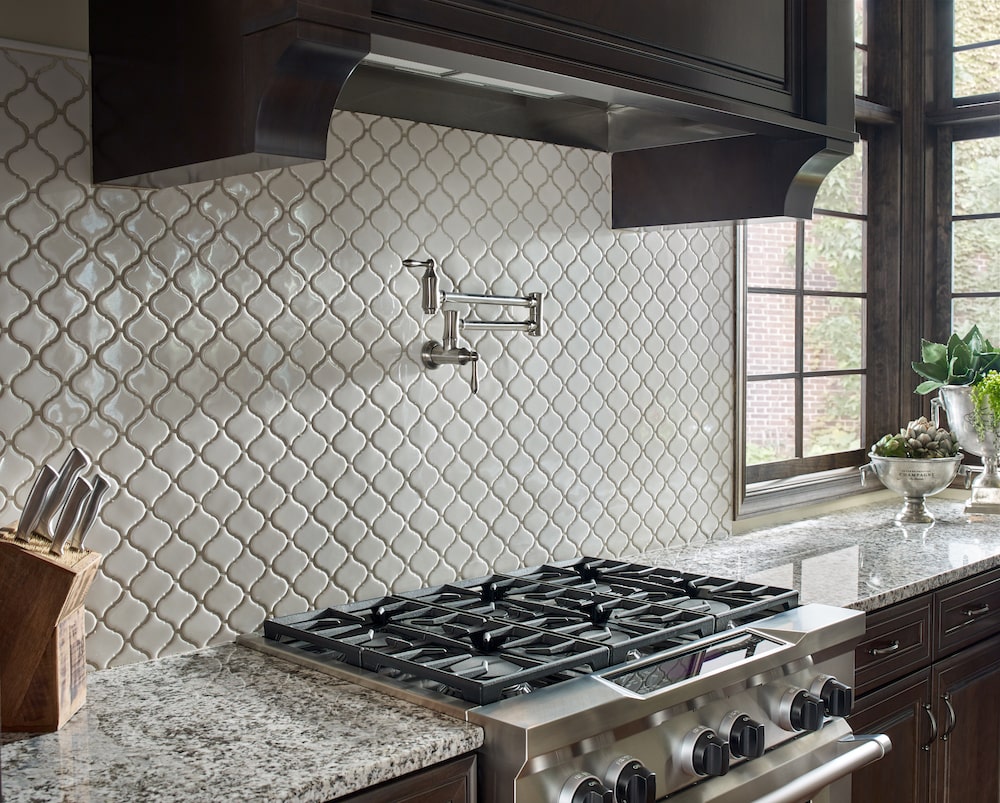 Alaska White Granite
When you've chosen dark cabinetry, you'll want to maximize the light from all sources, especially natural light, but also try adding lots of under-cabinet lighting. Granite countertops give you a big advantage here – the natural reflective ability of the polished surface, such as glossy Alaska White Granite, makes the kitchen bright.
Steel Grey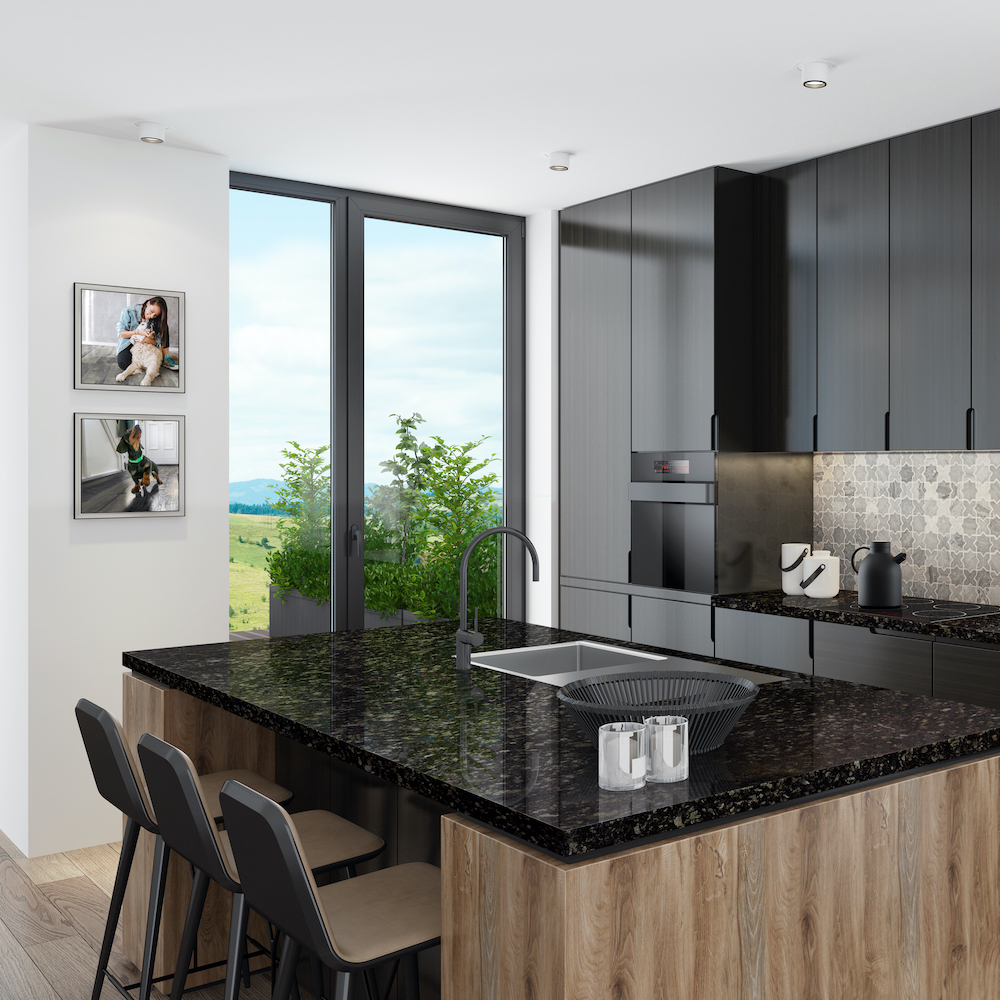 Steel Grey Granite
If the combo of sleek black cabinets and black granite countertops seems a bit too industrial for your taste, try contrasting it with natural wood and a stone backsplash. Here, the taupe and cream island, flooring, and mosaic backsplash are picked up in the golden reflective flecks in Steel Grey Granite. Of course, it helps to have plenty of natural light!
Astoria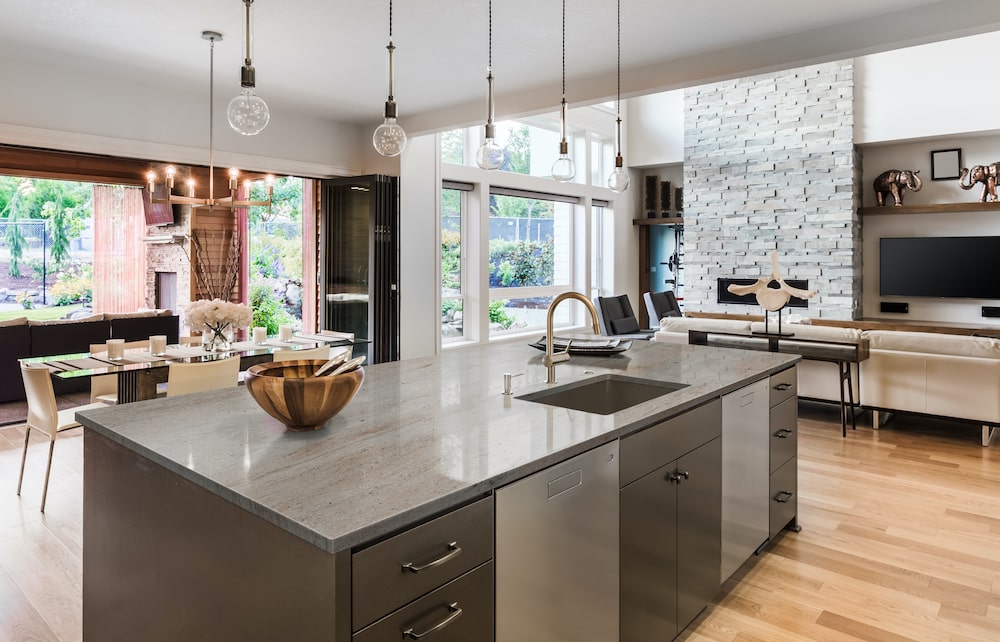 Astoria Granite
Contrasting dark cabinetry with a lighter color of granite countertops is an obvious pairing, especially in neutral shades such as brown and beige. It's almost too easy – but the neutral shade makes the contrast between dark and light less shocking to the eye.
Astoria Granite is a soothing shade of beige with veins of cocoa-brown providing lots of movement, so the combo is anything but boring.
Silver Cloud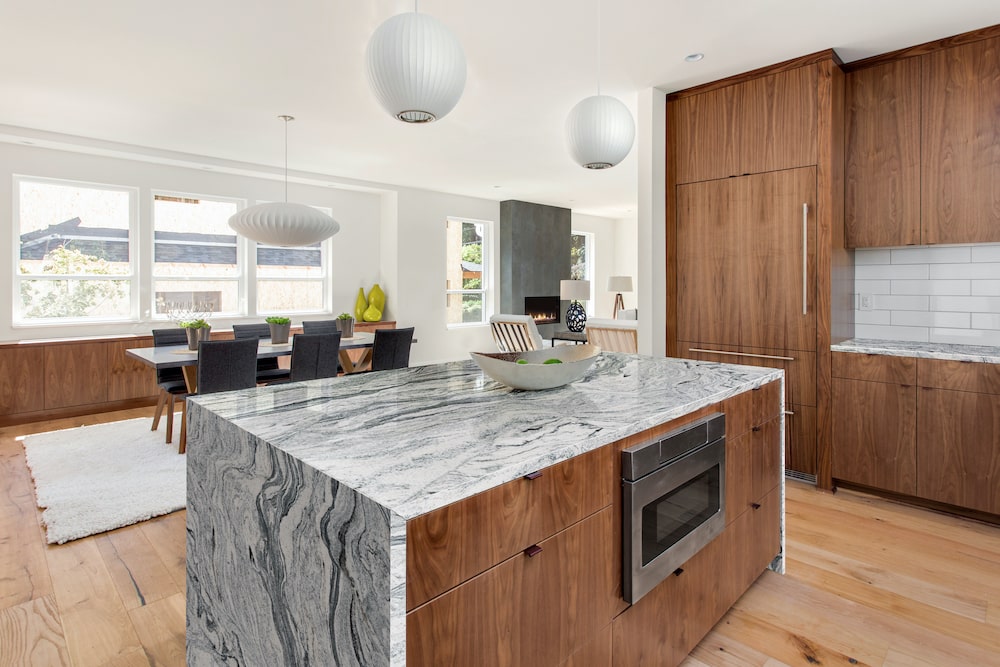 Silver Cloud Granite
An easy way to coordinate cabinetry and granite countertops is to pair dark cabinetry with granite colors that are in a lighter shade of the same color, or have veining of the same color. In this photo, the black cabinetry is complemented by Silver Cloud Granite, with black veins swirling across a creamy white background.
Valle Nevado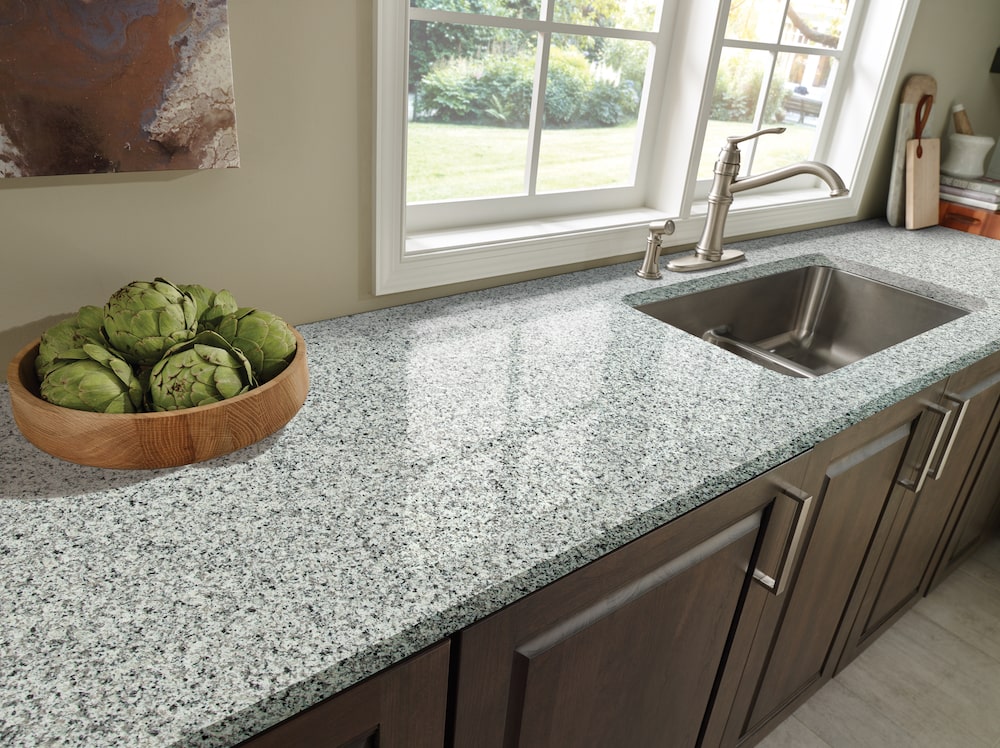 Valle Nevado Granite
Pairing the exquisite Valle Nevado granite with dark, matte cherry wood cabinets creates a captivating kitchen ensemble that marries nature's elegance with timeless sophistication. The granite's snowy white background, adorned with intricate veins of charcoal and muted greys, adds an air of opulence. Its polished surface reflects light beautifully, contrasting with the velvety, deep-toned cherry wood.
Conventional decorating wisdom says to choose light surfaces for a smaller room – and choose your countertops first. But it's OK to break those rules, if you're willing to be creative and bold with your design choices when determining what countertop colors go with dark cabinets.
MSI's Virtual Kitchen Designer can help you put those elements together, and after a bit of experimentation, you'll be confident no matter which countertop you choose. Have more questions about successfully pairing granite with dark-colored cabinets? Reach out to us via online chat, visit a nearby MSI showroom, or contact a local MSI authorized retailer to talk to our design team!
READ MORE ABOUT GRANITE COUNTERTOPS
Granite Countertops Are A Worthwhile Investment
Granite Countertops Increase Home Resale Value – Here's Why
Granite Countertops Venture Outdoors