Tips From The Trade: How To Create A Permanent Wet Look On Your Slate Floor
June 30, 2017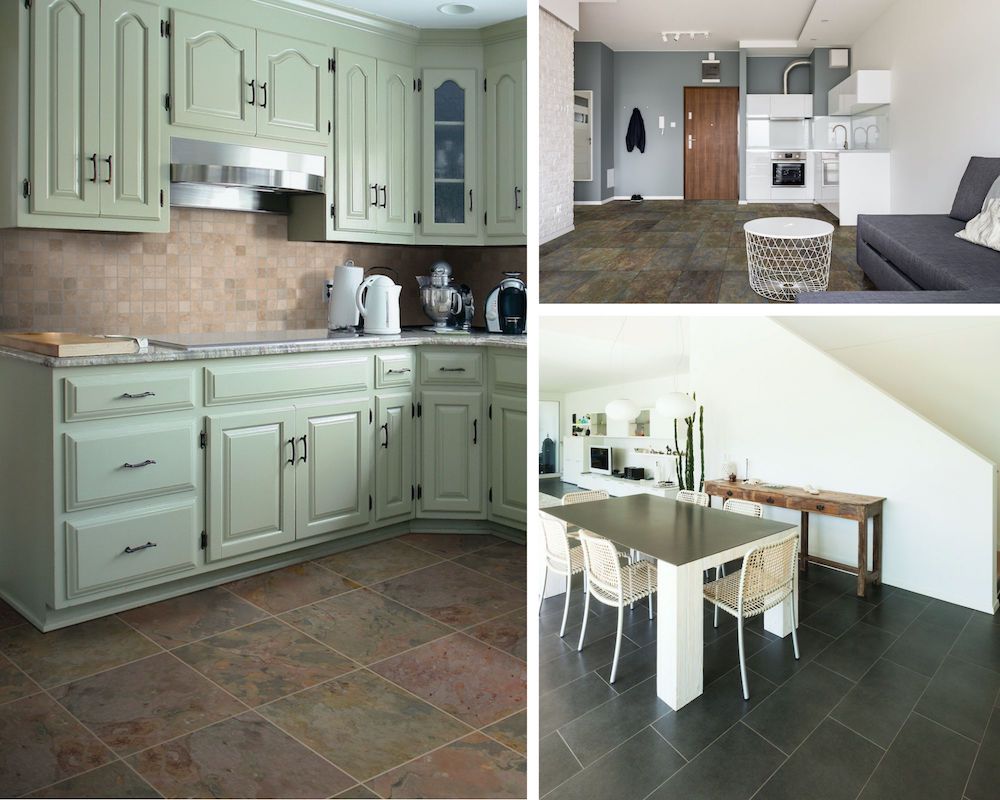 There are many different types of natural stone tile for the bathroom floor, but for both rich coloration and beautiful texture for your flooring, slate tile can't be beat.
This popular choice features stunning rusty-red, brown, and gray hues, and complement both modern and rustic home designs. One of the major benefits of selecting a natural stone like slate is the various finishes available, from honed to brushed.
But believe it or not, slate tile offers yet another finishing option. With the application of a sealer, your natural stone will provide a permanent wet look that brings out its natural beauty! Here, we detail the difference in the types of sealers and explain how you can achieve a wet look for your slate floor.
Enhancing Sealer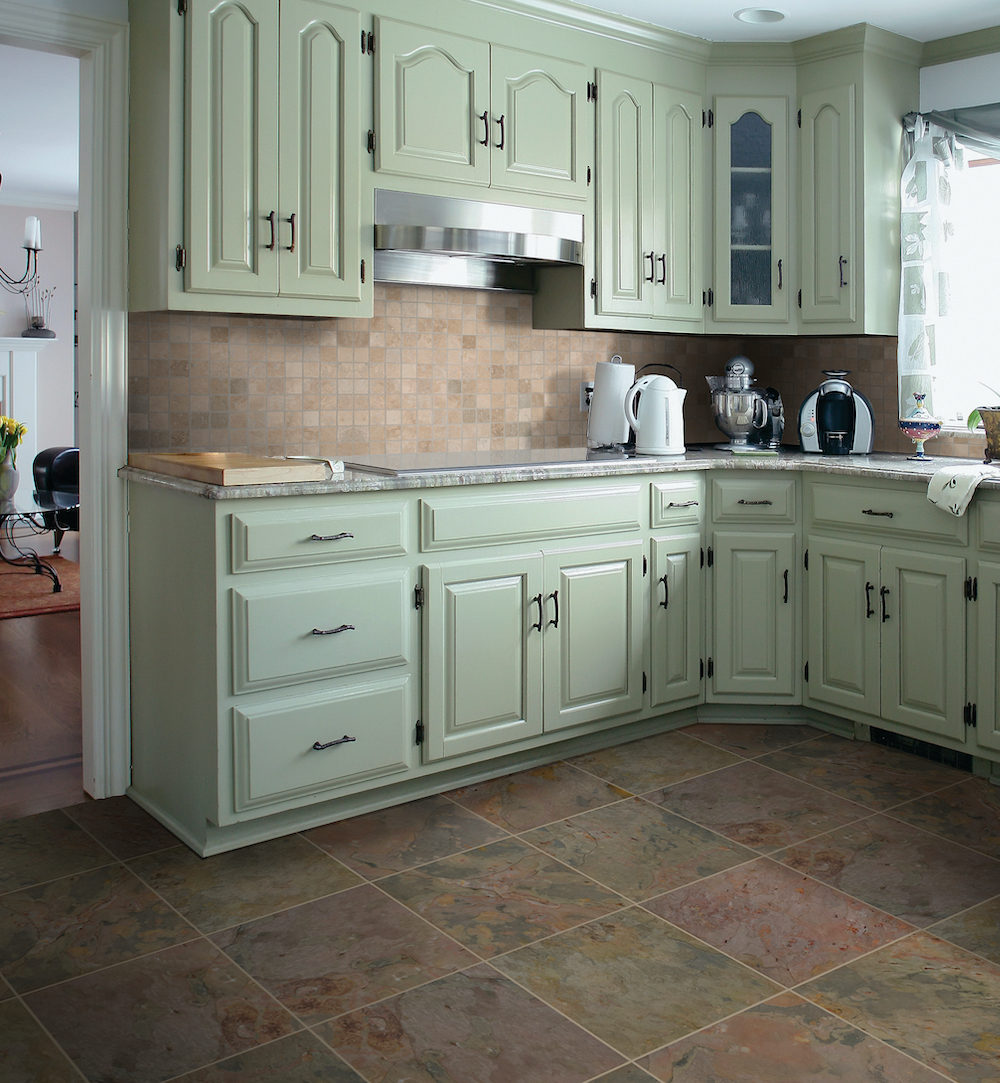 Multi Classic Slate
If you don't want to leave your slate with its natural dull and chalky surface, you can use a sealer to brighten up its colors. This can be achieved by using an enhancing sealer, which will add some shine to the tile flooring and maintain its wet look.
There are both solvent- and water-based enhancers, but the solvent-based enhancers are recommended because they are easier to apply and soak into the stone better.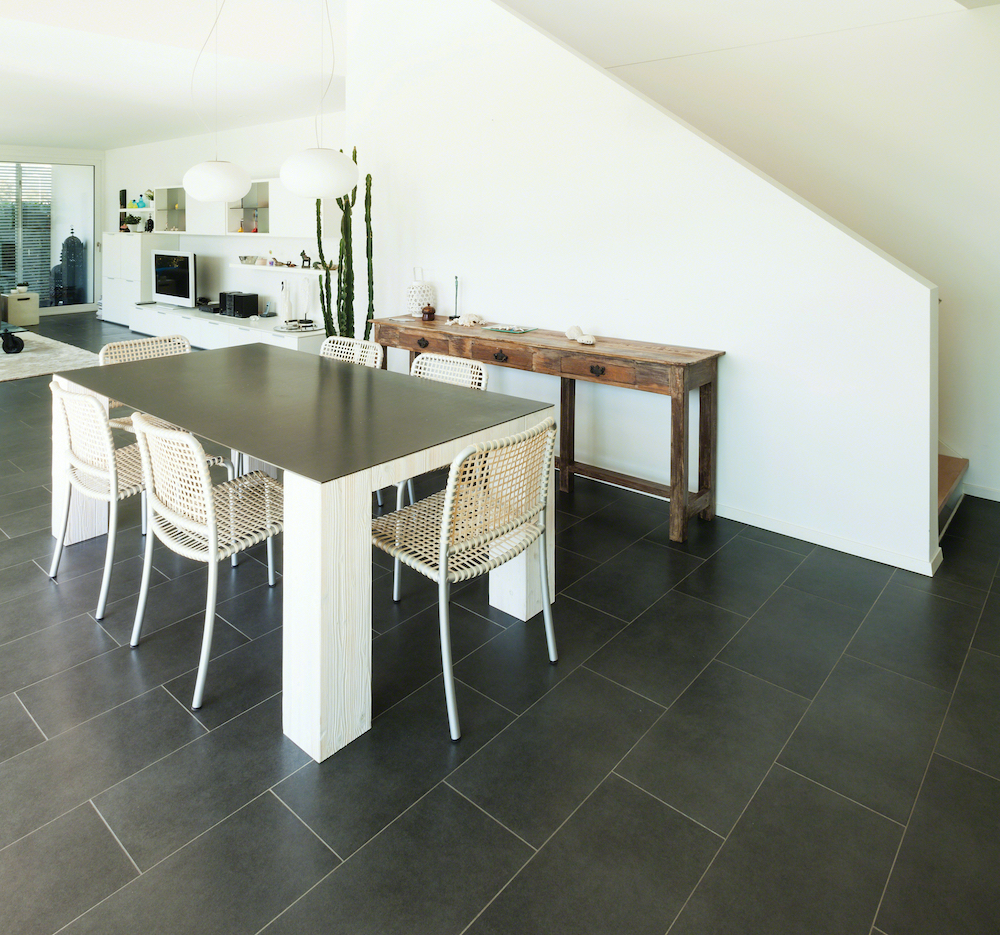 Montauk Black Slate
The ideal time to apply a solvent-based sealer is approximately 72 hours after your tiles have been installed. For older slate tile, make sure to give it a good cleaning before sealing.
First, test the enhancer on a spare tile. If you are happy with the outcome, proceed with the rest of your flooring. Pour it directly on the stone and use a towel to evenly spread it around. Once the sealer has permeated the slate for about 10 minutes, apply more as needed.
Note: If using a solvent-based sealer, its VOC levels are higher than a water-based sealer. To combat the odor, ensure good ventilation in your space or use a respirator if needed. Once you're finished the project, it will take a few more hours for the smell to subside.
Glossy Sealer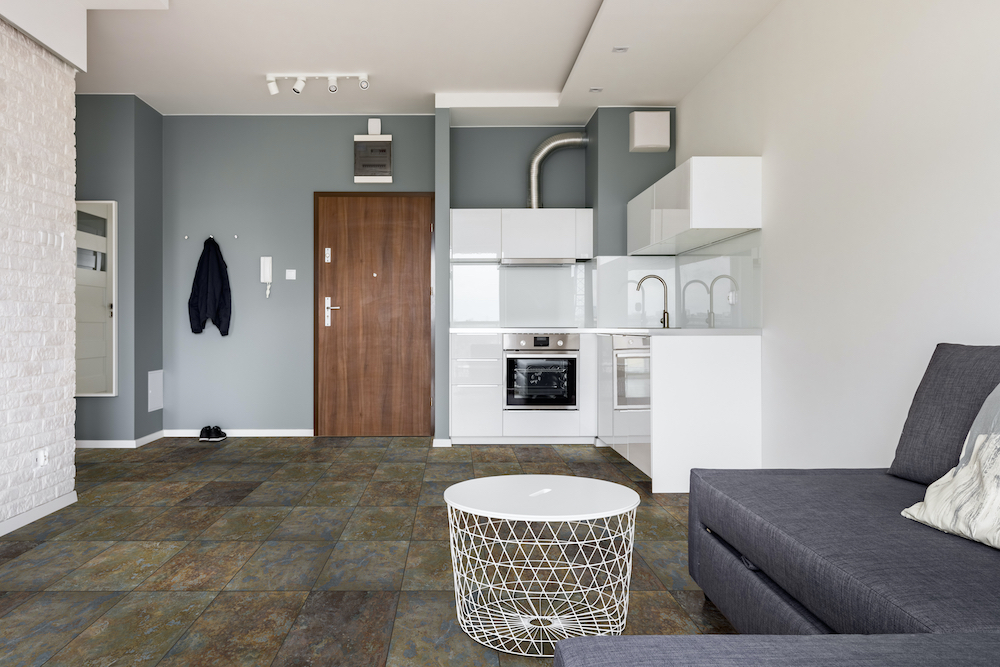 San Rio Rustic Slate
If you want your slate tiles to have a glossy, polished look, use a topical glossy sealer. You also have the option of a solvent-based or water-based sealer; however, a solvent-based one will last longer and be more durable. A glossy sealer protects your tile from things like moisture and stains better than an enhancing sealer, but be aware that scratches might show more on a glistening surface.
The application process consists of applying a light coat of a topical glossy sealer one section of flooring at a time. Make sure not to touch your slate tile before the sealant completely dries, which typically takes approximately four hours.
You may want to apply a second coat in order to achieve the level of shiny surface you're after. To keep things looking fresh, you may also need to strip the topical glossy sealer and re-apply it every couple of years.
Impregnating Clear Sealer
If you prefer the natural look of slate, opt for a clear impregnating sealer to maintain the original color and texture of your stone. You'll want to use a water-based sealer for this, because it penetrates the stone and then disappears.
Apply the impregnating clear sealer the same way you would an enhancing sealer. When wet, your flooring will look darker, but it will revert back to its natural state when dry.
As you can see, there's more than one way to love slate flooring, and with a bit of elbow grease, you're sure to achieve the look that suits your aesthetic perfectly. To learn more about slate flooring choices and care, feel free to chat with us online, visit an MSI showroom, or contact your nearest MSI authorized dealer.