5 Blue Backsplashes That (Really) Make A Splash
May 18, 2020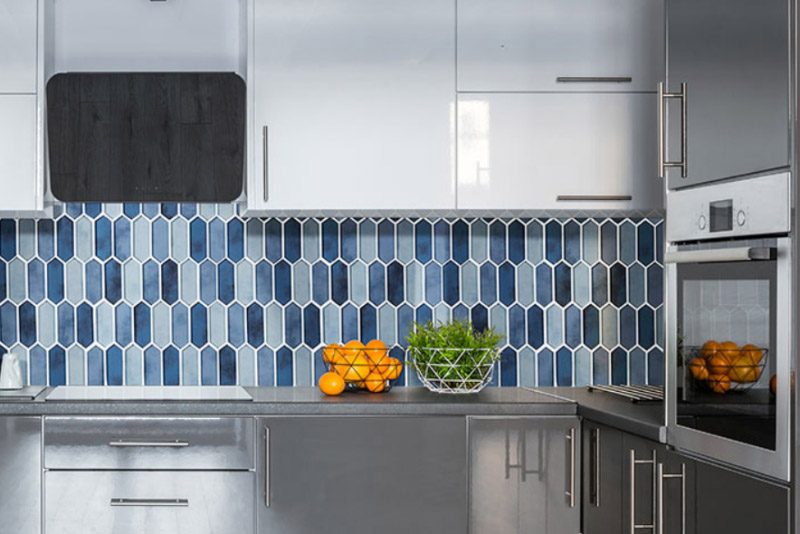 Your kitchen is the heart of your home. So, you want to make sure you do everything you can to make sure it feels as welcoming and as relaxing as possible. And what better way to do that than by giving your kitchen backsplash a facelift featuring Pantone's color of the year, Classic Blue.
A tile backsplash is an excellent and practical way to add a pop of color or texture to your kitchen while protecting your wall and paint from any accidental splashes or overflows.
Are you thinking about adding some beautiful blues to your kitchen, but aren't sure where to start? Allow us to inspire you. Here are five stunning blue backsplash designs that will instantly transform your kitchen into a calming private getaway.
1. Tahiti Blue Beveled Tile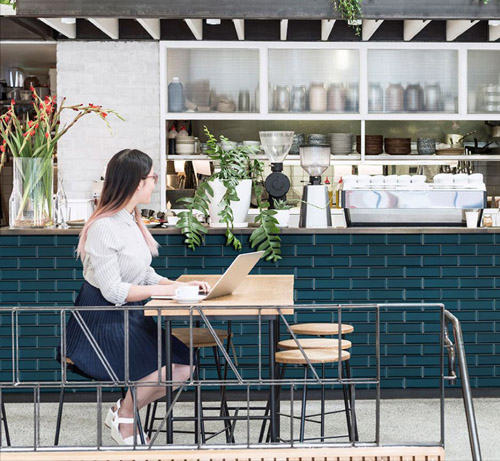 If you're looking to add a pop of color to your kitchen backsplash while maintaining a clean and simplistic look, the Tahiti Blue Beveled Tile is the ideal option for you. This modern tile captures the fresh, calming color of the South Pacific with an elegant, timeless style that would suit any kitchen. So, you can add a playful splash of blue to your space without compromising your sophisticated style.
2. Oceania Azul Subway Tile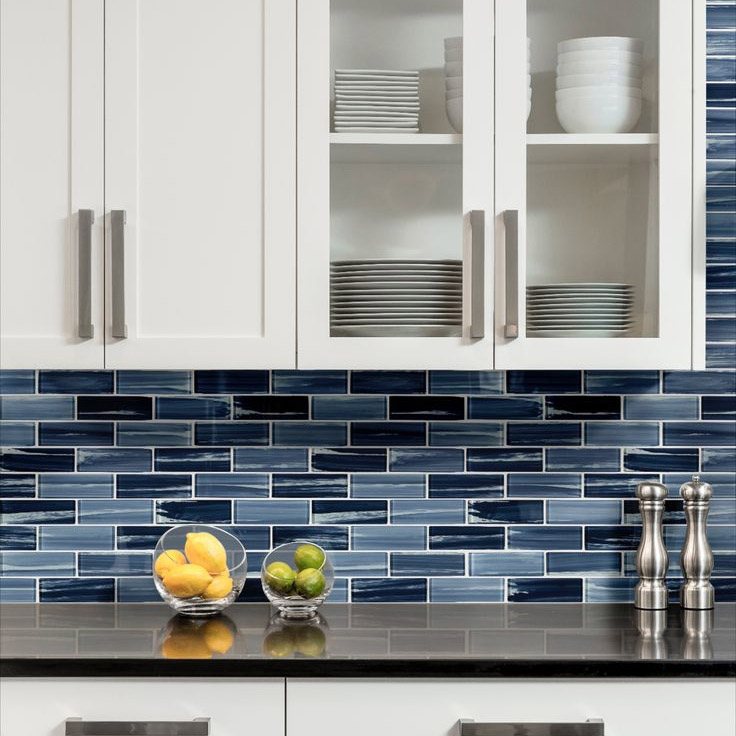 Is there anything more relaxing than looking out on the sparkling waters of a calm sea? With the Oceania Azul Subway Tile, you'll be able to capture that look and feel, without having to set foot outside of your kitchen. This tasteful wall tile is an excellent option for any beach-lovers, who are looking to bring a little of the ocean indoors.
3. Boathouse Blue Picket Tile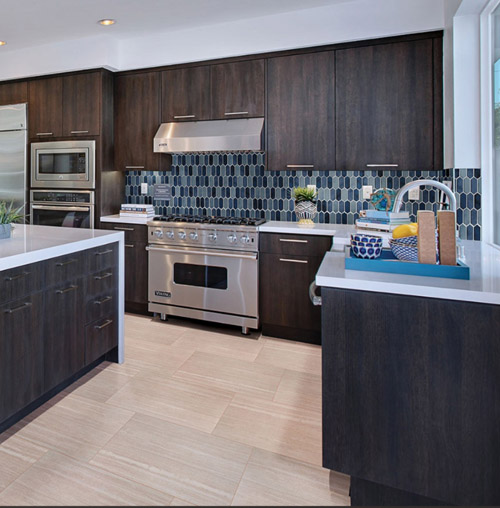 When it comes to backsplashes, a little shade variation can go a long way. The Boathouse Blue Picket Tile features several soothing shades of blue, in an elongated-hex pattern that's reminiscent of crisp running water. This tile is perfect for finishing off everything from a cozy country kitchen to an artistic ultra-modern cooking area.
4. Blue Shimmer Arabesque Tile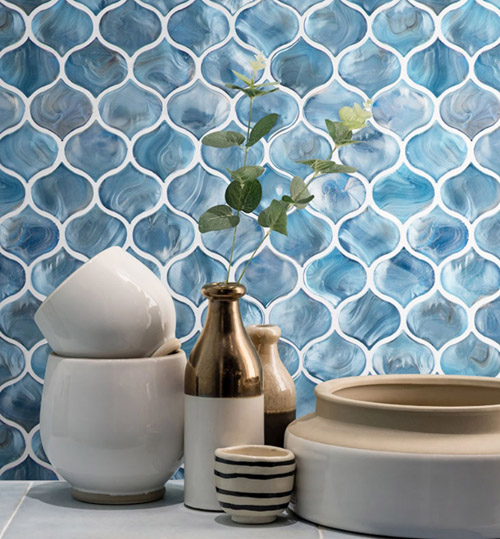 Want to add a little sparkle to your kitchen? With the pearlescent Blue Shimmer Arabesque Tile, you can transform your kitchen into a unique and dazzling space your family and friends will love. This glistening tile backsplash is excellent for anyone looking to go beyond a pop of color, and add some sparkle to their kitchen.
5. Azul Scallop Ceramic Tile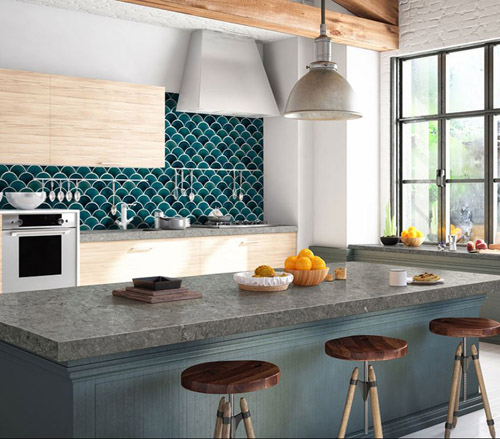 Backsplash tiles don't have to be boring -- with the right shape and color, they can be fantastic. The Azul Scallop Ceramic Tile, with its playfully elegant fish scale-like design, can help create a truly-unparalleled look that perfectly suits any manner of taste. Whether you want to pay homage to the beauty of the marine world or prefer to base your interior design on something closer to the realm of fantasy, this tile is the perfect option for you.
Turn Your Kitchen Into a Paradise
Blue may be the official color of 2020, but this calming hue is fantastic for creating unique and elegant timeless looks. Whether you choose one of these brilliant blue backsplash tile patterns or a different selection from our expansive collection, you're sure to wind up with a welcoming and soothing space that you and your family will love for years to come.
Ready to get redecorating? We're here to help! To get started creating the kitchen paradise of your dreams, check out our online backsplash tile guide, or contact us today.
READ MORE ABOUT MSI BACKSPLASH TILE
10 Fresh Ideas For Your Kitchen Backsplash
2015 Hot Kitchen Trends – Part 2: Backsplashes & Flooring
5 Daring Tile Backsplash Ideas For Your Kitchen