Why Interior Designers Choose White Quartz Countertops
August 09, 2022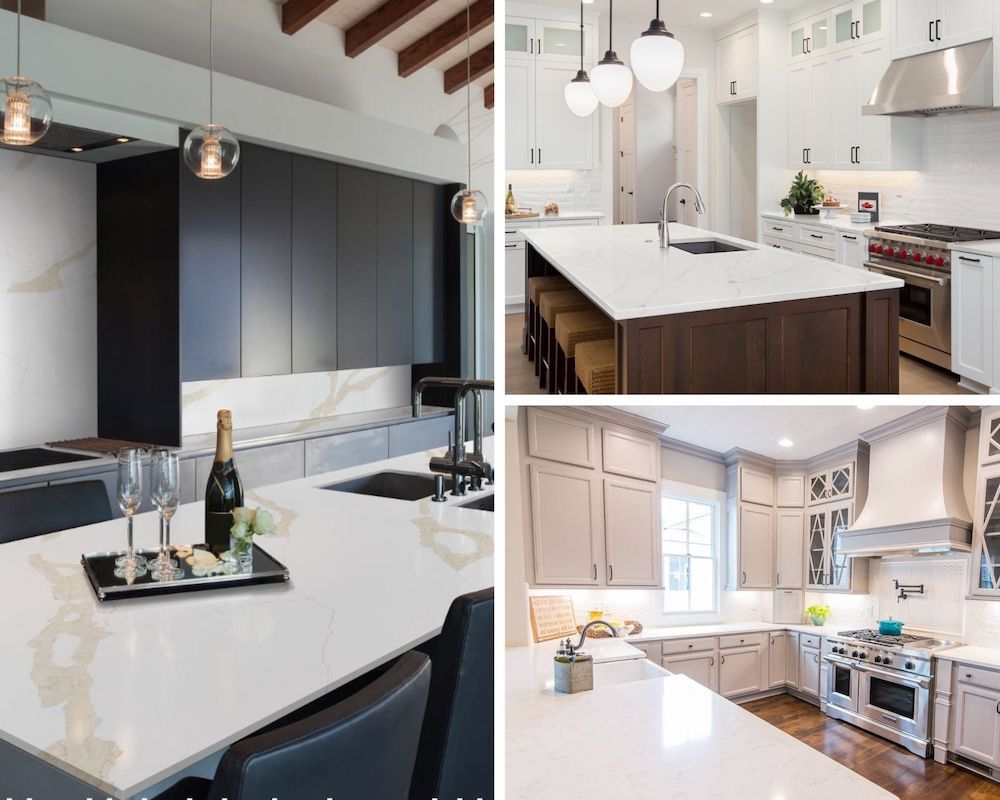 White counters are a classic choice when it comes to kitchen design, and while marble has long reigned supreme in this domain, white quartz countertops are gaining popularity among modern homeowners. With so many practical and aesthetic benefits to consider, it's not hard to see why.
Interior designers always want to choose materials that offer outstanding performance but also suit the tastes of their clients. More and more, that means offering alternatives to traditional countertop options.
While new and innovative countertop material is popping up all of the time, few options can rival the strength and beauty of natural stone. Quartz is the notable exception, and MSI offers tons of options for homeowners interested in white countertop alternatives. Why are so many designers choosing this engineered material?
A Calm, Clean Aesthetic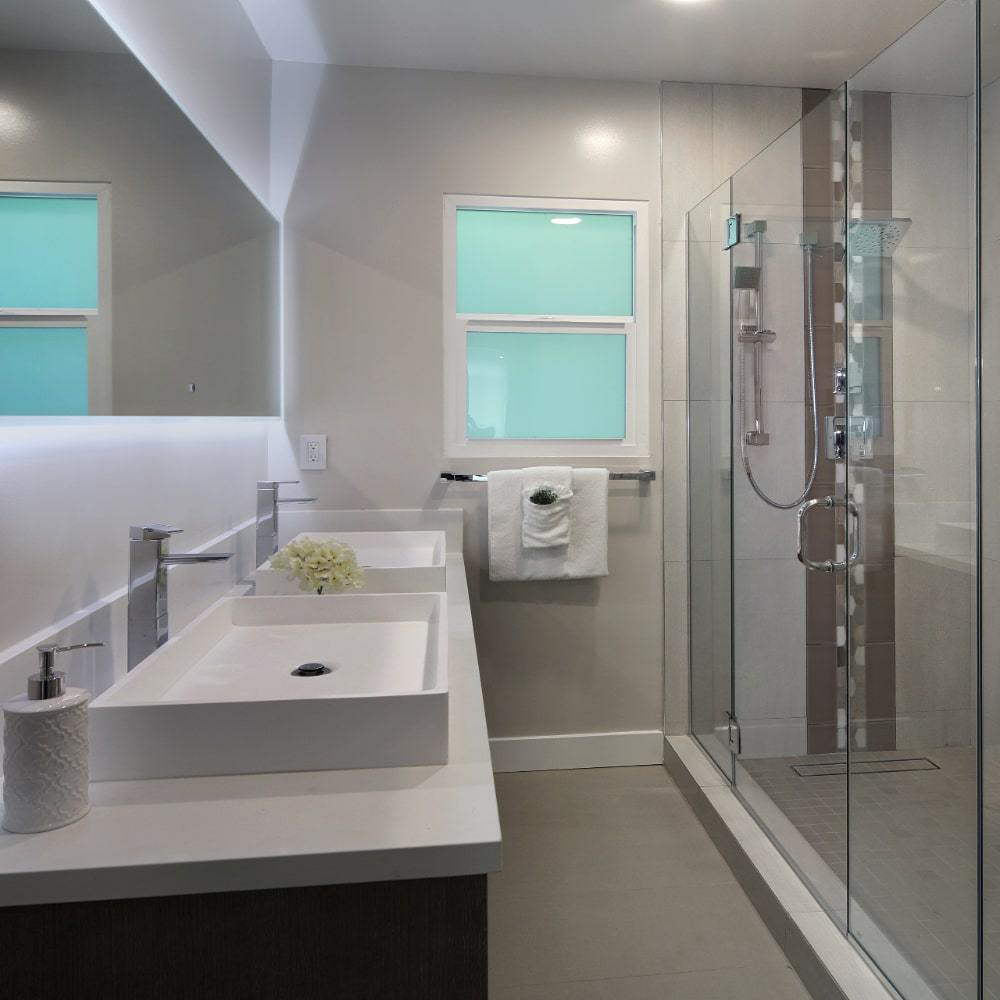 Engineered quartz in pure white contributes to a bright, airy kitchen space, especially with a tonal motif or when paired with pale woods, as in Scandinavian design. Arctic White offers the perfect example of this aesthetic at play, with a bright white, no-variation surface that delivers a feeling of tranquility.
Few quartz countertops can boast the simple uniformity of this variety, which lacks a pattern or veining. The result is a blank canvas that can blend seamlessly with an all-white kitchen, recede to make room for a dynamic backsplash, or contrast with dark or colored cabinetry.
Oftentimes, kitchen counters are chosen to serve as the focal point of the kitchen, with intense patterns or striking colors that draw the eye, while cabinetry and other elements take a back seat. However, many homeowners prefer a neutral counter that acts as more of a foundational piece for the larger design.
It's hard to imagine a better fit for the casual, modern kitchen space than a simple, serene, white quartz surface.
Modern Appeal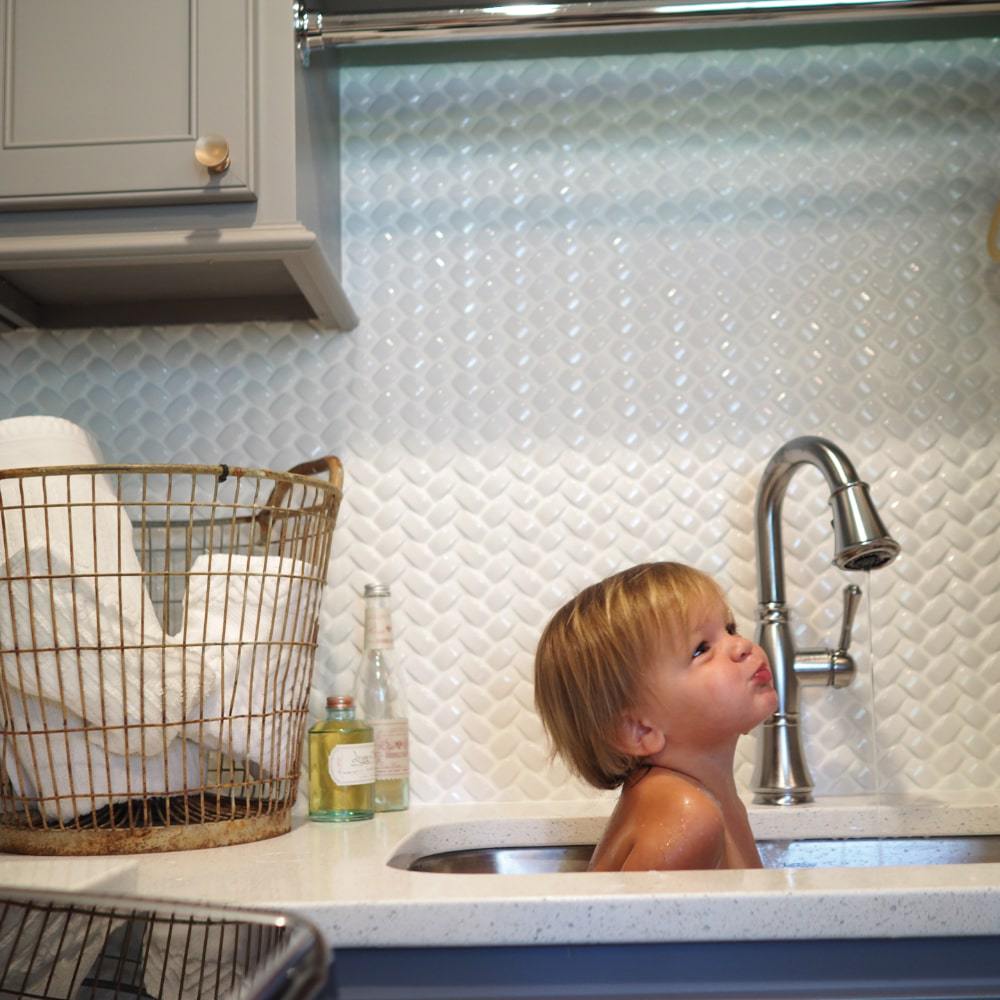 While it's hard to argue with the timeless appeal of marble, granite, and quartzite, many modern homeowners are seeking new materials that offer exciting opportunities to personalize their interior design. Modern quartz serves up a range of options that are functional, unique, and cost-effective.
Sparkling White quartz countertops offer a prime example, with a bright white background peppered with a confetti of white nougat and mirrorlike flakes. Because this variety is low-variation, it reads like a clean, flat surface, but the smattering of reflective specks makes it look like sunlight catching on a snowbank.
When paired with a polished finish, this quartz delivers a brilliant surface that can serve as a focal point with white cabinets and backsplash material — or stand out in stark contrast to black or saturated cabinetry. It may not share the traditional refinement of, say, white marble, but it elevates kitchen design in an entirely modern way.
Incredible Versatility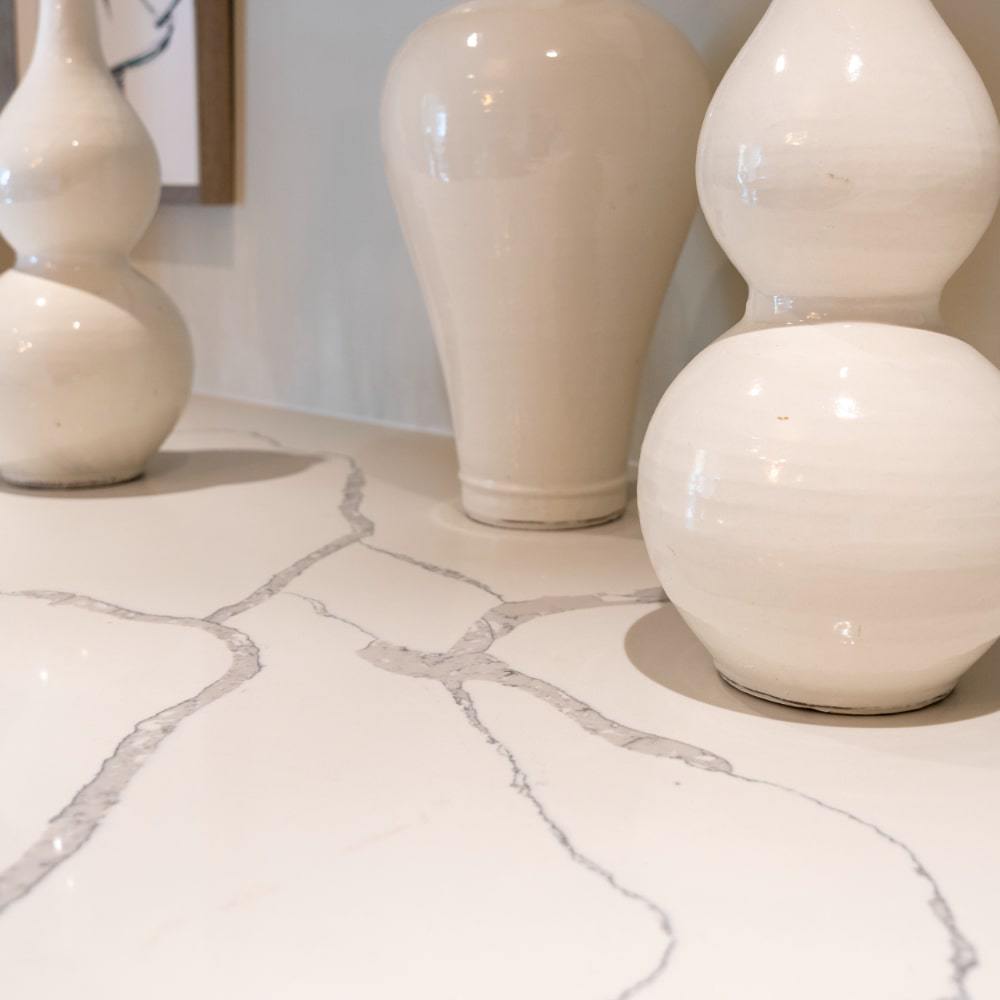 You might think white quartz would only work with a cool color palette, and certainly, a variety like Statuary Classique — featuring a white background and soft yet pronounced gray veining — is ideal for designs that fall on the cooler end of the spectrum. However, the right white variety can also coordinate with warmer palettes.
For example, Calacatta Leon Gold is practically tailor-made for a welcoming kitchen in warm, wood tones. The soft, white background and bold striations in taupe, touched with rust, are the perfect complement to wood cabinets ranging from pale blonde to rich cherry to deep mahogany.
One of the many benefits of choosing quartz countertop colors for your kitchen upgrade is that this engineered stone delivers a treasure trove of options to suit every design plan and personal preference.
It Can Be Natural… or Not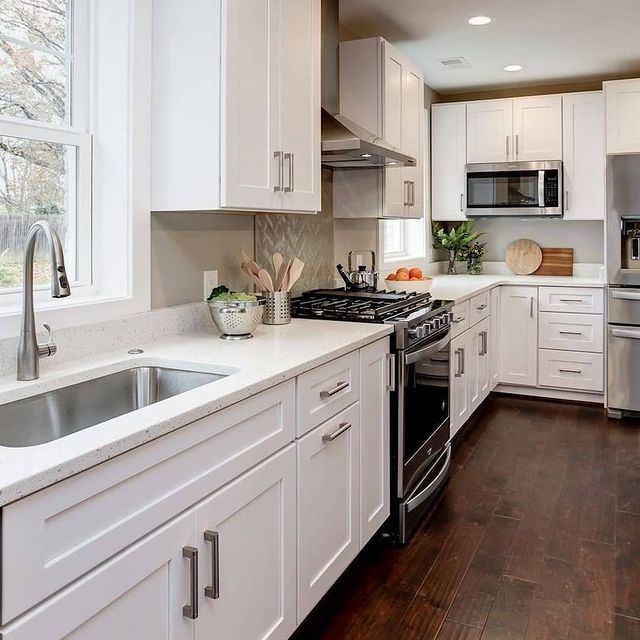 Modern design can make use of diverse elements, including classic countertop materials like natural stone. However, it also lends itself to experimentation with newer materials that challenge old notions of what qualifies as luxury.
When it comes to choosing colors that offer a distinctive style, quartz leads the pack in opportunities to get creative with your design. Iced White quartz, for example, imbues your kitchen with understated beauty, thanks to a white background dappled with white and pale gray nougat to add subtle depth and texture.
This low-variation design can either add dimension and visual interest to a white kitchen or allow you plenty of latitude to be bold with trending cabinet colors or a geometric backsplash.
Quartz Offers Many Practical Advantages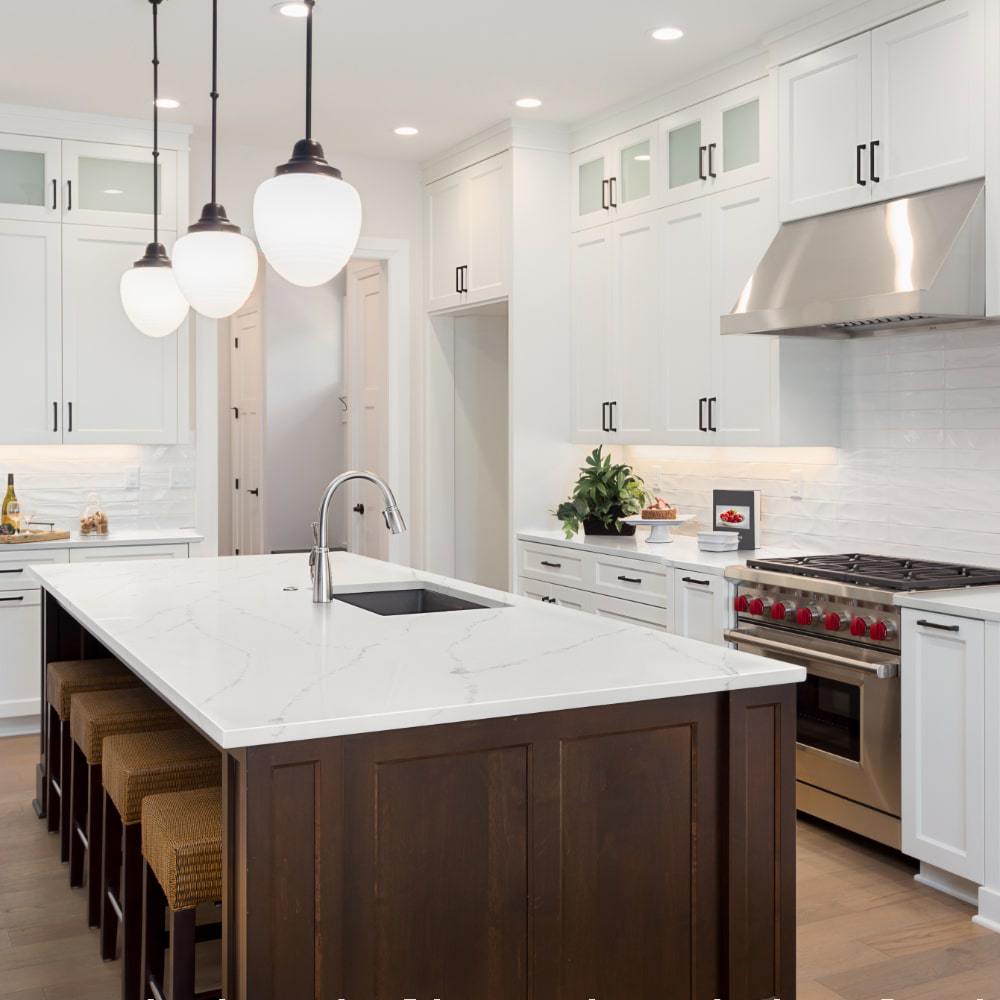 Kitchen design is about more than stunning aesthetics; this high-traffic area of the home gets a lot of use, and every element must account for practical concerns. The good news is that quartz offers incredible practical advantages for busy, modern households.
If you love the look of Calacatta marble, for example, you're sure to appreciate a Calacatta quartz that offers a nonporous, food-safe surface for meal prep. While you might worry about the potential for staining with white marble, a variety like Calacatta Ultra quartz will resist even the toughest food stains, from coffee to wine to pasta sauce.
The bright, white background with delicate, pale gray veining will remain pristine no matter what splatters or spills on it. Even better, this countertop material is incredibly strong and durable, much like natural stone, thanks to a composition that includes 93% crushed quartz paired with resilient polymer resins for binding.
In addition, you can opt for jumbo slabs to avoid seams on expansive perimeter or island counter surfaces, ensuring unbroken patterns that elevate the luxury appeal of your kitchen. In short, there are tons of practical advantages to choosing quartz.
Easy to Clean and Maintain
A common concern when it comes to any kitchen remodel is the long-term maintenance requirements. With natural stone countertops for kitchens, you'll certainly add luxury appeal, but you'll have to reseal regularly — and you may need to purchase specialty stone cleaners to preserve the sealant.
You'll find that white quartz varieties like Cashmere Carrara rival their natural stone counterparts in the looks department but blow them out of the water when it comes to easy maintenance. Pretty much any all-surface cleaner is fine for quartz, and because it's already a nonporous surface, you never have to worry about sealing it.
Regardless of your preferred color scheme, you'll find a white quartz to work with any design, and this durable, resilient, and low-maintenance surface is friendly to budgets and busy, modern household settings. If you need help finding the perfect MSI quartz for your home upgrade, call us or try our convenient online chat to get started.
Read More About Marble and Concrete Looking Quartz Countertops
Alternative Finishes: Concrete Looks For Quartz Countertops
New Calacatta Quartz Colors are Now Available!
MSI's Top 10 Lumaluxe Quartz Countertop Colors
MSI's New Elite Quartz Manufacturing Facility
6 Beautiful Kitchens Featuring Quartz Countertops