Mosaic Monday: Mosaics To Set The Mood Of A Room
January 25, 2016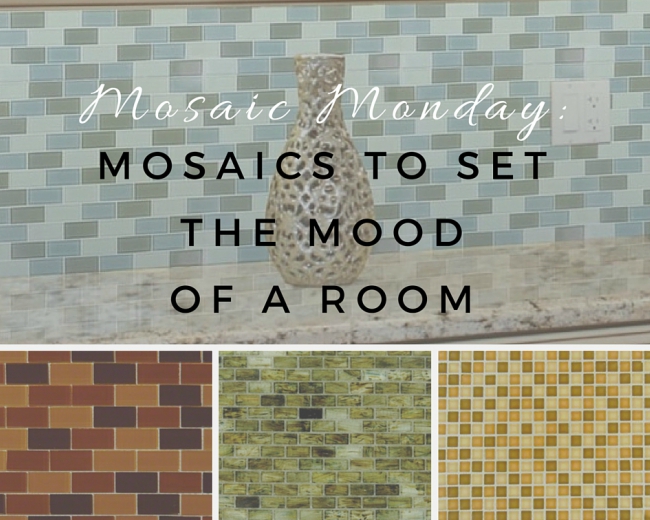 The unique colors and patterns of glass mosaics have a pleasing effect on your mood. For example, glass tiles are reminiscent of flowing water and can add a soothing ambiance to a room. Change the bluish tone of glass to other nature inspired earth tones, and you can shift the mood from peaceful to vibrant. Glass mosaics from M S International are an easy way to add a component of color to your decor that will set a unique atmosphere.
Paradise Valley Crystallized Glass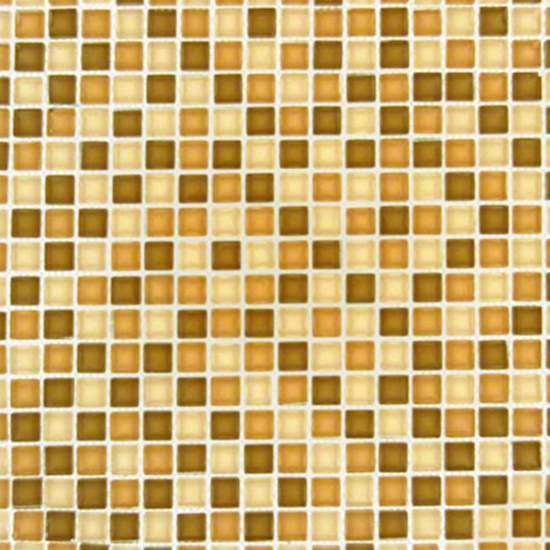 Featured: Paradise Valley Crystallized Glass
With a mix of chestnut brown with gold and cream, this 5/8-inch square glass tiles comes in prearranged sheets and emphasizes a blend of fire and earth. The yellow color in this mosaic tile evokes sunlight, making it uplifting and fun while the browns lend stability and a grounding factor. The Paradise Valley Crystallized Glass blend works beautifully as a kitchen backsplash as the yellow tones can invite conversation in the warmth of the kitchen. It's no wonder that the kitchen is called the center of the home.
Coral Reef Ice Glass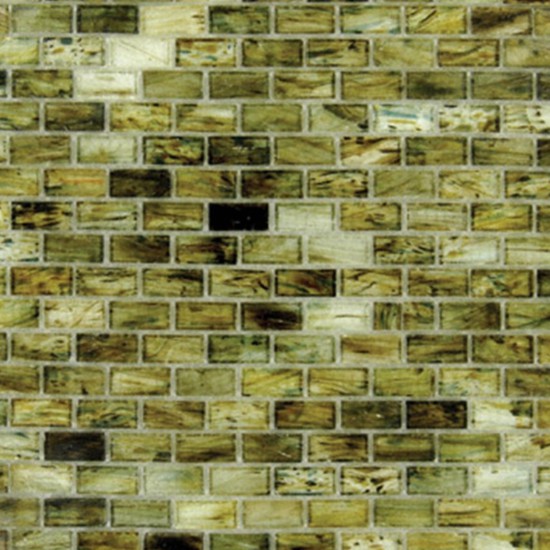 Featured: Coral Reef Ice Glass
The lush green color of Coral Reef Ice Glass mosaic tile evokes a sense of quiet balance, regeneration, and vitality. This small glass tile laid out in a brick pattern is a blend of several greens that create a feeling healing softness. Abundantly found in nature, green can represent renewal and good health. This tile is perfect for use in a bathroom to inspire calmness before bedtime and entice energy upon waking. Use this as a wall tile around a soaking tub for creating the ultimate mood for a relaxing and peaceful decor.
Majestic Ocean Brick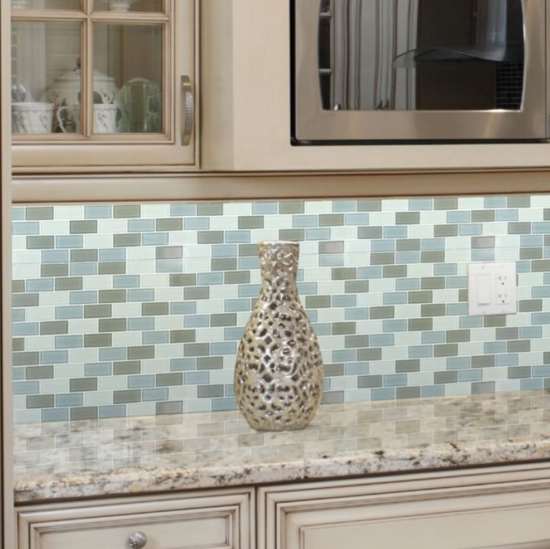 Featured: Majestic Ocean Brick
The color blue represents the element of water, dependability and, harmony. The Majestic Ocean tile mixes blue with white that entices a clear mind. Utilizing this beautiful brick patterned tile in your decor will give a peaceful and thought provoking room. With the color blue encouraging a mood of clarity, inspiration, and relaxation, this is a beautiful tile to use in any room. Use it on the shower walls in a bathroom and as a border to compliment the shower. This tile will look lovely as a backsplash in the kitchen, or on an accent wall in an office, flanking a picture window or glass doors overlooking a scenic water view.
Desert Oasis Crystallized Glass Blend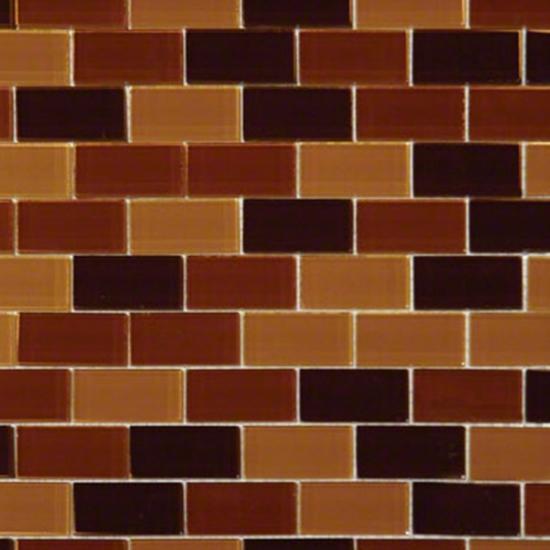 Featured: Desert Oasis Crystallized Glass Blend
With the Desert Oasis Crystallized Glass Blend tile in shades of brown, you can achieve the mindset of living in an oasis of stability and security. The color brown represents Mother Earth and your decor adorned in this tile will inspire a mood of feeling comfort and harmony, giving you peace of mind. Add warmth to the kitchen by dressing the backsplash with this glass tile. To bring a soothing element of nature to your decor, use it on the accent wall as a backdrop to beautiful potted greenery.
Truffle Stone Interlocking Pattern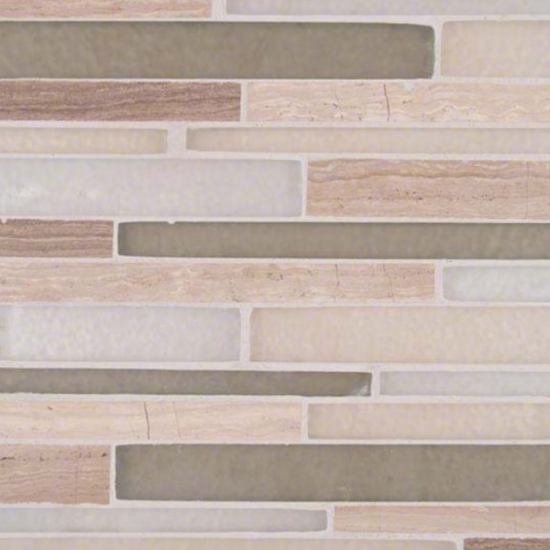 Featured: Truffle Stone Interlocking Pattern
A glass mosaic design out of staggered strips of multiple linear sized tiles, Truffle Stone Interlocking Pattern, is a beautiful addition to any decor. This glass tile has the appearance of wood hues and is blended with stone gray and shades of whites. Wood is the element in nature that promotes growth and creativity while the white mixed in gives a sense of clearness of mind. This elegantly designed tile will look beautiful dressing up a fireplace wall to promote the moods of inspiration, openness, and peace for your family room.
Keep in mind that when choosing your color and decor that the environment in which you live can affect you emotionally. Smaller rooms in whites and lighter colors will often appear larger and brighter. Darker colors in a room can work in cozying up the decor with an elegant sophistication. Mosaic glass tiles are the perfect way to blend colors and elements to create lovely moods to set your decor.