Are Quartzite And Quartz Countertops The Same Thing?
June 22, 2016
Natural Stone vs. Manufactured… All You Need to Know About Quartz and Quartzite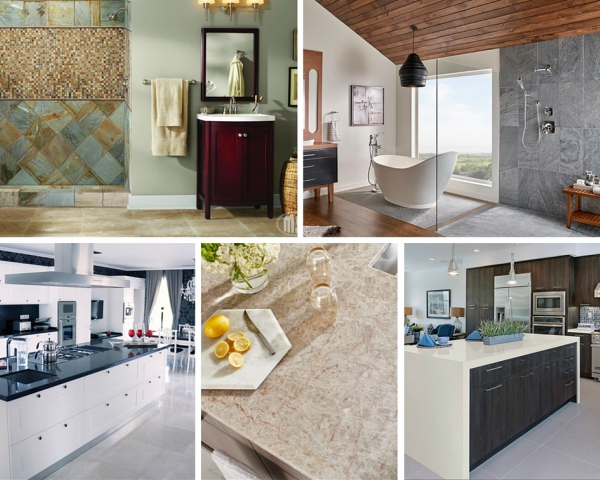 Did you know the word "slang" is actually created from the words "shortened language"? Over the years, humans have shortened words and phrases to aid in communication, or for simple convenience. But in the stone industry this tendency to shorten words has created the confusion between two distinctly different materials—quartz and quartzite. So be careful not to shorten quartzite to quartz for brevity's sake when shopping for new kitchen countertops, flooring materials, or stone for an accent wall. You might just end up with the wrong product altogether.
So, what's the difference?
Quartz is a stone manufactured using real natural quartz chips, primarily silicon dioxide. To create durable quartz slabs, quartz chips are combined with resin and colors in an artisanal pattern. Pebbles, swirls, and low-variation contemporary look slabs are available in a wide array of colors and tones. The manufacturing process allows for each slab style to be identical to another. So when you pick out a quartz countertop based on a sample, you know exactly what you're going to get.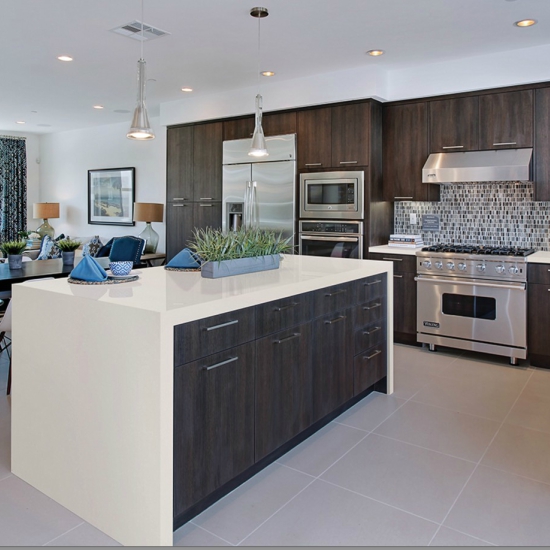 Quartzite, on the other hand, is a natural stone that is mined, just like granite, soapstone, or marble. For this reason, no two quartzite slabs are identical. Quartzite is not created in a laboratory with resins; its effervescent personality comes from its origins underground, the result of Mother Nature's magic. Quartzite slabs and tiles highlight the random beauty in nature, and while most quartzite is white or gray, minerals in some parts of the world can yield hues of lavender, red, pink, and even dramatic gold, such as those found in Golden White quartzite.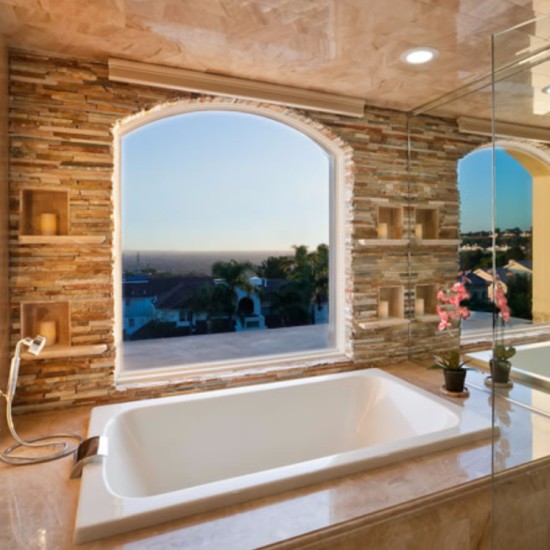 Digging a little deeper into the differences between quartz and quartzite, to examine their individual characteristics, durability, style & applications.
Quartz Characteristics:
The patterns, colors, and textures of quartz slabs are designed by true artisans and crafted by stone engineers. The intersection of beauty and durability is the goal. Quartz countertops are designed and manufactured to last a lifetime. They are suitable for a variety of applications and come in a wide array of colors and patterns that lend a contemporary flair and edge to kitchens, baths, and other spaces.
Durability
Quartz is composed of 93-95% real natural quartz, fused with strong resins, creating a non-porous and elegant slab that never needs sealing. It is heat resistant, maintains its finish beautifully, is long-lasting, and is a hygienic solution, as bacteria and micro-organisms cannot penetrate its surface.
Style
In sleek, contemporary or modern projects, quartz's low variation and consistent patterns allow for ultimate flexibility in design. In spaces where the goal is to make other architectural or design elements the focal point, contemporary quartz slabs make an outstanding design choice.
Applications
Due to its durability and design, quartz is suitable for a wide range of projects in both homes and commercial properties. While countertops are its most common application, quartz can also be used to create stunning fireplace surrounds, accent walls, floors, showers and baths, and other structural features. Additionally, modern quartz can be used outdoors to create a family-friendly entertaining space.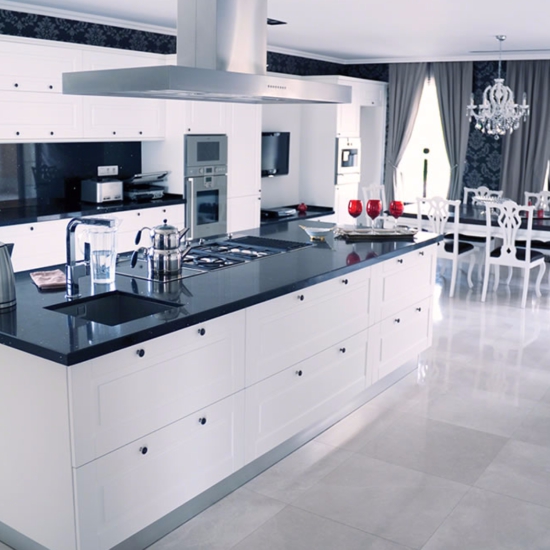 Quartz Pros and Cons:
Pros:
Durable, resists staining and etching
Nonporous, hygienic surface suitable for commercial applications
Never needs sealing
Easy to clean
Cons:
Seams may be more noticeable than natural stone
Less heat-resistant than other natural stone slabs
Quartzite Characteristics:
Quartzite's inherent beauty is the result of sandstone being compressed and fused over many years. This pressure is what creates quartzite's stunning crystallized appearance and sparkling patterns. Quartzite is elegant, the centerpiece any room. Its many different colors, patterns, and textures come from same minerals that create the stunning Taj Mahal quartzite. This beautiful natural stone features hues from soft whites and gold tones, to reds, pinks, grays, and even blue hues much sought after today.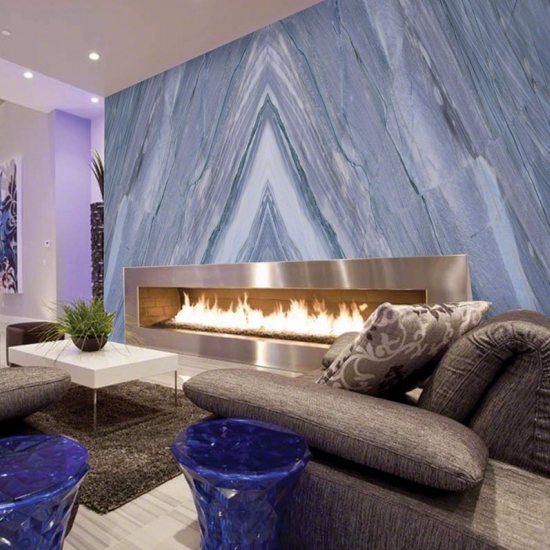 Durability
It is often said that quartzite has the elegance and beauty of marble, but the durability of granite. In fact, while quartzite does have the dramatic beauty of marble, it is actually harder and more durable than granite. When nature transforms sandstone through heat, pressure, and energy, the resulting quartzite is one of the hardest natural stones available for countertops and other design features. Like granite and marble, it does need occasional sealing and proper cleaning, but it is resistant to heat and staining. Best practice dictates cleaning up spills quickly and adhering to recommended sealing techniques.
Style
As with all natural stones, no two quartzite slabs are identical. And that is precisely what makes quartzite installations truly exquisite. Most quartzite slabs come in shades of gray or white, representing quartzite in its "purest" form. The more dramatic colors and patterns indicate the presence of other minerals, which add drama without affecting durability. From sophisticated grays and whites to the warm earth tones in Madre Perla quartzite, slabs are sure to be available in a pattern reflective of your personal style.
Applications
Because of quartzite's natural durability and hardness, it can be used for virtually any application where other natural stone slabs and tiles would be suitable. This includes countertops, floors, shower stalls, fireplace surrounds, and other architectural elements. For example, to achieve the look of white and gray marble but with the durability of quartzite, consider Sea Pearl quartzite for your next project. MSI offers not only gorgeous slabs, but also an assortment of on-trend large-format tiles. Coordinate Ostrich Gray quartzite tiles with slabs and other elements to create spa-like retreats, hardworking (and elegant) kitchens, spectacular living rooms, and even luxurious outdoor spaces.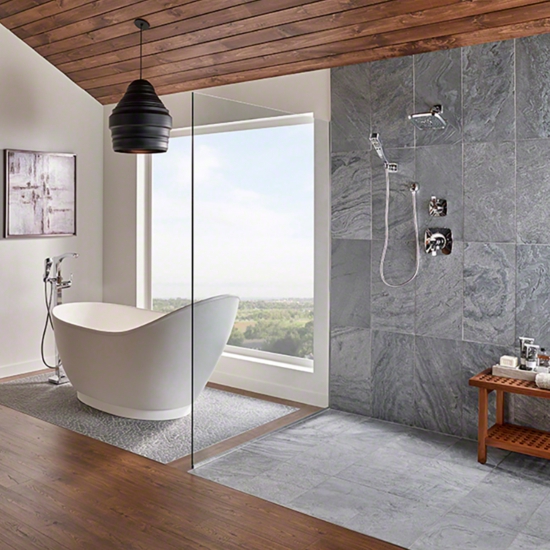 Quartzite Pros & Cons
Pros:
Harder than granite
Heat and scratch resistant
Every slab is unique
Characteristics of fine marble, but more durable
Cons:
Needs periodic sealing
Harsh chemicals and cleaners not recommended
If you were unsure of the difference between quartz and quartzite until now, you're certainly not alone. But now that you better understand the differences between quartz and quartzite and the benefits of each, we hope you will consider some of MSI's unique and beautiful slabs and tiles.
Read more on Quartz countertops:
6 Quartz Countertops That Look Like Concrete
7 Quartz Colors That Look Like White Marble
Monochromatic Quartz Countertops: A Contemporary Trend
Solve Your Kitchen Remodel Emergency with Prefab Quartz Countertops
LEARN MORE ABOUT QUARTZITE COUNTERTOPS
Quartzite Countertops - The New Wonder Of The World?
Beautiful And Trending Quartzite Countertops
Stylish Living: Decorating With Quartzite Countertops
Quartzite Countertops Vs. Granite Countertops
Quartz Vs. Quartzite - Are They The Same?