Everything You Need To Know About Granite Tile Flooring
November 10, 2017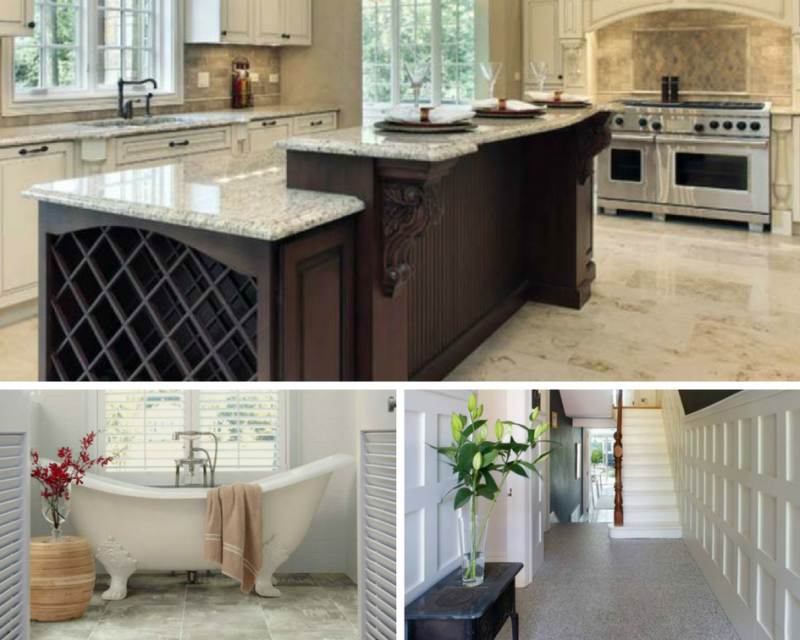 When we talk about installing granite in the home, the first thing that comes to mind is granite slab countertops. There are many reasons to choose granite — durability, resistance to stains and moisture, ease of care, and of course its many beautiful patterns and colors. But the same reasons for choosing slab granite make granite tile an excellent choice as well, which is why it's growing in popularity! Get to know granite tile, along with some inspired ways to use it.
Impala Black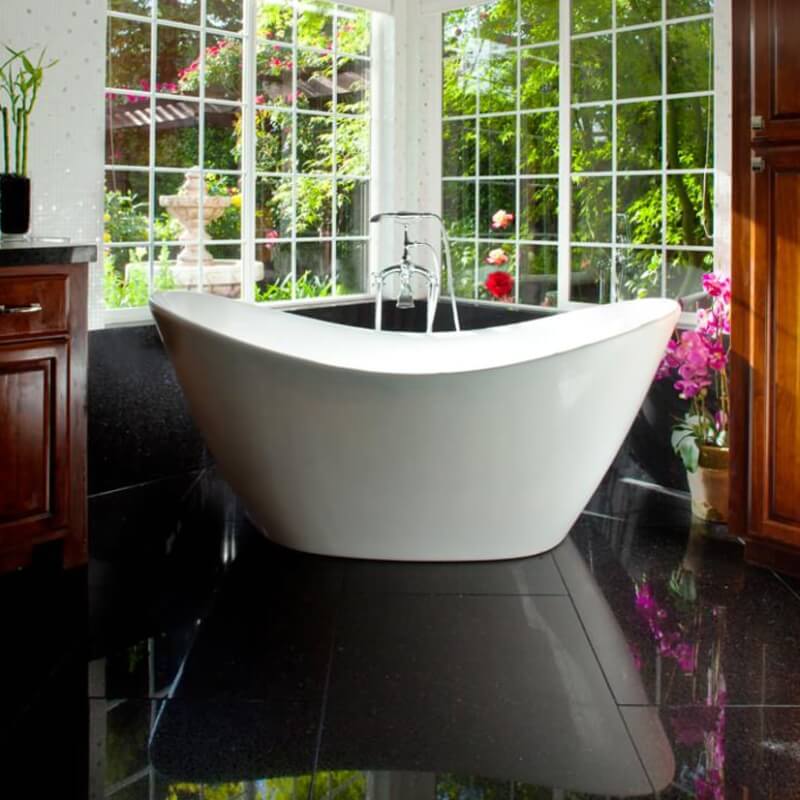 Recreate this look with MSI's Impala Black Granite (Photo Credit: Houzz)
All natural stone needs sealing to make it nonporous so it resists stains and water damage. However, granite is the toughest of these — it's one of the hardest materials on Earth, and even without sealing it has a natural resistance to moisture. This makes granite tile ideal for kitchens and bathrooms, even on the floor beside the bathtub. Impala Black Granite features shades of dark gray and black, and the dramatic polished finish is easy to keep clean, even in the busiest room of the house.
Bianco Catalina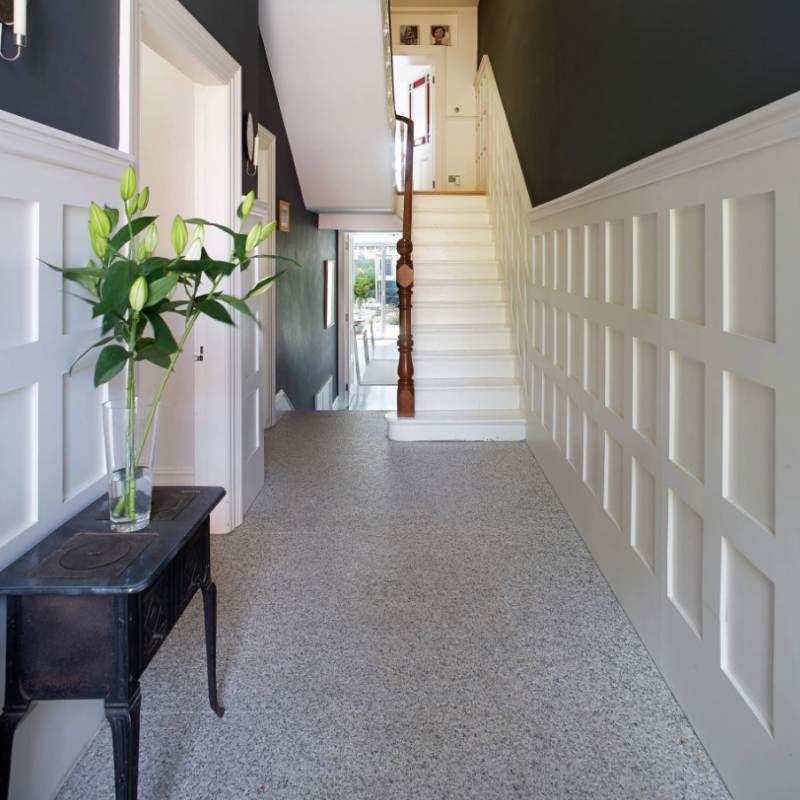 Get this look with MSI's Bianco Catalina Granite (Photo Credit: Houzz)
Granite tile can add interest and design to a room in the same way that a rug, carpet, or hallway runner can. But unlike the rugs, granite is easy to clean, resists stains, and under normal use it will never wear out. That makes it an excellent option for families with pets and children, in hallways, entryways, mudrooms, or just about anywhere else. Bianco Catalina Granite, with its speckles of black, gray, and white creates a welcoming, comfortable look.
Bianco Romano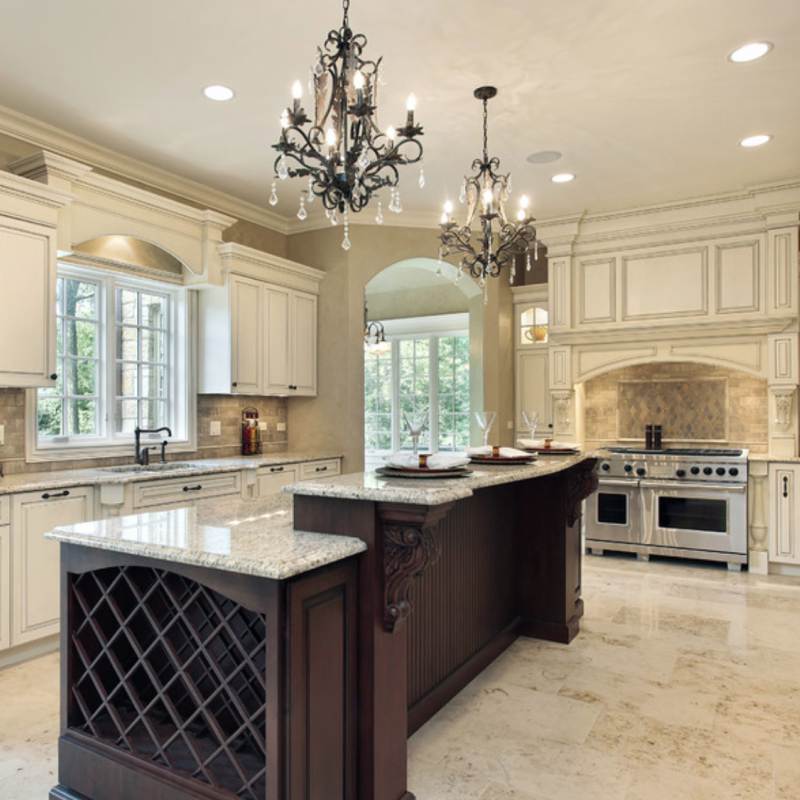 Create this look with MSI's Bianco Romano Granite (Photo Credit: Houzz)
Can you have granite on both the floor and kitchen countertops? Of course, and there's no reason they need to match — the colors in granite are often complementary. Bianco Romano Granite tile flooring offers a mixture of white, gray, and coffee-brown, a neutral palette that goes with just about anything. You can even continue the durable, classic look of granite kitchen tile on the wall for a matching backsplash or accent wall.
Grey Nuevo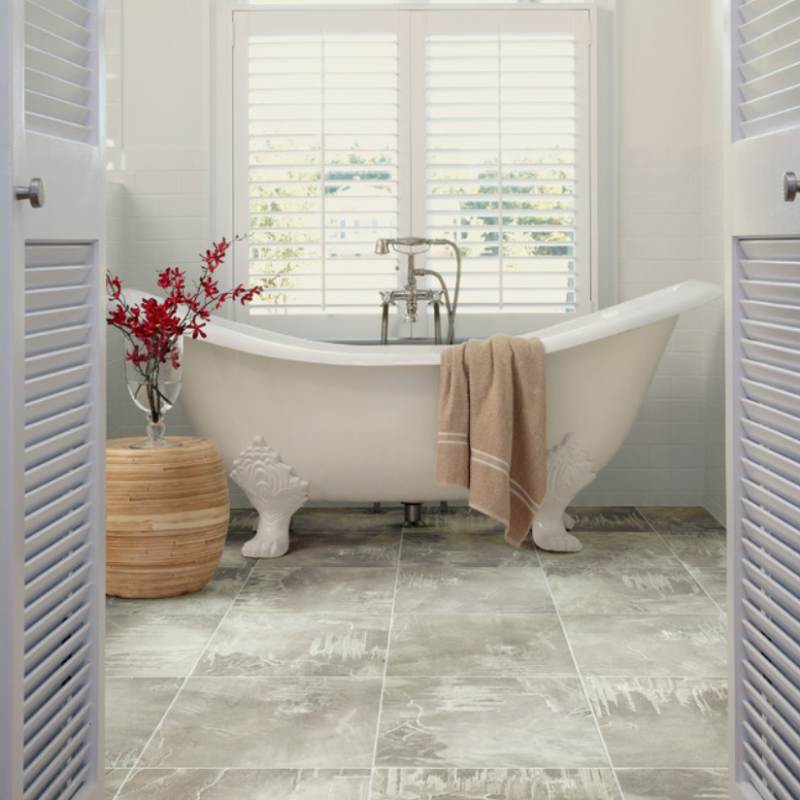 Recreate this look with MSI's Grey Nuevo Granite (Photo Credit: Houzz)
Glossy, polished granite tiles are probably the most well-known variety, but you have choices! Different finishes, such as honed, polished, brushed, or flamed create different looks. A matte granite tile finish such as honed or brushed is perfect for wet areas such as bathrooms, because it's not as slippery. Grey Nuevo Granite features a bold, dramatic pattern beside this stylish tub, with no two tiles exactly the same.
Caribbean Green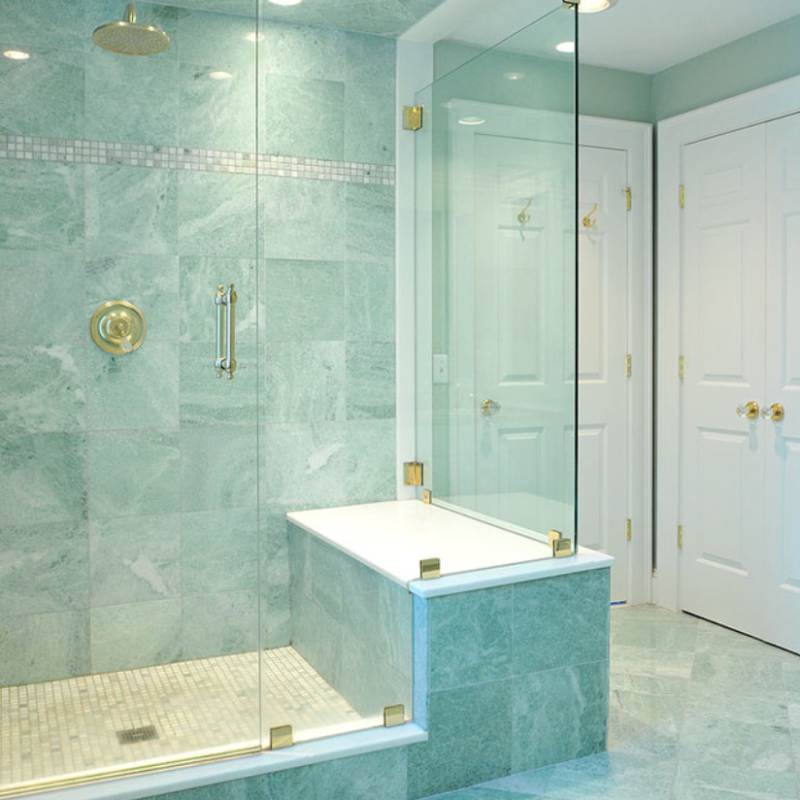 Get inspired to create a similar look with MSI's Caribbean Green Granite (Photo Credit: Houzz)
Did we mention that granite is tough stuff? It's also available in delicate tile patterns and colors such as Caribbean Green Granite, but there's nothing delicate about its durability. Just seal it once a year, and you're set. You'll want to use granite tile on more than just the floor; its easy care and moisture resistance makes it a good fit for shower surrounds, too.
With all the great qualities of granite tile, it's no surprise that it can increase your home's resale value, same as a granite slab countertop in the kitchen. With proper care, granite tile can last a lifetime.
READ MORE ABOUT GRANITE COUNTERTOPS
Exotic Countertops Take Center Stage
Exotic Granite Colors From Around the World
Fabulous Prefabricated Granite Countertops