The Best Of Fabric Print Porcelain Tile
September 24, 2017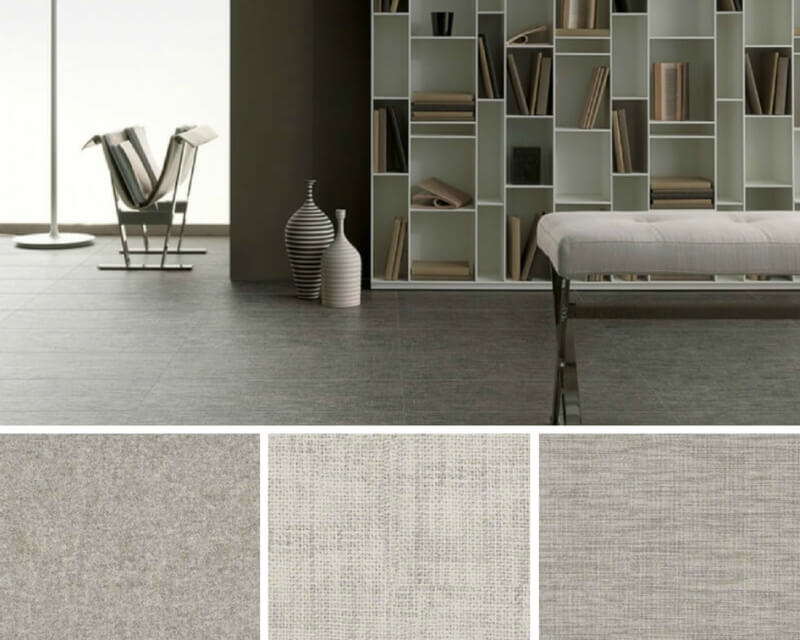 There's something soothing about fabric cross-stitch patterns in home décor, or in the office – the pattern of the weave, the variation between highlights and shadows, the 3-D appearance that begs to be touched. In many applications, though, fabric is impractical. It gathers dust and dirt and needs special care to keep clean.
However, MSI's new TekTile Porcelain Tile Collection allows you to enjoy the texture and style of fabric without all the fuss. The classic cross-stitch pattern looks just like real fabric, thanks to modern inkjet printing techniques. Just wipe clean, even in messy or wet environments. The pattern stays fresh, without fading, for years to come.
See for yourself how TekTile Porcelain Tile Collection can add character and beauty to interior décor.
Gray CrossHatch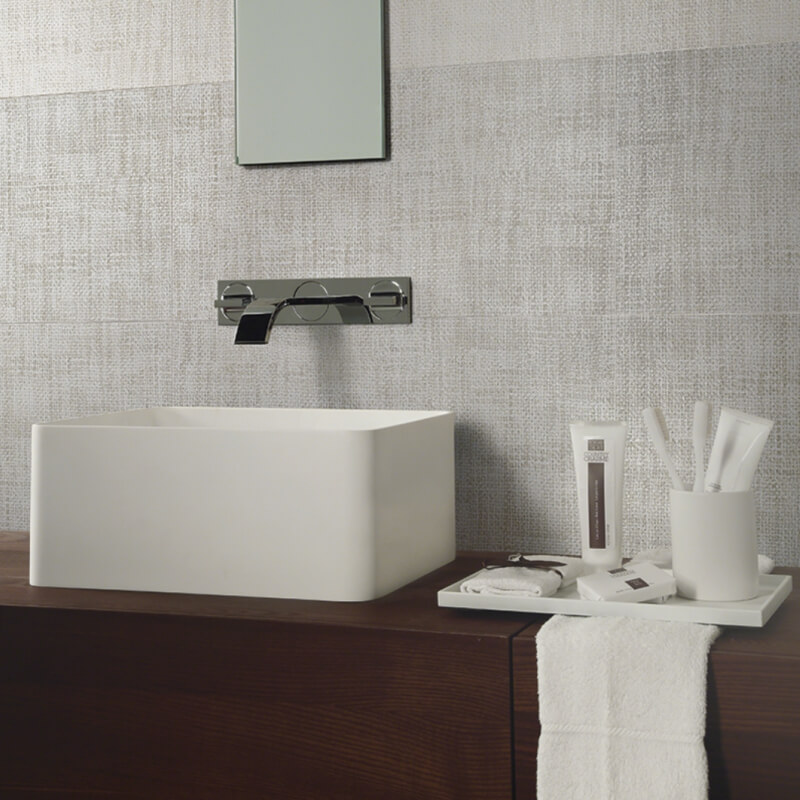 Featured: Gray CrossHatch TekTile Porcelain
Fabric wall covering on a bathroom backsplash? No worries, it's Gray CrossHatch TekTile Porcelain tile. The pattern resembles coarsely woven linen in shades of soft gray, adding an undeniable touch of luxury to the lavatory.
Soapy splashes, splattered toothpaste, hairspray, cosmetics and other messes are no problem for this easy-care surface. Just wipe with a wet cloth; the water-resistant surface repels stains and mildew.
Ivory CrossHatch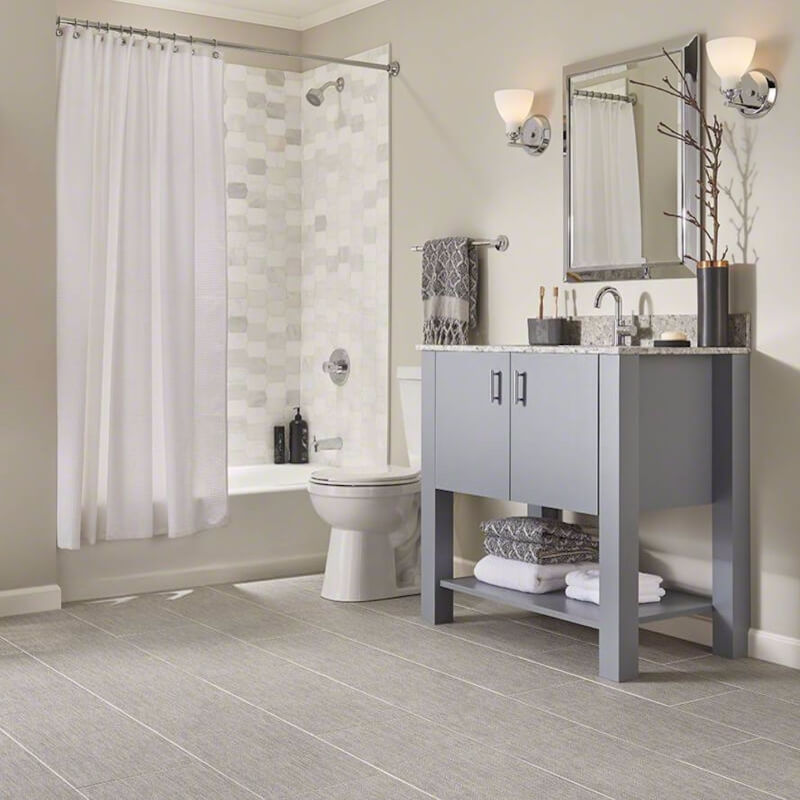 Featured: Ivory CrossHatch TekTile Porcelain
You wouldn't install carpet in the bathroom, but Ivory CrossHatch TekTile Porcelain tile creates an illusion you have to touch in order to believe. The pattern appears three-dimensional, like rough-woven linen in soft ivory tones. The pattern helps hide minor dirt, but it's so easy to keep clean you won't have anything to hide.
Gray Lineart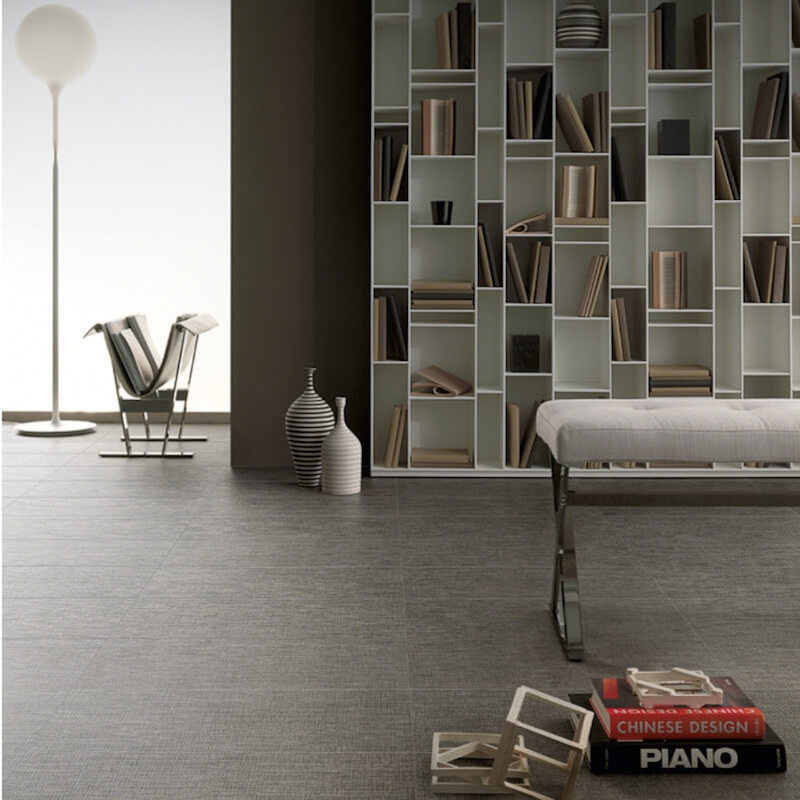 Featured: Gray Lineart TekTile Porcelain
Certain rooms in the house, or in commercial spaces, get so much traffic that upscale, designer floor coverings can become threadbare in the blink of an eye. Gray Lineart TekTile Porcelain tile solves this problem by delivering a fabric pattern that speaks of true luxury – but of course it's not fabric, and the 3-D texture is mere illusion.
Not only will this tile flooring stand up to years of footsteps and paw prints, you'll also love how easy this flooring is to keep pristine and clean.
Ivory Lineart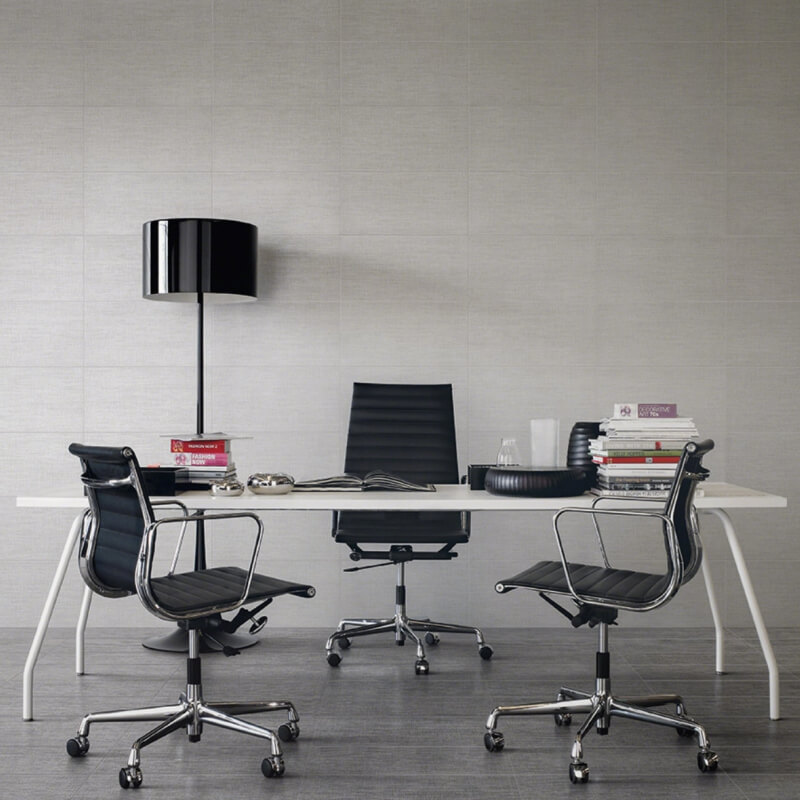 Featured: Ivory Lineart TekTile Porcelain
Fabric-look porcelain tiles such as Ivory Lineart TekTile Porcelain transform cold, bland areas like this office into inviting, relaxing spaces. The large format 12" x 24" modern tile installs quickly, with perfectly straight edges that require extremely thin seams. Matching 3" x 24" bullnose tiles are available as well, so you can install this tile perfectly on edges and around corners.
Gray Hopsack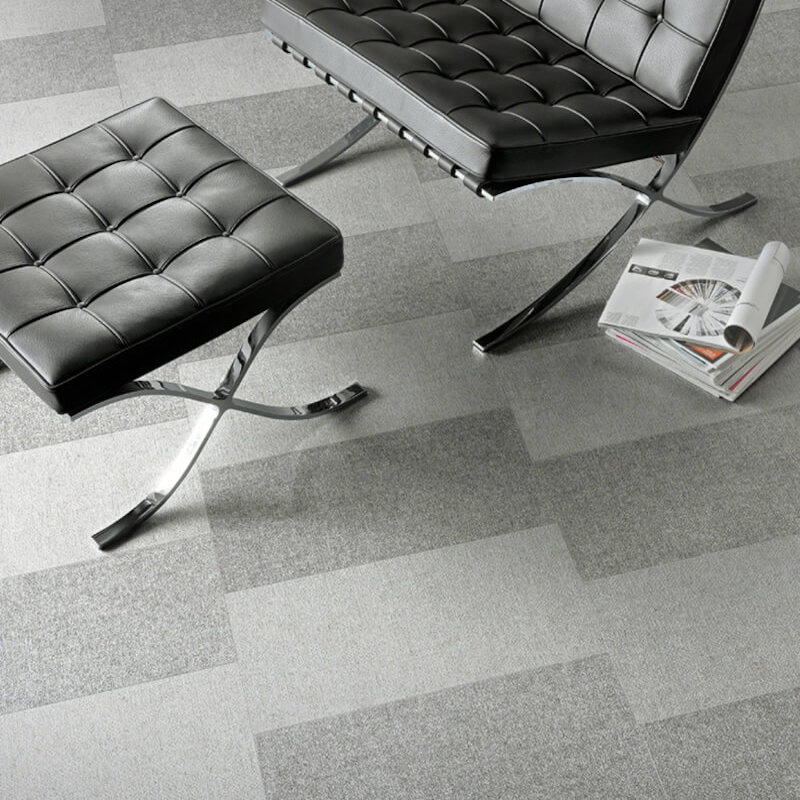 Featured: Gray Hopsack TekTile Porcelain and Ivory Hopsack TekTile Porcelain
Gray Hopsack TekTile Porcelain tiles mimic the classic, utilitarian industrial carpeting that covers so many office and classroom floors, but it's also ideal for family rooms, playrooms, or any space that needs a tough floor covering. The medium-gray tones look great on their own, but for a more creative installation, consider combining Gray with Ivory Hopsack TekTile Porcelain tiles as well.
Carpet and fabric are pleasing to the eye and help a space feel cozy and comfortable, but the real thing is not suited for every application and can be hard to maintain. If you're fond of the industrial look, mid-century modern-inspired designs, or a pure contemporary style, TekTile Porcelain Tile Collection may be a perfect fit.
Visit MSI's web gallery to view the entire TekTile Porcelain Tile Collection, as well as many other amazingly realistic inkjet-printed porcelain tile lookalikes.
READ MORE ABOUT THE DIFFERENT TYPES OF PORCELAIN TILE
Textured Looks with Inkjet Printed Porcelain Tile
The Look of Travertine in Porcelain Tile
The New Versailles Porcelain Tile Collection