Porcelain Wood Tile Vs. Real Wood
September 11, 2016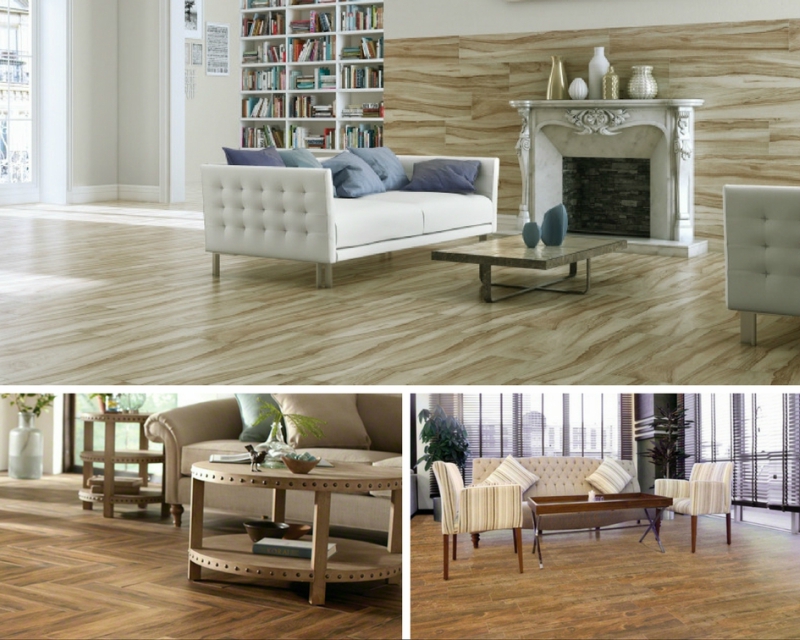 Porcelain Wood Tile, with its natural colors and realistic grain and knots, looks so much like real hardwood that it's hard to tell them apart. But you'll soon notice the difference when it comes to maintaining wood look tile, which needs only a quick vacuum or mop now and then to stay looking great for years.
Wood tile, at $4-12 per square foot, is also more economical than real wood flooring, which can top $15 per square foot. If you want a natural and uniform look, without random knots and rings, then wood tile is a better choice because it is more consistent.
But those aren't the only two reasons why you might want to consider porcelain over real wood. In fact, here are five more reasons to give wood tile another look:
Wood Tile is Tough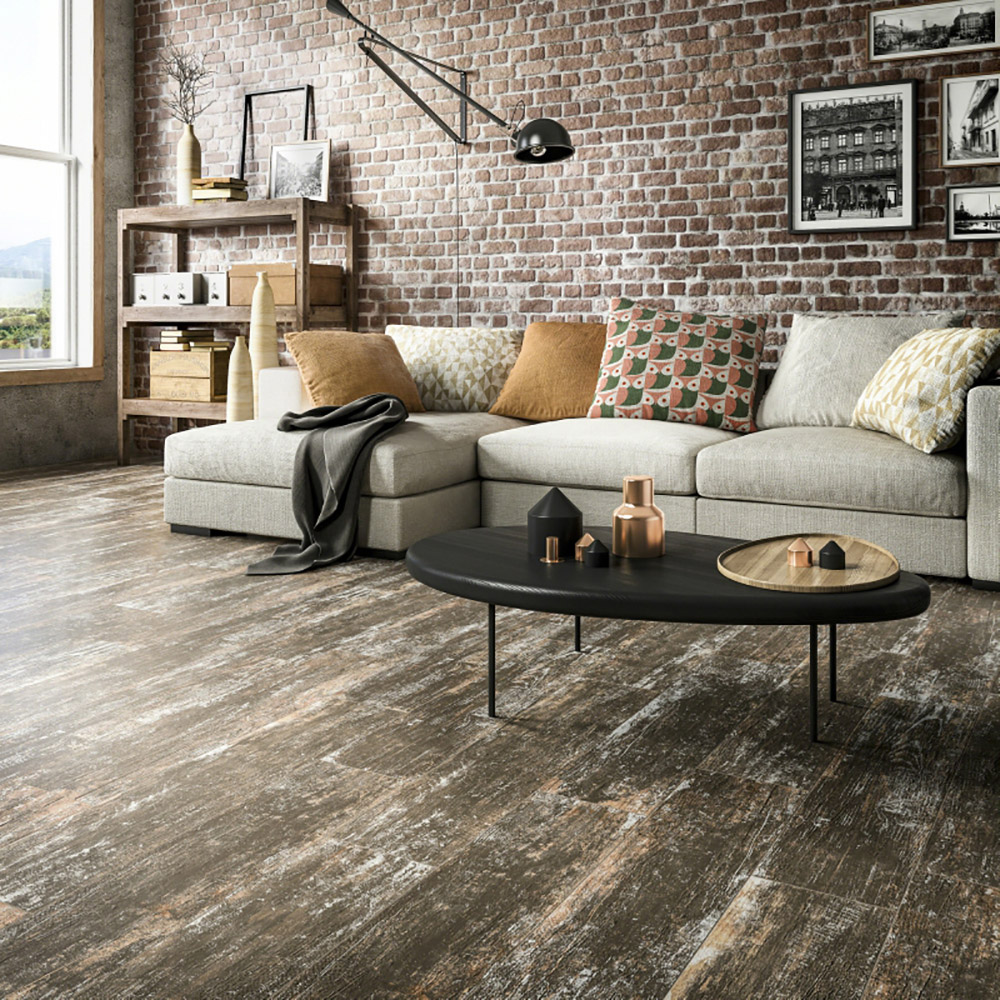 Featured: Copper
Natural hardwood floors are high-maintenance divas requiring special care. Pets' nails must be trimmed so they don't scratch the wood. Indoor humidity must be maintained between 35-55% or the wood warps or dries out. Water must be wiped up immediately or there's a risk it will soak in or discolor boards. Unlike natural wood, porcelain wood tile, such as Copper, is tough and stands up to water, fluctuating temperatures, and varied humidity levels inside and outside your home. On top of that, tile doesn't dent or split like wood can, which means that your wood tile will require little to no repair over its lifetime.
Tile Laughs at Water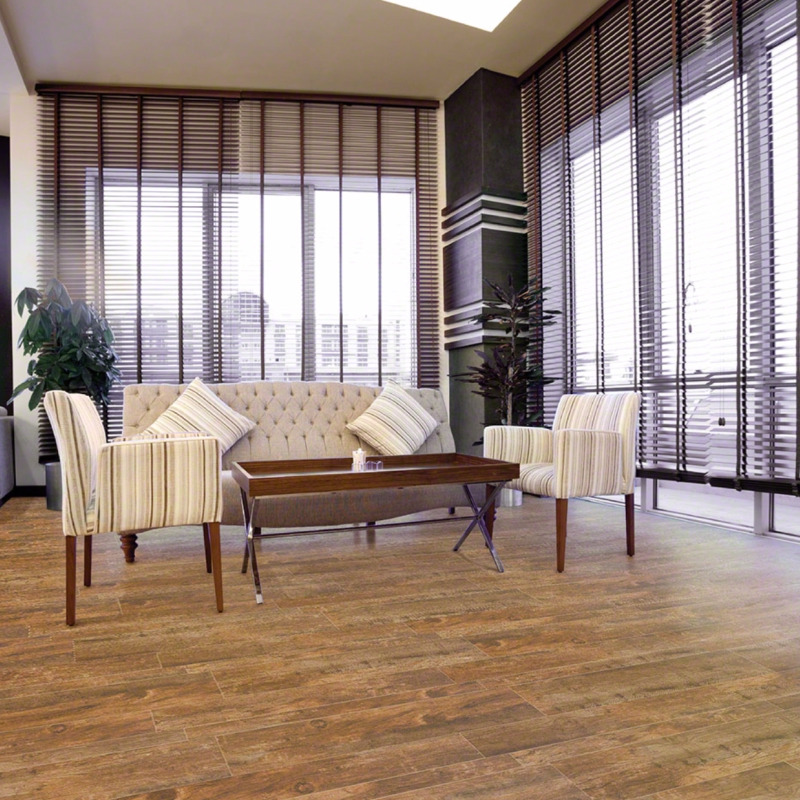 Featured: Natural
In contrast to hardwood floors, porcelain wood tile is impervious to water, making it a good choice for bathrooms and kitchens. For example, Forest Natural has the look of vintage, random-width hardwood flooring, but it won't buckle from forgotten shower drips or unnoticed kitchen spills.
Tile Loves Kids and Pets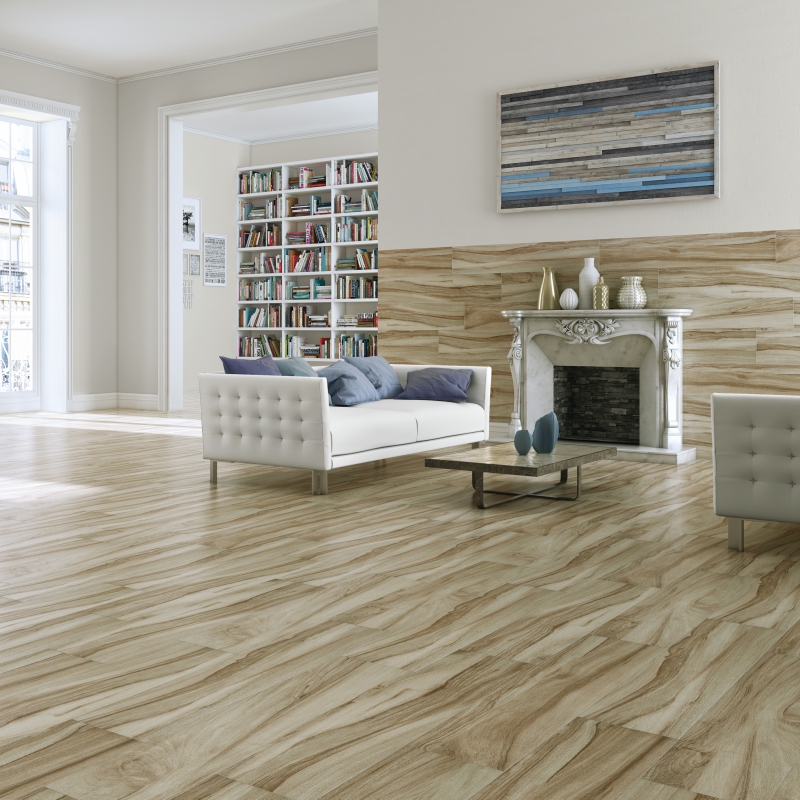 Featured: Aspenwood Café
While hardwood floors age with time and use, porcelain wood tile maintains its color and texture throughout the years, making it a good choice for high-traffic areas like entryways and family rooms where kids and pets play. Aspenwood Café features rich browns and natural-looking veins, grains and knots that won't fade or scratch, and are easy to clean when family members—including four-legged ones—have little accidents.
Tile is Sustainable and Lasting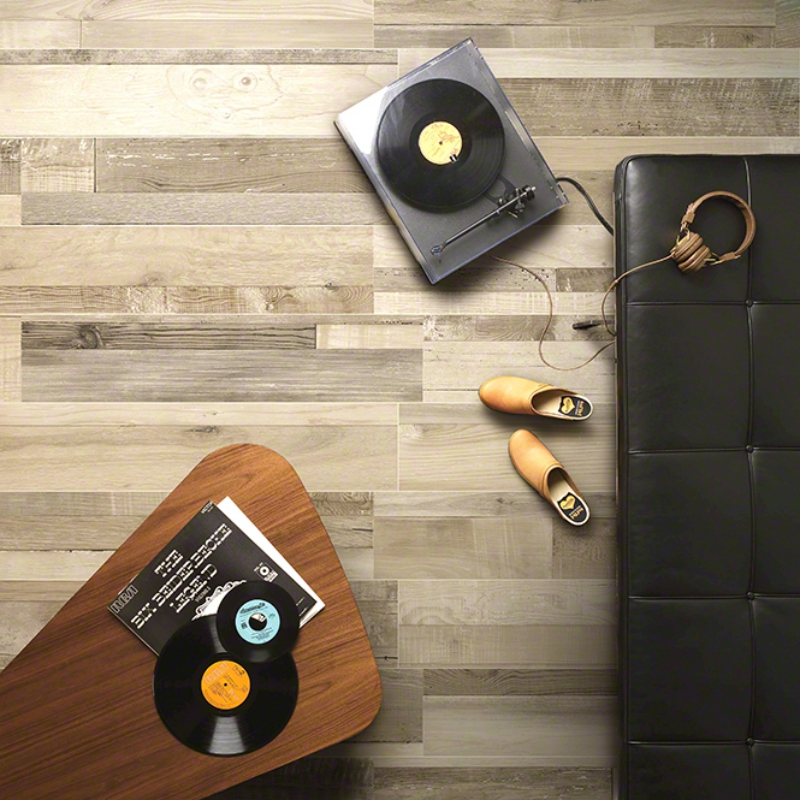 Featured: Beige
No trees go into covering your floors with wood tile, making it a "green" alternative to real hardwood flooring. Options like the rustic-looking Beige pictured here also resist fading and warping, and don't require refinishing every 5-10 years as hardwood flooring does. Your tastes will likely change far before your wood tile floors actually wear out.
Tile Looks Natural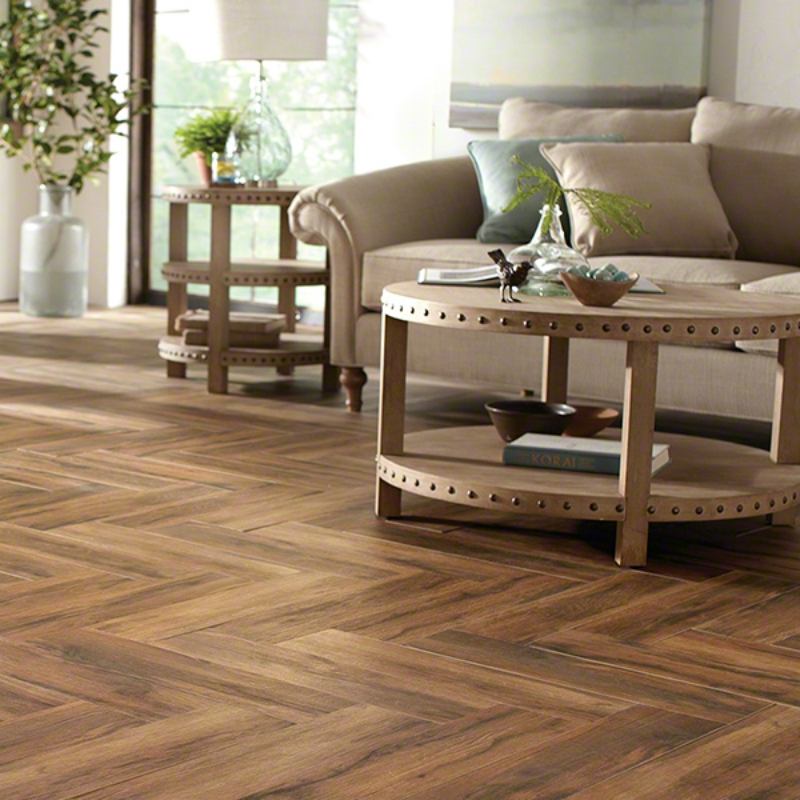 Featured: Cashew
Wood tile, with its large variety of natural tones, fools the eye. Cashew, in particular, features rich browns and beiges combined to imitate the natural knots and grains of hardwood. This material is also great on countertops and accent walls. And unless you actually drop to your knees and touch it, you'll never notice your kitchen or mudroom is covered with tile rather than wood—except when it comes to its easy maintenance!
READ MORE ABOUT THE DIFFERENT TYPES OF PORCELAIN TILE
Porcelain Tile Is Taking Over the Design World
Porcelain Tile Isn't Going Anywhere
Porcelain Tile, Look Of Vein-Cut Travertine