Modern Kitchen Backsplashes
May 20, 2016
Incorporating contemporary backsplash tiles and accompanying design accents is one way to modernize a kitchen and make a big impact. A recent survey from Houzz noted that three in four homeowners updating their kitchens are moving toward a more modern aesthetic. If, like 88 percent of homeowners, you consider an updated backsplash a top feature, here are five products to inspire your own kitchen transformation. From stunning subway tiles to exquisite hexagonal tiles to interesting interlocking tiles, these choices are fresh takes on time-tested classics. Any one of these magnificent mosaics will add a modernized element to your refreshed design.
White Carrara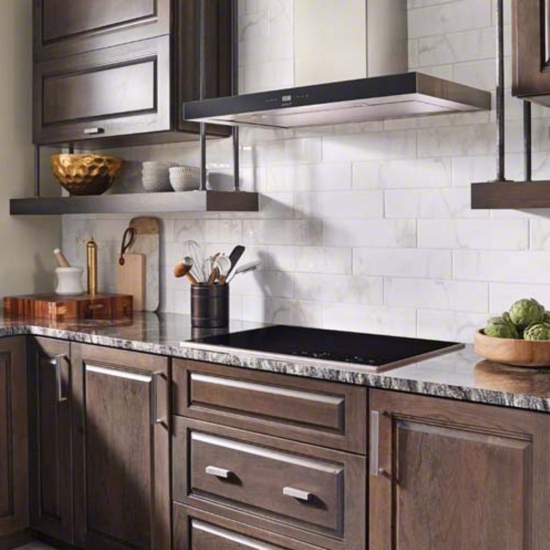 Featured:White Carrara Subway Tiles
Add a classic-contemporary blend to your new kitchen with 4x16 White Carrara subway tiles. This beautiful backsplash evokes the elegance of natural Carrara marble with its glossy finish and subtle gray veins, but its ceramic composition makes it an easy-to-clean, virtually maintenance-free material. Make this backsplash a standout feature in a kitchen by combining it with a darker color palette or as a sophisticated detail in an all-white or gray-and-white space.
Beige Crema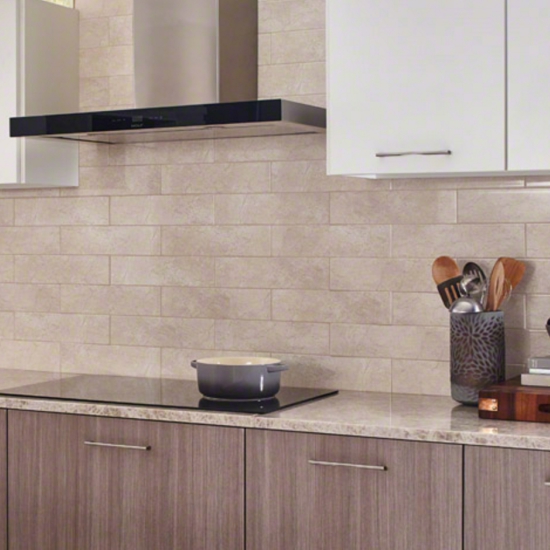 Featured: Beige Crema
This updated 4x16 subway wall tile is Beige Crema, a gorgeous ceramic with tonal gray veins against a cream background in a glossy finish. Its neutral beauty gives softness and subtle texture to a sleek, contemporary design, and clean lines to a transitional style. To make your kitchen feel more expansive, transition Beige Crema's neutral tones from countertop to ceiling.
Cinnamon Glass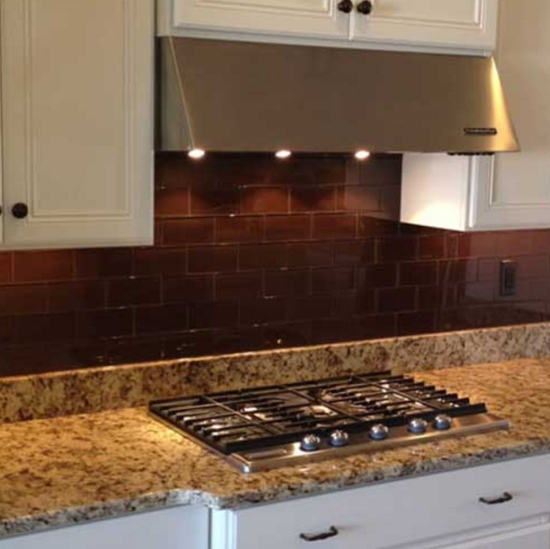 Featured: Cinnamon Glass
If you prefer glass tile, then consider Cinnamon Glass. This rich brown backsplash is monochromatic in color, but the crystalized glass will add dimension and sheen to any cooking space. These low maintenance 3x6 tiles tie in beautifully with lighter cabinets and countertops, along with dark bronze hardware and fixtures.
Mochachino Stained Glass Hexagons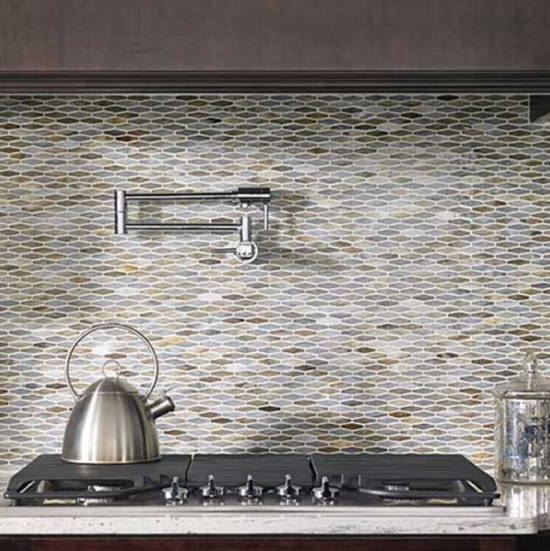 Featured: Mochachino Stained Glass Hexagons
Looking to incorporate a graphic element into your updated kitchen design? Mochachino Stained Glass Hexagons feature tile mosaics in a variety of taupes, cool grays, and warm golds. Whether your space is more traditional or leans toward modern, give it a contemporary flair with these elongated hexagon tiles.
Stonegate Interlocking Pattern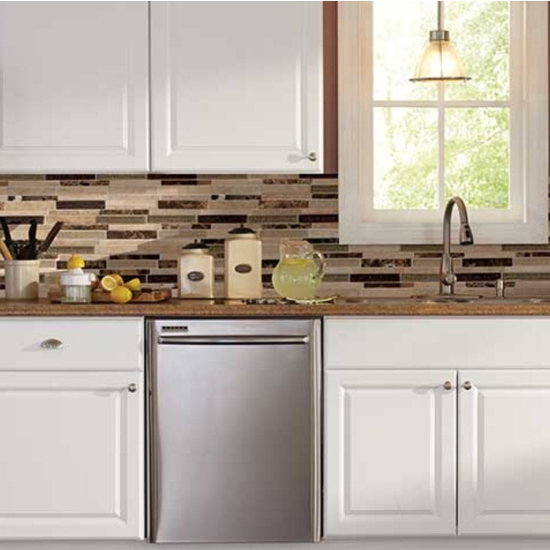 Featured: Stonegate Interlocking Pattern
If you want a backsplash with movement, or something to tie together your two-toned kitchen cabinets, select a multi-colored mosaic tile like Stonegate Interlocking Pattern. These interlocking horizontal tiles are an intriguing option, coming in various sizes of stone and glass materials and featuring a pattern that appears random, but is in fact precisely placed. They provide an array of colors to tie your color scheme together, including creamy, rosy beiges, vanilla and gold veins, and ebony, walnut, and taupe tones.
Adding a new backsplash or replacing an outdated one is one of the easiest ways to update your kitchen. Whether you crave clean lines, soft textures, or bold shapes, MSI offers an extensive range of mosaics to fulfill your style needs. For even more inspiration and designs, visit our website at msisurfaces.com today.
READ MORE ABOUT MSI BACKSPLASH TILE
Is White Backsplash Tile A Good Idea?
Kitchen Backsplash Ideas With Mosaic Tiles
Must-See Marble Backsplash Tile For Kitchen And Bath