Current Obsessions: Marble Look Quartz Countertops
October 29, 2016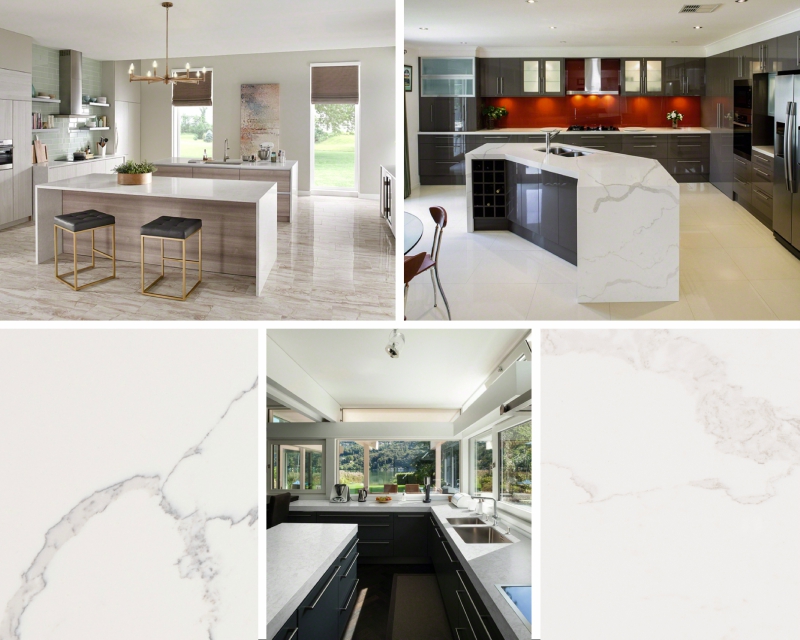 It's no surprise that marble is one of the most desirable countertop surfaces among homeowners. Its soft white tones and beautiful veining give a luxurious feel to any space. However, the additional cost or the added maintenance of marble may have you feeling it's not the best choice for you and your family.
So, if you are looking for an easy-maintenance and budget-friendly alternative that's as sophisticated as natural marble, look no further than quartz countertops.
In fact, MSI has recently added five new quartz designs to their already popular quartz collection. With one of these marble-look counters, you'll be able to get the high-end style you want with the durability you need.
Calacatta Classique Quartz
With its big, bold veining, Calacatta Classique Quartz is the perfect choice for a large kitchen island with a waterfall edge. This maintenance-free quartz looks like upscale marble with its clean white background and striking gray veins.
In this design, the quartz countertop beautifully contrasts with the dark cabinets and brings in a bit of pattern to this sleek, contemporary kitchen.
Calacatta Verona Quartz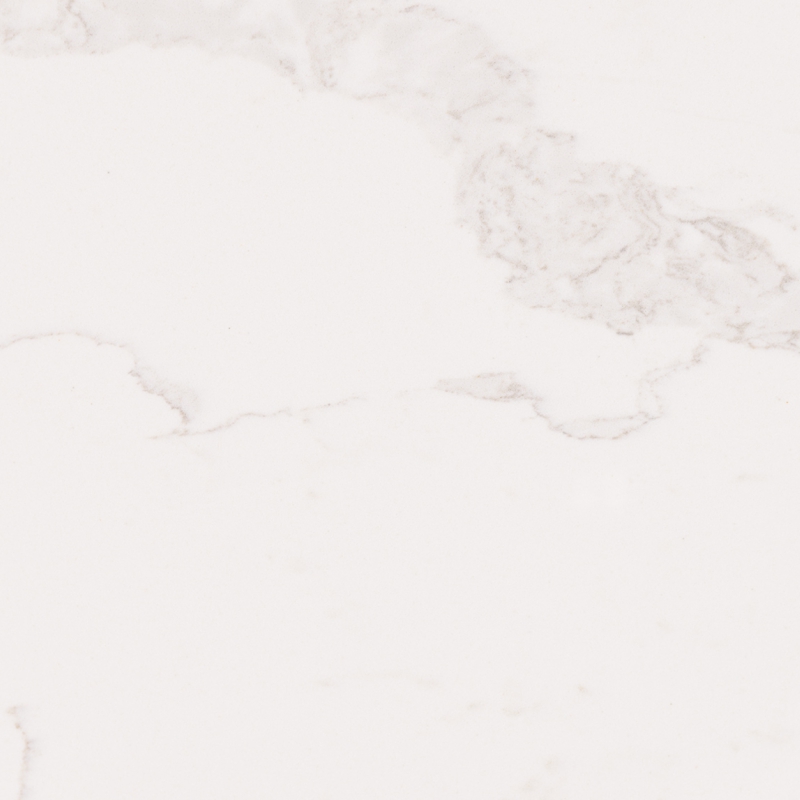 Featured: Calacatta Classique Quartz
If you like Calacatta Classique Quartz but want a slightly softer palette, then take a closer look at Calacatta Verona. This stunning quartz also offers large veining throughout, but in more subtle taupe tones against a warmer white background.
Even though this material is light in color, busy and active families won't have to worry. Unlike marble or granite, quartz is a resilient surface that doesn't need to be sealed and is resistant to stains, so you can easily keep your counters looking white and bright for years to come.
Statuary Classique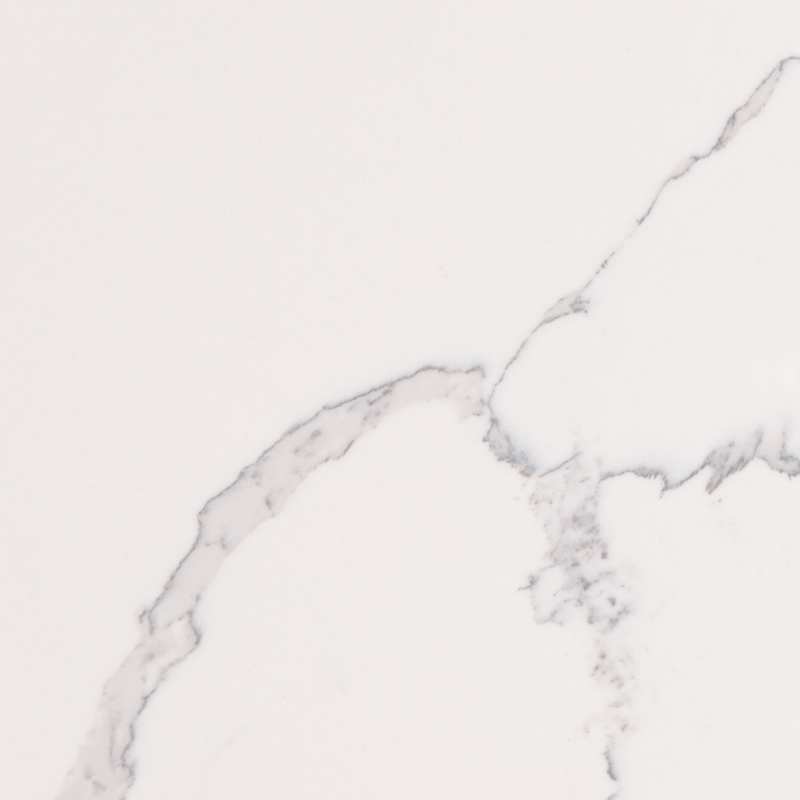 Featured: Statuary Classique Quartz
Another option that mimics the classic, timeless beauty of marble is Statuary Classique Quartz. This gorgeous quartz includes a number of dark and light gray veining throughout the slab. Because it's a man-made product, you'll end up with the exact pattern shown, unlike with the unpredictable, unique nature of natural stone.
Marbella White Quartz
While from far away it may look like a solid white countertop, Marbella White Quartz actually includes a variety of tonal veins and soft specks for a subtle effect. It can be installed in both traditional and contemporary spaces. This white quartz work well with materials like these fabulous wood-toned cabinets and mixed metals, but can also help brighten a room by reflecting natural light.
Pelican White
Featuring soft white tones in a swirling fashion, Pelican White Quartz isn't your typical alternative to marble countertops. Instead of large veining, this quartz displays an elegant pattern that's ideal for a number of design styles. The quartz countertop colors play nicely with the stainless steel accents. This elegant countertop adds the right amount of interest, but without taking away from other focal points, such as the spectacular views of this lush backyard.
With their quartz collection, MSI is making it easier for homeowners like you to have it all. But no matter what style or color countertop you seek, you can envision what a marble-like quartz or a black granite countertop will look like by utilizing MSI's Virtual Kitchen Designer tool. Test out any combination of countertops, backsplashes, cabinets, and flooring in three kitchens, each in a different style and layout.
Read More About Quartz in Natural Stone and Marble Looks:
Beautiful Marble Look Quartz Countertops
Is Quartz More Expensive Than Marble?
Marble Inspired Quartz Countertops
Are Quartz Countertops Really More Expensive Than Marble?
Best Marble Slab Alternatives in Quartz Countertops
Thinking About Marble Consider a Quartz Countertop First
Quartz Countertops That Look Like Marble
Marble Look Quartz Dominates Home Remodels Here's Why