Top 5 Reasons to Choose Porcelain Tile for your Bathroom
August 08, 2016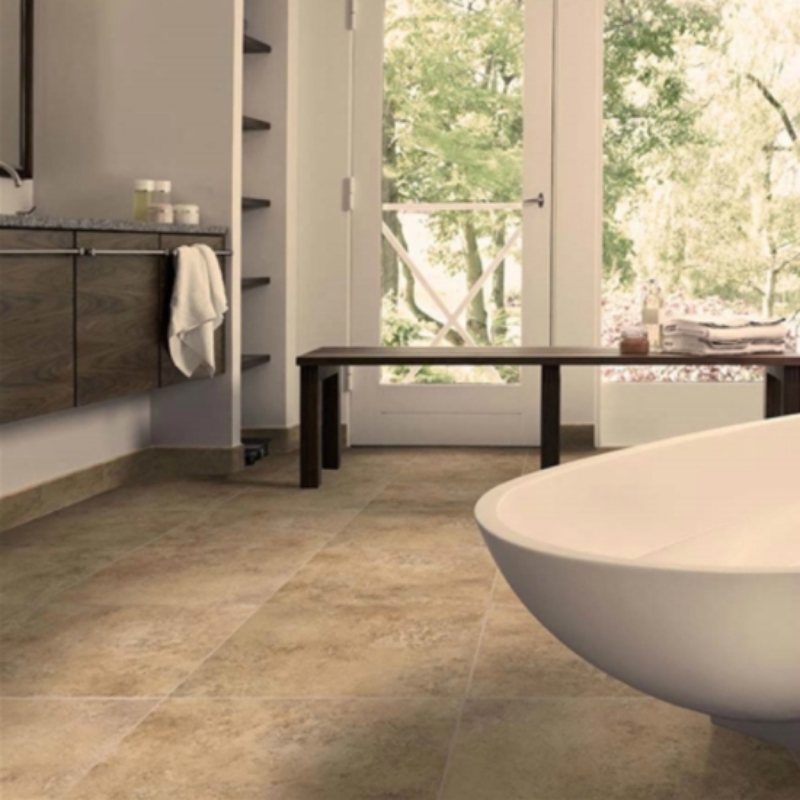 Porcelain tile is exquisite yet tough, making it the perfect flooring for bathrooms, with all their water drips and makeup spills. It can stand up to heavy foot traffic and keep its color virtually forever. Besides all that, porcelain tile complements any bathroom design, from classic to contemporary, because it can mimic marble, wood, leather, brick, or even animal prints. Not yet convinced that porcelain is perfect for your bathroom? Here are five more reasons to choose porcelain for your next bathroom upgrade or remodel.
1. Durability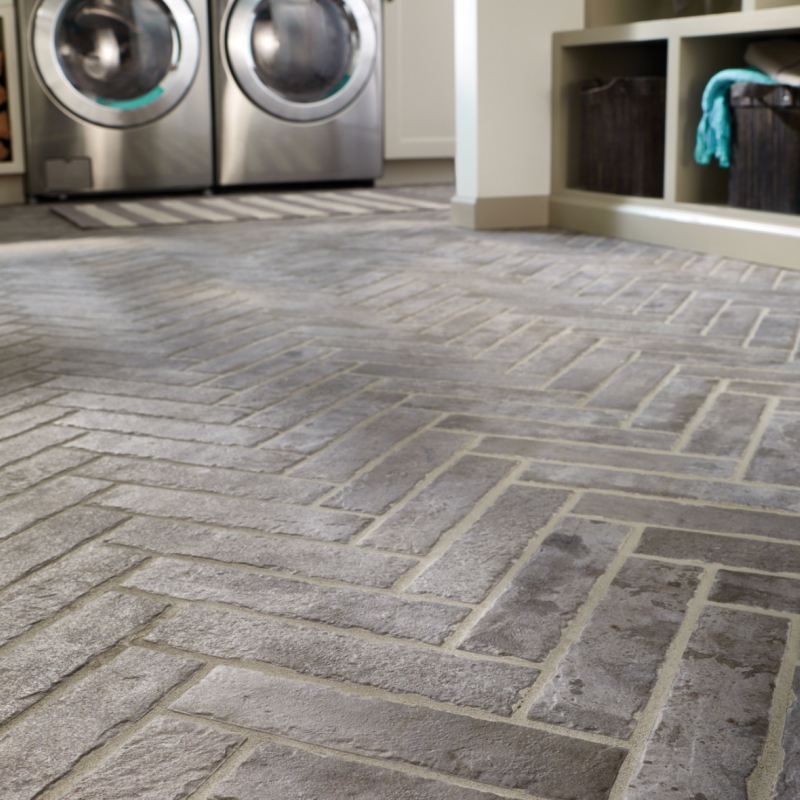 Taupe
Although both porcelain and ceramic tile are made of kiln-fired clay, porcelain is denser because it's cooked longer and at a much higher pressure and temperature, reaching up to 2,600 degrees Fahrenheit. All that time and heat make porcelain a tough customer. The Porcelain Enamel Institute, which grades tile durability from 0 to 5, rates porcelain at 4 to 5, whereas ceramic tile rates 0 to 3. Highly rated tile like Taupe from the Capella collection are perfect candidates for bathroom floors, while lower-rated tiles are better fits for walls or backsplashes. Here's another porcelain plus—chips and scratches practically disappear on through-bodied porcelain, where the color and texture run all the way through the tile.
2. Great in Large Format Design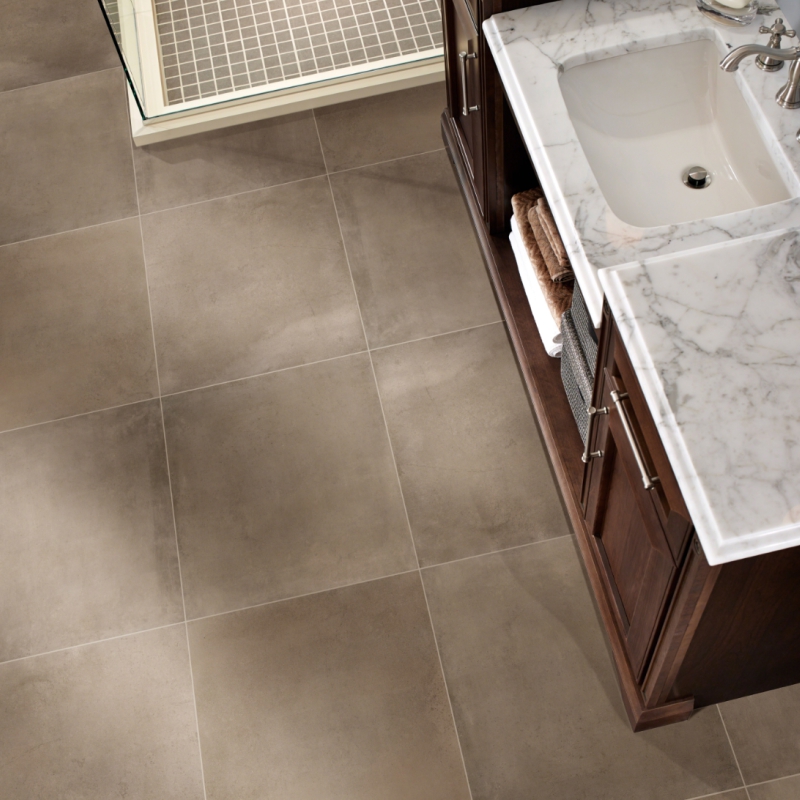 Featured: Silt
Large tiles are popular in bathroom designs because tiles with at least one edge greater than 15 inches create a wide-open look, making small bathrooms appear bigger. Large format design means fewer tiles are required to cover the same space, reducing the number of grout lines that break up the floor and require frequent scrubbing. Take a look at the tight installation of the Silt tiles above.
3. Like Marble but Less Expensive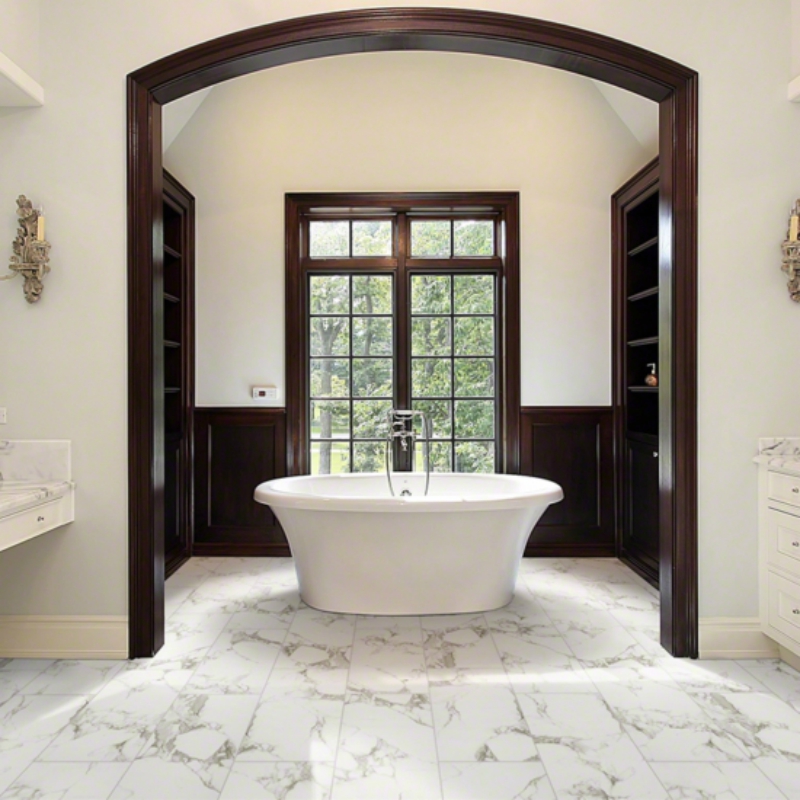 Featured: Statuario
Marble floors are beautiful, classic, and unique—no two squares of stone look exactly alike. However, marble floors are also high-maintenance divas that can cost up to $20 per square foot for materials only. If you're worried about blowing your entire budget on marble, you could choose porcelain tiles glazed to mimic marble, such as Statuario. They're a quarter of the cost and less porous so that they won't discolor.
4. Speaking of Affordable…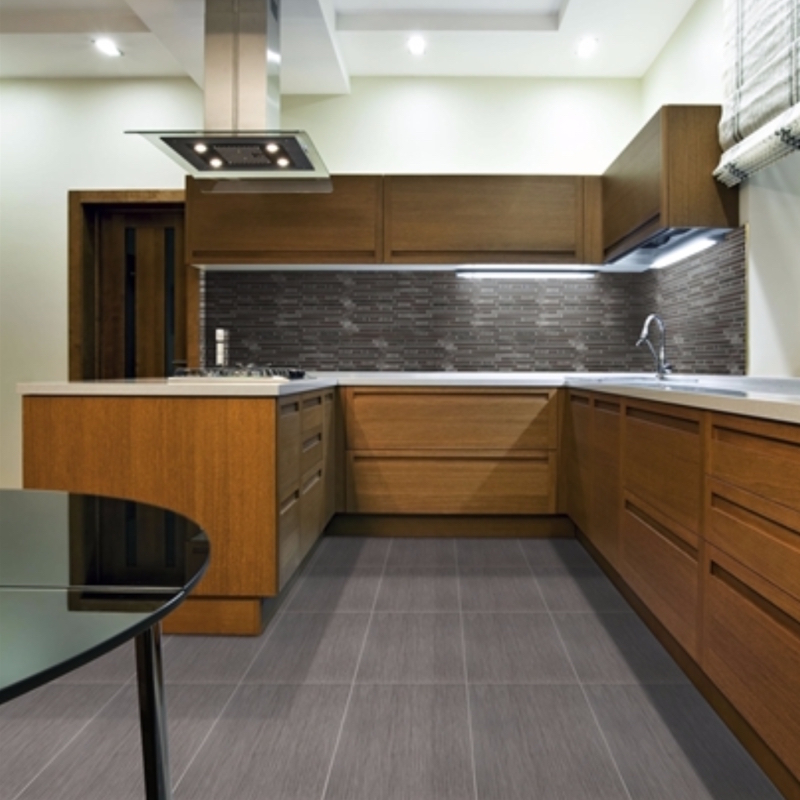 Featured: Graphite
Porcelain tiles like Graphite look just like stone, granite, or marble, but cost far less. At roughly $2-4 per square foot, porcelain falls far below the price point of natural flooring materials, which can top $30 per square foot. However, because porcelain can be a tricky install, it is best left to the professionals, adding $6-10 per square foot to your bottom line.
5. Low-Maintenance Stunner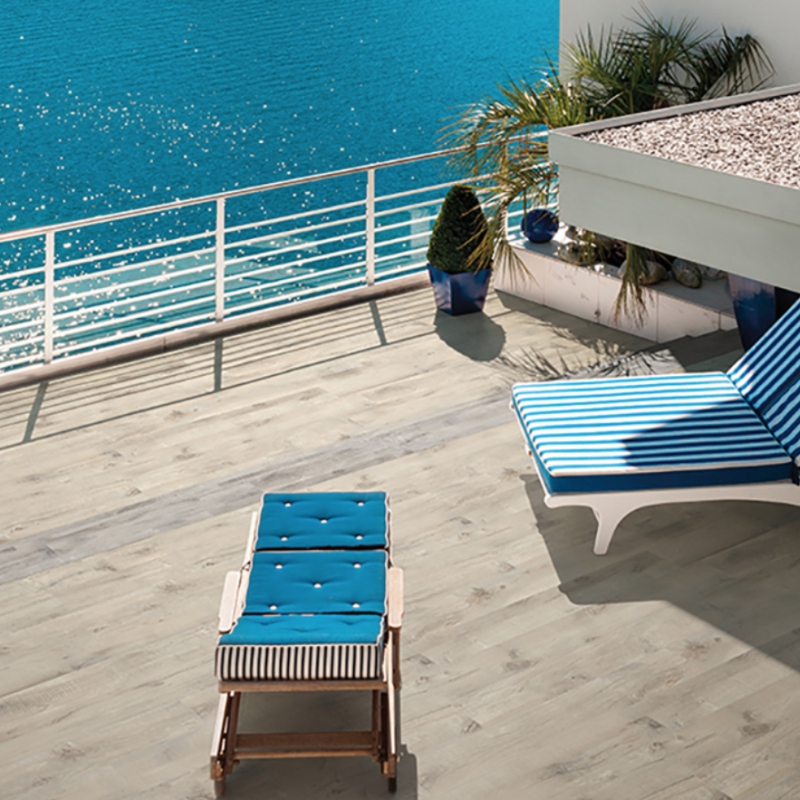 Featured: Stone
Porcelain is easy to maintain, and quality tiles like Stone can look good for a lifetime. Glazed porcelain is so dense that it can resist stains and repel water. Plus you won't have to seal and re-seal it. For the most part, a quick damp mopping will banish everyday dust and the occasional talcum spill. One thing is sure; you won't regret laying porcelain tiles in your bathroom.
Porcelain can pass for more expensive stone tile, is strong and can last for years without high maintenance. And you won't bust your budget on this beautiful yet economical rectified tile flooring.
---