Brick Look With Porcelain Tile
August 05, 2016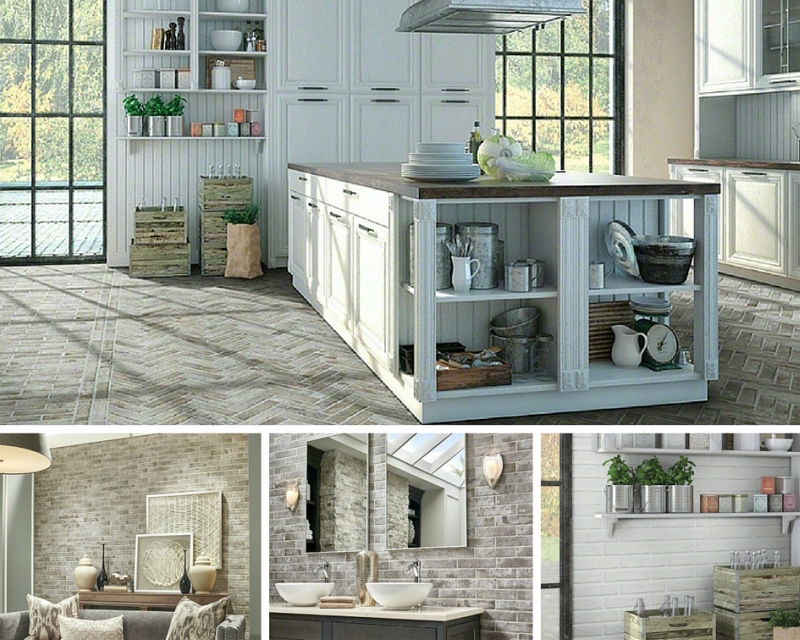 Are you tired of the same old flooring and backsplash tile offerings? Do you want to create a dramatic accent wall, but are feeling uninspired by the typical options in stores and magazines? If that sounds like you, check out a new, unexpected look that compliments both contemporary and traditional interiors—Brick Porcelain Tile.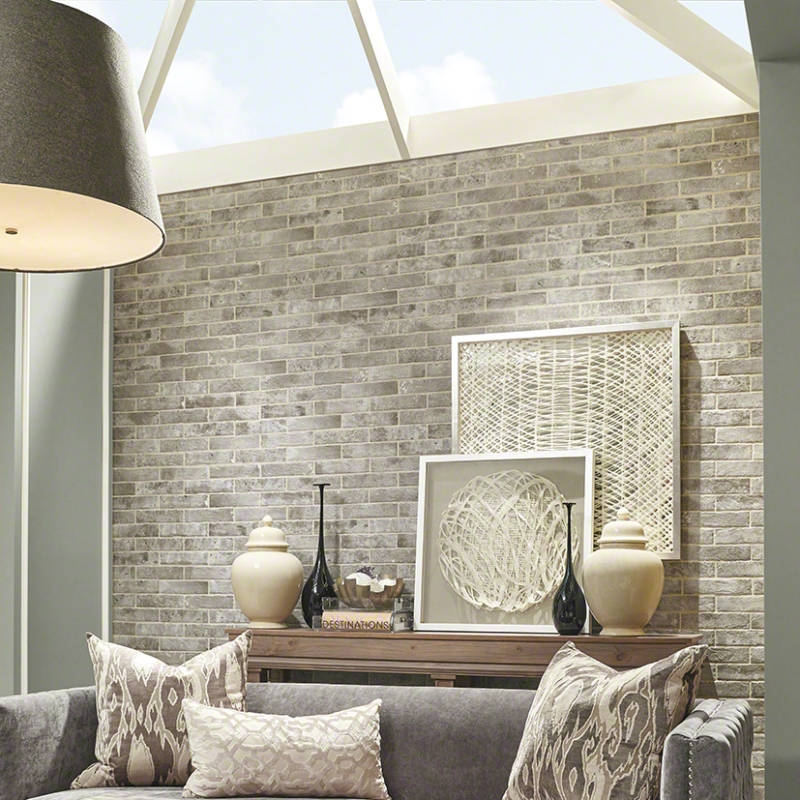 Featured: Taupe Brick Porcelain
Available in a variety of colors and finishes, from warm, weathered taupe, to clean, contemporary white, brick-look Porcelain Tile can take any space from ordinary to extraordinary with one easy install. Designers and homeowners alike are falling in love with the realistic look and texture of Capella Series Brick Tile.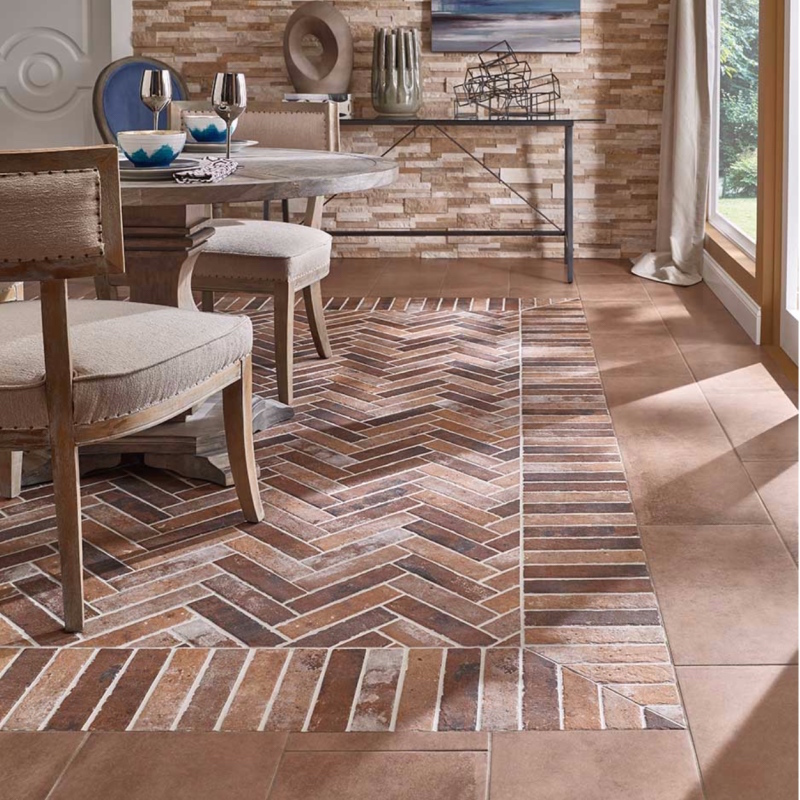 Featured: Red Brick Porcelain
Brick tile offers versatility, not only in look and style, but also in application options. Create a cozy, rustic kitchen design with a Red Brick Porcelain backsplash tile, or add an unexpected element in your modern master suite with a Capella White shower surround composed of non-porous porcelain tile. Imagine your sunroom or breakfast nook decked out with Ivory brick-look floor tile—perfectly textured and designed to look like real aged brick. The creative opportunities are endless with MSI's Capella Series Porcelain Tile.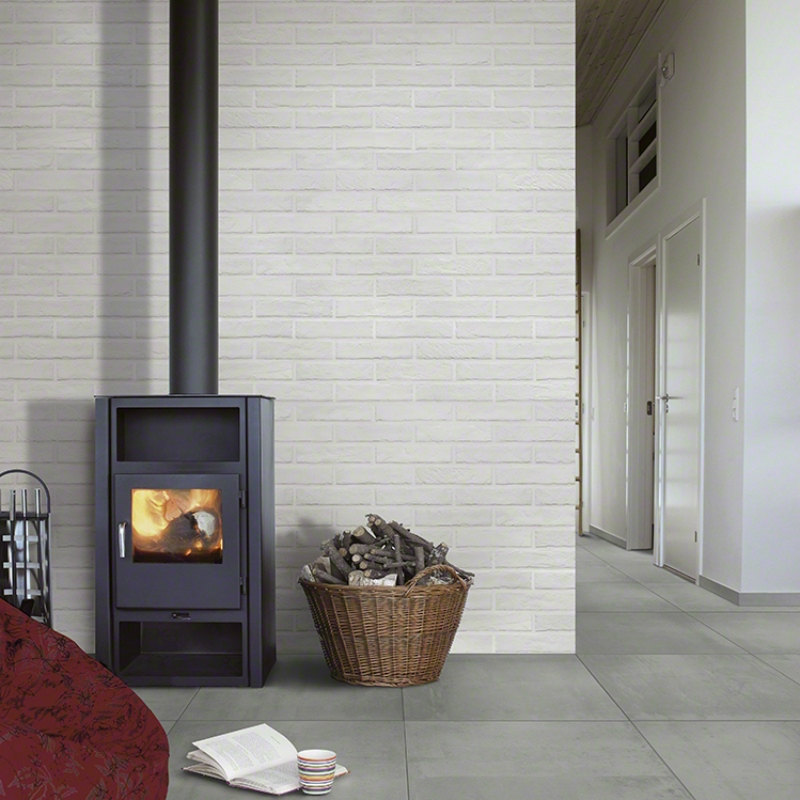 Featured: White Brick Porcelain
With brick porcelain tile you get the rich patina and timeless look of brick, but with the durability and easy-to-clean features of porcelain tile. A perfect solution for heavy-use areas like kitchens, baths, and mudrooms, brick tile is stain, scratch, and germ-resistant. Unlike traditional brick, the crevices on brick porcelain tile are filled, creating a smooth surface and making clean up a breeze. The tile surface mimics the texture of brick but without the roughness, which makes this product the perfect flooring or countertop material.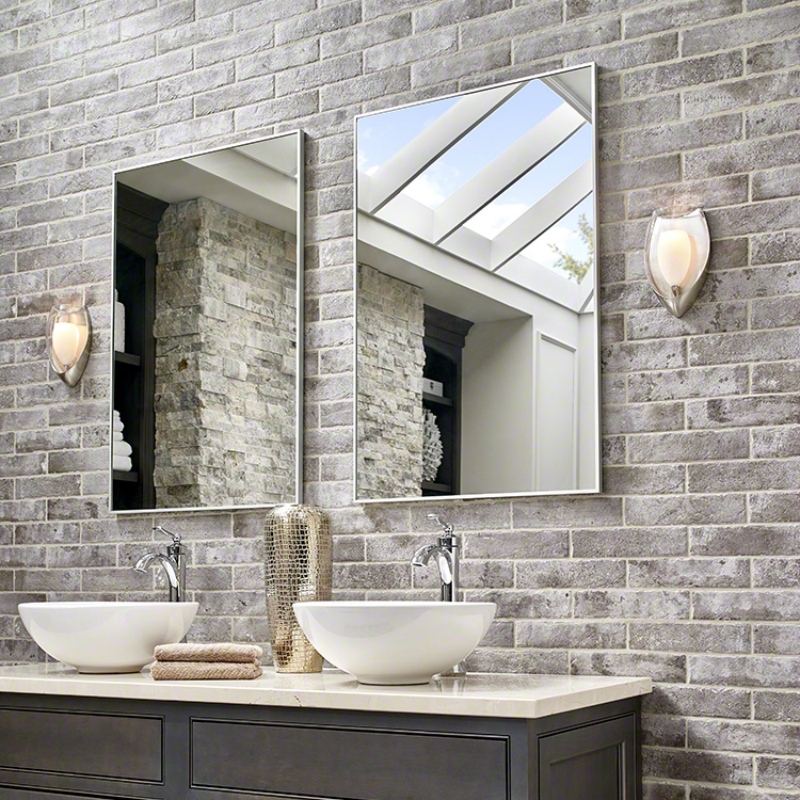 Featured: Taupe Brick Porcelain
If the amazing style options and versatility of porcelain brick tile aren't enough to tempt you, consider that the material is also able to withstand high traffic and everyday wear-and-tear. Porcelain tile is made of fine, dense clay and fired at high temperatures, creating an extremely durable product that is resistant to chipping. Its increased density also makes the tile moisture-resistant and less prone to cracking. Where other finish options can quickly scratch, stain, or fade, porcelain brick tile maintains that beautiful like-new appearance for years to come.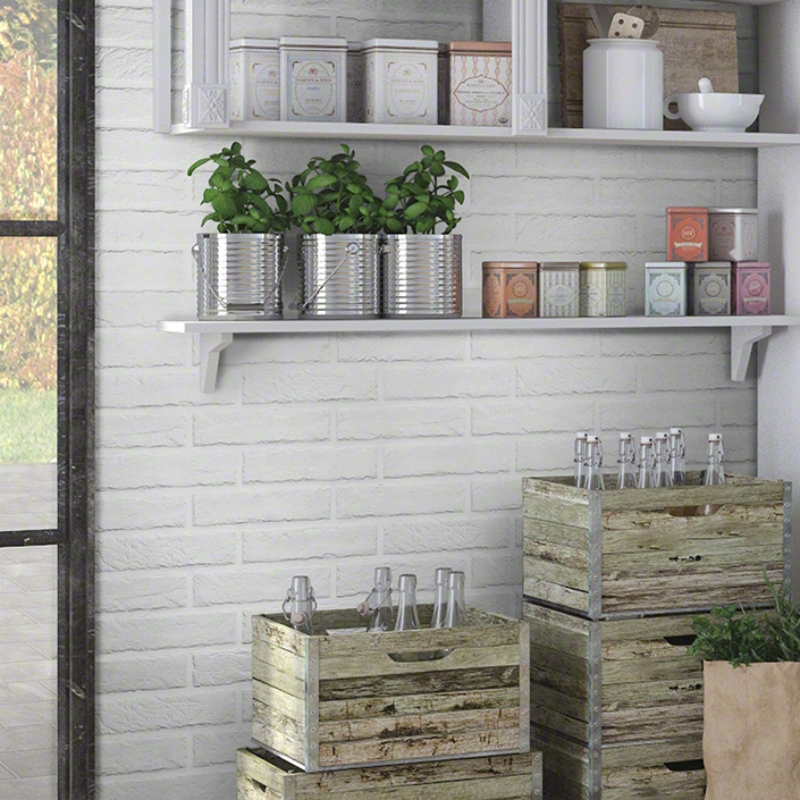 Featured: White Brick Porcelain
Capella Series Porcelain Brick Tile is the ideal choice for almost any surface you can think of. This brick look tile is at home in a mountain lodge or an uptown loft, with its classic design and a range of style options to fit every décor.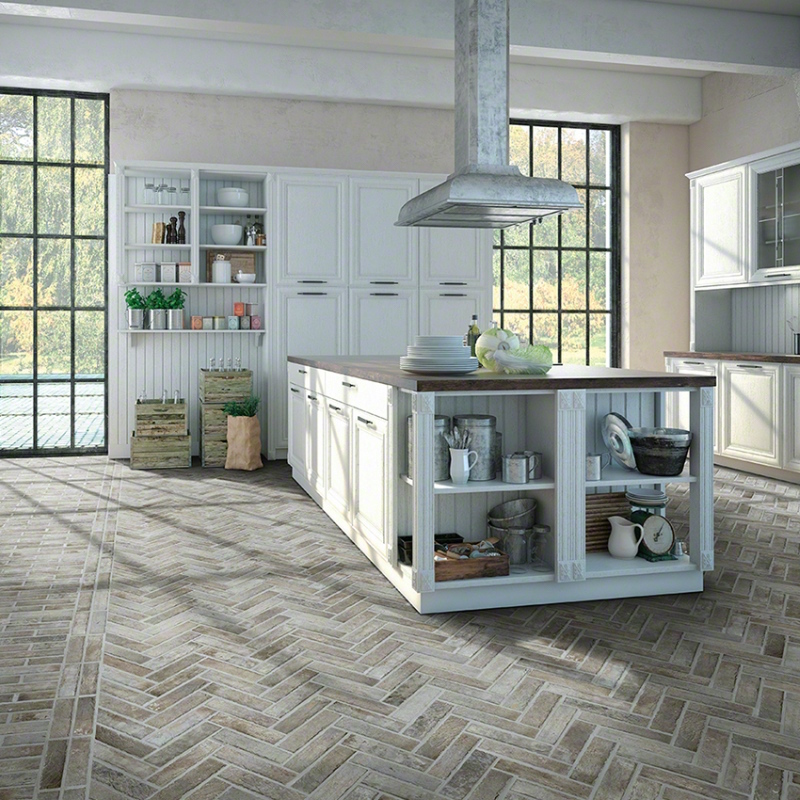 Featured: Taupe Brick Porcelain
Porcelain tile's durability enables it to be used in a variety of applications, indoors or out, from backsplash to back porch. The stain, scratch, and bacteria-resistant properties of this tile are an added benefit, making it an attractive choice for your next project.
READ MORE ABOUT CREATING BRICK LOOK FLOORS OR WALLS with PORCELAIN TILE
4 New Brick-Inspired Porcelain Tile Colors Create Endless Possibilities
Create an Urban Loft Look with Brick Porcelain Tile
Get the Look of Reclaimed Brick with Porcelain Tile
Style Statement: Porcelain Brick Tile
The Brickstone Porcelain Tile Collection: Bring Warmth and Richness to Your Space