Luxury Vinyl Tile: Love At First Sight
March 12, 2020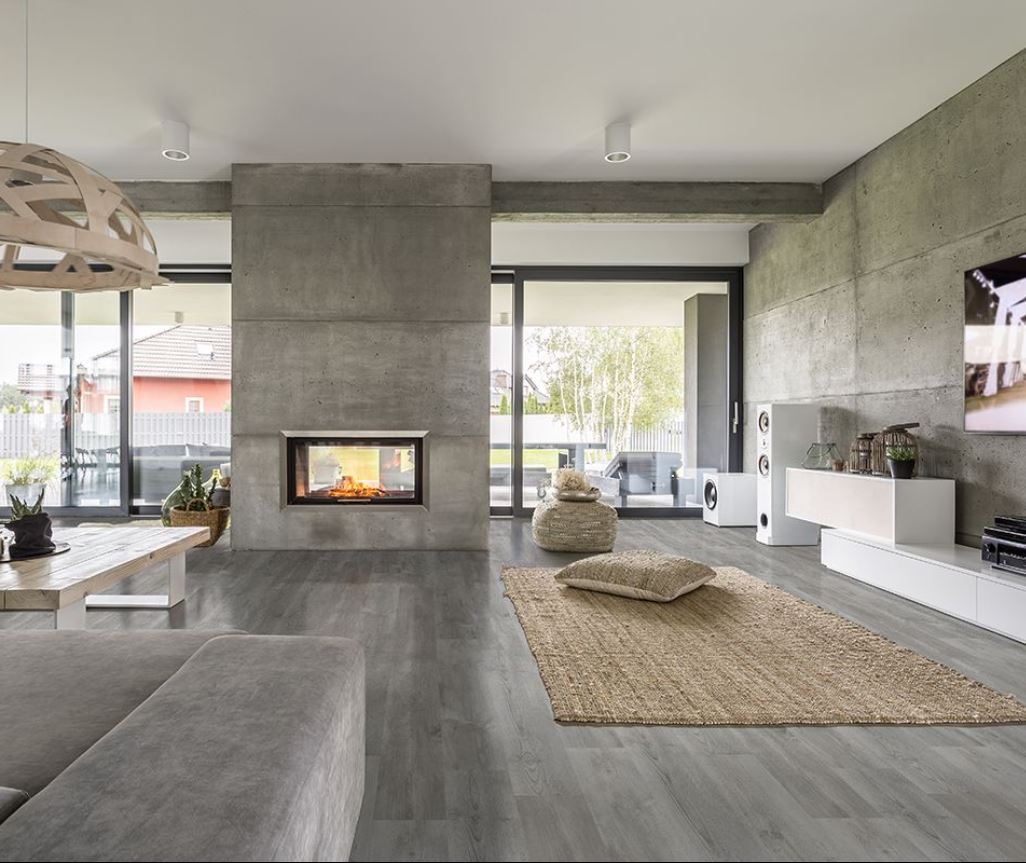 While curb appeal might draw you into a home's driveway, there are a few interior elements that could make or break the home you love. One of the most important ones? Flooring.
Today's modern homeowners don't want to sacrifice form for function. They want floors that look great and turn heads while also pulling double-duty as rugged, waterproof, virtually indestructible superheroes.
Does this sound like too much to ask? It isn't with luxury vinyl tile (LVT).
Whether you are undergoing a new build, updating a few rooms or tackling a whole-home renovation, these do-it-all planks are second to none. Today, we're sharing why LVT is our go-to choice for versatile, beautiful flooring that is as trendy as it is tough.
Ready to fall in love? Read on.
100% Waterproof Flooring That Delivers
From sippy cups to your pet's water bowls, all floors see their fair share of spills. Even if you don't have any four-legged furballs or toddler tornadoes running around, there's never a guarantee that yours will stay completely dry all of the time.
Between cooking, watering plants, taking a shower, and washing clothes, there are opportunities to create wet messes every day. When they happen, they can quickly make traditional hardwoods lose their initial appeal. Over time, as the liquid sinks between and under the planks, they'll begin to create a symphony of creaks and squeaks.
This is where luxury vinyl tile benefits truly shine! These planks are 100% waterproof. This means they're able to withstand the dampest wet zones in a home or light commercial area with ease. What will you do with all the spare time you used to spend fretting over bathtub splashes and laundry room splatters?
Rugged Durability You Can Depend On
Over the years, it's easy to wear and tear almost every type of flooring down in some way. Between scratches and stains, dings and dents, it's nearly impossible to install planks that will retain their original beauty for years down the road.
While this might have been true until now, LVT is changing the game.
Backed by industry-best warranties including a Lifetime Limited Residential Warranty, our LVT products are built to outperform both hardwoods and laminate flooring alternatives. Strong enough to take the brunt of any impact while sleek enough to make a home's high-profile areas shine, they fit in perfectly in any room.
The best part? You never have to worry about sealing or polishing them. All of the LVT planks we offer feature an innovative CrystaLux Wearlayer on top. It's this top coat that keeps each piece looking sharp no matter how many stressors you throw at it. They're the low-maintenance option that today's busy family is searching for.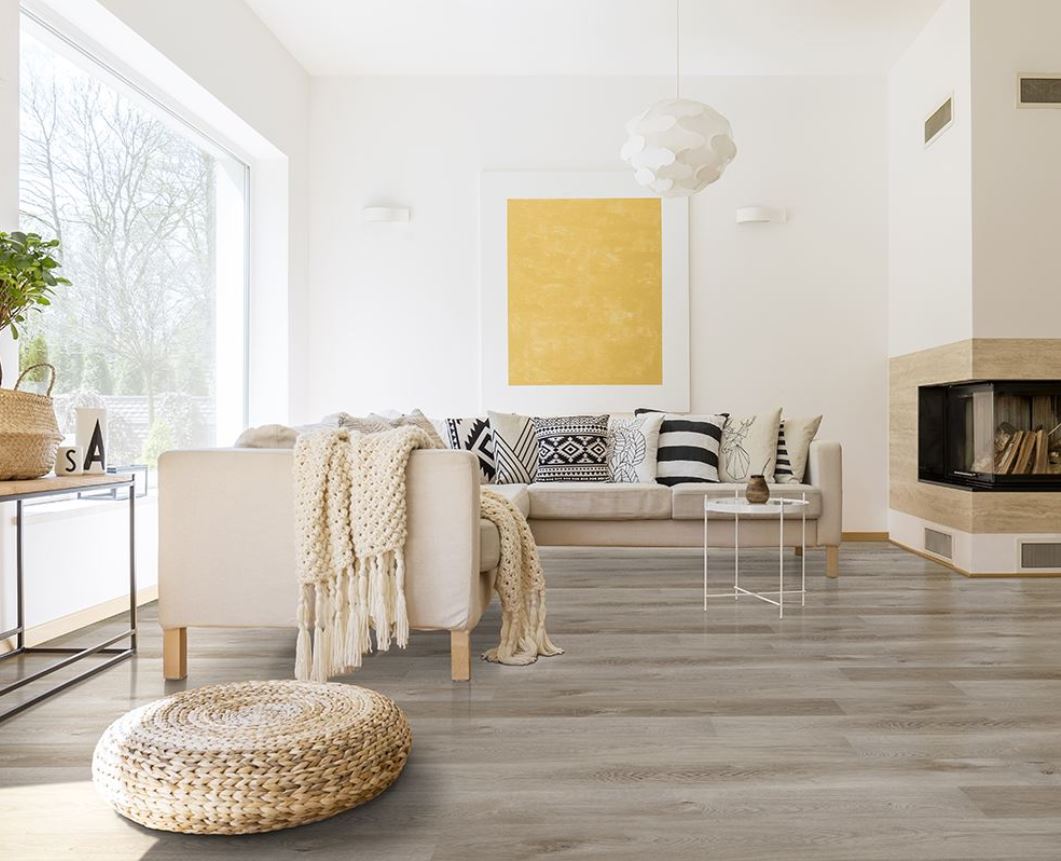 Trendy and Timeless Wood Tones
Does the thought of installing tile in the living room make your head spin? If so, you're still conjuring up images of outdated versions that were slick, cold, and honestly uninspiring.
Enter, LVT.
Luxury vinyl planks are designed to mimic real wood tones, giving you the look of authentic hardwoods without an ounce of the stress or the upkeep. For homeowners who are especially attached to the bevel finish that accompanies the real deal, you can direct them toward the Enhanced Bevel Finish on our XL Cyrus and Andover Collections.
Love the look of time-worn, extra-large wooden planks that are all the rage thanks to today's modern farmhouse trend? Whether you are restoring a true antique home or simply want to emulate that rustic charm, we offer oversized, 9"x60" planks that are wider and longer than the standard 7"x48" planks.
Worry-Free Installation
When it comes to vinyl flooring installation, all of our versatile LVT products are easy to install and offer a wide range of benefits. Homeowners and designers alike can choose from the following option made to suit every need: Dryback and Rigid Core.
DryBack is a flexible vinyl flooring that glues down easily with special vinyl tile adhesive and performs like a champion.
Rigid Core is a next-generation, 100% waterproof option that features an easy-install locking system. The planks' pre-attached IXPE underlayment ensures that the floor is as quiet as possible, making it an excellent choice for high-traffic areas, including the living room and upstairs bonus rooms.
All of our LVT planks are designed to make installation as quick and easy as possible. They can be added anywhere, even on top of imperfect or uneven subfloors!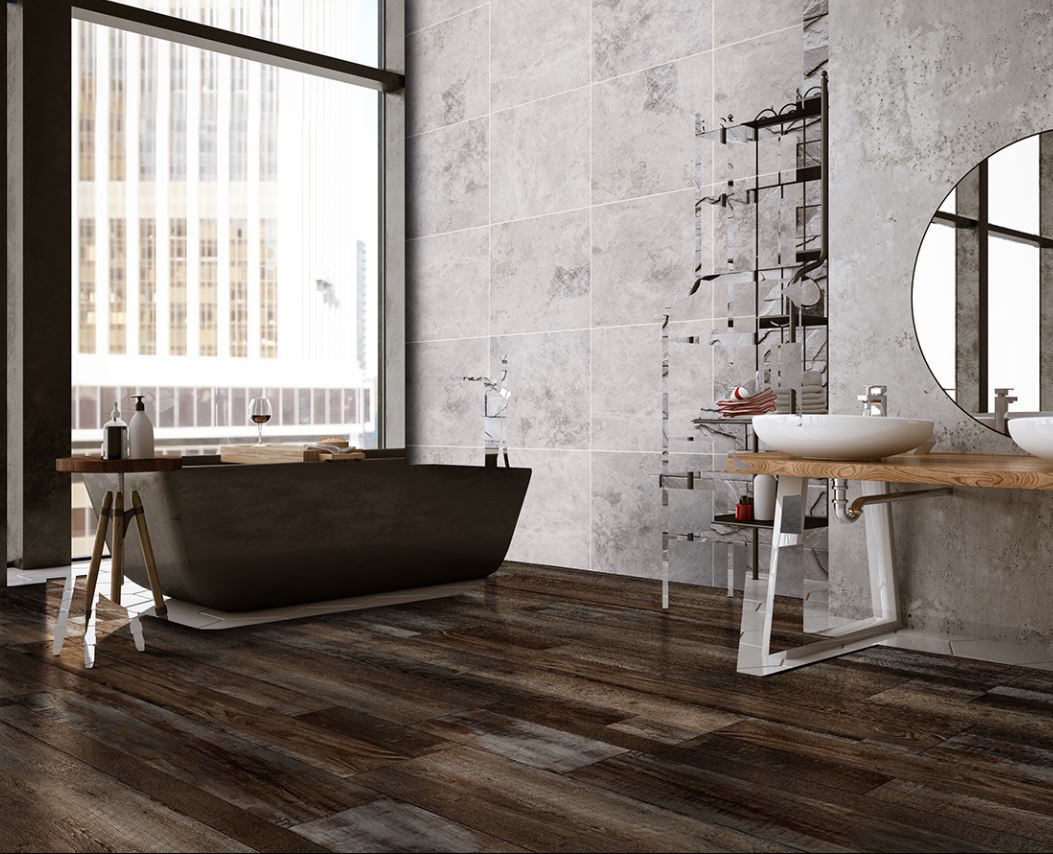 Eco-Friendly Flooring For the Whole Family
Another benefit of LVT flooring? It's eco-friendly!
Research shows that 70% of residential and commercial real estate agents believe that promoting energy-efficient or sustainable materials in a home listing is valuable. Moreover, by 2021, more than 45% of building professionals plan to have at least 60% of their projects certified as green.
This movement is in direct response to a growing homeowner concern over material sustainability and eco-consciousness. To that end, interested clients will appreciate that the LVT flooring we stock is produced in accordance with the highest standards of quality, safety, and environmental concern. The materials are FloorScore and GreenGuard Gold certified, helping clients reduce their carbon footprint, one installation at a time.
The Value and Vision of LVT Flooring
When it comes to flooring, homeowners know what they want, as well as what they don't want.
Beautiful, durable, affordable? Thankfully, there's a type of flooring that checks every box on the list. Luxury vinyl tile is the hard-working, reliable flooring solution that modernists, traditionalists and everyone in between can appreciate.
We're proud to provide some of the most innovative LVT solutions on the market. Browse our selection today and feel free to contact us with any questions. Your perfect plank awaits!