5 Kitchens That Prove Granite Countertops Are Still King!
May 14, 2020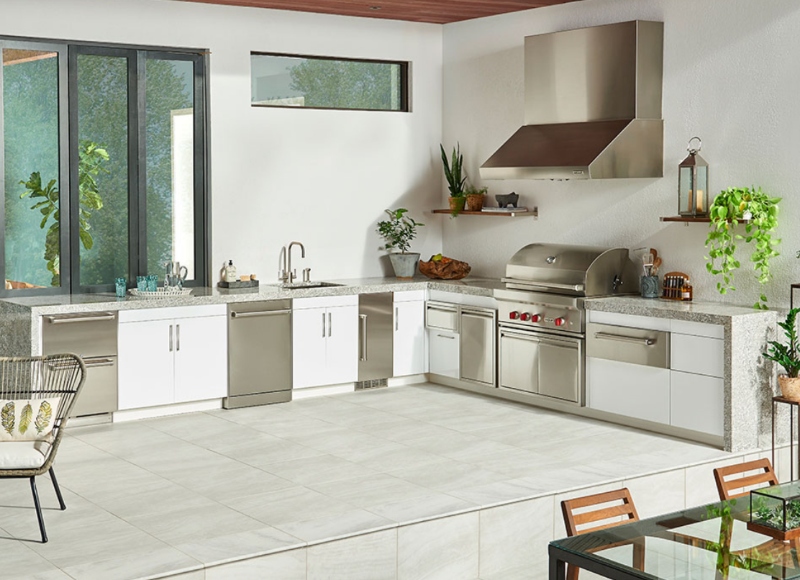 Since the start of their widespread adoption in the early 1980s, granite countertops have been the gold standard in American kitchens. Sixty-four percent of newly built homes feature granite countertops, and they remain one of the most coveted upgrades in kitchen renovation projects nation-wide.
Despite perpetual rumors that granite may be on the verge of falling out of style, no other material can match its uniqueness, durability, or high-performance luxury. Check out our top five picks that prove homeowners, contractors, and interior designers still can't get enough of granite in their modern kitchen designs.
1. White Granite Glamour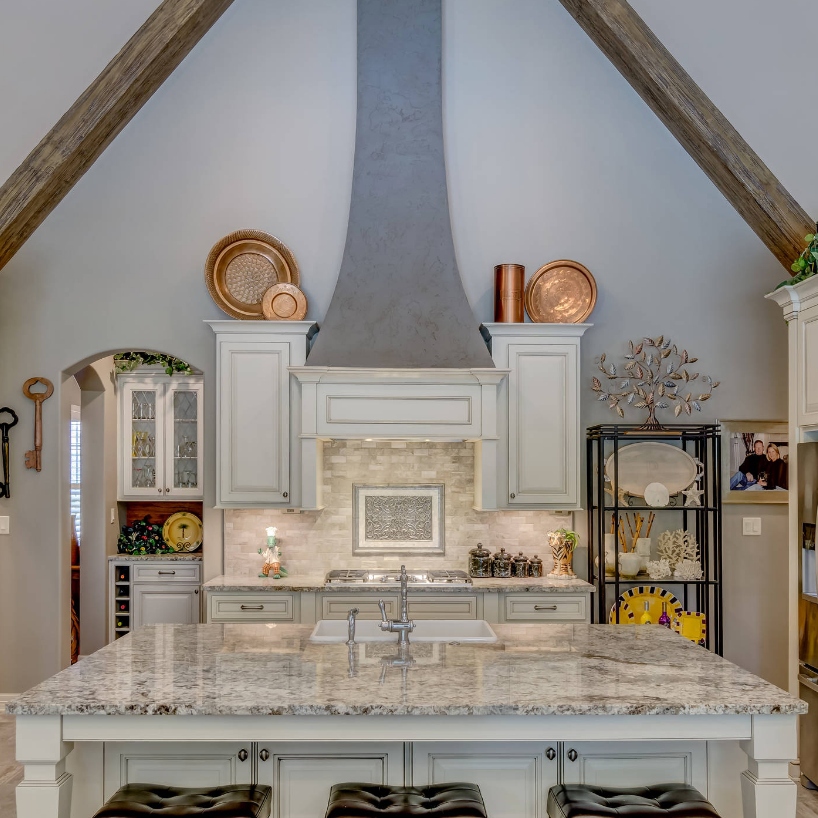 Photo Credit: Houzz
If you want a stand-out kitchen that screams glamour, you can't go wrong with White Valley granite. With its veins of grey, this soft white granite stone brings an unmistakably luxe feel to any room. Functionally, it's ideal for hard-working kitchen islands. As durable as it is beautiful, granite won't scratch or stain, making it the perfect finish for kitchen focal points.
2. European Elegance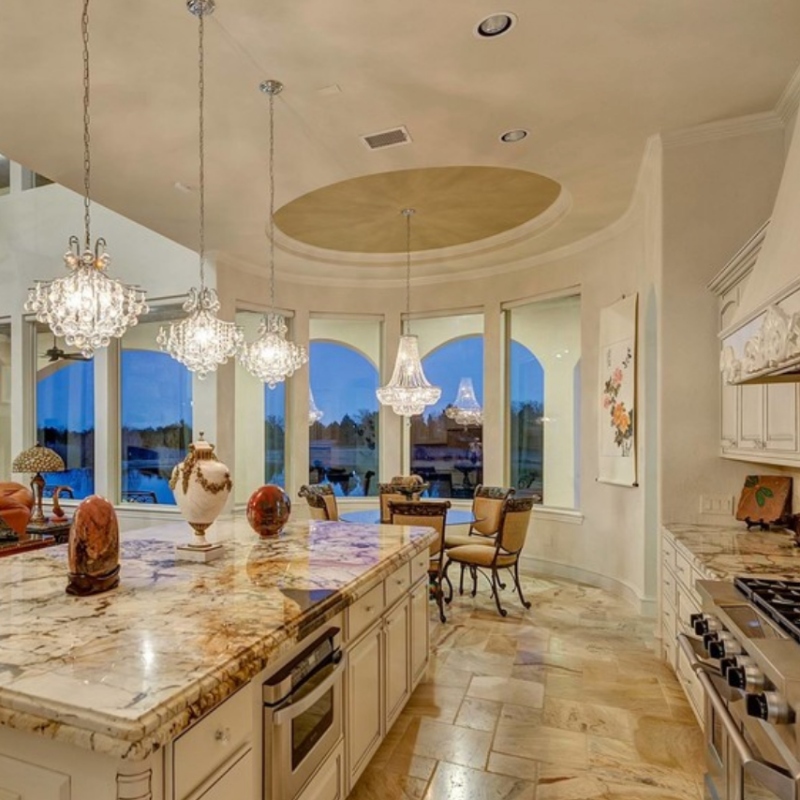 Photo Credit: Houzz
If European elegance makes your heart soar, nothing can compare to the warm richness of Alps White granite. The stone's creamy base and its smattering of flecks in tantalizing shades of Bordeaux, black, and sparkling white pair perfectly with old-world-inspired colors and decor. As a bonus, this lovely countertop is LEED-certified and every bit as sustainable as it is attractive.
3. Bold and Beautiful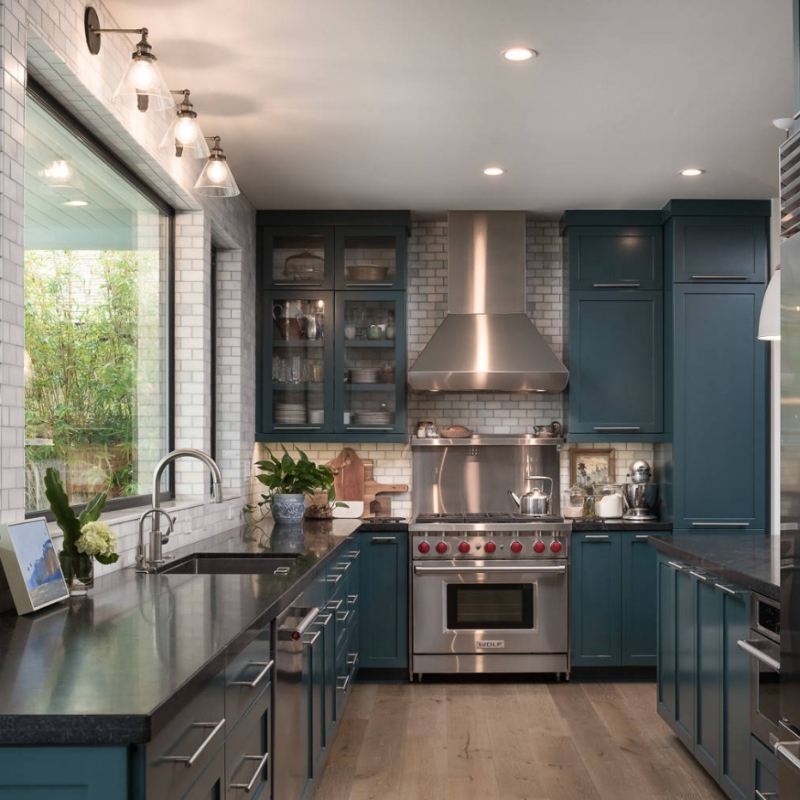 Photo Credit: Houzz
Bold pops of color in the kitchen are one of this year's hottest kitchen trends. But eye-catching cabinets and walls demand stunning countertops to balance them out. These Black Pearl granite countertops do the job and more. The black granite adds visual weight and can be a high-impact way to define the transitions between spaces, such as dark cabinets and bright tile as seen here.
4. Handsome Hybrids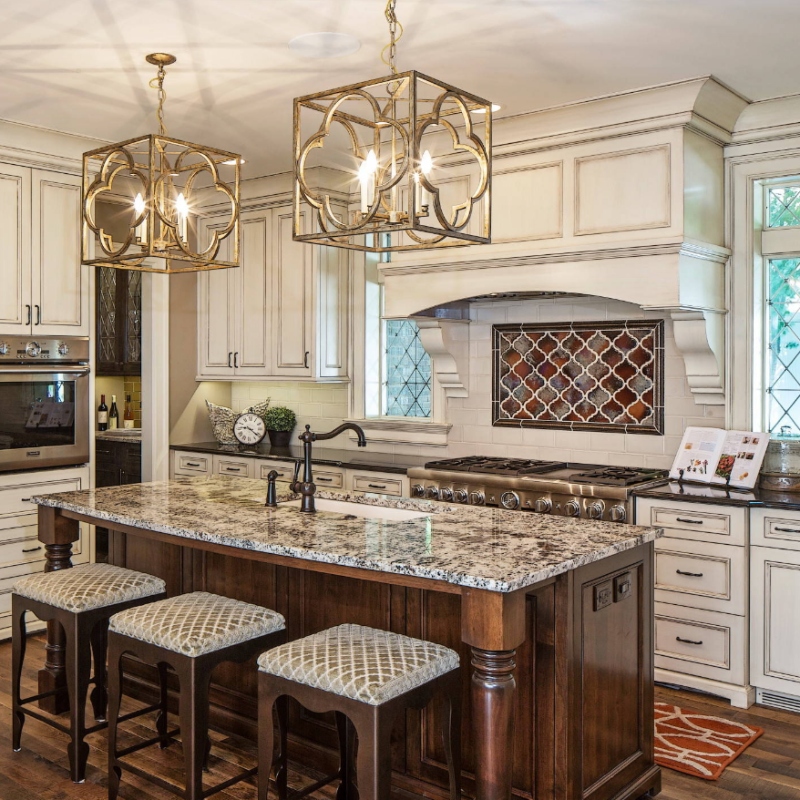 Photo Credit: Houzz
These homeowners paired classically-styled cabinets, windows, and footings with trendy stainless steel appliances and statement light fixtures. Their Bianco Antico granite island countertop anchors the room, picking up the warm tones of the island's base and the room's flooring as well as the decorative tile over the range. Looking at this, is it any surprise that granite countertops add value to your home? We think not.
5. Granite Countertops Go Sleek and Contemporary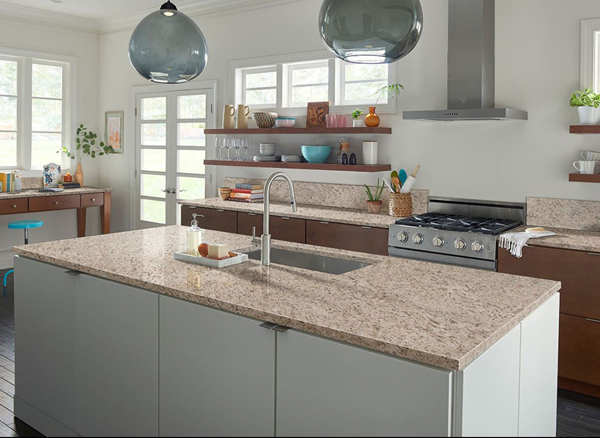 There's plenty of debate on the subject of quartz vs. granite in contemporary kitchens, but we say this Giallo Ornamental granite settles the argument permanently in favor of granite. Sleek and smooth, it adds visual interest without clutter for a clean, flawless finish. If you're inspired by efficient, minimalistic kitchens, you'll love granite's resiliency and ease of maintenance, too!
Choosing Granite for Your Kitchen
Do you love these kitchens as much as we do? Do you wish you could figure out how to incorporate granite into your home? If so, our granite visualizer can help. It's simple. Snap a photo of your kitchen and upload it. We'll show you how any of our amazing granite countertop styles would look in your home with the click of a button!
Have other questions? Click on our instant chat feature in the bottom right of your screen to get personalized help now!
READ MORE ABOUT GRANITE COUNTERTOPS
5 Gorgeous Granite Countertop Kitchen Islands That Wow!
5 Kitchens That Prove Granite Countertops Are Still King!
5 Striking and Dramatic Granite Countertops