Find Your Perfect Granite Countertop With The MSI Kitchen Design Tool
February 21, 2022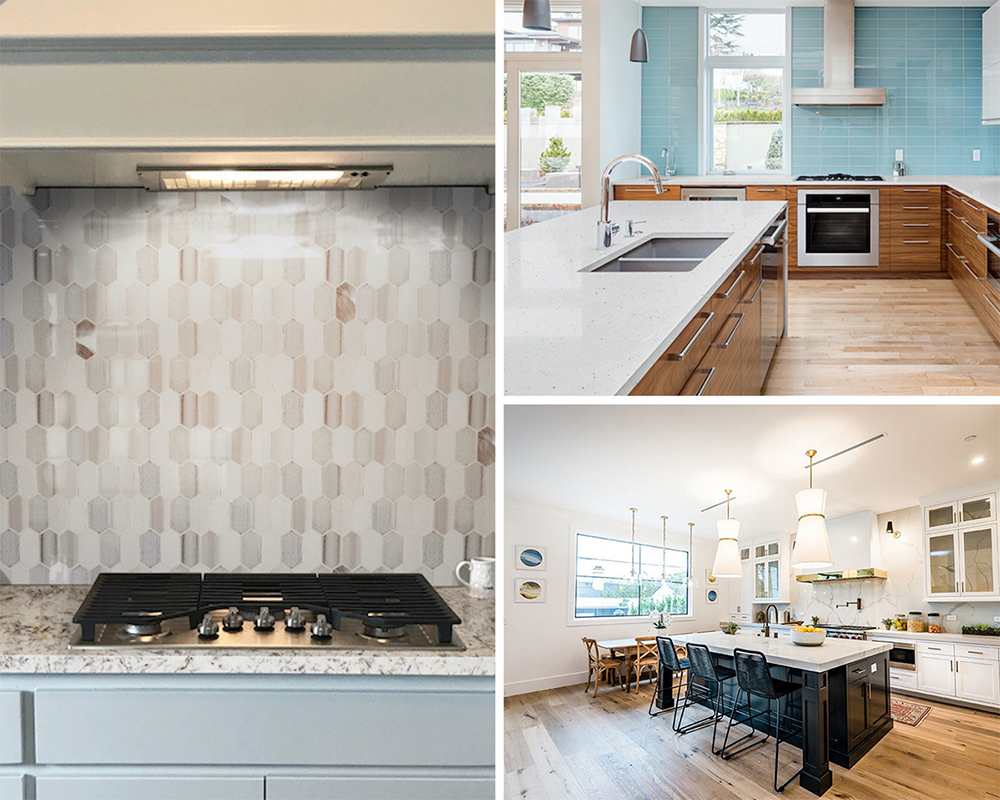 A kitchen remodel is one of the best ways to update your home interior, elevate function and luxury, and see a significant return on investment when you decide to sell.
With that being said, a lot of thought goes into creating an upscale and cohesive kitchen environment. A good place to start is with an eye-catching counter. But even if you know you want a granite countertop you still have to pick a variety and a slab that offers the color and pattern you prefer.
In addition, it has to work with other elements in your design. Picturing it all clearly can seem impossible when you're working with tiny sample pieces. This is where MSI's Kitchen Visualizer comes to the rescue.
This handy tool not only offers several views of a sample kitchen so you can see elements from every angle, but you can also choose from a wide range of materials for the counter, backsplash, cabinetry, and flooring to create a cohesive design.
Whether you want to see whether your preferred colors and patterns create the unified kitchen you're shooting for or you simply want to play around with options to discover what piques your interest, this fun and expansive kitchen design tool paves the way to the perfect kitchen.
What can you expect when you use MSI's Kitchen Visualizer to nail down the ideal granite choice for your home? Find out in our guide below.
Start with the Counter Surface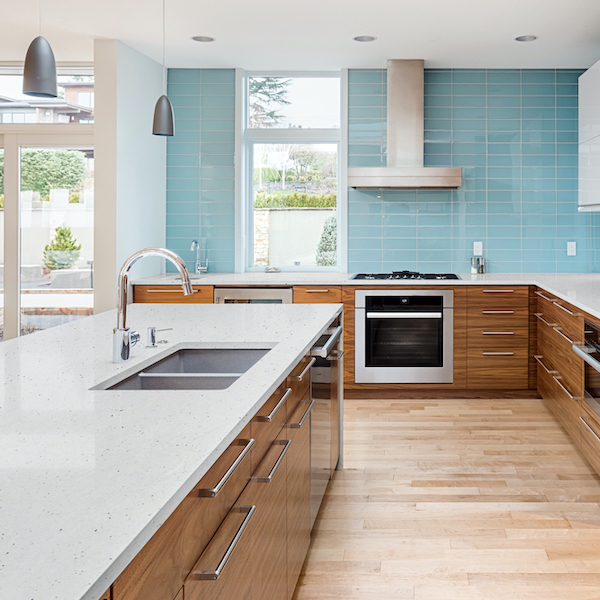 You may already have some ideas for the colors, textures, and materials you want to include in your kitchen remodel. But it's wise to start with countertops for kitchens.
Oftentimes, the counter material will serve as the de facto focal point in this central room of your home. Not only does it rest at the mid-level of the room, but it's where food prep takes place. If you have an island and peninsula seating, it's where family and friends will likely gather to lounge and snack.
Granite tends to have a lot of personality, even if you opt for a neutral color palette. There are many advantages to choosing granite, but one of the biggest draws is the aesthetic appeal of this dramatic stone, which often features intense depth and dimension, as well as striking patterning and movement.
If your natural stone counters are going to serve as the centerpiece of your kitchen, you need to build the rest of the design around them to ensure a cohesive space.
With MSI's kitchen design tool, you can start with something like the trendy Bianco Antico granite, which features shades of gray and taupe with a smattering of high-contrast patterning for incredible dimension. You could also see what warm and colorful Typhoon Bordeaux looks like on an expansive island and perimeter counters.
With plenty of granite options to choose from, you can look for your preferred color family or try them all in turn. Once you've settled on a variety or two (or a few) that you love, it's time to start playing with other materials to round out your design.
Choose a Complementary Backsplash
By the time you're ready to select your backsplash and other elements of kitchen design, the granite vs. quartz debate has long since been decided.
Once you've selected the granite that will form the basis of your new kitchen, it's time to choose the backsplash material that will serve as a transition between countertops and cabinetry.
With MSI's Kitchen Visualizer, you can pick from a range of neutral and colored options in several styles and patterns.
Maybe you love the look of classic subway tile in a vine, chevron, or herringbone pattern. Perhaps you prefer the increased visual interest of interlocking matchstick tiles featuring a metallic sheen. Maybe you're drawn to a basketweave pattern or an arabesque tile. You might want something a bit more complex and sophisticated, like a patterned tile that delivers old-world flair.
With over one hundred options to choose from, you're sure to find the right material, color, and pattern to perfectly complement your favorite granite variety.
See How Cabinetry Can Elevate Your Design
While cabinets take up a lot of space in your kitchen, they're not typically the standout star of the show. With that being said, you don't want them to clash or draw too much attention away from your gorgeous natural stone countertops, either.
Whether you opt for a complementary neutral in shades of white, gray, or black or you prefer a warm wood tone ranging from honey to espresso, the MSI Kitchen Visualizer will help you determine which tone will best support the dominant elements in your space – especially those beautiful granite countertops.
Complete the Look with Flooring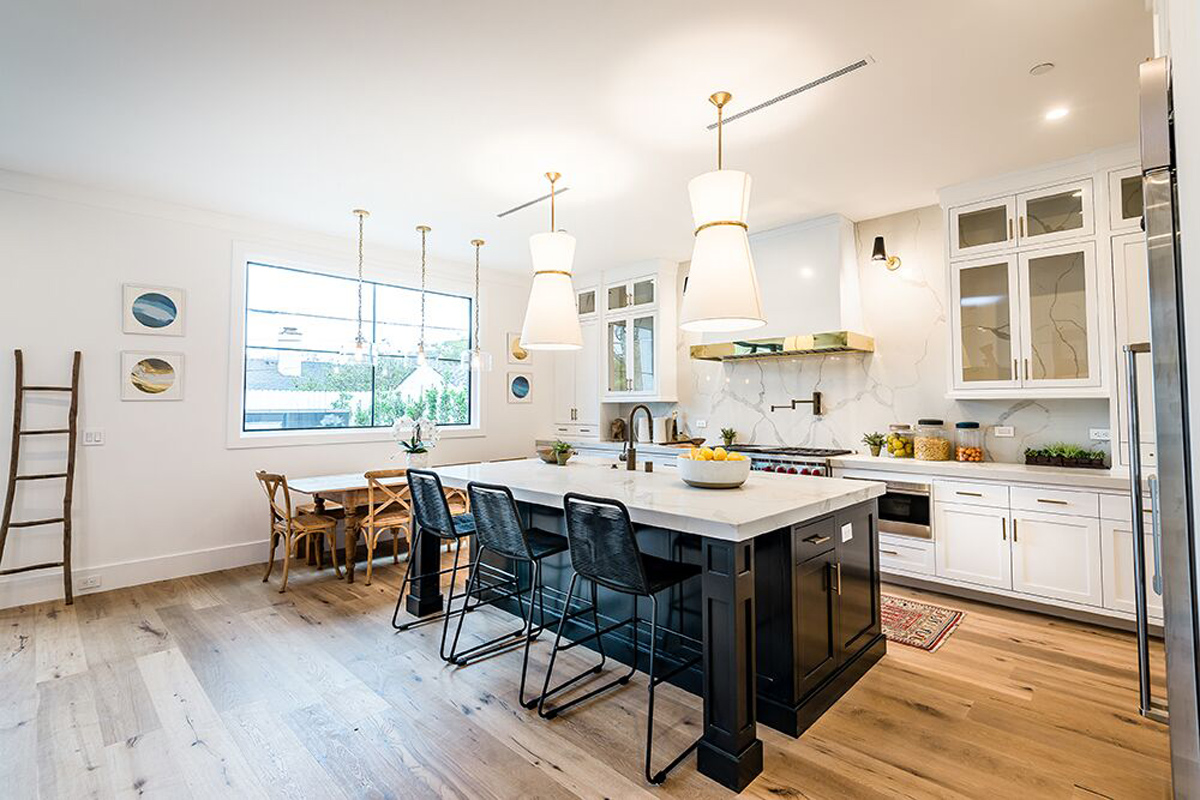 It's time to select the final foundational piece in your kitchen remodel: flooring. While this element isn't directly adjacent to the counter surface, it does impact the overall appearance and ambiance of your space. A stumble here could throw off the whole look and stand out like a sore thumb.
Luckily, there are dozens of suitable options to complete your custom design. Perhaps you want tile that mimics the classic look of marble or travertine. Maybe you prefer a warm wood look or even the contemporary appeal of weathered wood. You might like a patterned tile in classic black and white.
It's easy to mix and match to find the perfect combination. With the MSI Kitchen Visualizer tool, you can create the one-of-a-kind kitchen design that makes your house feel like home.
Why Choose Granite?
Aside from the fact that granite comes in a range of attractive varieties, you'll find that it's among the strongest and most durable natural stone options out there.
When it's properly sealed and maintained, granite is resistant to heat, staining, scratching, etching, chipping, cracking, and other common forms of damage, making it an ideal luxury upgrade for busy modern households.
Once you've spent some time playing with MSI's Kitchen Visualizer Tool, it's time to choose the perfect slab for your renovation project. Find a showroom near you to learn more and explore our vast selection of premium products
LEARN MORE ABOUT GRANITE COUNTERTOPS
Add Sophistication to Your Kitchen with New Gray Granite Countertops
Understanding Granite Countertops and How to Choose the Best One
Visualize Granite Countertops and More with Our Multi-Surface Visualizer Tool
12 Of the Most Popular Granite Countertops For 2022
Learn More About Granite Countertops
Find Your Perfect Granite Countertop With The MSI Kitchen Design Tool
Introducing 4 New Granite Kitchen Countertop Colors
Create The Perfect Outdoor Kitchen With Granite Countertops