Find Your Kitchen Soulmate: Granite Countertops And More!
December 16, 2019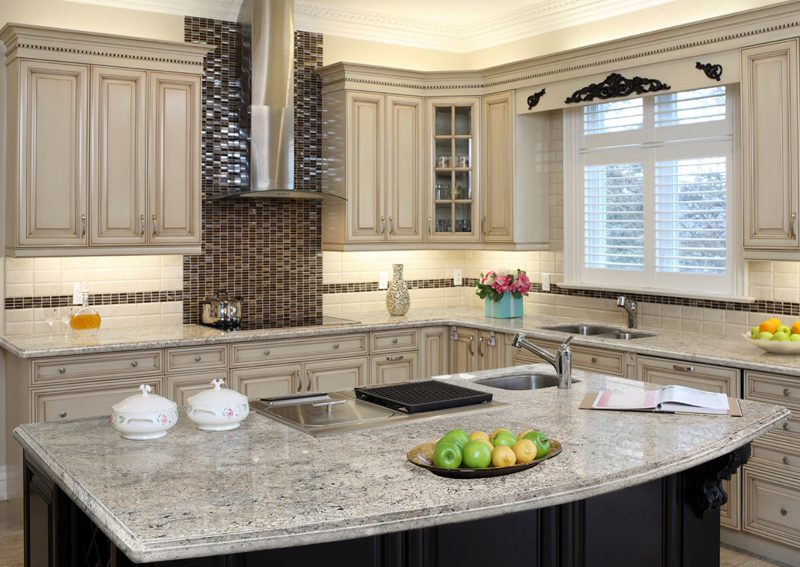 What's better than having the world as your oyster when it comes to selecting the perfect granite countertop? Indeed, the possibilities are endless with all the different patterns, colors and styles available to you thanks to a vast appreciation for natural stone and everything it has to offer your kitchen! With the reliability and durability of granite, you can find the perfect match for your kitchen that's sure to serve a practice purpose and accommodate your personal aesthetic.
When selecting the ideal countertops, you want to remember several important factors. First, you want to ensure this game-changing premium surface matches with your cabinets. This can include similar colors, such as black cabinets correlating with a vibrant black granite or contrasting ones with marbling and veining. Along the same lines, you want to determine whether you want dark or light granite, which can drastically alter the look and feel of your kitchen. For example, did you know lighter granite can make a space seem larger? For those of us with smaller or more condensed urban kitchen spaces, this may be the best pick.
Additionally, choosing the right granite pattern is vital—speckled, marbled or solid. And finally, you want to come to a realization of whether you want a tile or slab granite premium surface. Determining what types of countertop edges you want is an important factor, as you want to leave no stone unturned—literally! At the end of the day, you can always make use of our granite visualizer to help discover which style and color will match your home. This tool saves you many visits to a brick and mortar store trying to determine correct patterns by doing so at the convenience of your computer screen!
Let's dive into some popular granite styles to get those wheels of granite countertop inspiration turning, shall we?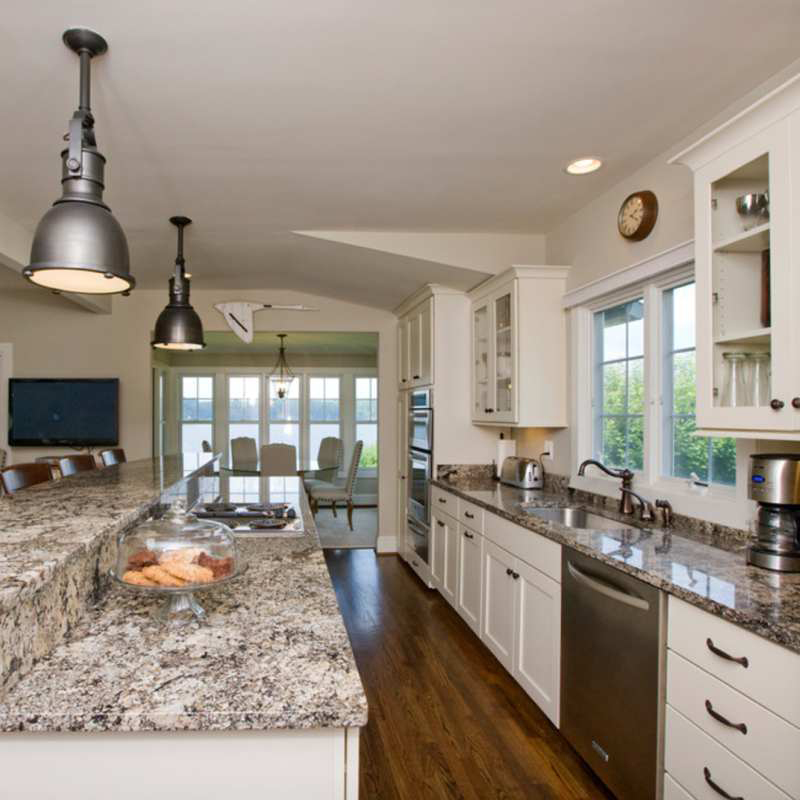 Antico Cream
(Photo Credit: Houzz)
Antico Cream Granite is a fantastic selection if you're seeking warm white backgrounds with elegant brown flecks for true elegance and style.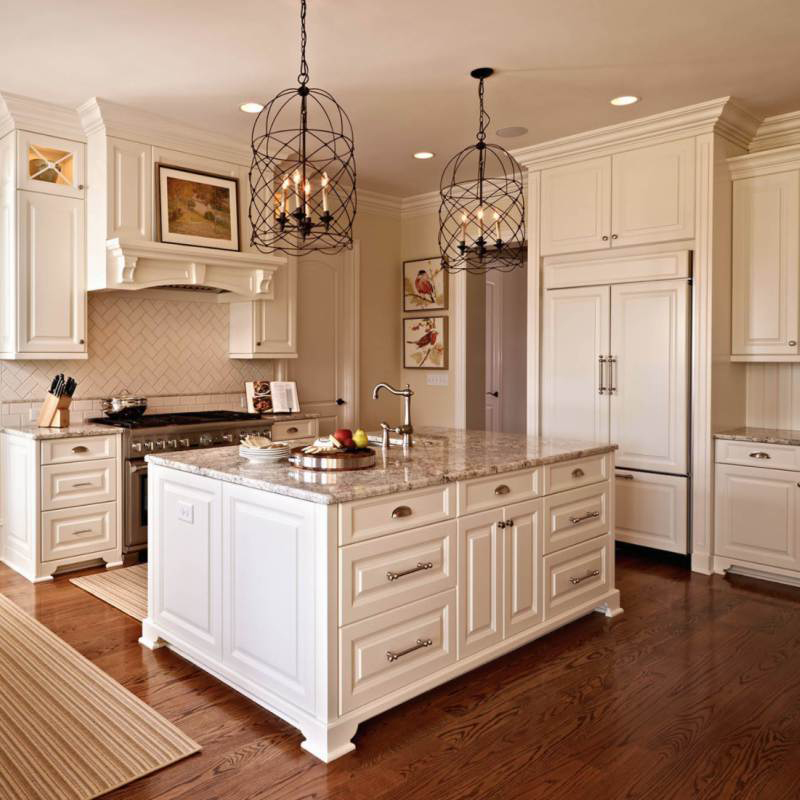 Avalon White
(Photo Credit: Houzz)
Avalon White Granite is another top pick, consisting of inviting cream tones with dark gray and black veins. How well does pair with white cabinets and rich hardwood floors? Stunning to look at and even more fun to wake up to every morning!
Let's talk about a gorgeous granite countertop originally from Brazil, shall we? Azurite Granite incorporates blues and creams with darker veining in a way like no other. Compatible with a variety of designs and color schemes, it's hard not to imagine Azurite Granite in your kitchen.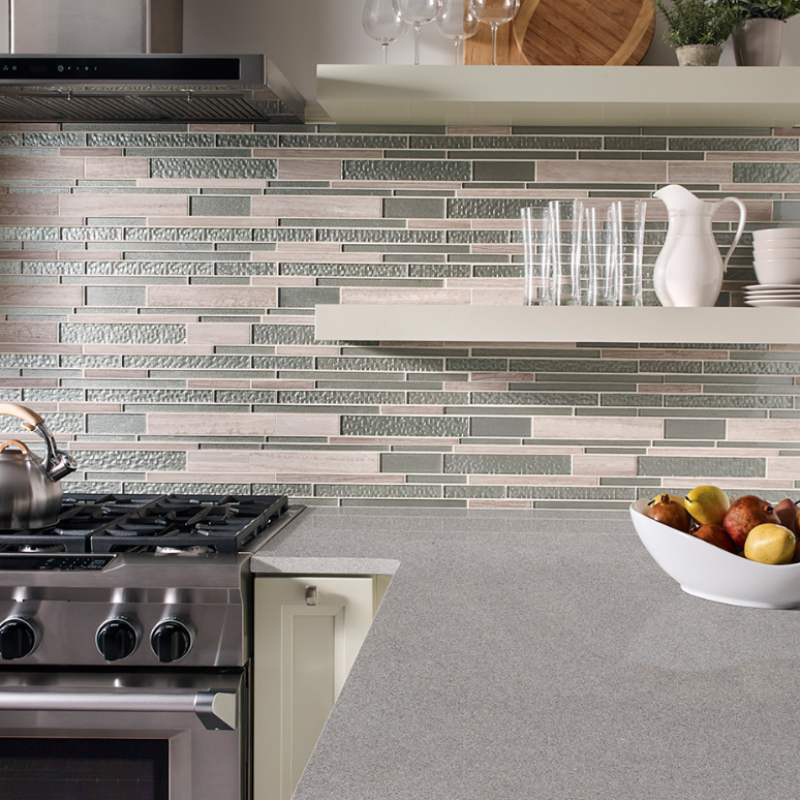 Silverstre Gray
Are you out for a granite countertop with a that's gray with hints of sparkle? Then Silverstre Gray Granite is your top pick, as it evokes a calm, collected and intrinsically serene modern style that's captivating as it is versatile.
Overall, finding your granite countertop kitchen soul mate is easy with the plethora of possibilities waiting for you. Keep in mind important parameters when selecting this central part of your home, but also have fun with all the colors and variations you can find. More than likely, the hard part will be narrowing down your choices from so many exciting ones!
Read More about Granite Kitchen Countertops
Granite Waterfall Counters for a Dramatic Kitchen Centerpiece
Countertop Visualizer: Your Dream Kitchen or Bathroom in Real-Time
Maximum Return on Investment: Granite Kitchen Countertops
Golden Granite Countertops for a Warm and Glowing Kitchen
Granite Countertops: The Workhorse of the Kitchen
5 Inspirations: A Granite Countertop for Every Style
5 Black Natural Granite Countertops for an Upscale, Luxury Kitchen
Natural Granite Kitchen Countertops to Extend Up Your Backsplash
Get the Designer Kitchen You Crave With These Granite Countertops
Stop Obsessing! Here's How to Make Sure Your Counters and Cabinets Go
6 Wow(!) Kitchens featuring Granite Countertops
Natural stone countertops add both value and beauty to your home, and with the kitchen at its heart, these gorgeous granite-clad islands are irresistible!
READ MORE ABOUT GRANITE COUNTERTOPS
Easy to Install Prefabricated Granite Countertops
Elegant White Bathrooms Featuring White Granite
Find the Perfect Granite Countertop with Our Material Selector And Inventory Slab Tool
Find the Perfect Granite Slab with Our New Countertop Visualizer