Pro And Cons Of Luxury Vinyl Flooring
November 20, 2020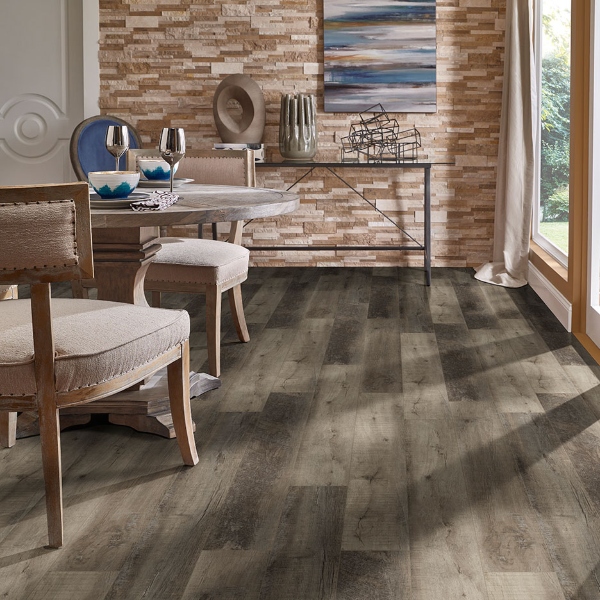 Causing quite a stir in the flooring industry, luxury vinyl flooring continues to intrigue homeowners, property owners, and business owners alike. That's because this highly reputable material offers a wide range of benefits, such as durability, low maintenance, and affordability. Yet, the super sturdy flooring isn't completely indestructible, which is why it comes with its own set of challenges. In this guide, we'll discuss some of the most remarkable pros and cons of luxury vinyl tile that consumers need to know about.
Pro: LVT Is Extremely Durable
Luxury tile and vinyl plank flooring are very durable flooring options for both residential and commercial installations. Many are waterproof, which means they can be installed anywhere, including wet areas like bathrooms, kitchens, laundry rooms, and basements, while others are water resistant. They also resist other things like moisture, mold, mildew, stains, scratches, and scuffs.
To keep it in tip-top shape, consumers can help protect the wear layer by using rugs or mats in high traffic areas, adding protective felt on the bottom of furniture, and placing sliders under heavy items when moving.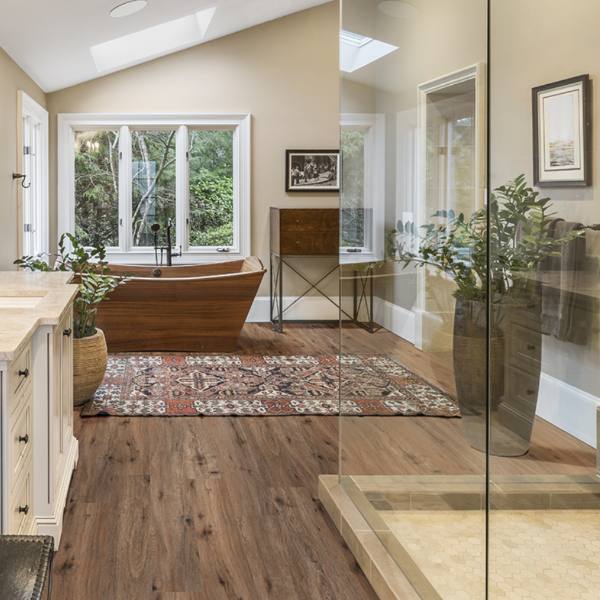 Pro: LVT Is Very Easy to Clean
One of the biggest luxury vinyl tile benefits touted for the material is its low maintenance. Thanks to the protective wear layer and stylish print design, your floors will never need to be waxed, polished, sealed, or stained, unlike natural stone, tile, or even wood. Just a quick damp mop or sweeping with a broom or vacuum – remember to always turn the beater bar off – once a day will catch any dirt or debris.
A deeper clean can be achieved if necessary by using a gallon of hot water mixed with one cup of white vinegar. If you have any all-purpose or commercial cleaners on hand, then check that they're safe to use on LVT. You can always check with your manufacturer for their vinyl flooring care and maintenance recommendations.
Make sure to avoid harsh cleaners and detergents with ammonia, bleach, or abrasive compounds, as these could damage the floor's surface. Also, when mopping up any stains, consider cleaning the entire floor instead of just one area, as those spill-prone spots could show premature wear.
Pro: LVT Is Affordable
Luxury vinyl is considered a steal of a deal when compared to other flooring types, and it does a stellar job at mimicking the same wood and stone looks at a fraction of the price. The average range for LVT is $2 to $5 per square foot, with some costs including installation. In comparison, carpet averages to $3 to $5.50 per square foot, and hardwood floors average to a whopping $8 to $25 per square foot.
Plus, LVT is much cheaper to maintain and keep clean, unlike carpet that harbors dirt, dust, and other disgusting things and will require replacement more often. And, even more money savings can be appreciated if able to install right on top of an existing floor. That way, there's no added cost for ripping up tile, which can be expensive.
Also, if the budget is super tight, sheet vinyl is the most cost-effective option but won't hold up as well. The entire floor will need to be replaced over time as opposed to luxury vinyl planks that can be popped out to replace individually.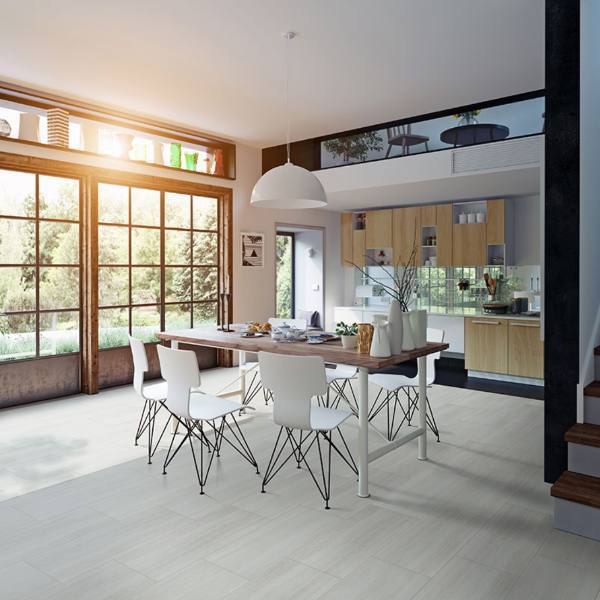 Con: LVT May Dent
While LVT is extremely durable, it isn't totally indestructible. Luxury vinyl flooring can dent and even scratch or scuff, especially from heavy appliances, furniture, or other weighty objects. Just because it's resistant to something doesn't mean it's impervious to it. However, do know that LVT and LVP resist scratches better than real hardwood.
Con: LVT May Fade in Direct Sunlight
Over time, vinyl fades slightly, especially when hit with direct sun exposure. However, luxury vinyl flooring won't fade as much as other cheaper types of vinyl, and it's possible that over a few years span that it won't be noticeable.
But, there are ways to help prevent your floors from fading. Having thick curtains or blinds will help with sunlight but can also make a room feel dark. Installing UV-blocking tint or film on your windows can help block harmful rays while still letting the sun shine through your space.
Another thing to help with fading is to periodically move furniture around. That's because vinyl can fade unevenly from the sun and daily wear wherever there is no furniture. Giving a space a refresh every once in a while will help keep LVT looking great over time.
There are a few reasons to keep extra LVT on hand, but one of them is because you can replace individual faded pieces as needed like in areas around sliding glass doors or large window areas. So make sure to add in extras for this purpose when calculating your excess in case your specific floor becomes out of stock or out of production.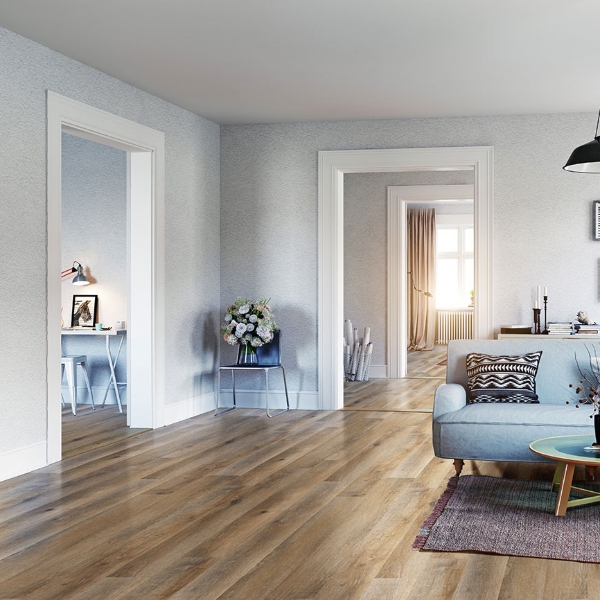 Con: LVT May Be Difficult to Remove
As mentioned before, some luxury vinyl like the floating or click-lock floor tile is easy to replace when you need to pull up a plank or tile, but glue-down LVT is another story. After the adhesive hardens on the subfloor, the glue becomes more challenging to remove. But, that's where a little elbow grease comes in by cutting the vinyl down into 12-inch strips, pulling up the LVT, scraping off the glue, and vacuuming up leftover debris.
Is LVT Right For Your Project?
Luxury vinyl tile not only is beautiful and comfortable to walk on, but it's also a durable, easy-to-clean, affordable option that many love. With the advances in innovation, the flooring is rivaling some of the most luxurious and expensive flooring choices on the market with its realistic patterns, striking textures, and convincing finishes. Yet, it does come with some flaws, too, from dents to fading to removal difficulties for certain types. Weighing the pros and cons is crucial in making a decision; hopefully these key points have helped point you in the right direction for your next home or business project.
A DIY project in the making, there's no easier way to replace laminate, tile flooring, or carpet than installing LVT (Luxury Vinyl Tile). From prep work and step-by-step instructions to tips, tools, and materials, follow these Vinyl Flooring Installation instructions for everything you need to know to achieve professional results. You could get started today and be done in just a few days – and with professional, polished results. If that sounds attractive to you, read Luxury Vinyl installation best practices for optimal results.
What's not to love about low-maintenance vinyl flooring? As lovely as they are, they won't clean themselves. To keep your Luxury Vinyl tiles and Planks looking their best through the years, follow these handy Luxury Vinyl care and maintenance tips.
More About Luxury Vinyl Tile
Luxury Vinyl Planks That Look Like A Real Wood Floor
Luxury Vinyl Tile vs Porcelain Tile
Does Luxury Vinyl Flooring Go Well with a Granite Countertop?
Signature Wood Look Luxury Vinyl Flooring Without the Worry