What Makes Luxury Vinyl Tile The Better Choice?
January 10, 2019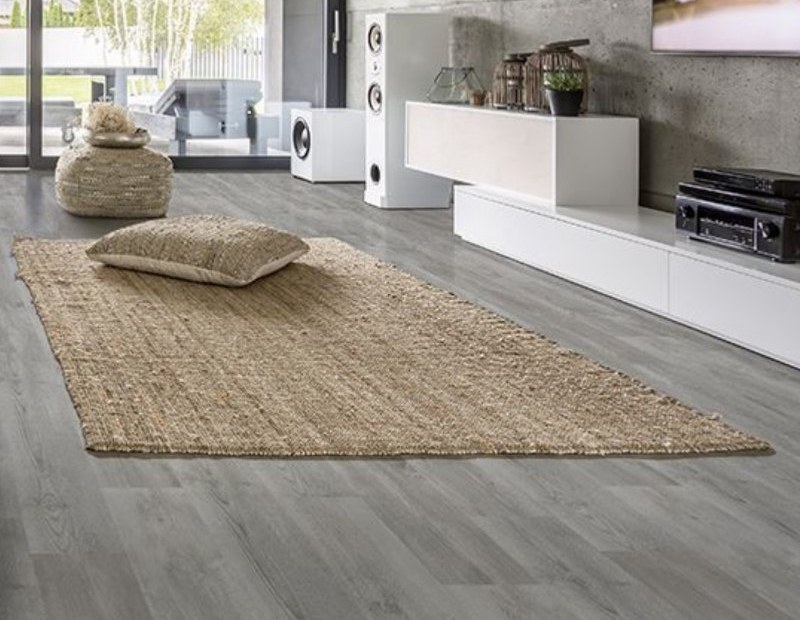 In recent years, vinyl flooring has come a long way since its first invention nearly a century ago, and it's rivaling everything from real hardwood to laminate. So what makes luxury vinyl tile the better choice, you ask? The latest, technologically advanced options provide homeowners with stylish materials, durable quality, versatile applications, and affordable price points. Let's take a look at what makes LVT a more preferable solution for many.
LVT vs. Hardwood
Real hardwood is a beautiful, natural flooring option, but the truth is that it may be realistically out of budget. That's because the average price per square foot can cost four to five times the price of Luxury Vinyl Flooring. If you still desire the timeless look of hardwood, luxury vinyl provides consumers with an almost identical style but with significant savings. It comes in many of the same colors with realistic knots and grains as real wood would.
Hardwood flooring and vinyl flooring are durable materials, but luxury vinyl tile is a more stable, versatile product for more applications. Real hardwood requires a lot more upkeep, from routine sweeping and vacuuming to immediately cleaning up any spills. The moisture-prone material cannot be installed in wet areas like bathrooms, kitchens, or laundry rooms, and even mopping or steam mopping should be avoided in order to not damage the finish. However, vinyl plank flooring is very low maintenance, and when sweeping and vacuuming aren't enough, you can use a mop with some warm water and dish soap to help keep that sparkling finish. Because of the hard wear layer, the moisture-resistant LVT can be installed in any room of the house, even areas where water spills will happen, and the durable product can also handle the wear and tear of commercial installations.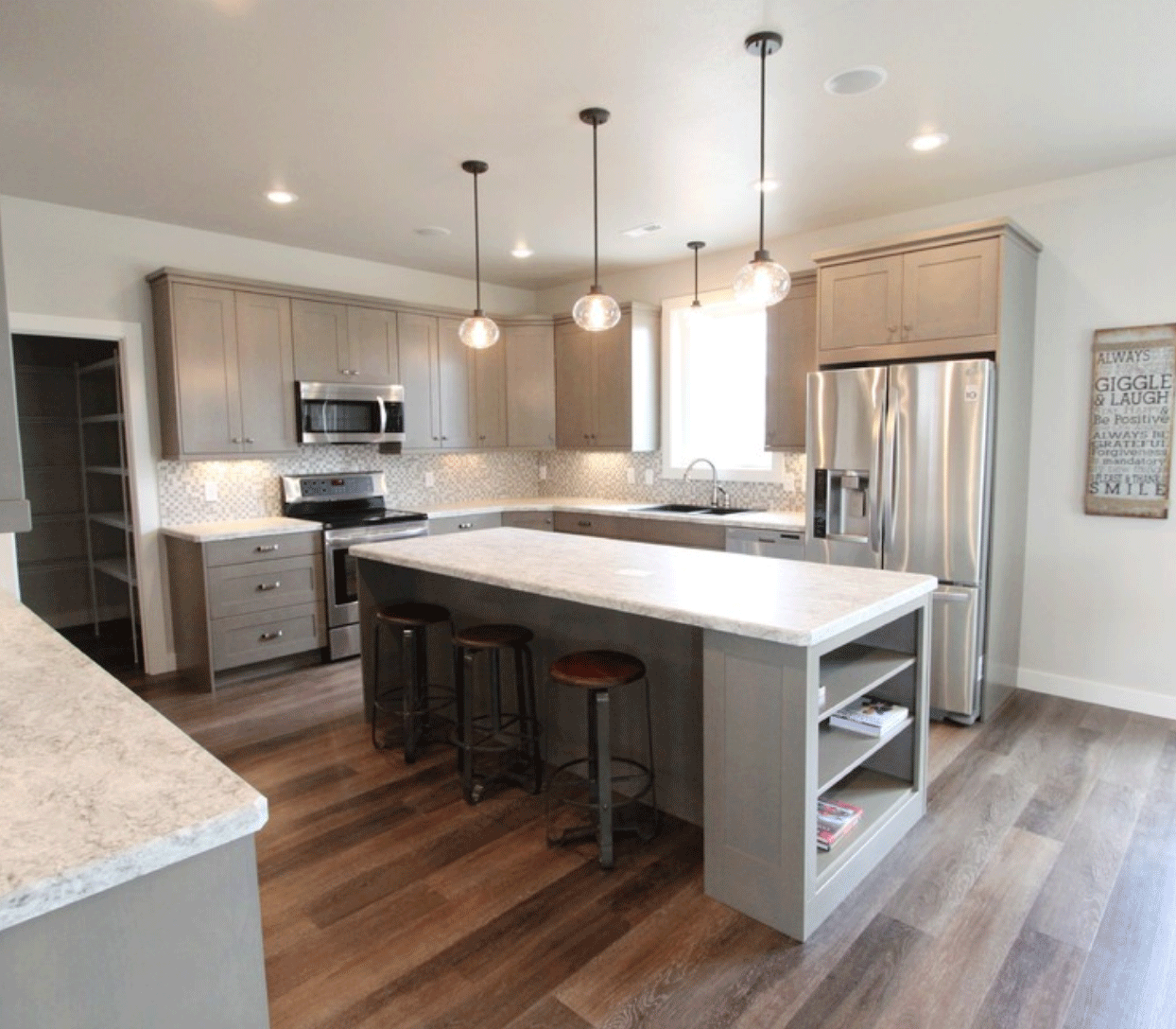 Get this look with MSI's Aged Hickory Vinyl Tile (Photo Credit: Houzz)
LVT vs. Laminate
While laminate and vinyl floor tiles are similar, there are some key differences. Both products use 3-D printing technology to mimic the look and style of natural stone and wood, and the stylish materials cost just a fraction of the price. The designs can be customized to your liking, and they come with more consistent patterns than their natural counterparts.
But, laminate is not waterproof because it's usually made from high-density fiberboard, which is created using recycled hardwood. So similar to real wood, it's not ideal for high-moisture or wet areas. Luxury vinyl, on the other hand, is more water-resistant and an efficient solution for nearly any interior space. While some laminates might come in under vinyl tile, the pricing is very similar. However, the quality and value you get with LVT flooring is much higher.
LVT provides consumers with huge savings over real hardwood. Instead of settling for vinyl flooring, the affordable and attractive wood-look option is not only available but also attainable. Its versatile installations, extreme durability, and stylish design choices make it ideal for any home.
More on Luxury Vinyl Tile
How to Get Professional Results Installing Luxury Vinyl Tile Flooring
Where to Find Luxury Vinyl Tile Flooring That Looks Like Wood Flooring
Can Luxury Vinyl Tile Flooring Be Installed Over Regular Tile?
Sheet or Luxury Vinyl Tile Flooring: Which Should You Choose?
You're Going to Flip Over the New Look of Luxury Vinyl Tile
A DIY project in the making, there's no easier way to replace laminate, tile flooring, or carpet than installing LVT (Luxury Vinyl Tile). From prep work and step-by-step instructions to tips, tools, and materials, follow these Vinyl Flooring Installation instructions for everything you need to know to achieve professional results. You could get started today and be done in just a few days – and with professional, polished results. If that sounds attractive to you, read Luxury Vinyl installation best practices for optimal results.
What's not to love about low-maintenance vinyl flooring? As lovely as they are, they won't clean themselves. To keep your Luxury Vinyl tiles and Planks looking their best through the years, follow these handy Luxury Vinyl care and maintenance tips.