Current Obsessions: Quartz In Bathrooms (Not Only For The Kitchen)
September 28, 2016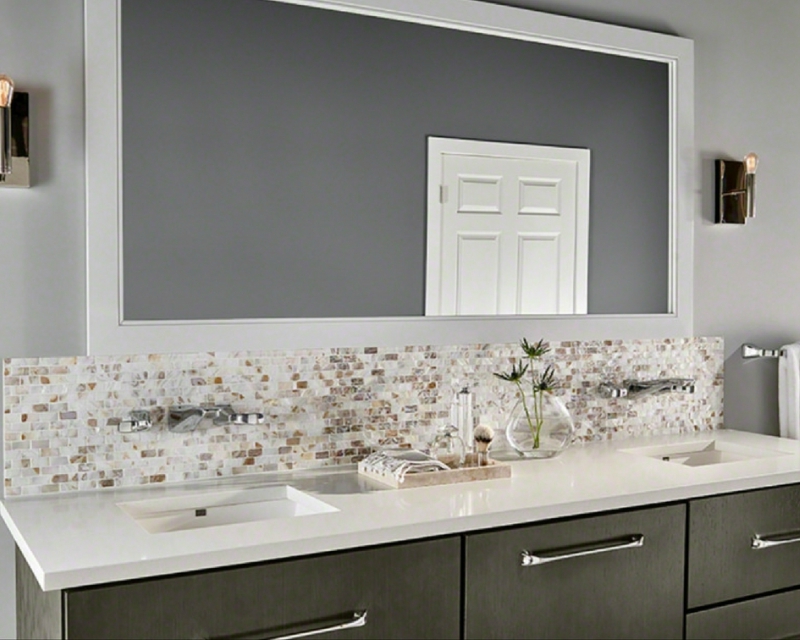 Is it time to give your bathroom an overhaul? Chances are, you've been browsing home decorating magazines for ideas and inspiration. You may be looking at those gorgeous designer lavatories and thinking… does anybody actually use those rooms?
Your own bathroom is used, of course. By multiple people, kids included. It's used by people in a hurry, who take showers, baths, apply cosmetics, and use hair styling products. It's maintained by people in a hurry too, who demand materials that need just a quick wipe with gentle cleaners to stay looking great. But that doesn't mean you have to sacrifice beauty, elegance and even a luxurious feel – Quartz Countertops and other surfaces in your bathroom can deliver the best of both.
Q Premium Quartz from MSI is available in dozens of stunning colors and patterns, including options that resemble marble and granite – at a much lower cost. It's a manufactured surface that is perfectly uniform in color, prized for its beauty and durability. Quartz is a manufactured surface that is perfectly uniform in color, prized for its beauty and durability. For these reasons, it's an outstanding choice for a clean, upscale bathroom.
Arctic White Quartz
Dreaming of a pristine, crisp white bathroom but worried about the maintenance? Relax and install Arctic White Quartz. Not only is it perfect for your countertop, and tough enough to deal with curling irons and cosmetics without discoloration, this white quartz is also a great choice for a shower surround. Resistant to mold and mildew, it doesn't need extreme cleaning routines to stay bright white.
Lagos Azul Quartz
The polished surface of Lagos Azul Quartz is brown with darker, contrasting flecks. This beige quartz coordinates beautifully with lighter colors, and can help you create a truly upscale look… without the upscale price tag or the upscale maid service to scrub it every day. It's ideal for quartz counters, but also consider it for backsplashes or entire walls, and flooring.
Carrara Grigio Quartz
Did you pin that photo of a designer marble-covered bathroom on your "dream bathrooms" Pinterest board? Carrara Grigio Quartz can make that dream come true. It's the ultimate, classic marble look, featuring a white background and meandering gray veins. Now you can have your marble bathroom countertop – and flooring, backsplash, shower walls – without breaking the budget or worrying every time you use it.
Stellar White Quartz
For a clean, contemporary bathroom design, Stellar White Quartz is an excellent option. It features a soft white background with subtle flecks of contrasting gray, and is a cinch to match up with other surfaces including wood (or wood-look porcelain tile), other types of tile, wallpaper or whatever fits your design scheme.
Pacific Salt Quartz
If you've fallen for the dramatic looks of natural stone, Pacific Salt Quartz can help you integrate it into your bathroom design. Dark gray, beige, and taupe swirls against a soft, cream-white background create "movement" and eye appeal. This gray quartz colorway will turn your countertop into the room's stunning focal point.
Tough enough for commercial use as well as residential, you can rest easy knowing that Q Premium Quartz can stand up to your family's daily use without fussy maintenance. Today's contemporary quartz delivers more than just tough, durable quality – it brings beauty, and a truly upscale feel that you can enjoy for decades.