Current Obsessions: May The Quartz Be With You
August 28, 2016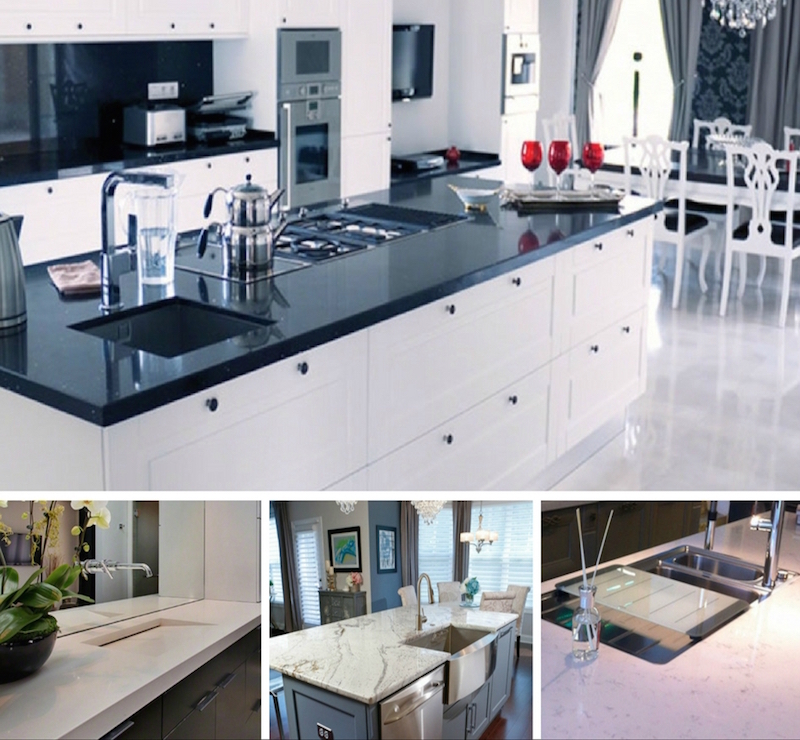 Only second in popularity to granite for countertops, quartz is a man-made surface that is composed of natural stone fused with polymer resins. Quartz countertops are a trend with staying power due to their beauty, durability, and low-maintenance. So, if you're still on the fence about your countertop material selection, below are just a few reasons quartz has become a go-to choice for countertops that will awaken your design.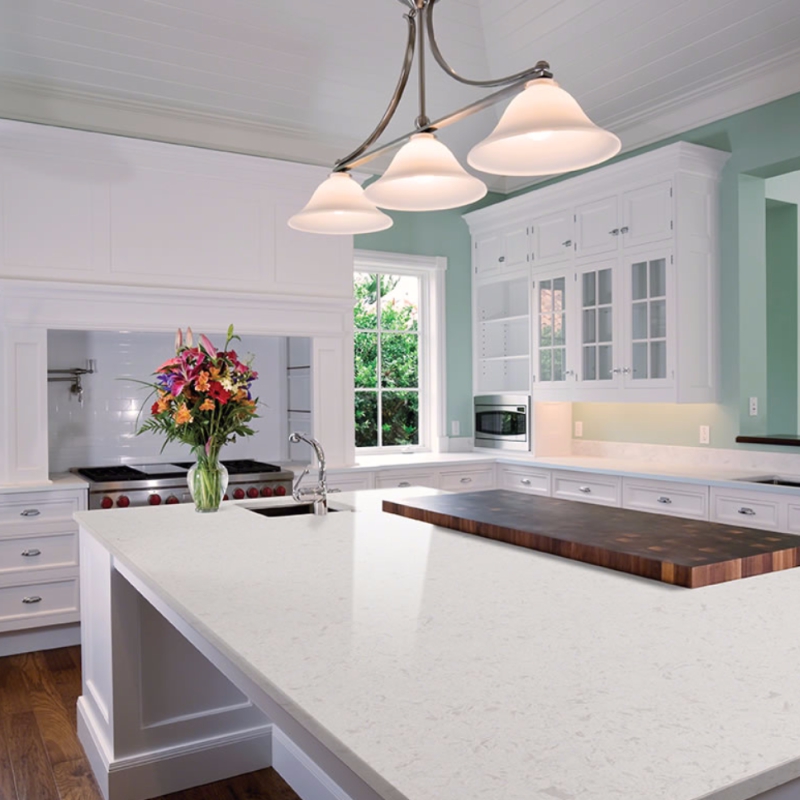 A Consistent Look
If you fear being surprised by inconsistencies in a natural stone material, then quartz might be a good option for you. Because it is engineered, your new quartz countertop will exactly match the sample you selected. Quartz is consistent in both color and pattern, yet it can mimic natural stone such as marble. Options include a wide range of colors and styles, such as solid-neutrals, dramatic swirls, or even sparkly flecks.
Consider these popular quartz varieties:
Low-Maintenance Benefits
One of the key reasons homeowners and designers choose contemporary quartz is because it's easy to take care of. This non-porous surface isn't a friendly breeding ground for bacteria and other microorganisms, so you can rest assured knowing you're prepping food on a safe, hygienic countertop. It also means that your solid surface won't require sealing, waxing, or re-polishing, unlike granite countertops.
The durability and resilience of quartz make this product perfect for busy and messy families. It is stain resistant, so it can handle spills, sprays, and splashes in the kitchen or bathroom. It's also heat and scorch resistant, but remember: quick temperature changes may create thermal expansion and cause the quartz to crack.
Caring for Quartz
While this manufactured material is one of the strongest countertops on the market, quartz is not indestructible. To keep your quartz looking brand new, use a non-abrasive sponge or dishcloth to wipe up spills. If hot water and soap don't cut through dried spots or grease, give a gentle, non-abrasive cleaner a try.
However, you should still use cutting boards on quartz, because using a knife directly on the countertop may damage it over time. Also, sharp items like metal or stone trivets should be padded to prevent them from scraping the surface. Avoid placing high heat devices like crockpots, griddles, or hot pans directly on the countertop.
When you're ready to pick a surface that will make your kitchen or bathroom look out of this world, be sure to give quartz a second look. Whether your style is neutral or bold, traditional or modern, MSI offers something to suit your individual design needs.