Choosing The Right Edge For Your Granite Countertop
August 07, 2016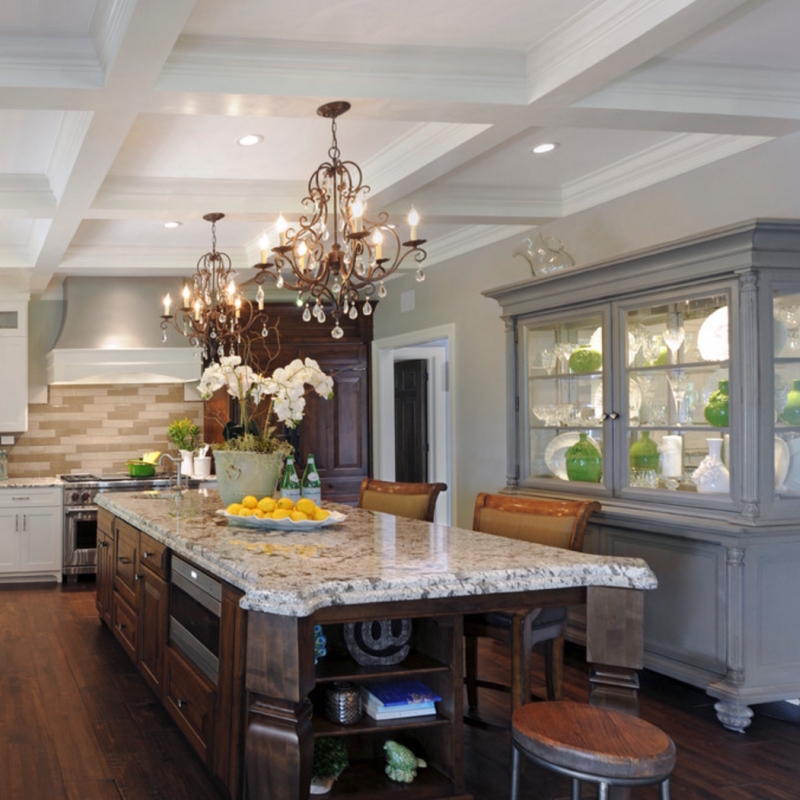 If you are remodeling your kitchen or bathroom, you will probably spend a good deal of time selecting the countertop that best suits your style and budget. Whether you've settled on granite countertops or quartz countertops, it's now time to give some thought to your edging options!
There are a number of countertop finishes and edge profile options, and with so many similar profiles to choose from, selection can be difficult. Remember, the edge can potentially affect the function, safety, and overall look of your design. With that in mind, here are five of the most popular finishes and countertop edge profiles to help you come to the best decision for your new countertops.
1. Waterfall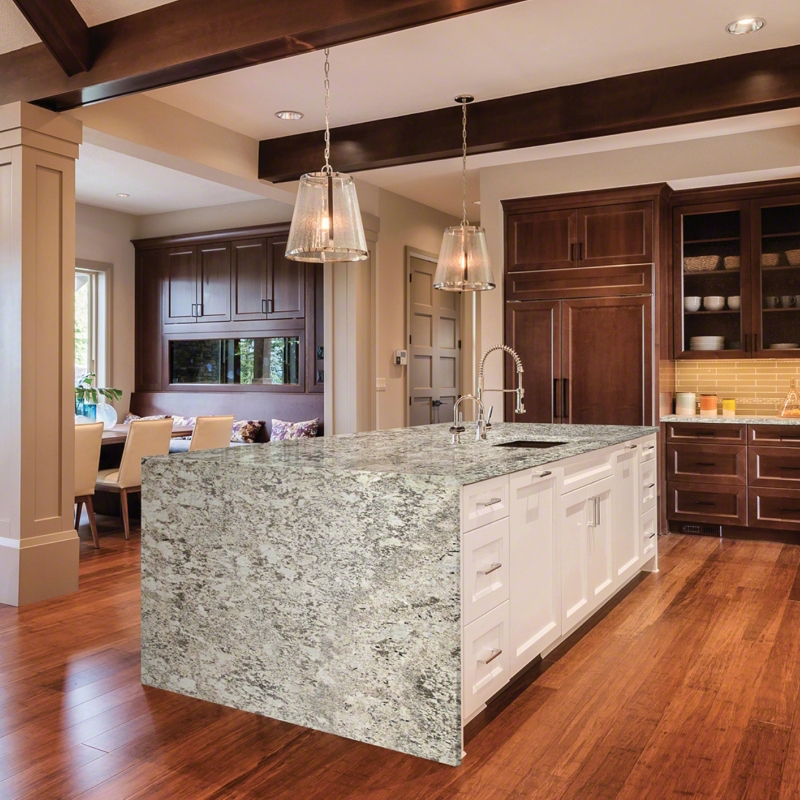 Feautured: Antico Cream Granite
If you want drama in your kitchen, then you might fall in love with waterfall edge design. The term waterfall refers to the way granite slabs run down the edge of an island and extend all the way to the floor. This show-stopping installation style adds impact by showcasing your stone like a piece of art. It also anchors the room and creates a beautiful focal point. The waterfall edge complements both contemporary and traditional kitchens and gives a modern twist to granite with a more intricate pattern.
2. Eased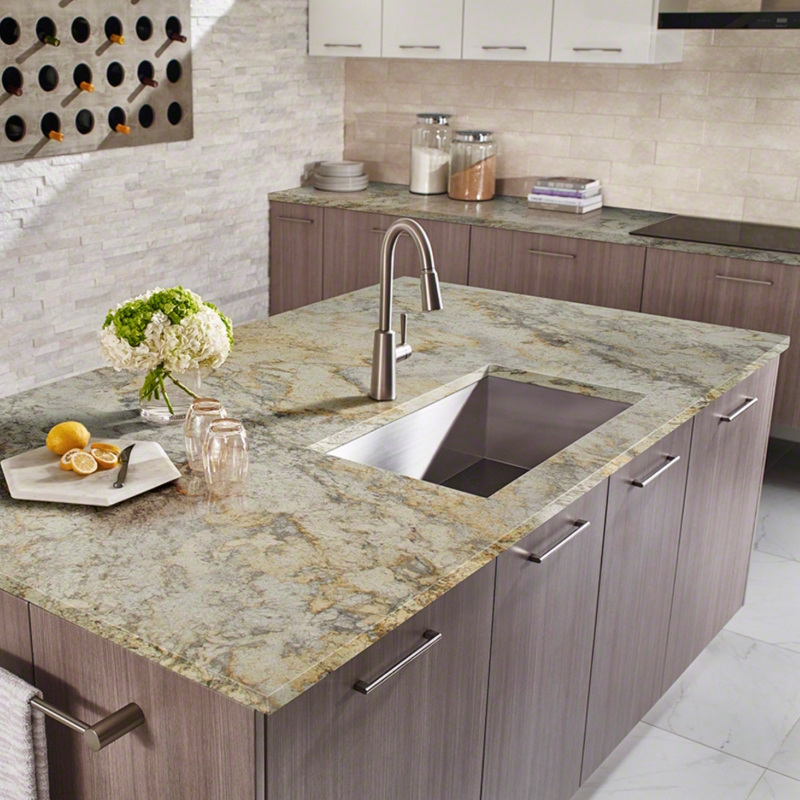 Featured: Aspen White Granite
An eased edge, the most common edge type, is a 90-degree edge that is slightly rounded or eased in order to reduce the sharpness of your countertop and to help prevent breakage. This profile is a clean, simple design common in contemporary spaces, and it makes black granite or other colored countertops look the thickest. Eased edges also offer the best in functionality because they are easy to clean and won't hold food and liquids, unlike other more intricate edges. Perhaps the only downside of eased edges is that they are not as easy on the elbows.
3. Half-Bullnose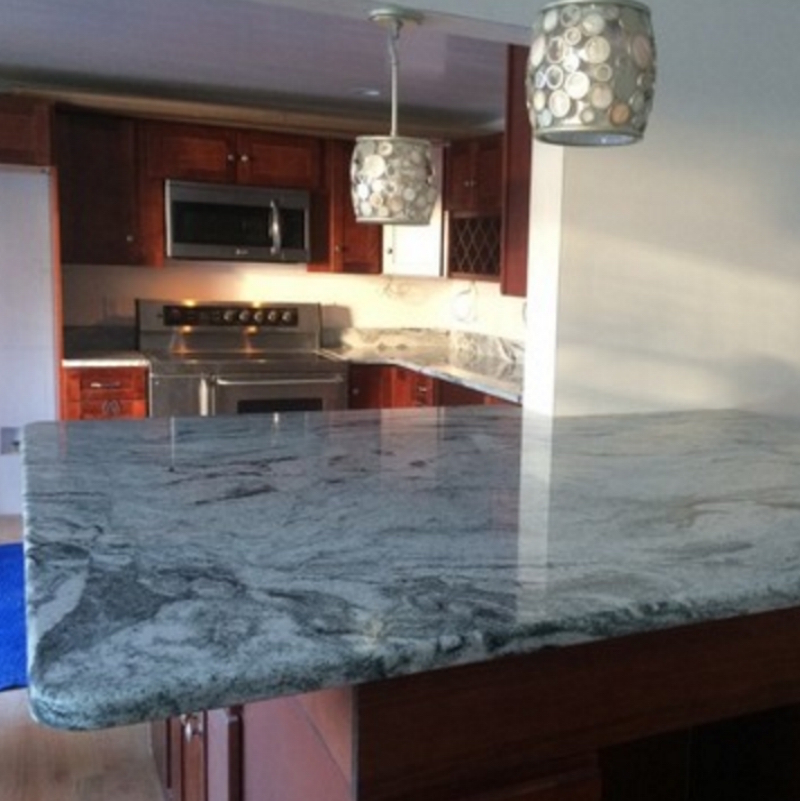 Featured: Silver Cloud Granite
The half-bullnose—which is rounded on top and flat on the bottom—is another popular choice and works with just about any style. Not as sharp as some other straight edges, it's also a fairly safe option. This type of profile is easy to clean, but since the curvature results in a flowing effect, any large spills will trickle onto the floor, as with some of the other rounded options.
4. Double Bevel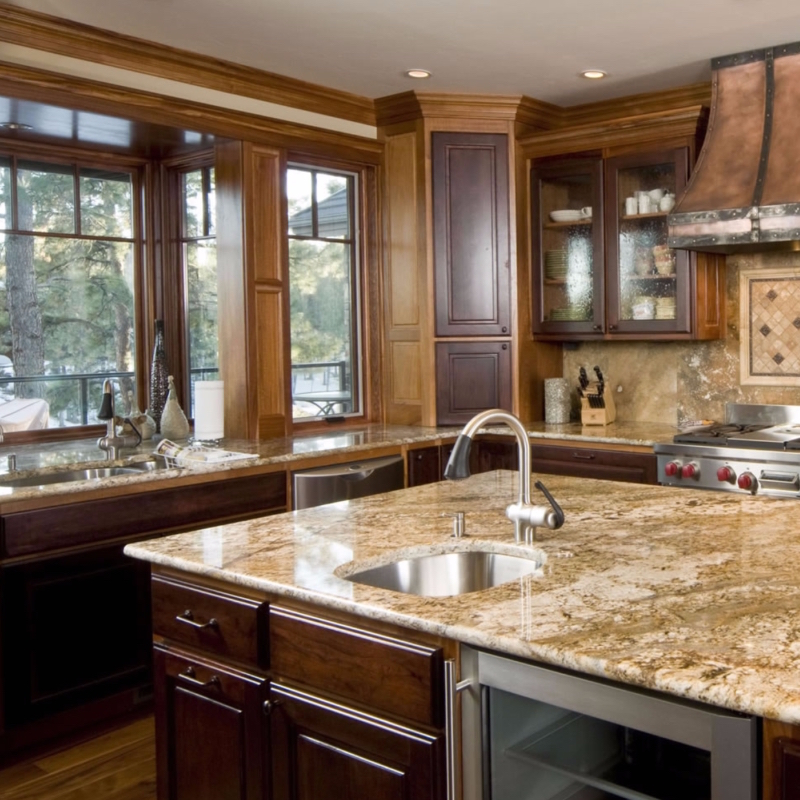 Featured: Mascarello Granite
A double bevel is an edge with two 45-degree angles, one on top and one on the bottom. It gives the countertop design a softer look and is used in both traditional and contemporary projects.
5. Classic Ogee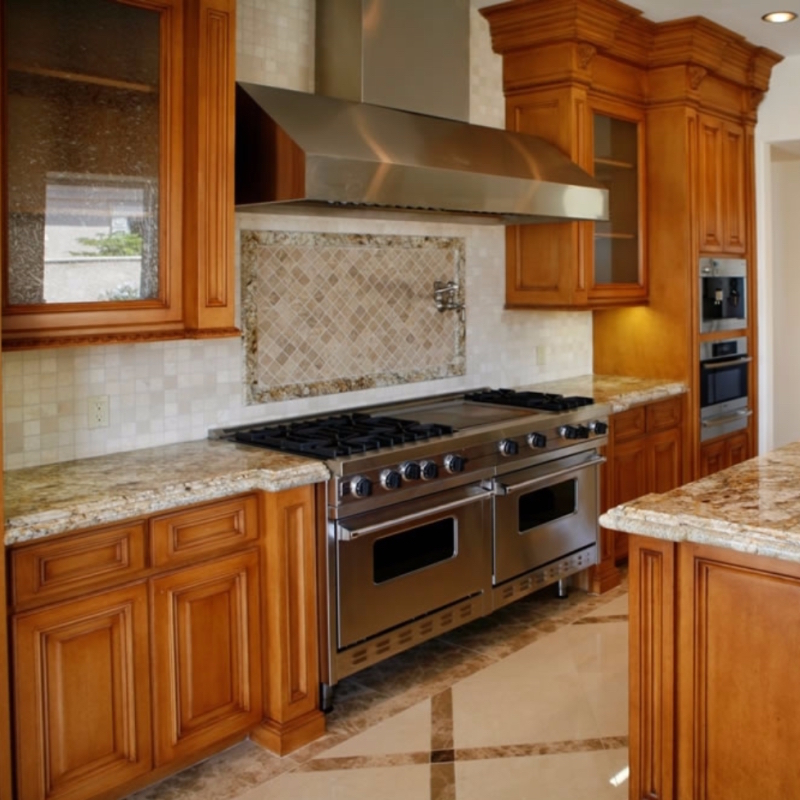 Featured: Colonial Cream Granite
The ogee edge gives your countertop an elegant, decorative look since it typically has two curves. Its signature "S" shape is common in more traditional designs. The curves and grooves of the ogee style require a bit more cleaning and give the counter a thinner appearance. Custom-edged countertops will complement and reflect your personal aesthetic—whether classic or modern.
Visit MSI's website to check out all 119 edge profile options, or use our countertop edge visualizer tool to see examples of what these and other edges look like on a real kitchen island.
Read More about Granite Countertops
Do Granite Countertops Increase the Resale Value of Your Home?
Going Green: Granite's Environmental Footprint
Not Just for Countertops: Natural Granite Slab Design Inspirations
Is My Granite Countertop Toxic? The Radon Question Answered
Durable, Beautiful & Natural Granite Countertops
READ MORE ABOUT GRANITE COUNTERTOPS
Can A Granite Countertop Withstand the Great Outdoors?
Can You Use More Than One Granite Color For Your Kitchen Countertops?
Color Crush On White & Gray Countertops
Creating the Perfect Pair with Your Backsplash And Granite Countertop