Is Granite Environmentally Friendly?
July 28, 2016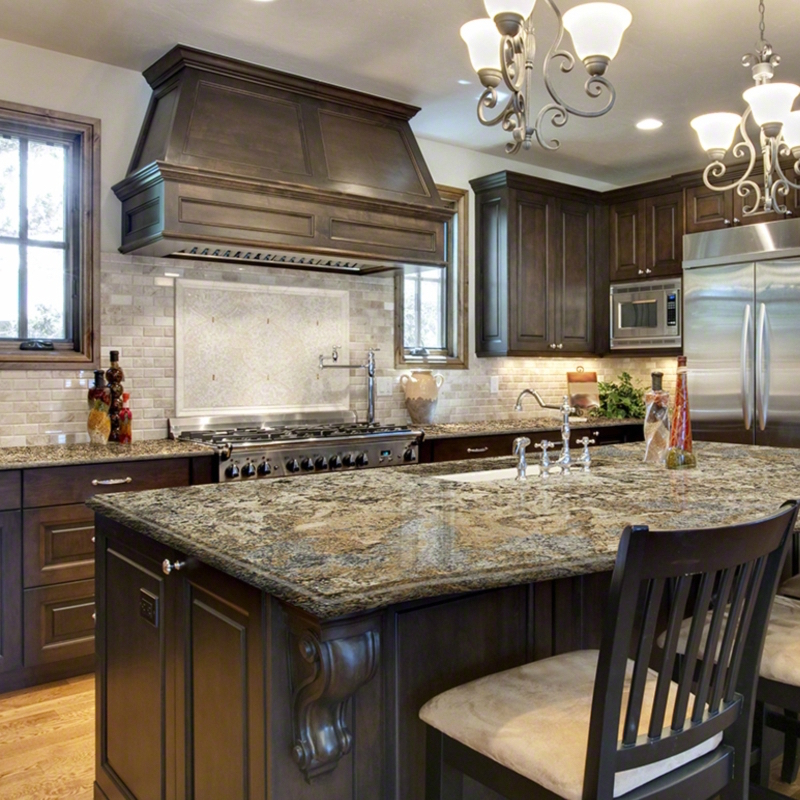 How "green" is your home décor? No, we're not talking about the color – what we mean is, have you given much thought to how your choice of material affects the environment? When you're remodeling or designing your kitchen, bath, or other part of your home, you want to select the most beautiful and durable materials available on the market. But when you choose granite countertops, you can have it both ways!
Granite is one of the most environmentally friendly surfaces for use in the home. For one thing, it lasts a lifetime without needing replacement – not only does this save resources, it saves you money as well. Keeping your granite surfaces clean, no matter which room you've installed them, is a snap too; no need for harsh chemicals, just soap and water makes them hygienic and sparkling.
Consider these beautiful selections of granite available from MSI, and you could be on your way to having the "greenest" kitchen on the block.
Agatha Black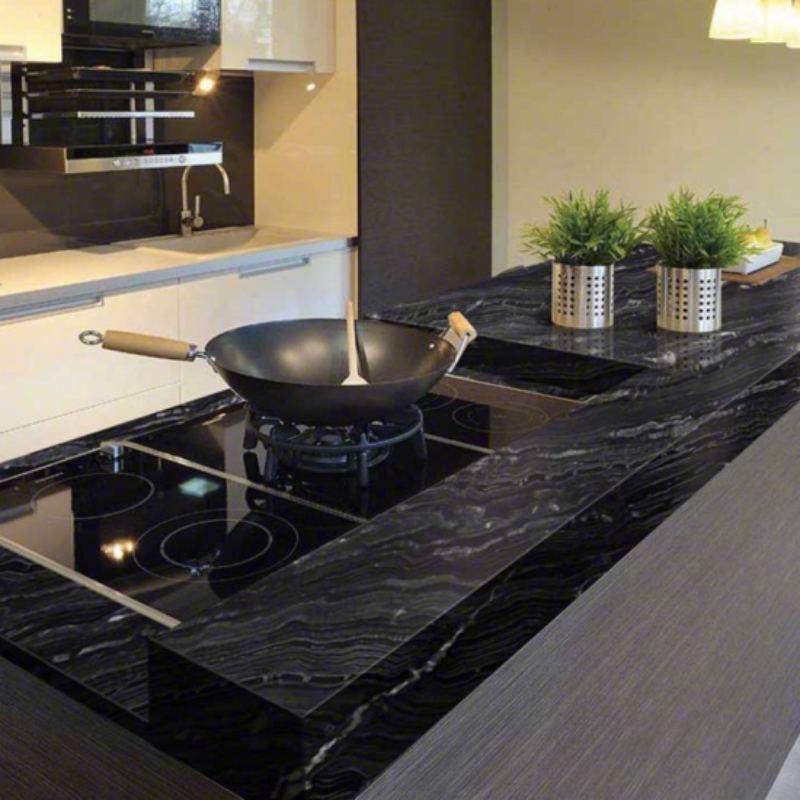 Featured: Agatha Black Granite
With its bold stripes of white on a shimmering black background, Agatha Black Granite adds plenty of eye-catching drama to any installation. Place this black granite on your kitchen countertop and get ready for loads of compliments, even if you don't tell your guests how environmentally responsible you are being for choosing granite.
Azurite Granite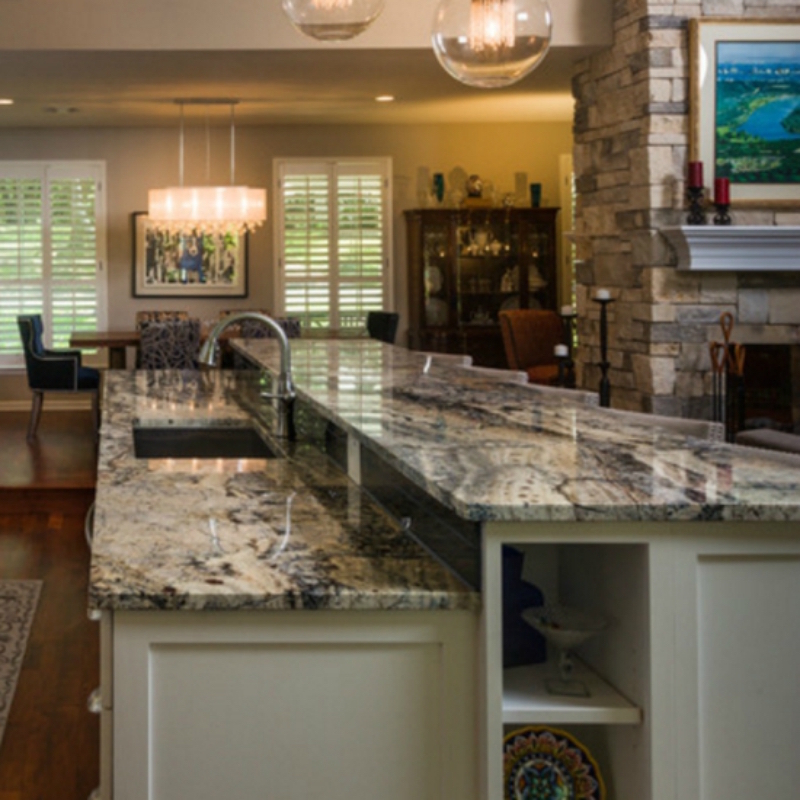 Featured: Azurite Granite
Doing the "green" thing requires lots of sacrifice… not! Installing Azurite Granite is like "cheating" on your diet with the most delicious sugar-free brownies known to mankind. You can enjoy the rich, polished swirls and dabs of blue and beige on a cream-colored background, and still feel good about your choice.
Aruba Dream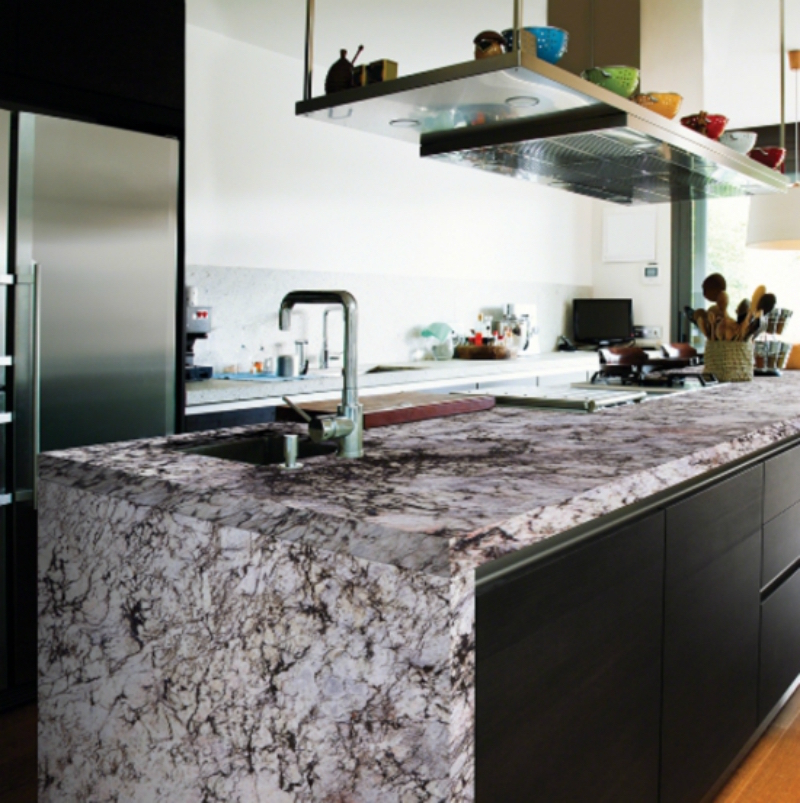 Featured: Aruba Dream Granite
The contrasting colors of Aruba Dream Granite, also known as Bianco Anticoo Granite, are purely stunning – jet-black veins with copper highlights rambling and swirling through a pure white background – and it's still one of the most durable, easy-care materials you can buy. Suitable for indoors or out, just a quick wipe with a mild, biodegradable soap is all you need to keep it looking stellar.
Blizzard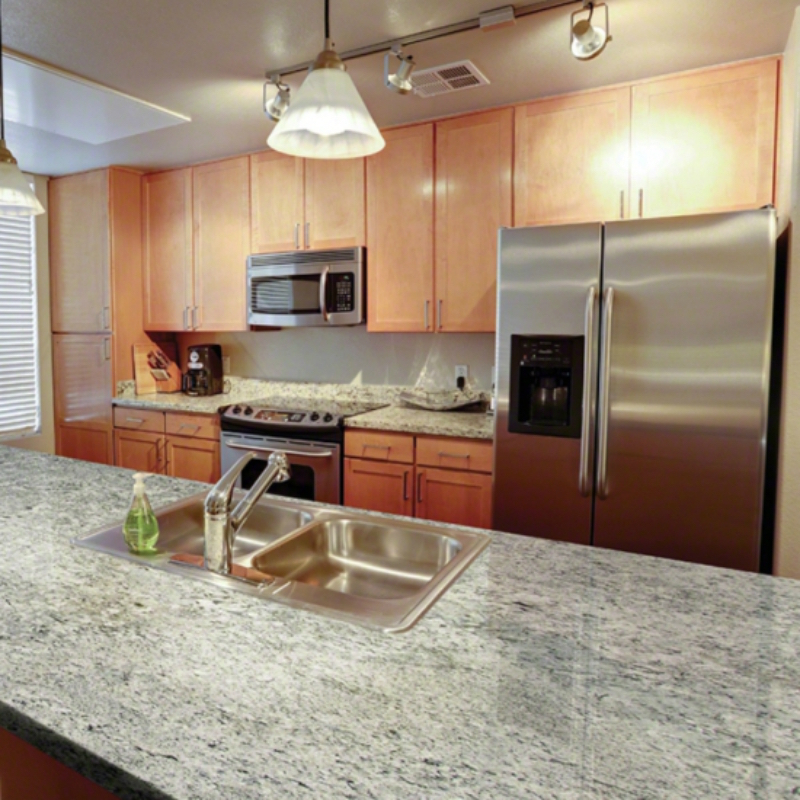 Featured: Blizzard Granite
Imagine a fresh snowfall, pure and crisp. Blizzard Granite, which features a white background with dramatic gray veins, may remind you of that sparkling winter day. And like a snowflake, no two installations of this natural stone will be identical. These polished granite slabs are suitable for countertops, flooring, backsplashes and more.
Raja Pink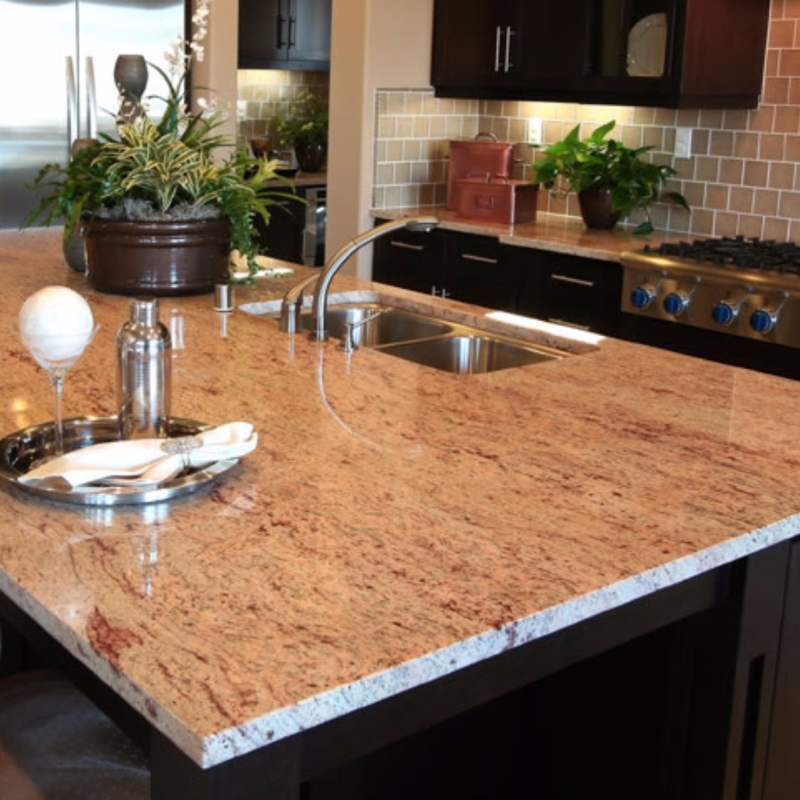 Featured: Raja Pink Granite
One of the subtler granite colorways in this grouping, Raja Pink Granite features speckles and swirls of pink, white and gray. This natural stone from India is easy to coordinate, and since it holds up to freezing temperatures you can carry the environmentally friendly beauty into your outdoor living spaces as well.
Read More about Granite Countertops
Do Granite Countertops Increase the Resale Value of Your Home?
Take the Mystery Out of Choosing Granite Countertop Edges
Not Just for Countertops: Natural Granite Slab Design Inspirations
Is My Granite Countertop Toxic? The Radon Question Answered
Durable, Beautiful & Natural Granite Countertops
READ MORE ABOUT GRANITE COUNTERTOPS
How Much Do Granite Countertops Cost?
How to Keep Your Granite Countertops Looking New For Years
How to Remove Stains From Granite Countertops
Is Granite Tile A Good Idea For High-Traffic Areas?