Luxury Vinyl Tile - The Prescott Series
September 26, 2019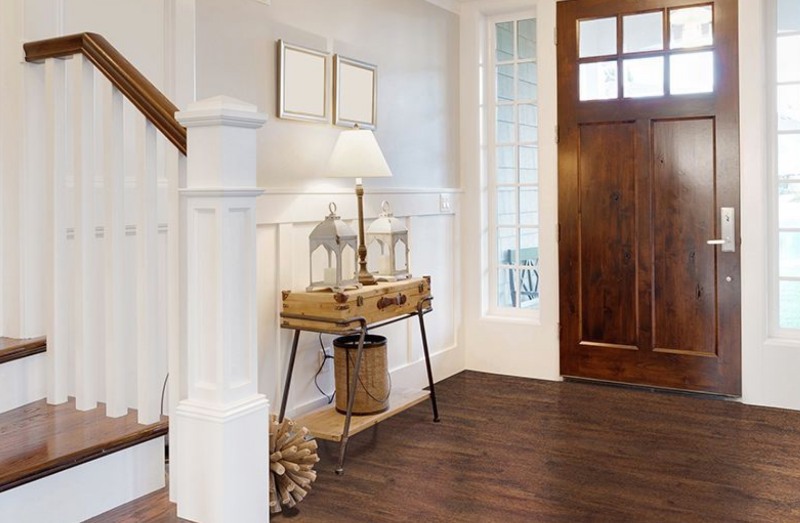 There's a lot to be excited about in the world of luxury vinyl tile. After all, the benefits with this unique and popular form of flooring are endless! What other material can rival the comfort and durability of vinyl plank flooring since its tiles are softer than wood and withstand a lot of traffic? Whether it's the low maintenance ease of care or its no-stress installation, vinyl tile offers variety and nuance that many homeowners can't resist! And why should they?
When it comes to quality tile that looks like wood, MSI's Prescott Series provides a very realistic appearance, not to mention a pre-attached underlayment for ease of installation and super quiet walking. The Prescott Series' modern tile offers a refinement to a domestic or commercial setting that will truly last for years to come, guaranteeing an authentic quality surpassing many varieties of sheet vinyl for a sleek and sophisticated look for any space.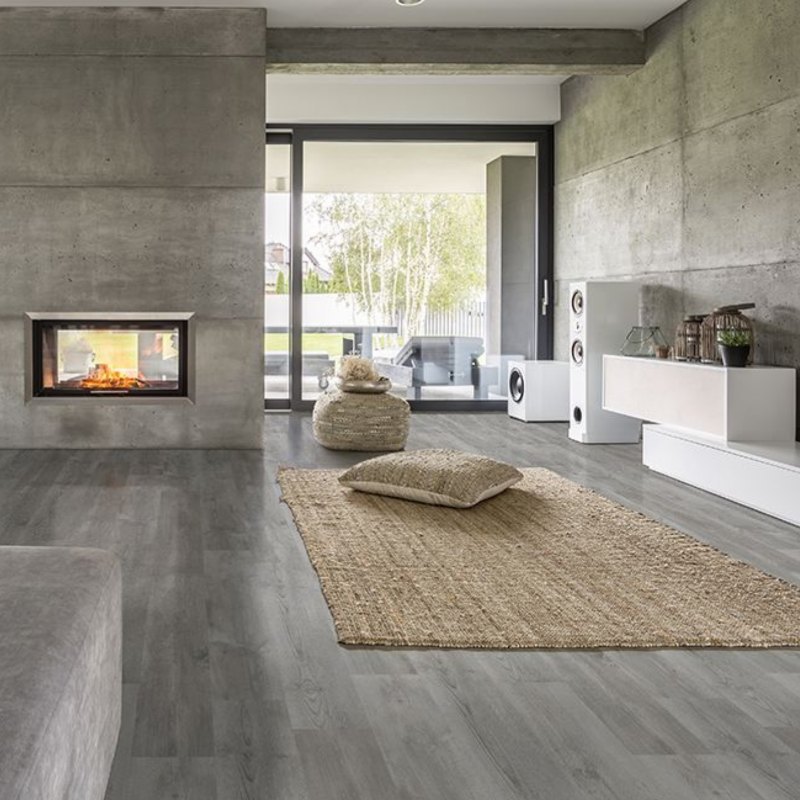 Featured: Katella Ash
In addition to being 100% waterproof, the Prescott Series can be found in a variety of colors and textures, from soft hues to placid grays and warm browns. The nuance in these luxury vinyl tiles can be striking in terms of a realistic wood-like feel, ideal for a refinement and finesse that surpasses expectations while meeting commonsense interior needs.
Let's explore some of the Prescott Series' options to get your mind thinking about which luxury vinyl tile you want in your home!
The Katella Ash Vinyl Tile provides subtle gray tones to enhance and amplify your home ambiance while guaranteeing the look and feel of a luxurious and elegant wood-like home flooring. This versatile and placating vinyl tile would look perfect in countless kitchens and homes, allowing other colors to not only integrate but pop. The realistic knots and graining further enhance this realistic wood image while securing comfort with its easy-install locking system. Katella Ash Vinyl Tile is a supreme pick while also being scratch and stain-resistant.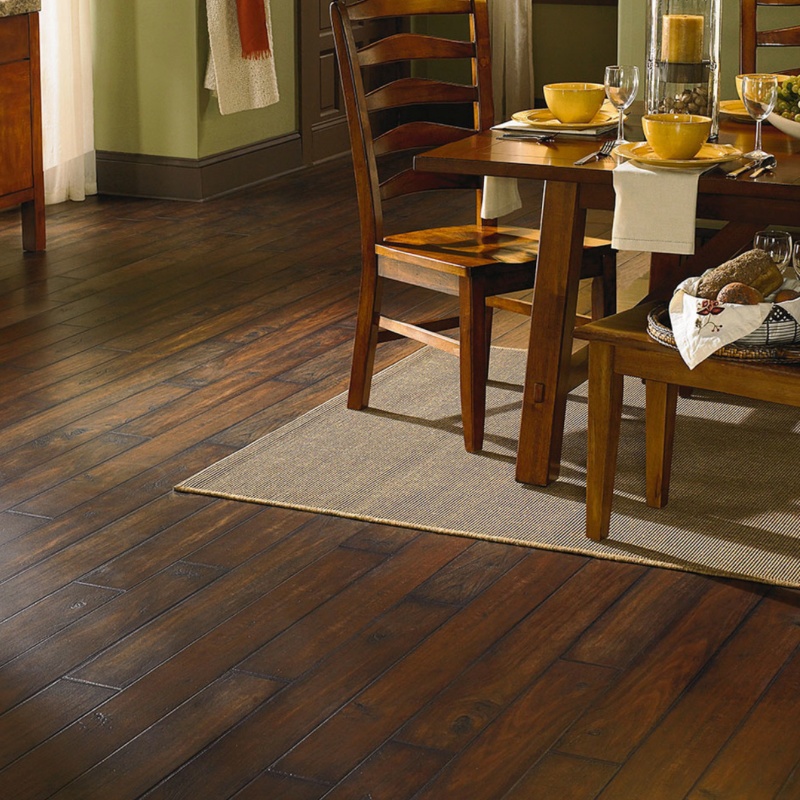 Recreate the look with Braly from MSI (Photo Credit: Houzz)
If you're a fan of intoxicating brown hues with a earnest wood look and feel, then Braly Vinyl Tile may be just the Prescott Series option for you. Can you just imagine this as your flooring for your busy kitchen? What about your dining room to compliment a stylish dinner table? Clearly, the possibilities are nearly as exciting as the reality of this character-laden luxury vinyl tile. Elegance truly reaches its peak with the soft brown shades and hardwood appearance that Braly Luxury Vinyl Tile has to offer.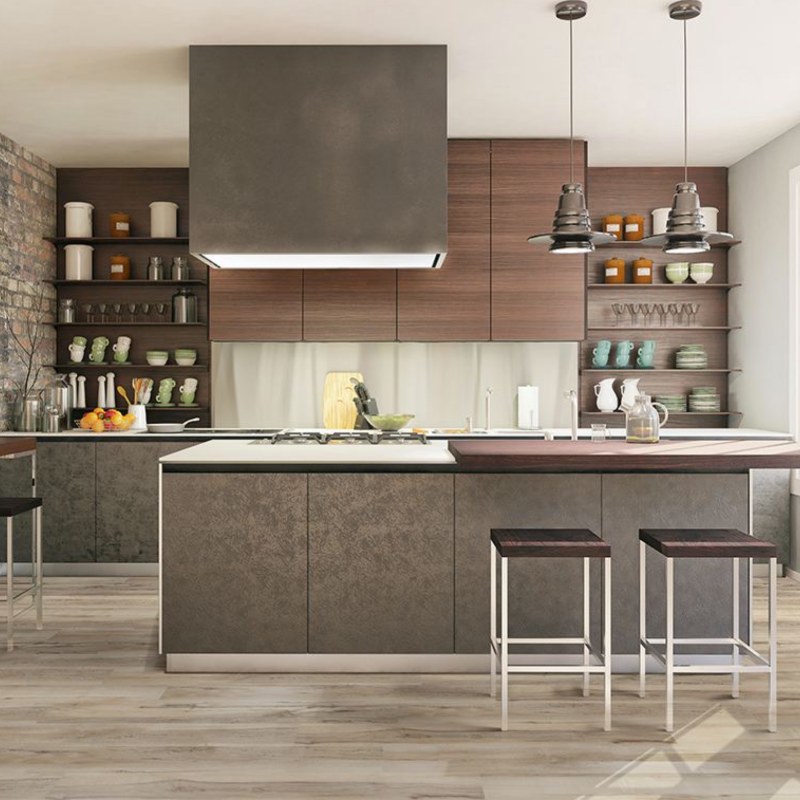 Featured: Akadia
Akadia Vinyl Tile brings a mixture of warm beiges and delicate browns to any room, exuding a refinement and taste to compliment nearly any aesthetic. Supreme comfort meets utter sophistication with this vinyl floor, sure to enhance any room in your home!
With all the benefits and options that the Prescott Series has to offer, it's an exciting opportunity to take advantage of this premier luxury vinyl tile flooring. With these products, ease and comfort and elegance intersect, making it well worth the investment.
More Information on LVT Flooring
5 Reasons to Use Luxury Vinyl Flooring
DYI - How to Install Luxury Vinyl Planks
What Is Luxury Vinyl Plank Flooring?
Is Luxury Vinyl Tile a Good Investment?
LVT Flooring provides upscale looks in a low-maintenance package for homeowners of all incomes. Learn more about the benefits of Luxury Vinyl Tile.
One of the reasons luxury vinyl tiles are so popular is because they can be installed in nearly any indoor space, regardless of what's already on the floors. You could get started today and be done in just a few days – and with professional, polished results. If that sounds attractive to you, read Luxury Vinyl installation best practices for optimal results.