How Is A Granite Slab Different From Granite Prefab?
October 24, 2018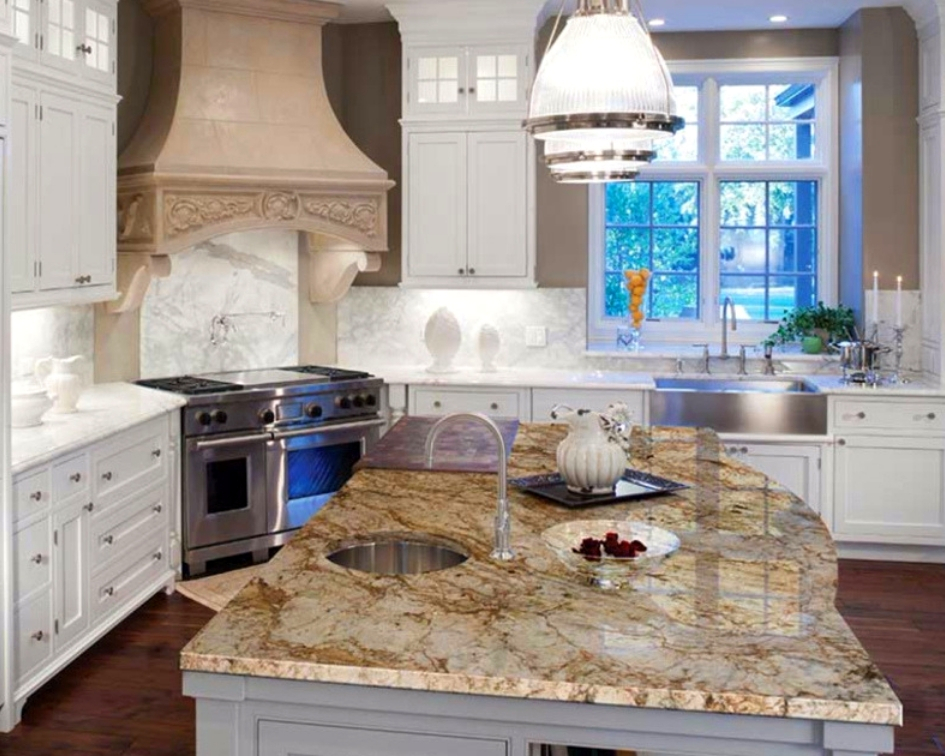 Once you've decided to install a granite countertop in your kitchen or bathroom, you still have a few choices to make. There's a multitude of colors and patterns available, for one thing. Also, you can choose between a granite slab or granite prefab — so you may be wondering, what's the difference, and why would you choose one or the other?
First, consider the many similarities between the two options:
They are entirely crafted from natural granite.
They are available in a huge selection of colors.
They equally add value to your home, boosting resale prices.
There are a few differences to keep in mind, as well:
Granite slabs are available in a larger selection of colors.
Prefab granite countertops are already finished on three sides.
There are greater options for edges and finishes on granite slabs.
Prefab granite comes with a small, matching backsplash.
Prefab granite is lower-priced than the slab alternative.
To summarize: If you have your heart set on a custom design, or desire a granite center island, granite slab is the way to go. However, if your kitchen design is standard, you can save a lot of money without sacrificing beauty or quality by choosing prefab. After all, the secret to a designer home is not spending a lot of money, but choosing expenses wisely!
Solarius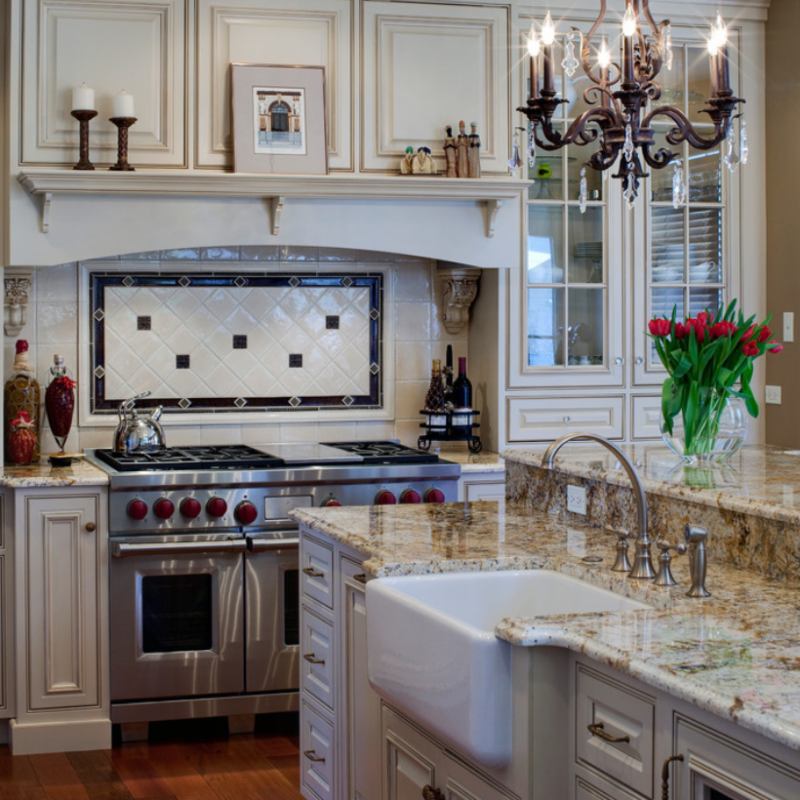 Recreate this look with MSI's Solarius Granite (Photo Credit: Houzz)
The golden tones of a Solarius granite countertop brighten and add character to a traditional kitchen design. It also contains darker veins of brown and gray, which make it a great complement to black and white decor. Solaris is available in both prefab and slab format. To create a custom-shaped cutout for a sink as shown here, a granite slab would be required.
Siena Beige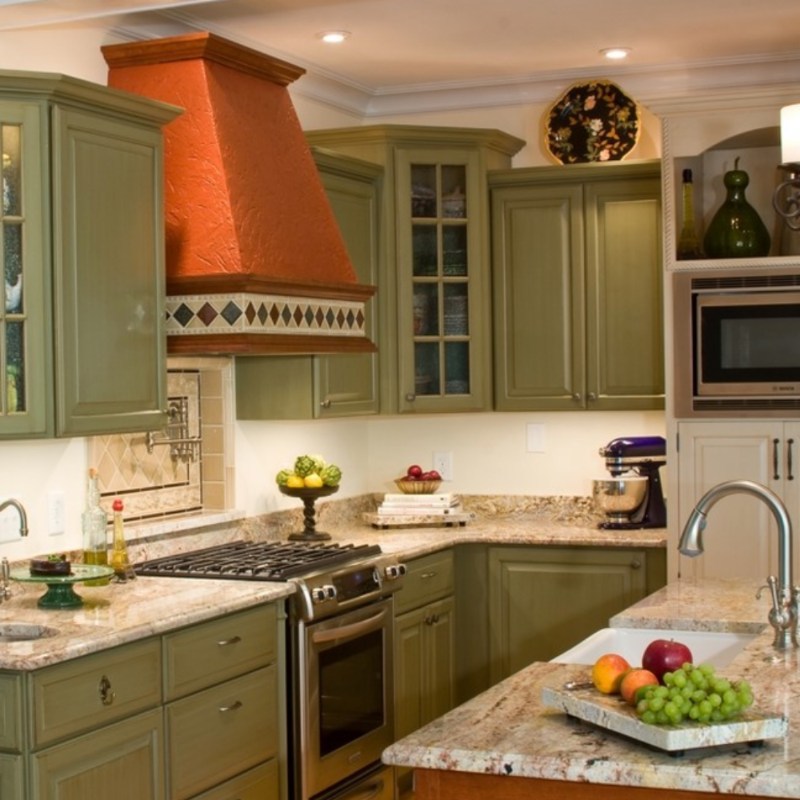 Recreate this look with MSI's Siena Beige Granite (Photo Credit: Houzz)
Siena Beige granite is available in both slab and prefab form, and features an easygoing combination of coffee-brown, pale beige, and cream, with dark brown accents. Although slab granite is needed for center islands, you can coordinate it with prefab granite counters for the sides.
River White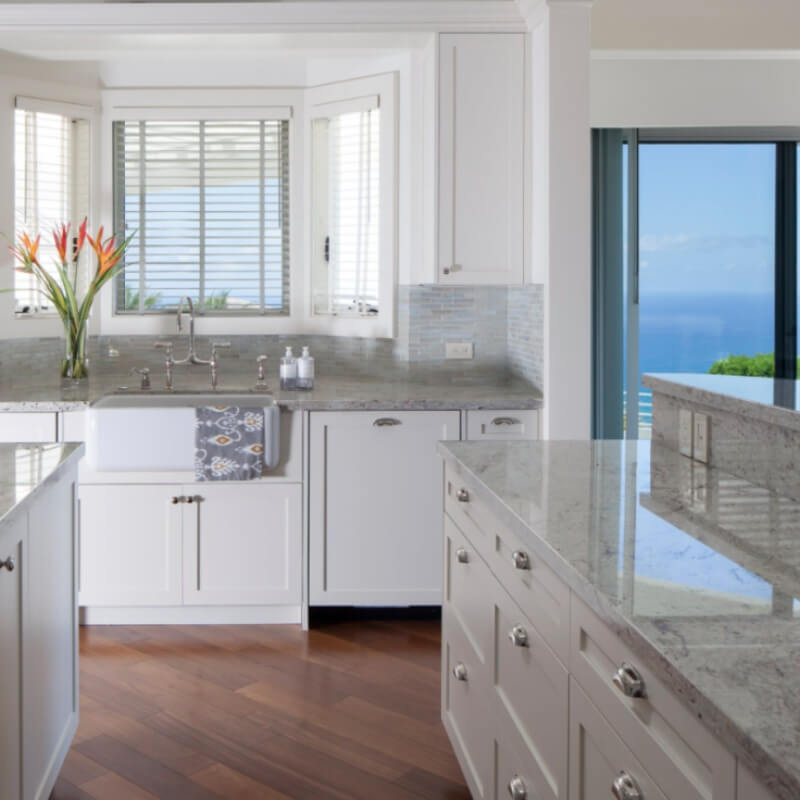 Recreate this look with MSI's River White Granite (Photo Credit: Houzz)
This white kitchen highlights the soothing gray tones of River White granite, which boasts subtle wine-red flecks. Since this granite is also available in both prefab and slab format, you can achieve this look with a combination of the two — with a custom granite slab creating the elegant raised section.
Alaska White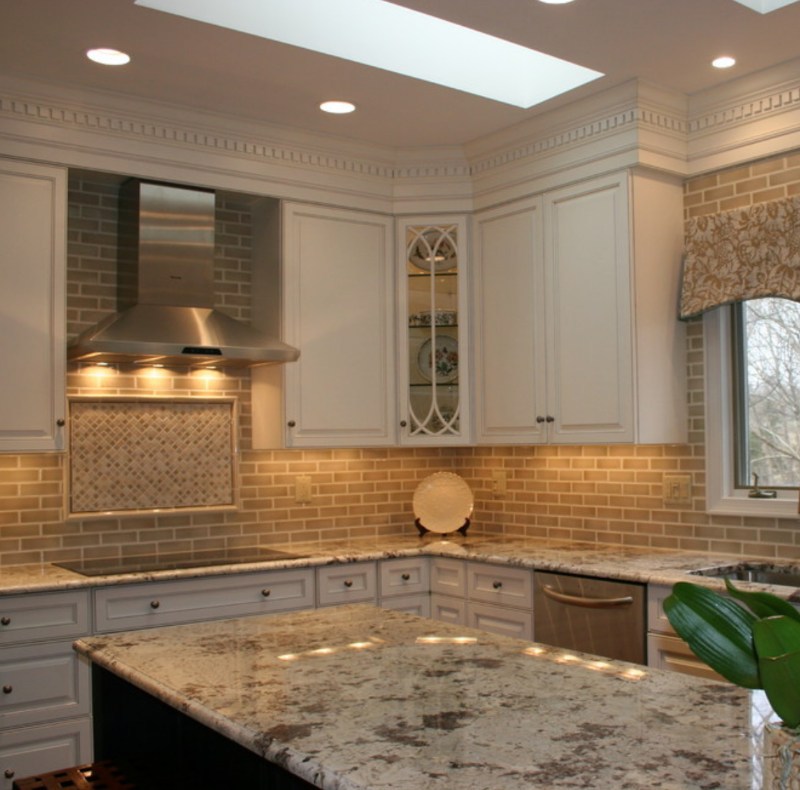 Recreate this look with MSI's Alaska White Granite (Photo Credit: Houzz)
Despite its frosty name, an Alaska White granite countertop combines pale, icy hues with beige and brown onyx flakes for contrast. With a granite color this lovely, there's no need for fancy edge treatments. As with the other granite colors in this roundup, it pays to pair the same color prefab and slab.
Nilo River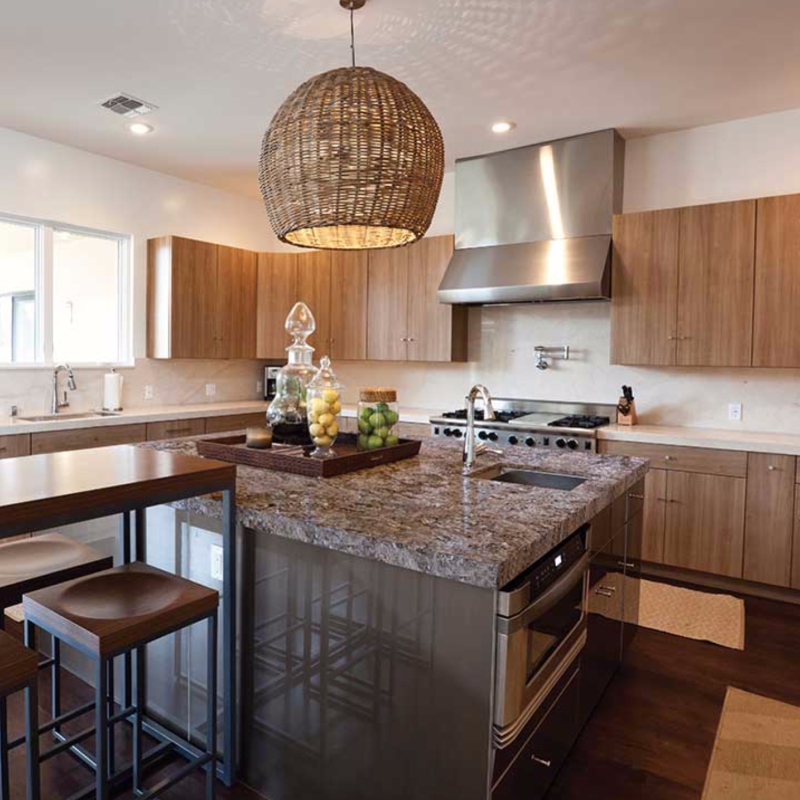 Featured: Nilo River Granite
Although MSI has many prefab options, not all granite countertop colors are available in that format. Nilo River, a bold combo of brown, beige, and cream, is only available in granite slabs. As you can see in this image, it creates a spectacular custom center island. However, you can still take advantage of prefab by selecting a complementary color for the side counters.
At MSI, we're all about giving you choices — and helping you create a unique kitchen or bathroom design that suits your needs as well as your personality. Whether you choose granite prefab countertops or a slab, you will get the same top-quality material that can increase your home's value and last a lifetime.
Learn More about Granite Prefabricated Countertops
5 Prefabricated Natural Granite Countertop Designs for a Custom Look
Custom Look for Less: 5 Prefabricated Granite Countertop Designs
How to Save Money With Prefabricated Granite Countertops
Fabulous Prefab Granite Countertops: Your Questions Answered
READ MORE ABOUT GRANITE COUNTERTOPS
How to Choose the Best Finish For My Granite Countertop
How to Clean Honed Granite Countertops
How to Perfectly Match Granite Countertops to Kitchen Cabinets