Current Obsessions: Grays Anatomy
August 12, 2016
Pick up any home décor or fashion magazine and you will quickly notice that gray has become the new neutral. Far from drab and dreary, gray is a sophisticated hue that many consider the color of intellect. Aside from being an intelligent choice, gray is full of emotion and can easily set the mood for any space. Bring smart style to your home with new porcelain tile offerings from MSI in shades of gray, from graphite to talc.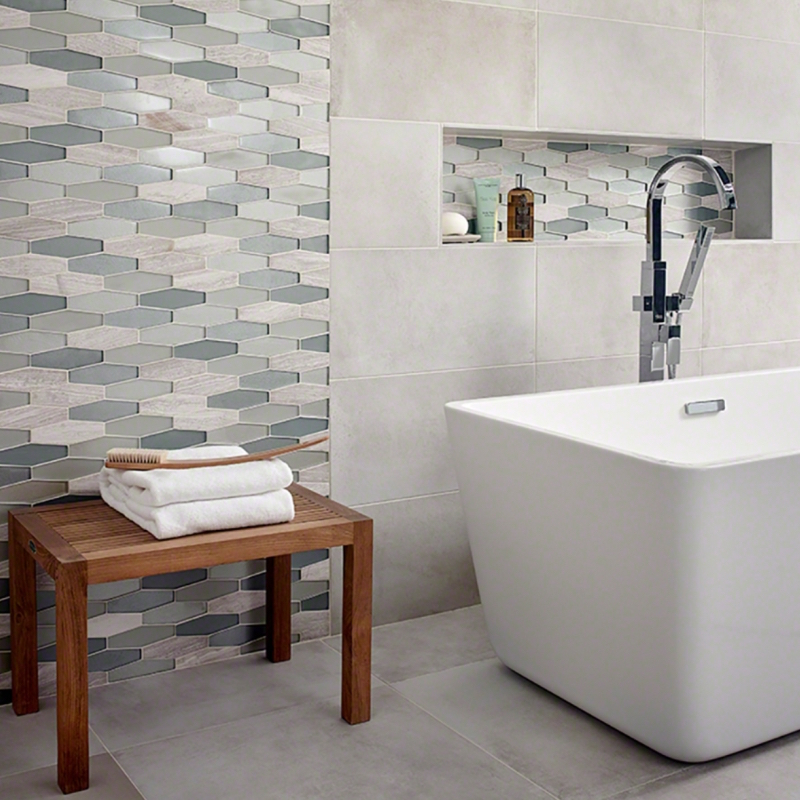 Featured: Talc Capella Porcelain
Because gray is the perfect complement to almost any hue, using it in your interior space is anything but boring, and can actually be quite colorful. Imagine a European-style kitchen with quartz countertops, bright red accents, and sleek porcelain-and-stone blend MSI backsplash tiles in the Everest Interlocking pattern (seen below).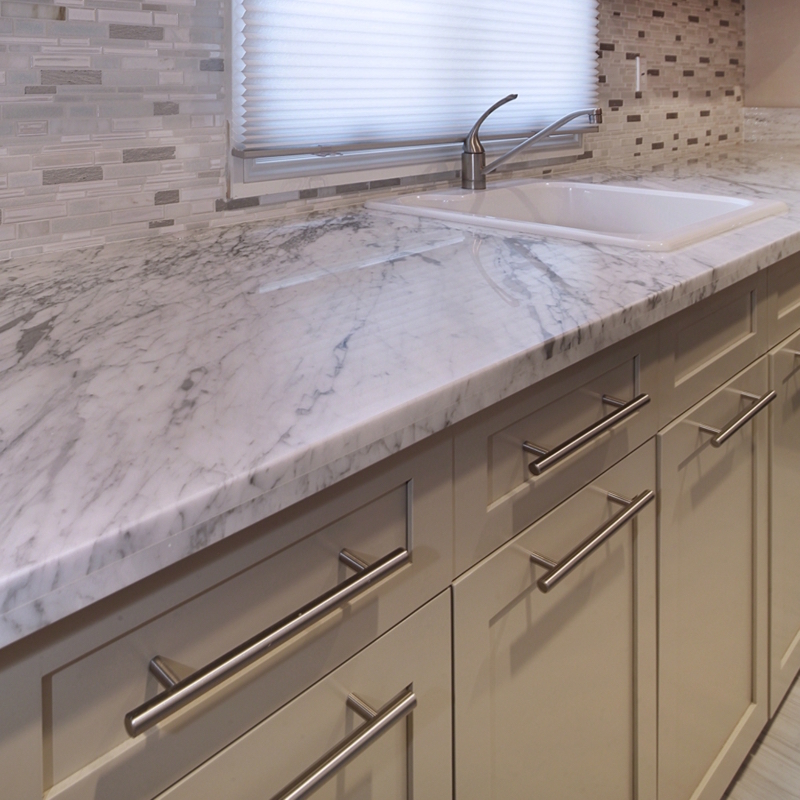 Featured: Everest Interlocking Pattern
This mosaic tile features an offset brick pattern with various tile sizes and textures in shades of gray. Or try the reverse, painting your walls a fun color like citrus yellow or soothing aqua, and using gray accents. The possibilities are endless!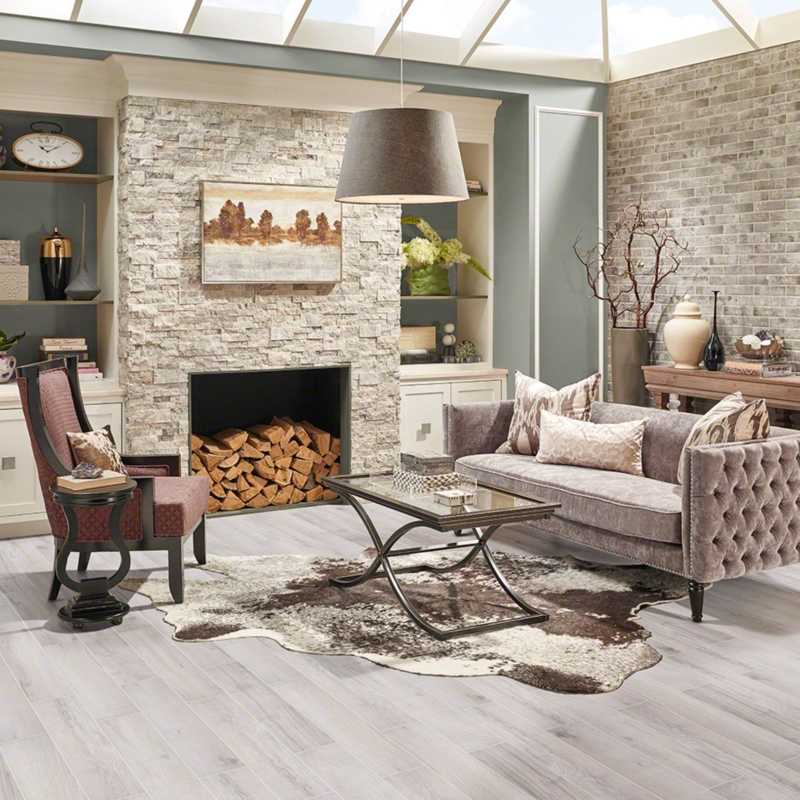 Featured: Bianco Palmetto Porcelain
Gray works so well with all types of designs that you can embrace this color trend without having to change all other elements of your space. Freshen up your space with a new porcelain tile floor such as wood lookalike Bianco Palmetto, but hang on to your beloved furnishings. Going gray is an especially smart option because you can give your space a mini-facelift without completely changing your décor.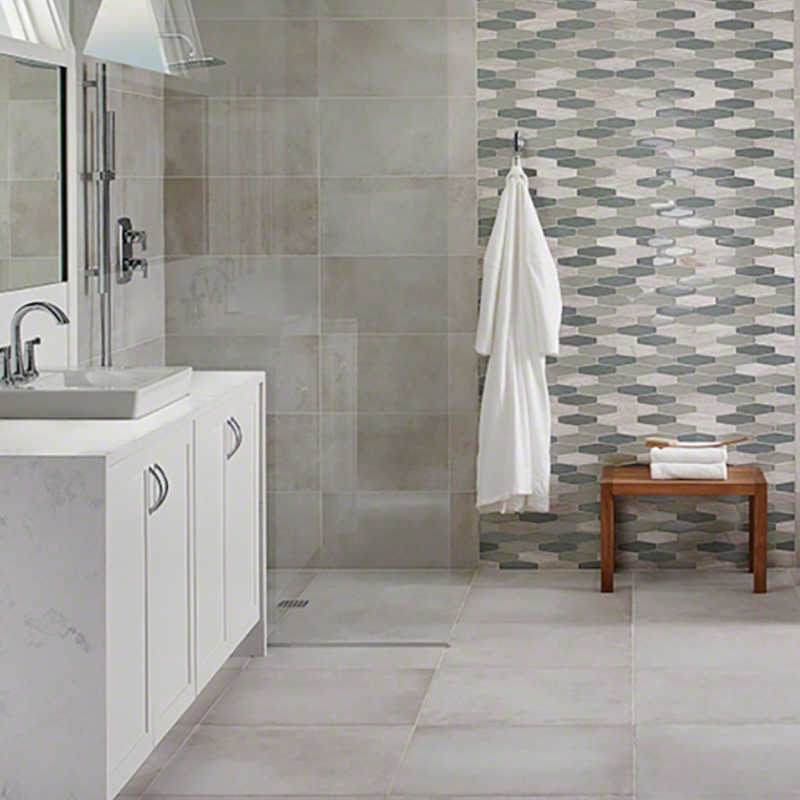 Featured: Talc Capella Porcelain
MSI porcelain tile can be used almost anywhere, from baths and kitchens to countertops and walls—making it easy to update your space with a touch of gray. Designers love gray. Not only is it an unexpected neutral that works well with a wide array of colors and decors, but also, gray is an emotionally charged color that can easily change the tone of an interior.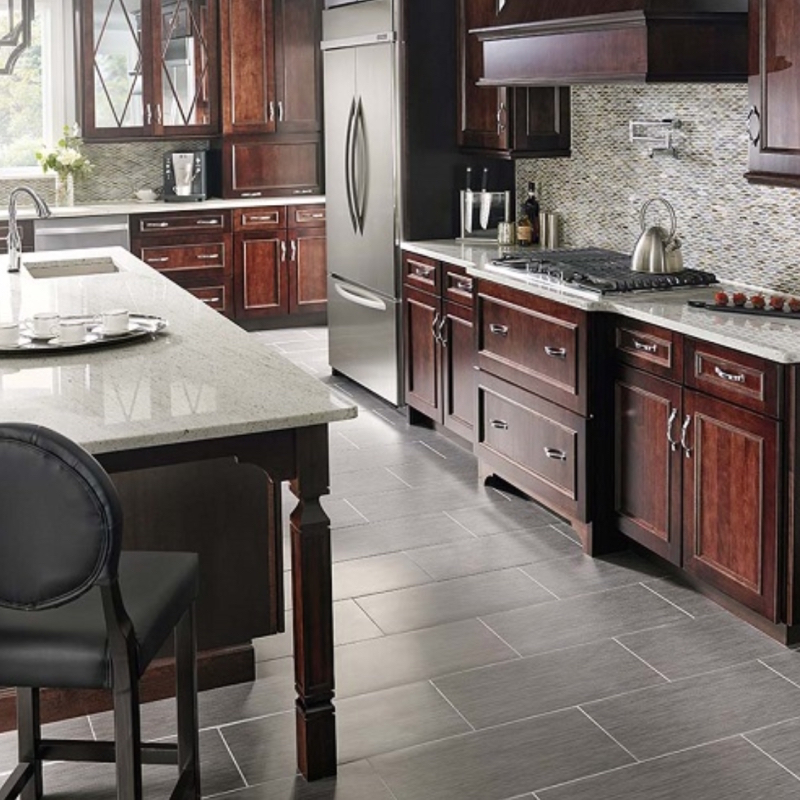 Featured: Graphite Focus Porcelain
Deep charcoal grays like the Focus Series Porcelain Tile in Graphite make a strong statement and can center any space, while barely-there grays in shades of silver and mist are calming and contemplative. The perfect backdrop to any design, gray can evoke a sense of surprise and daring, or can be whimsical and light-hearted.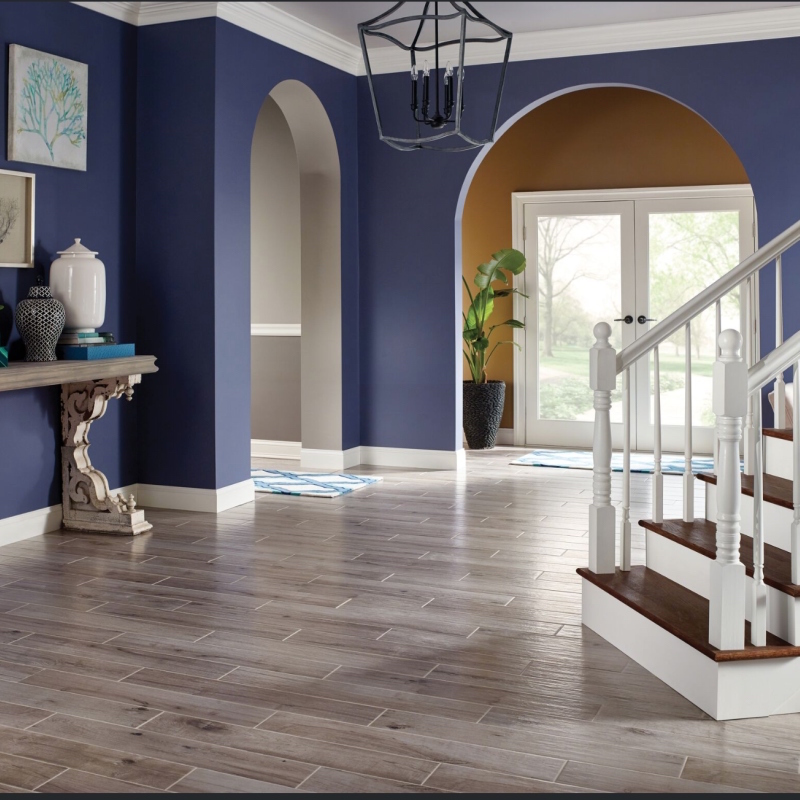 Featured: Fog Palmetto Porcelain
From coastal cottage to city loft, gray is the perfect partner for any abode. It can be cool and calm or warm and inviting, contemporary or classic. The versatility of gray makes it an obvious color choice for your next porcelain tile selection. So whether you are looking to freshen up your home or convert it into the sophisticated space you've always dreamed of, gray is the hue for you.