Luxury Vinyl Tile — The Andover Series
August 31, 2019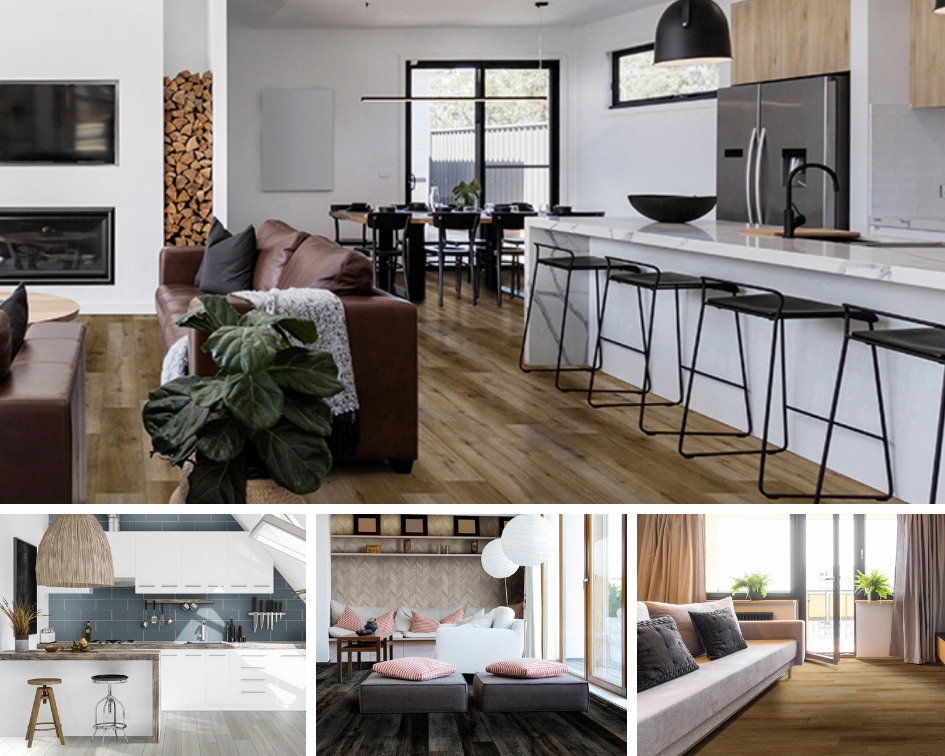 Luxury Vinyl Tile (LVT) is one of the most popular flooring choices in modern homes — does that surprise you? When you think of vinyl flooring, perhaps you think of the sheet vinyl flooring that became popular in the 1970s. It was revolutionary for its time, because it saved homeowners the work of waxing and it came in a huge variety of colors and patterns. Faux materials were big too, such as faux brick, stone, and wood.
Old-school vinyl flooring had its drawbacks, though. Compared to today's flooring choices it looked "cheap" and old-fashioned. It tore easily, and was difficult to repair. Sheet vinyl was, and still is, difficult to align perfectly, especially in a large room. Vinyl tiles tend to gather dirt along the seams. Even worse, most vinyl flooring manufactured before the mid-1980s contained asbestos, a known carcinogen.
Fortunately, today's luxury vinyl tile is vastly different from the old-fashioned flooring. Take a look at a few of our most popular colors and find out why homeowners love it so much.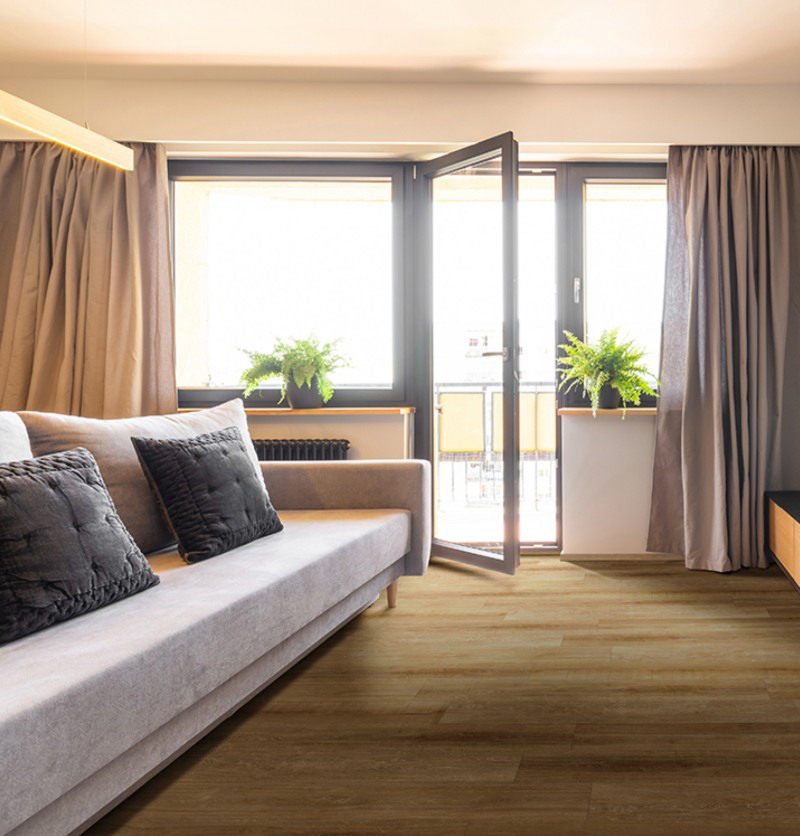 Abingdale
Here's the most notable difference between today's modern tile and old-school vinyl: colorful patterns are out, and tile that looks like wood is in. Abingdale rigid core flooring is available in 7" x 48" planks, and features advanced printing technology that faithfully replicates natural-looking wood grain, with a CrystaLux protective layer to preserve its beauty.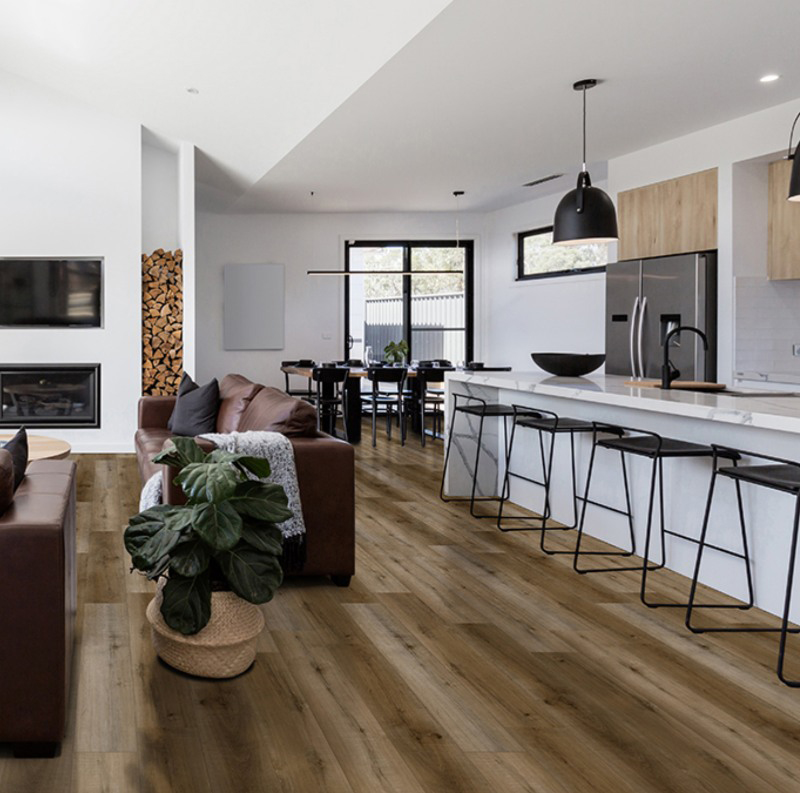 Blythe
Luxury vinyl tile planks such as Blythe rigid core flooring look like expensive hardwood flooring. But unlike natural wood, LVT planks are easy to install — it's a great DIY project. They feature a secure lock-in system so they snap together perfectly; no more gaps or misalignment with old-fashioned vinyl tile or sheets. It's easy to stagger the planks, just like real wood, for a natural look. You can even install them in creative patterns such as herringbone.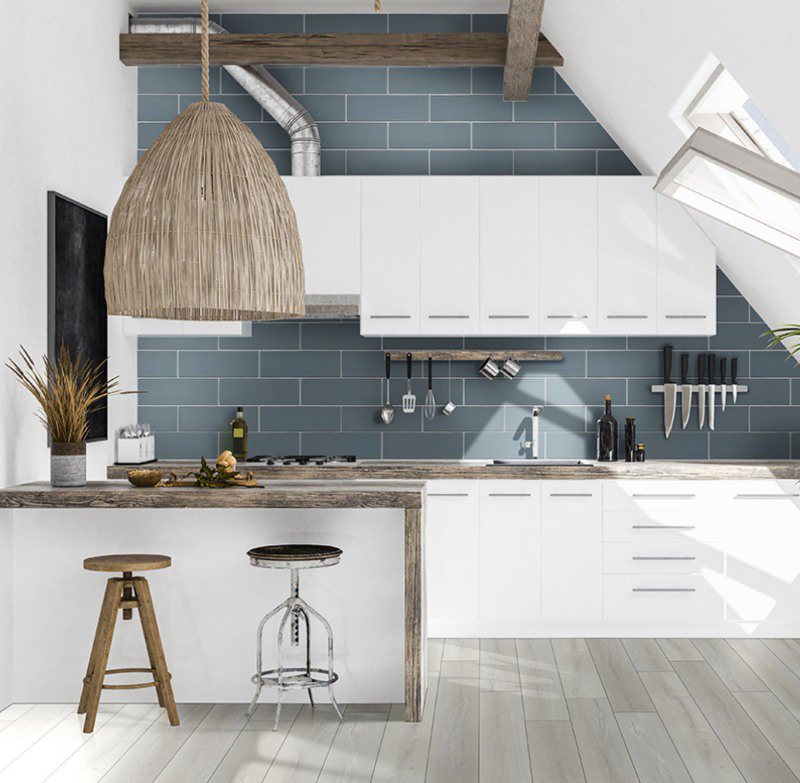 Whitby White
Natural hardwood flooring looks great the kitchen — in brochures and magazines, that is. Practical homeowners know that wood isn't a great choice for a room that sees heavy traffic, spills, and splatters. But with waterproof Whitby White vinyl plank flooring you can have that natural wood look, without any worries, in your elegant white kitchen.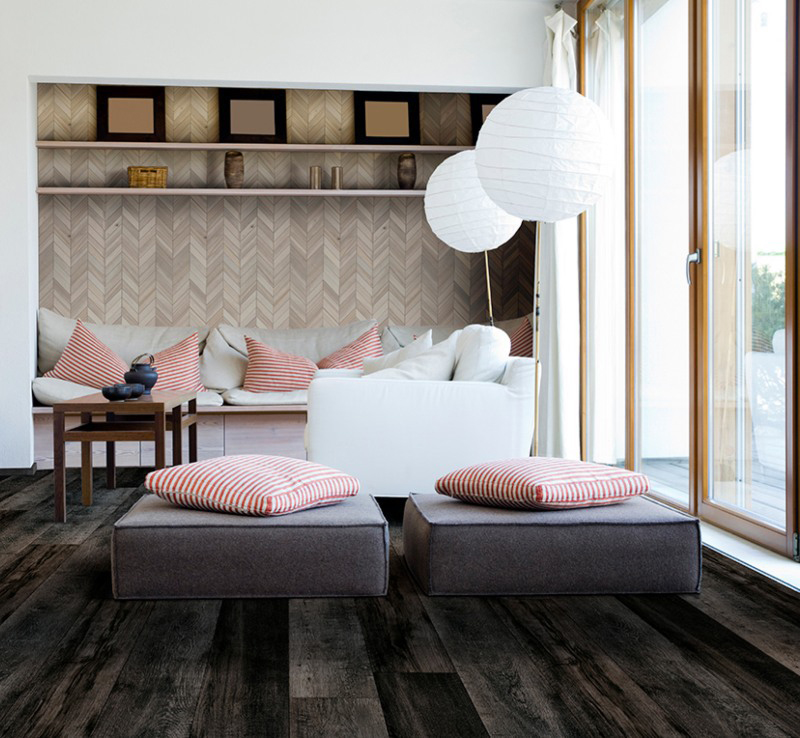 Dakworth
Living rooms, family rooms, and bedrooms benefit from hard flooring instead of carpet because it's so much easier to clean. But the old-school vinyl tiles are well known for the "clacking" sound when walked upon, especially with hard-soled shoes, and it even seems to amplify unpleasant noises. LVT planks have a pre-attached backing that absorbs sound. This room, featuring realistic, rustic-look Dakworth LVT, is as quiet and serene as it is gorgeous.
As a homeowner, you have a multitude of flooring options, ranging in price and quality. When you want the look of natural hardwood without the worry of water damage, spills, and scratches — not to mention the expense — the Andover series of luxury vinyl tile is an ideal solution. Visit MSI's web gallery to see the rest of the series as well as all the other LVT varieties we sell, and see why vinyl has become an upscale choice.
LVT Flooring provides upscale looks in a low-maintenance package for homeowners of all incomes. Learn more about the benefits of Luxury Vinyl Tile.
One of the reasons luxury vinyl tiles are so popular is because they can be installed in nearly any indoor space, regardless of what's already on the floors. You could get started today and be done in just a few days – and with professional, polished results. If that sounds attractive to you, read Luxury Vinyl installation best practices for optimal results.