Tile Style: Shower Style – No More Bathtubs
September 04, 2016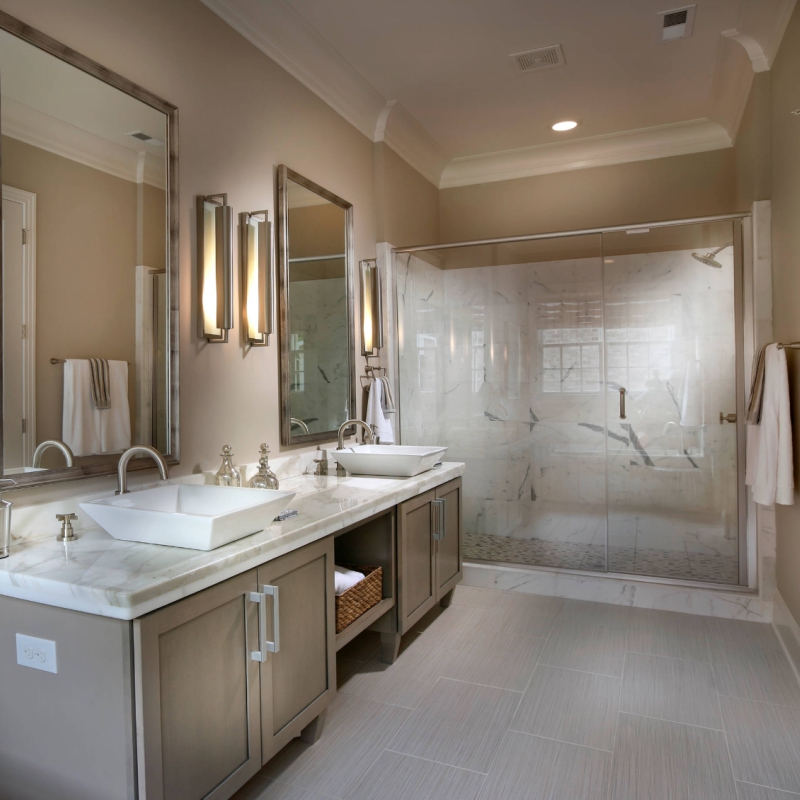 When's the last time you took a bath? Most adults report a preference for showers when it comes to daily washing – who has time to run a full bath these days, much less wash up in one? Showers are so convenient. If you have short hair, you can shower in five minutes, then be on your way.
On the other hand, baths do have their place. For example, it's hard to wrangle small children into the shower, and they do enjoy splashing and playing in the tub! And there's the romantic, relaxing ideal of drawing a bubble bath, lighting some scented candles and soaking the day's cares away. But how often do you really do that?
Most of today's homeowners agree: As long as there's a bathtub somewhere in the house, such as a bathroom shared with the children, there's no need to have one in the master bath. Eliminating the tub means more room for other luxury amenities. You can install a larger vanity or more cabinet space. Or make the shower truly spectacular with the use of MSI's beautiful tile options and modern shower features, such as a full-body spray.
In fact, if you're worried that doing away with the bath will hurt your resale value, a stellar shower – or entire wet room – can boost that value much higher than even the largest whirlpool bathtub. And let's just say, we're huge fans of marble tile right now. Or anything that resembles marble for that matter!
Calacatta Vagli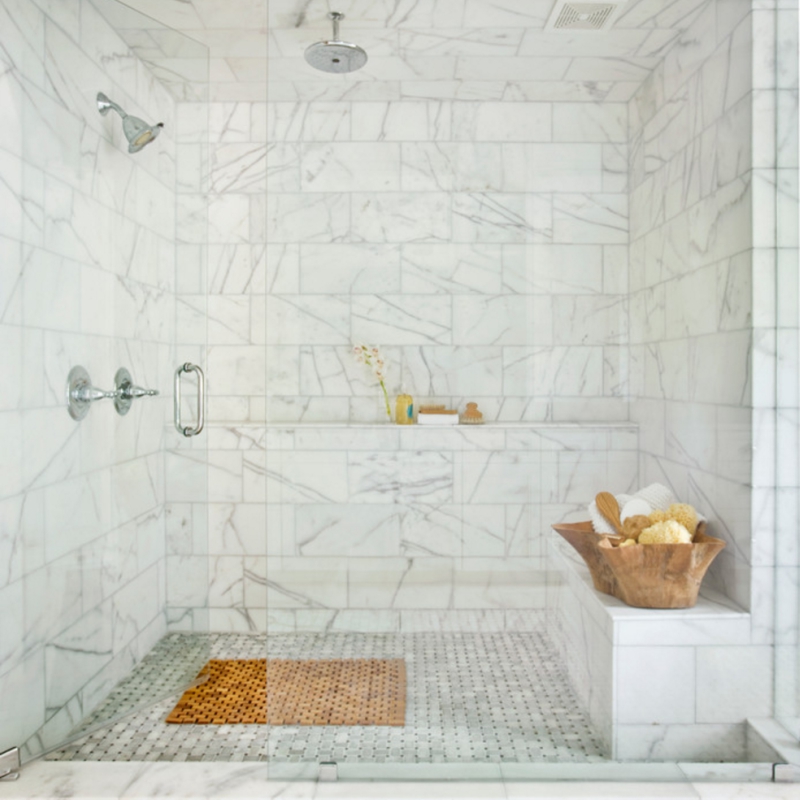 Featured: Calacatta Vagli
The classic, natural beauty of Calacatta Vagli Marble Tile can turn your shower into a spa retreat. Practically synonymous with luxury, this marble is polished to a gleaming shine, and features a white background shot through with charcoal-gray veining. Install this wall tile all over your bathroom, including horizontal surfaces as well.
Tuscany Classic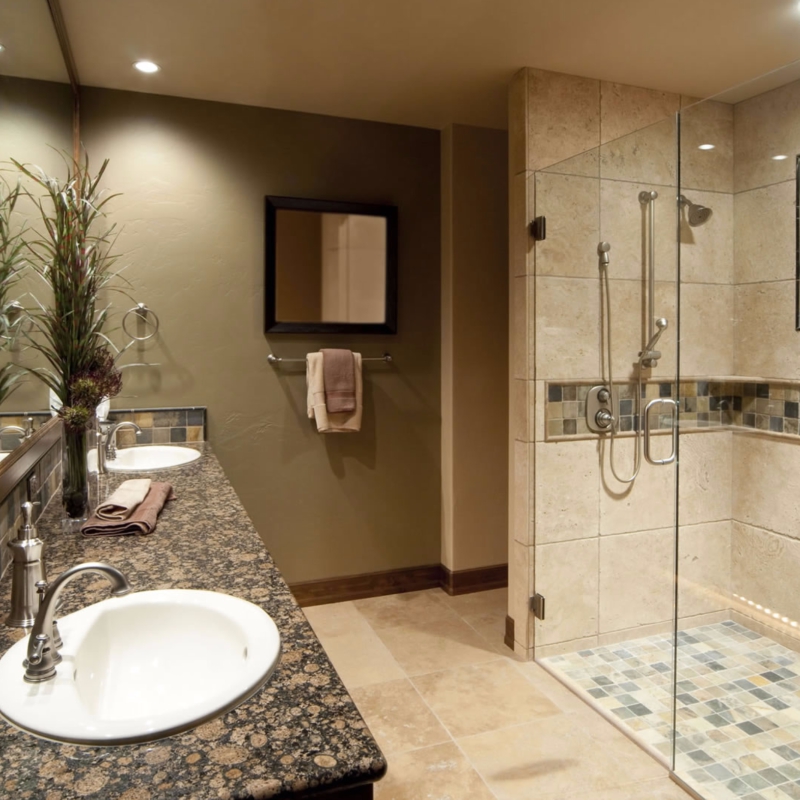 Featured: Tuscany Classic
Available in a variety of sizes and shapes including small-format tile mosaics, Tuscany Classic Travertine is a natural stone with swirls of neutral beige and brown. It's the perfect backdrop for your shower design, lending itself to any size or shape enclosure. Use it for matching floors, countertops and backsplash, and consider pairing it creatively with other types of tile for added appeal.
Venetian Café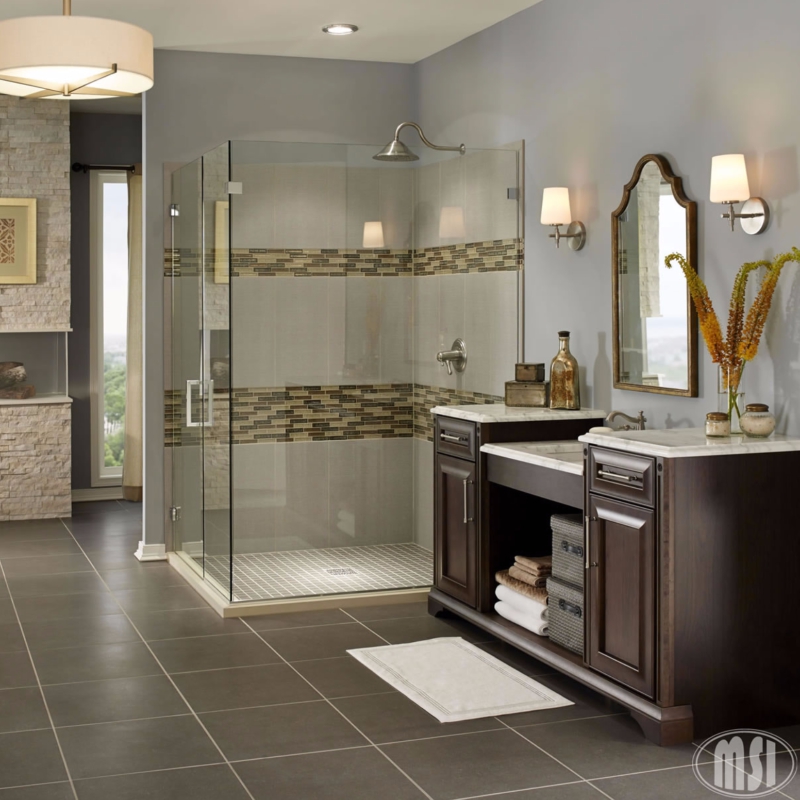 Featured: Venetian Café
The shining, 3-D effect of Venetian Cafe Crackled Glass Tile makes the most of your bathroom lighting, whether it's natural light from a window or electrical light from an overhead chandelier. Available in pre-assembled mosaics, it includes shades of pale taupe, cocoa brown and dark sable. Perfect for walls and flooring, it pairs nicely with other types of tile.
Arctic Ice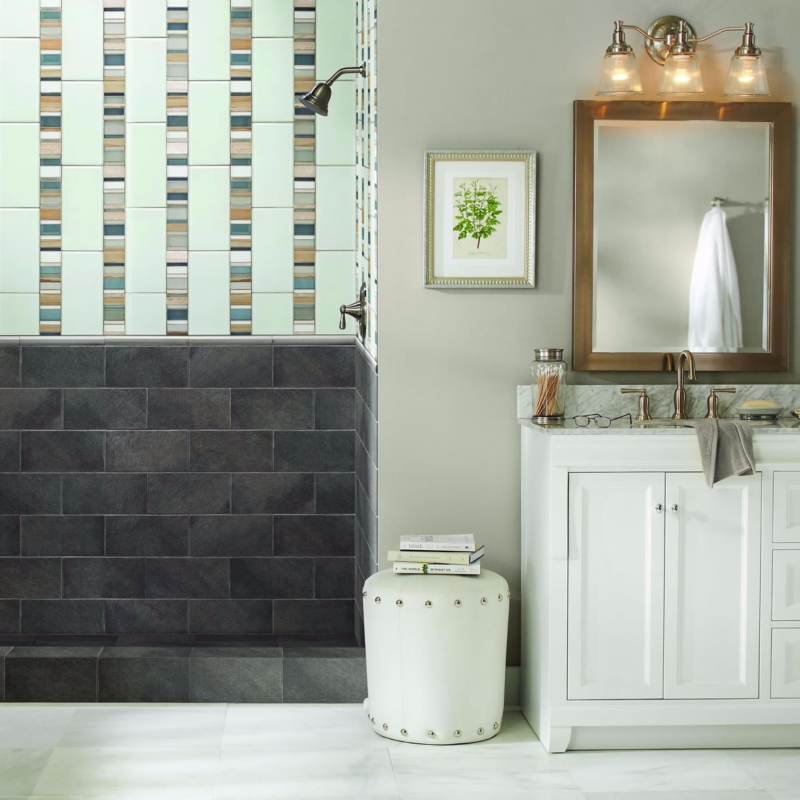 Featured: Arctic Ice
The pure white of Arctic Ice Glass Subway Tile is ideal for small showers, or as a backdrop for other creative, colorful elements. Install it alone or combined with other tiles and it will catch the light, creating a cheerful space for the job of getting yourself squeaky clean.
Pietra Calacatta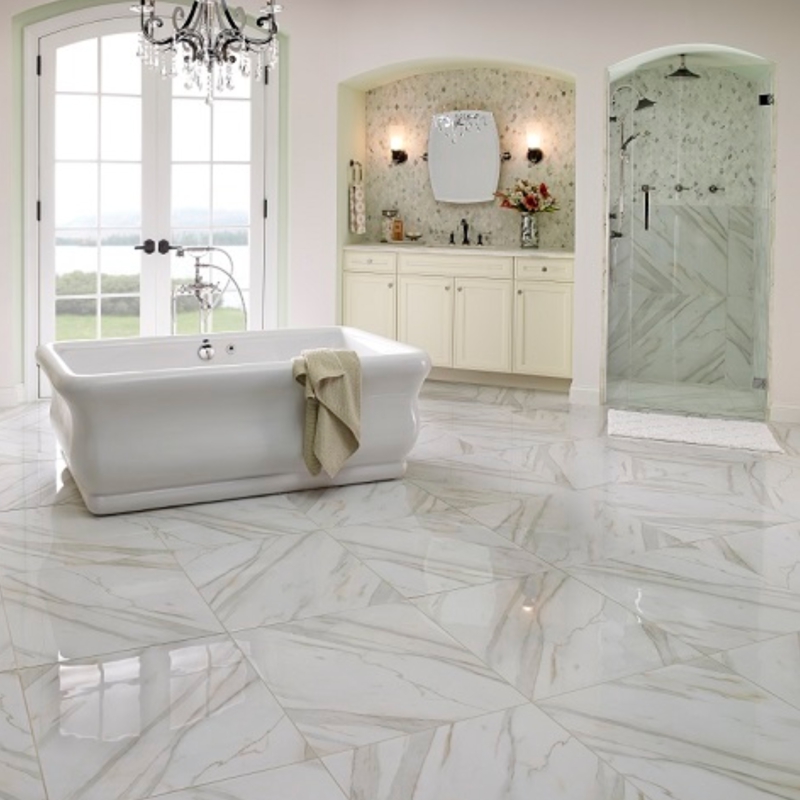 Featured: Pietra Calacatta
Porcelain tile is beloved for its easy-care, worry-free beauty, and Pietra Calacatta is one great example. It mimics luxurious marble, featuring a creamy white background, with gray and brown veins. It's available in both polished and matte finish, with coordinating bull-nose tiles for edges and corners.
Showers are great for those of us who are always in a hurry. But just because you're rushed in the morning doesn't mean you can't appreciate the beauty and luxury of a designer shower stall. With a space this lovely, you'll never miss the tub!