Tile Style: Down Under With Subway Tile
September 02, 2016
If you're searching for a timeless style for your kitchen or bathroom renovation, look no further! Subway tiles, a classic design element for decades, are bigger than ever and are being used in all types of projects, from country kitchens to uptown lofts. Variations on the traditional design are making the look even more accessible for today's homeowners. Subway tile has come a long way from its origins in New York City subway stations built over a century ago. These traditional ceramic tiles were preferred in commercial settings for their durability and easy maintenance, and these same properties have made subway tile a favorite for homeowners as well.
Not only is it practical, but ceramic subway tile also offers a classic, clean look that never goes out of style. Maybe you're drawn to the timeless nature of subway tile, but also like to add your unique touch. If that sounds like you, you can put a twist on the traditional look by mixing up your subway tile material, pattern, color, or even shape.
A preferred choice for wall tile and shower surrounds, subway tile can be updated simply by swapping out the classic ceramic for natural stone or even contemporary glass.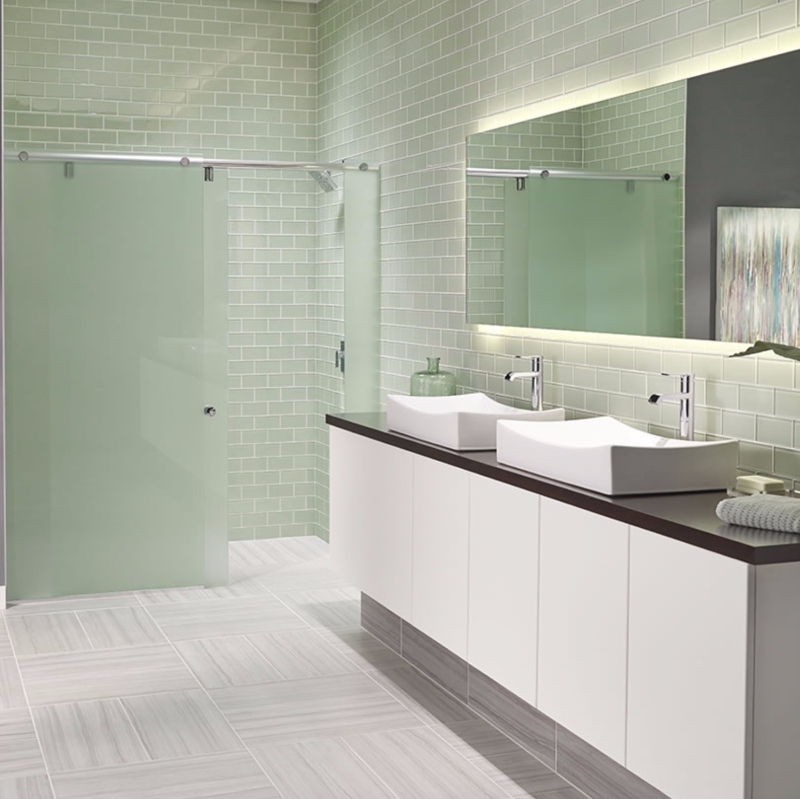 Featured: Arctic Ice
For example, the cool, sleek look of MSI's Arctic Ice glass mosaic subway tiles instantly transforms an ordinary bathroom into a spa retreat. High gloss white is the traditional standby finish for ceramic subway tiles, but with so many new color options on the market, you can have fun with this classic shape.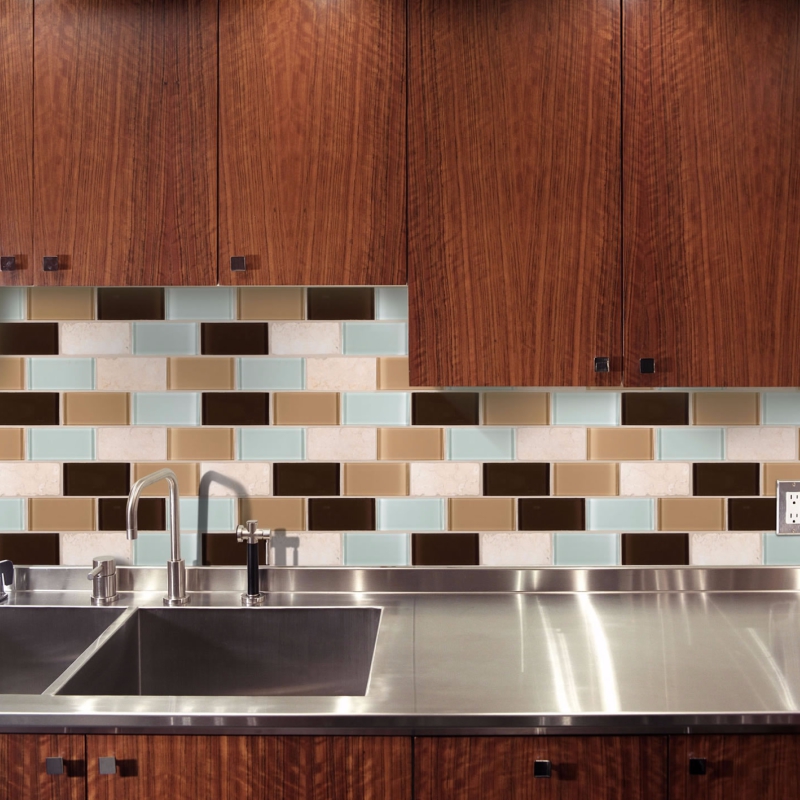 Featured: Desert Mirage
MSI offers Desert Mirage, a multicolored subway tile mosaic that blends cream-colored natural stone tile and complementary glass tiles in shades of tan, chocolate, and light blue. With its variation in color and texture, this tile makes a stunning accent wall. Another easy way to add interest to a simple subway tile is to play with pattern.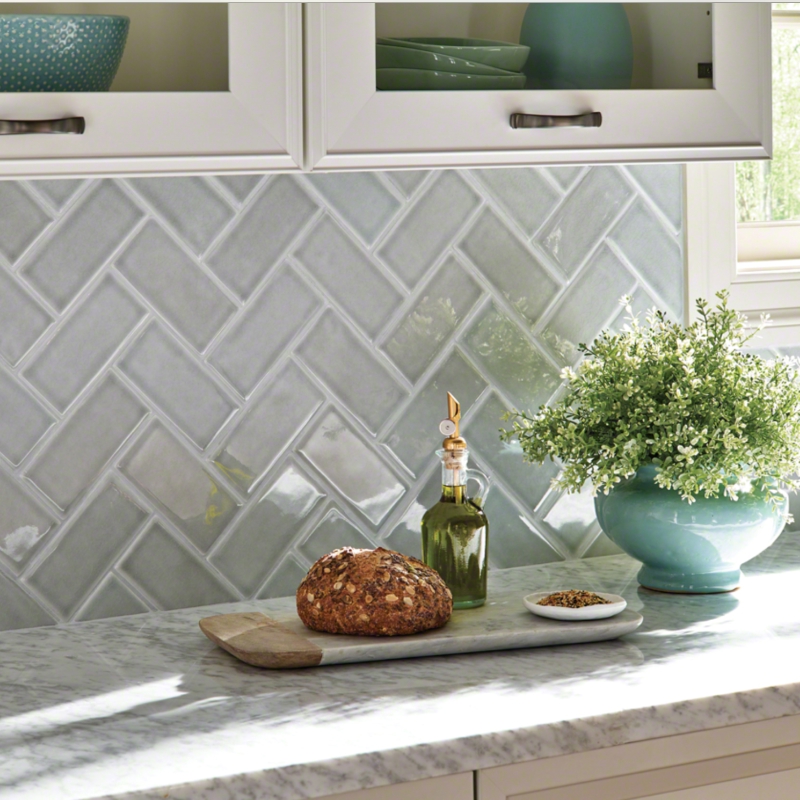 Featured: Morning Fog
For example, MSI's Morning Fog handcrafted herringbone pattern ceramic tiles are an unexpected departure from the classic horizontal brick pattern.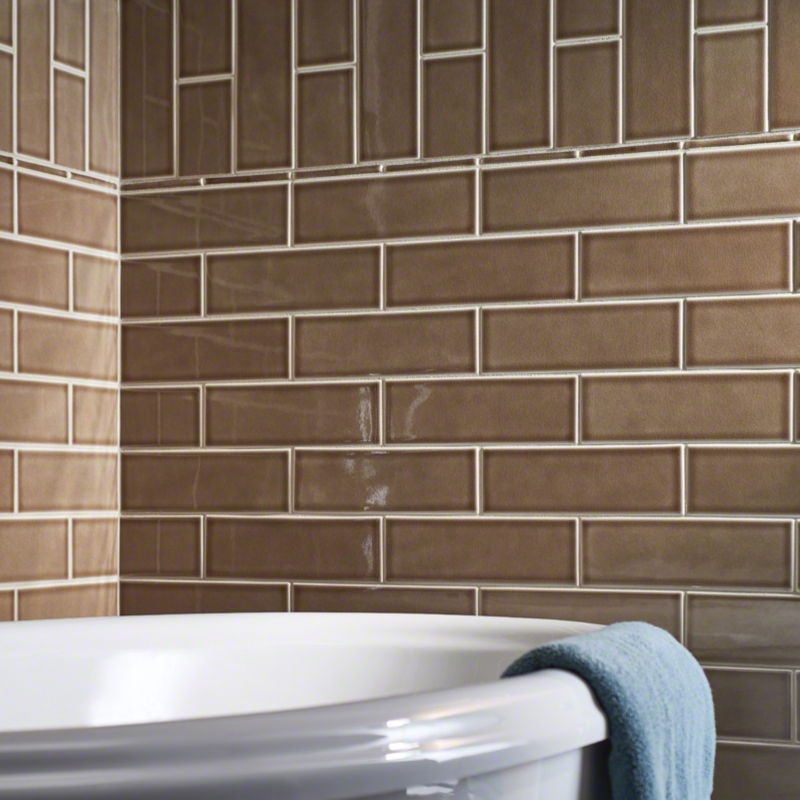 Featured: Artisan Taupe
You can even mix two patterns together, as seen in Artisan Taupe ceramic tiles from MSI's Highland Park collection. An interesting installation pattern can effortlessly update even the most unassuming tile selection. Subway tile is also now offered in a variety of sizes to complement any design aesthetic.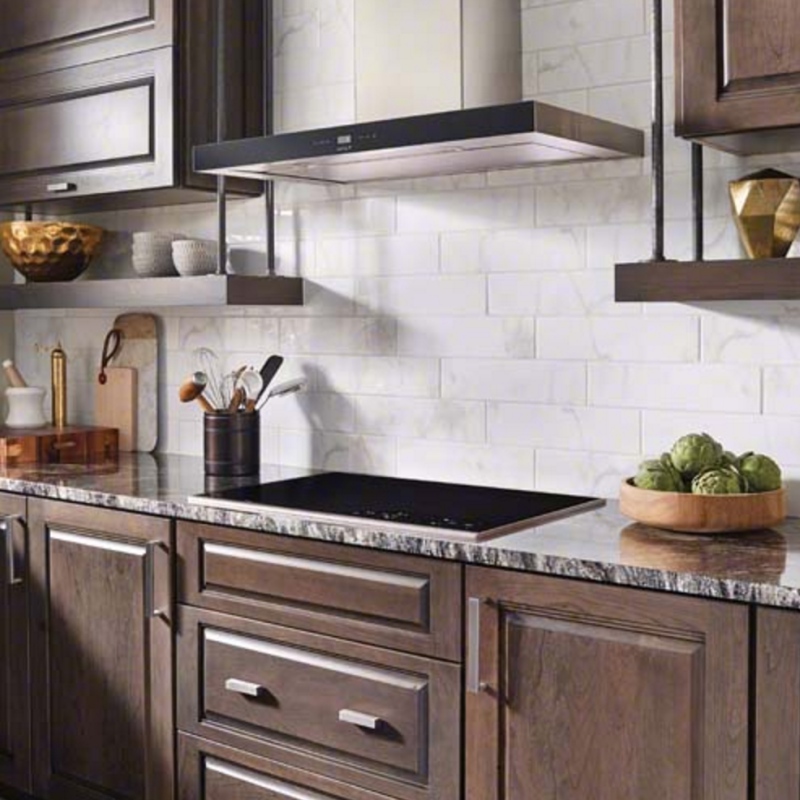 Featured: Classique White Carrara
Elongated tiles such as the Classique Series White Carrara take the always classic look of marble and kick it up a notch, adding visual interest and opening up new possibilities for pattern. Longer tiles work especially well in a vertical application or as a tile backsplash or wall tile.
So whether it's natural stone tile in a multicolored application or a glass tile backsplash in a herringbone pattern, these fresh new takes on ever-popular subway tile are sure to please.