Tile Style: White Marble Madness
August 01, 2016
\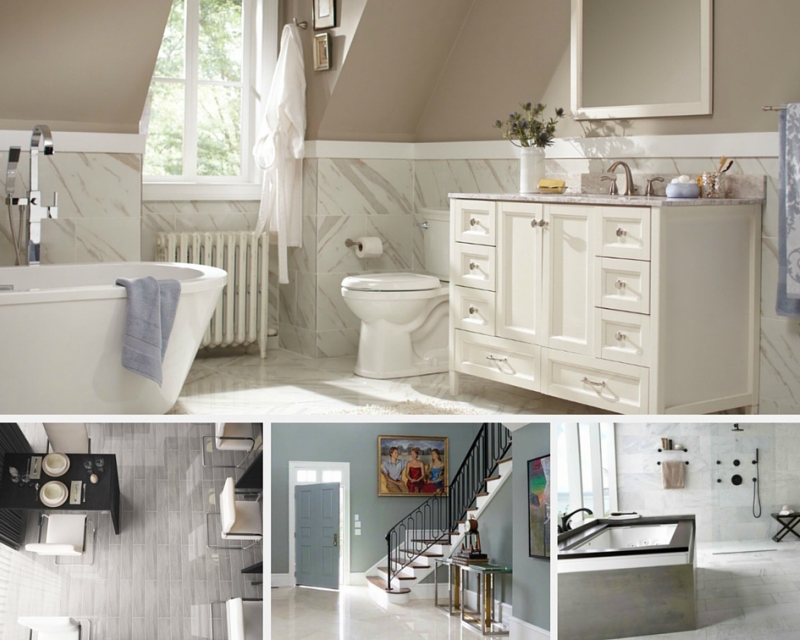 Following design trends can be fun, but timeless beauty has its appeal as well. If you're looking for a surface material that is guaranteed to be in style and in high demand for decades, there's nothing quite like white marble flooring and marble countertops.
Marble tile, and marble slabs are available in many different colorways, all with their own subtle character. Either matte or polished, they speak of luxury, while also fitting well into more casual décor schemes. Perhaps most importantly, white marble continues to be one of the most desired stone surfaces for home buyers, so it's an investment that will definitely add to your home's resale value.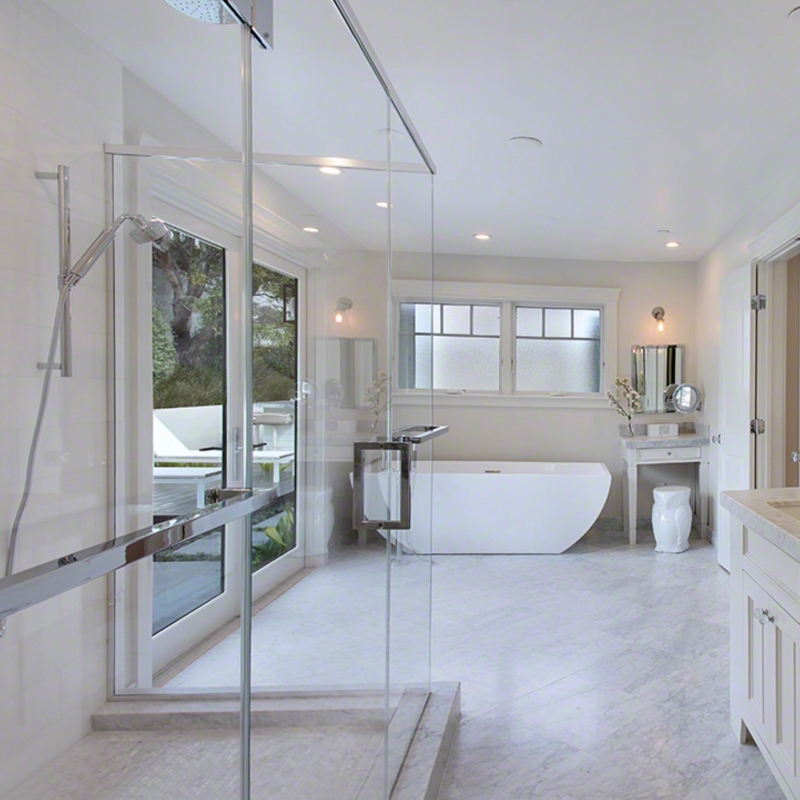 Featured: Carrara White
Where can you use white marble in your home? Just about everywhere. Install marble flooring, countertops, backsplashes, walls, shower surrounds, fireplace accents and more. It's one of the most versatile surface materials, available in slab, tile, and mosaic format for endless creative options.
White Oak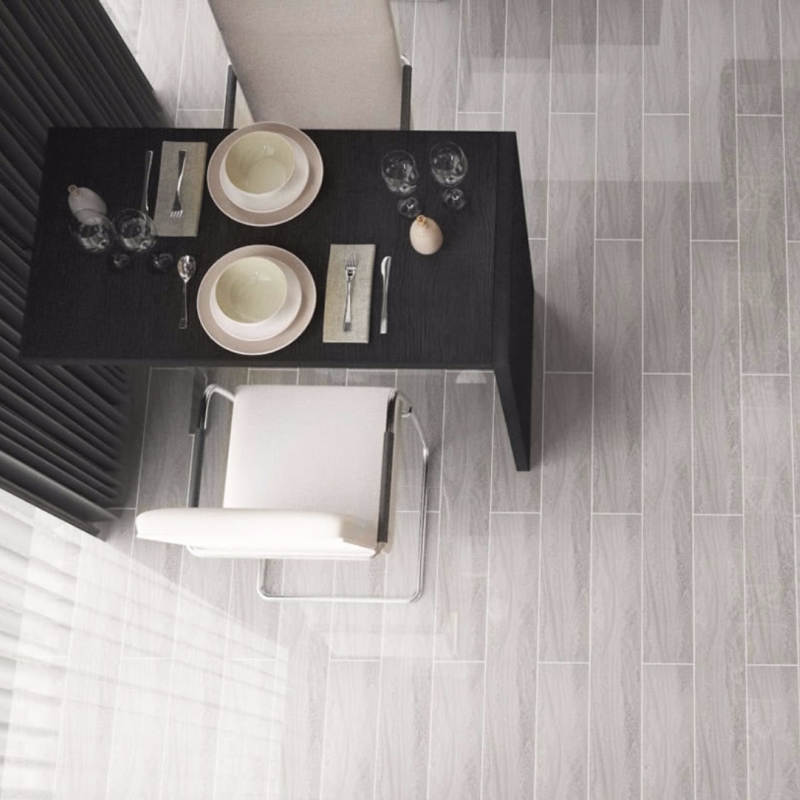 Featured: White Oak
With a sleek polished or matte honed finish, White Oak is a natural marble with a linear pattern of slightly off-white shades reminiscent of pale wood grain. It is available in slabs, tiles and many different mosaic patterns. White Oak is not recommended for countertops, but is ideal for flooring, backsplashes, walls or dramatic stacked stone accents.
Calacatta Gold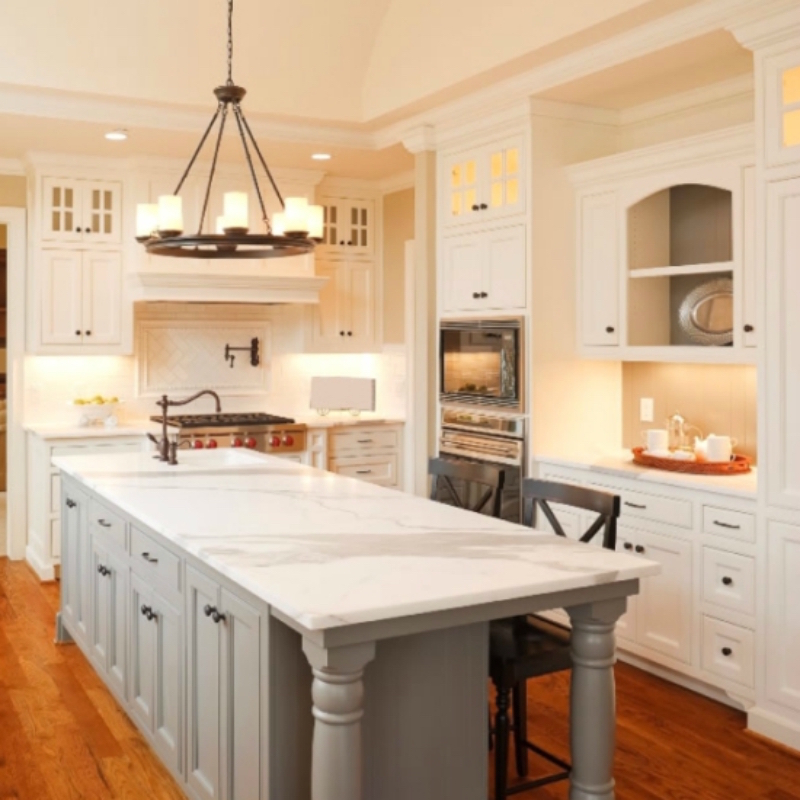 Featured: Calacatta Gold
Featuring swirls of pale gray and gold on a pure white background, Calacatta Gold is a natural Italian marble. Calacatta Gold marble is ideal for countertops, flooring, bathroom vanities, among other purposes, and may be ordered in mosaics, tiles and slabs.
Arabescato Carrara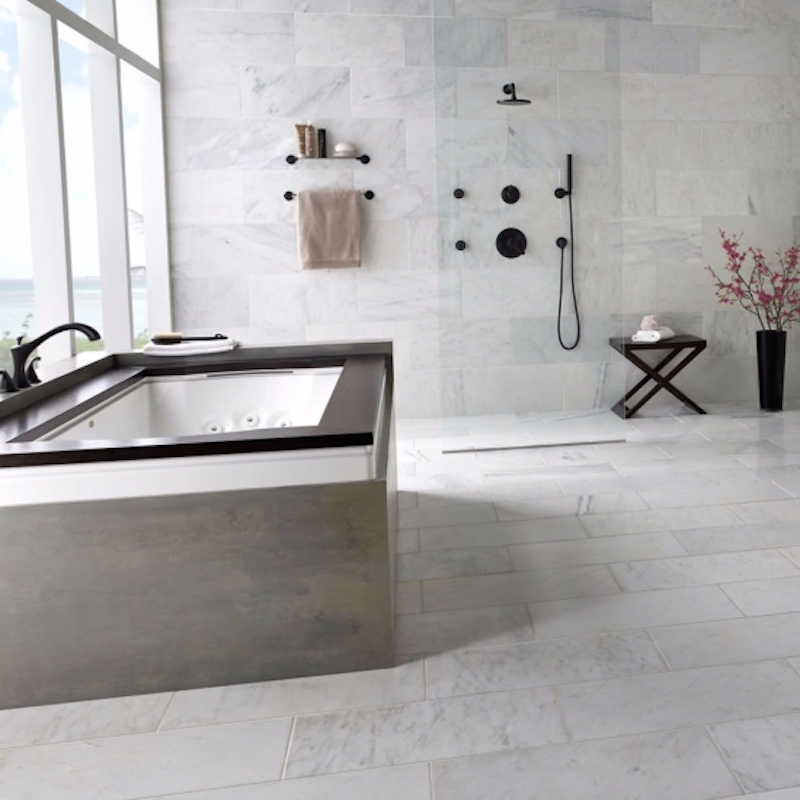 Featured: Arabescato Carrara
The medium variation of Arabescato Carrara, subtle gray swirls, helps it fit into many different décor styles. Choose polished Carrara White for sleek, traditional looks, or a honed finish for a more casual appearance. This marble is tough enough for any residential purpose, and may even be used in commercial applications.
Crema Marfil Premium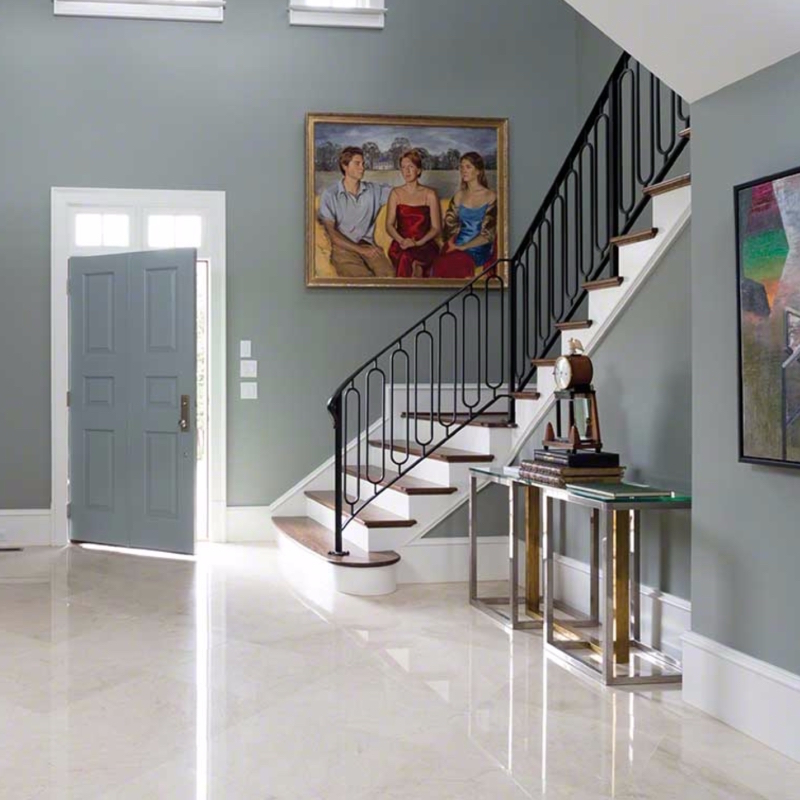 Featured: Crema Marfil Premium
If you need a classic, neutral colorway for a small room or as backdrop for another dramatic design element, the low variation in Crema Marfil Premium may be your ideal choice. It has just enough pattern to give it movement and appeal, but not enough to overwhelm your décor. Crema Marfil is available in large slab and tile format.
Pietra Calacatta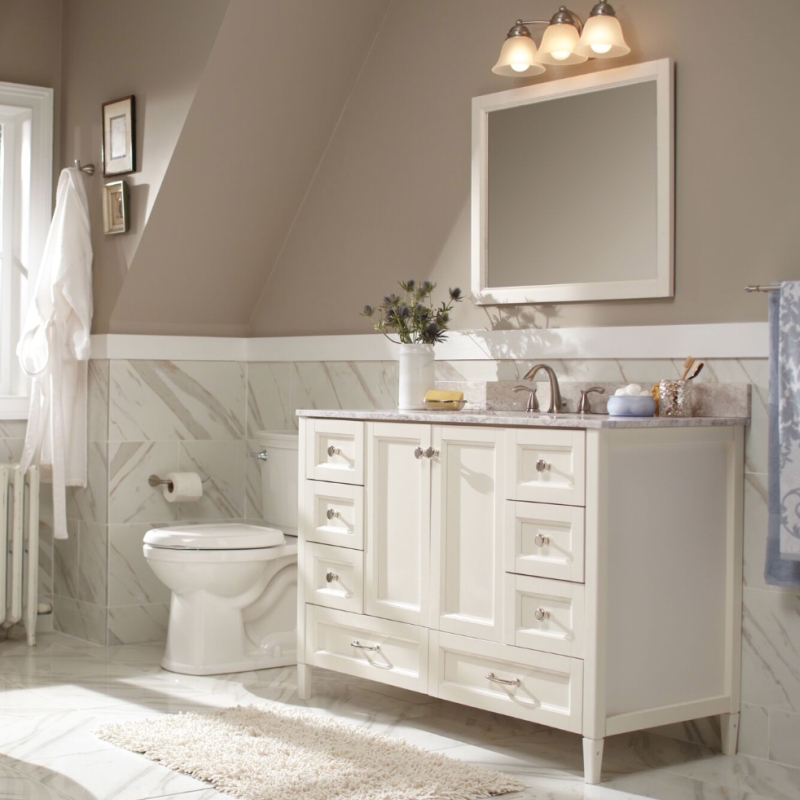 Featured: Pietra Calacatta Porcelain
White marble, along with its white porcelain look-alike, Calacatta Porcelain, cannot be beat for timeless appeal, resale value, and the luxurious character it adds to your home. It's also one of the most versatile surface materials available, and a trend that won't go away anytime soon!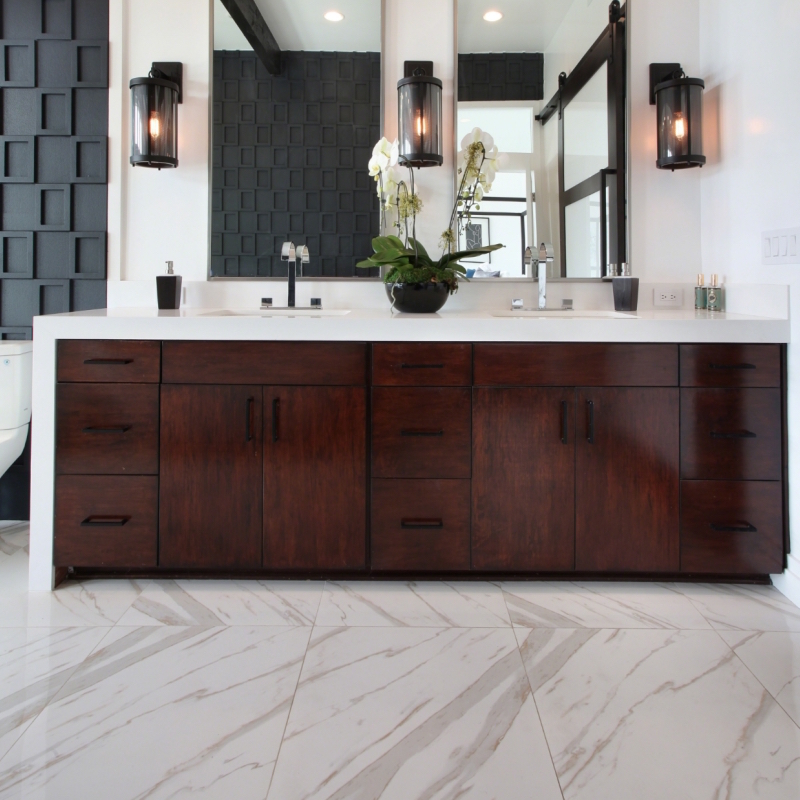 Featured: Pietra Calacatta Porcelain
Need some inspiration? Visit MSI's Lookbook, and consider these lovely white marble and porcelain products when it comes time to design your home!