Tile Style: Transform Your Home With Travertine 
July 29, 2016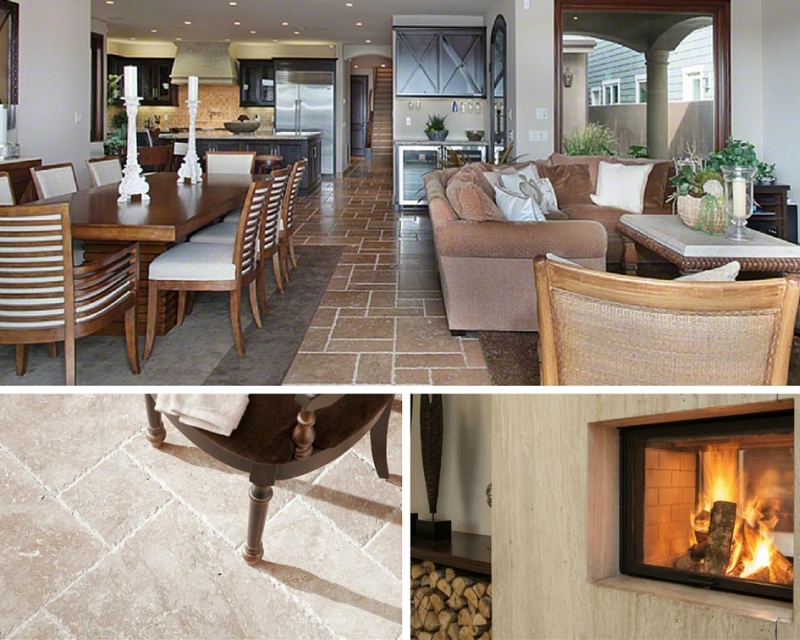 If you love the idea of incorporating premium natural stone in your home build or remodel, take a closer look at travertine tile. This luxurious, porous building material—most of which originates from Mexico, Italy, and Turkey—has been beautifying spaces for centuries.
The sedimentary stone is highly prized for its rustic appearance, durability and design versatility, and can be used for everything from flooring or countertops to feature walls. Once you learn more about the top four features of travertine, we think you'll want to transform your kitchen, bathroom, or backyard with this classic natural product.
Types of Finishes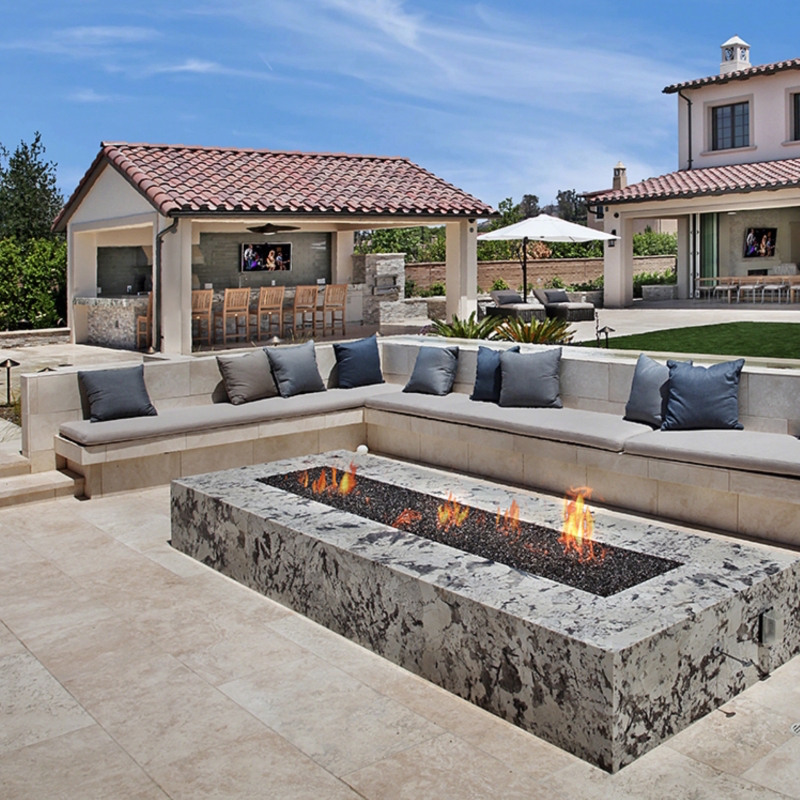 Travertine is characterized by the small nooks and crannies throughout the stone and its surface. These small crevices and craters can be filled or unfilled, and the look will ultimately depend on which of the four common finishes you choose:
Honed travertine: the most popular traditional finish because of its smooth, matte texture — it can be filled or unfilled.
Polished travertine: provides a smooth texture with a glossy finish — in order to achieve this shiny look, the stone is usually filled.
Tumbled travertine: has a textured, weathered-looking surface.
Brushed travertine: offers a little less textured look — is usually unfilled, and comes in the most muted colors.
Numerous Sizes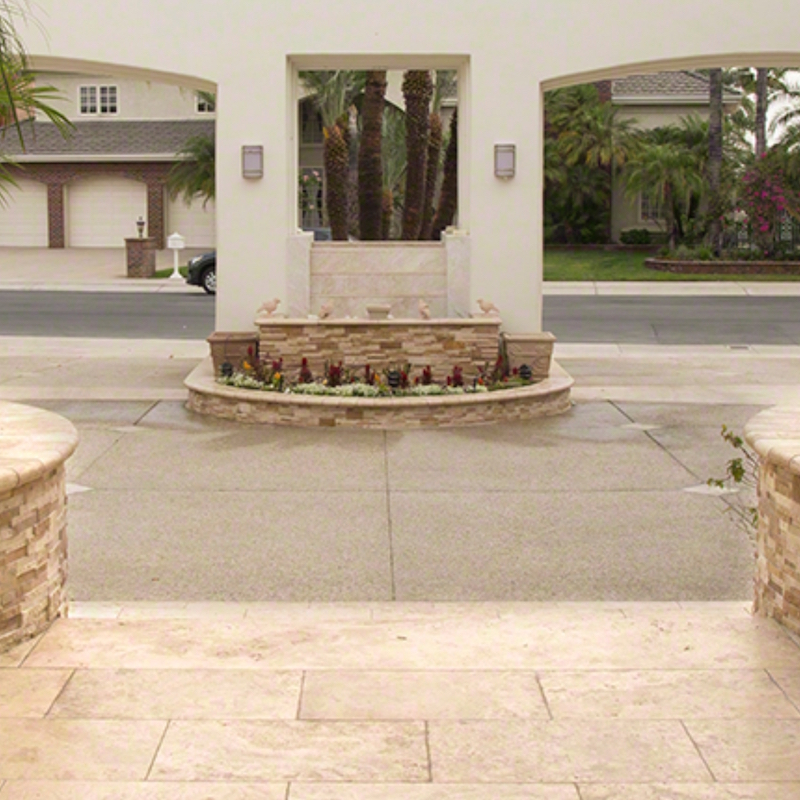 Featured: Paredon Crema
Size matters in your travertine selection as well. When it comes to achieving the look you desire, you can select anything from small mosaics to impressive large slabs.
In fact, travertine can be cut to a number of lengths. Square tiles come in 12, 16, or 24-inch sizes; rectangular plank tiles are 6x24; and elongated, large-format tiles come in 12x24, 16x24, or 18x36. Paver sizes are also available in 8x8 and 8x16.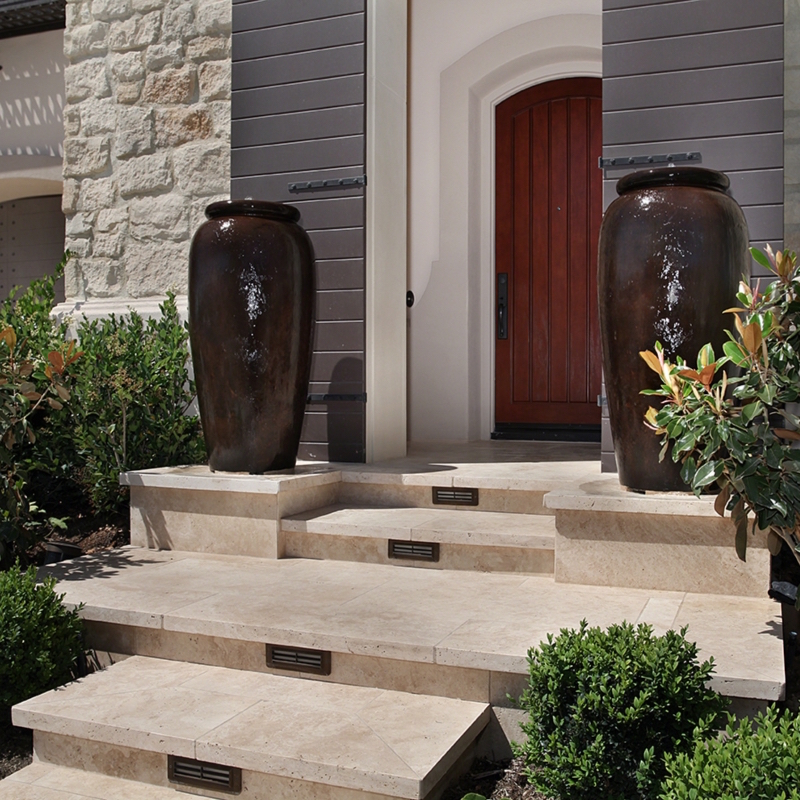 Featured: Tuscany Platinum
Before you pick the right fit for your home, ask yourself some basic questions:
Will you be using travertine indoors or outdoors?
Will it be used frequently, as in a countertop or flooring?
Are you after an intricate or sleek look?
Answering these questions will help you decide which size produces the pattern and layout you desire, and which travertine will work best for your lifestyle.
Various Colors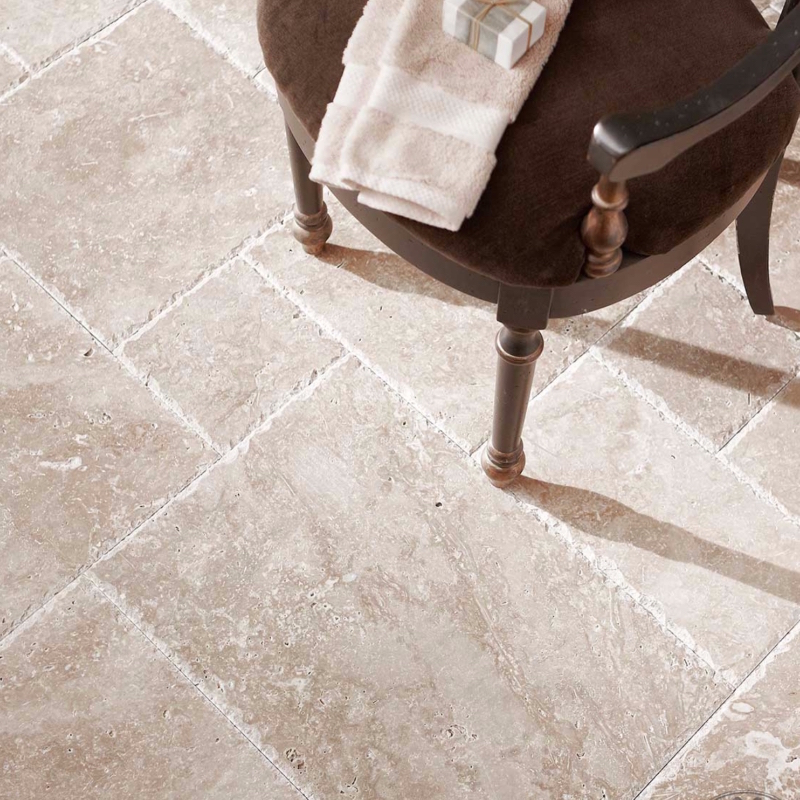 Featured: Tuscany Walnut