Choosing The Perfect Grout Color For Your Backsplash
June 27, 2016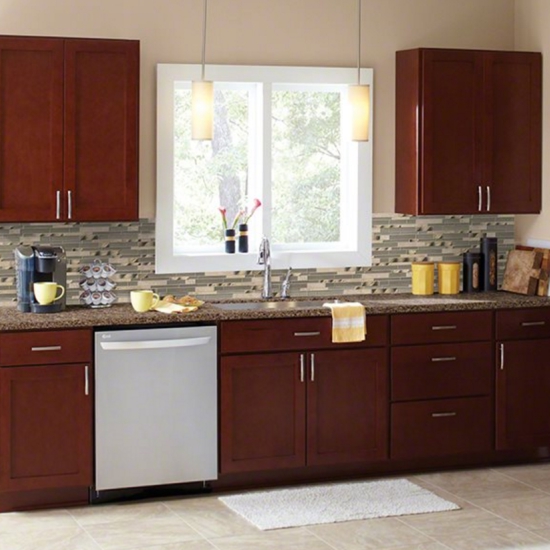 So you've found the perfect backsplash tile? Don't get too comfortable just yet. Because now it's time to choose the perfect grout color, a design decision just as important as choosing your tile. Why? While grout might seem like a secondary detail, it affects what your backsplash will look like once installed, making grout color a crucial part of the overall backsplash design. For example, a contrasting grout color can create a statement-making pattern while a grout color in the same or similar in hue quietly emphasizes your tile rather than the shapes created with grout lines.
Need help deciding what's right for your room? Here are five of the most popular grout styles.
1. Match Grout to Tile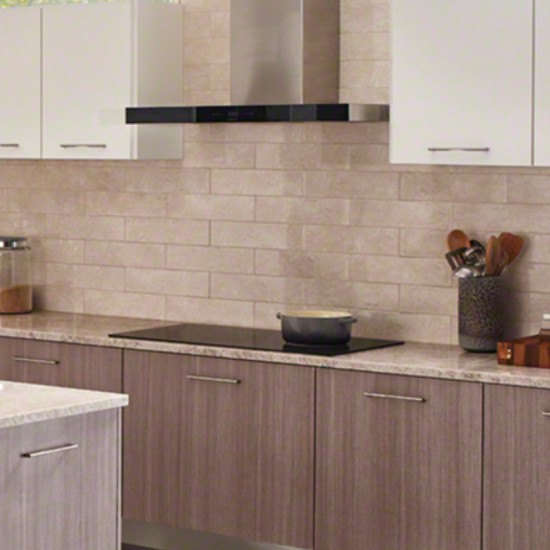 Featured: Beige Crema Ceramic Tile
If you want your backsplash tile to be the main attraction, choose a grout color that matches your tile exactly. This will keep the focus on the tile itself rather than on a pattern created from the grout's outline. This design style works especially well for neutral tiles (think white, creams and grays), which are usually chosen as a quiet, serene backdrop. In the kitchen above, our Beige Crema tile, featuring soft creams and tonal gray veins, creates a muted, understated look with color-matched grout.
2. Stick with the Same Color Family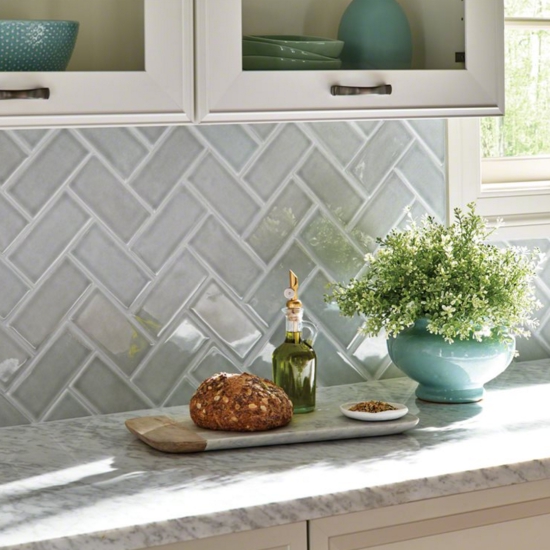 Featured: Morning Fog Ceramic Tile
If you want a subtle backsplash pattern that still marries well with your tile, choose a grout shade a few tones lighter or darker than your tile. Because it falls within the same color family, it offers a slight contrast without being too pronounced. Above, our Morning Fog ceramic tile is outlined with a light gray-blue grout to highlight the herringbone installation in a refined but stunning way.
3. Go Light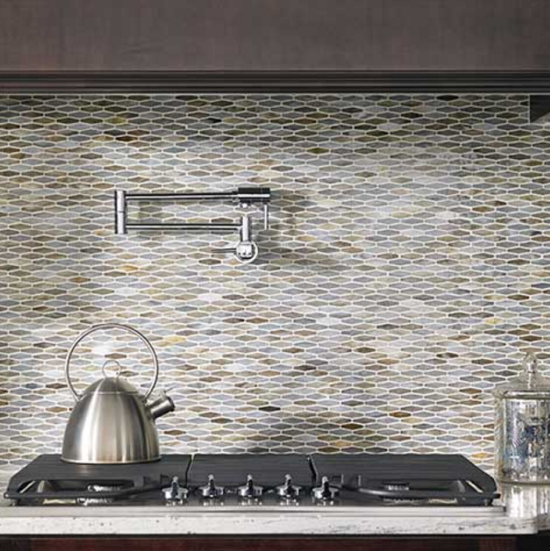 Featured: Mochachino Hexagon Pattern
Probably the most common grout style, going light is usually a safe bet, especially when a colorful mosaic tile is in the mix. This contrast is loved because it highlights unique tile shapes and colors in a fresh way. Insider tip: For a balanced backsplash, select a warm white grout if your tiles are cool in tone, and a cool, bright white for warm-toned tiles. In the photos above, off-white grout outlines our Mochachino hexagon tile for a fresh and contemporary look that is still soft and inviting.
4. Go Dark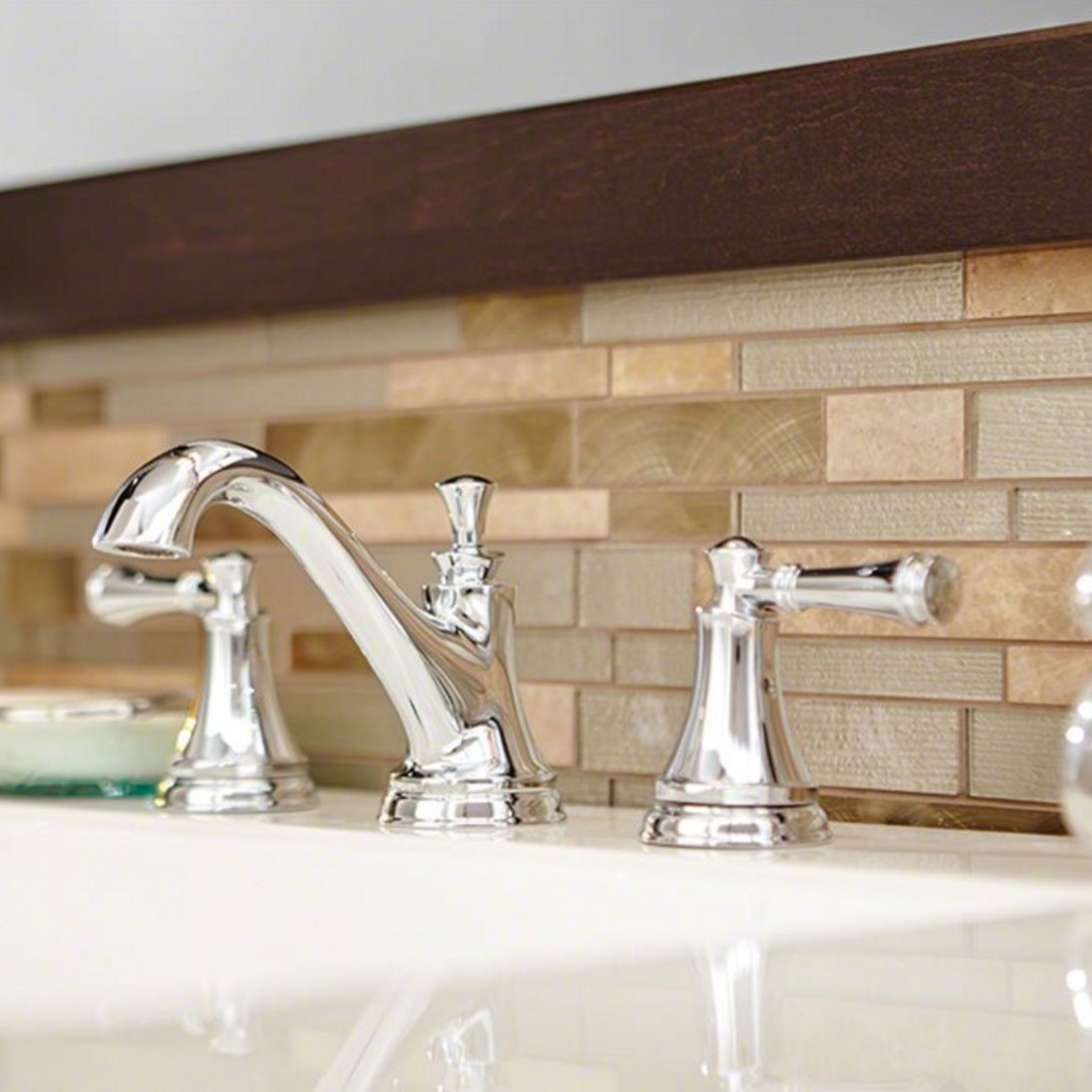 Featured: Champagne Toast Interlocking Pattern
If you want something a bit more unexpected and unusual, consider a dark grout. This choice is especially ideal if you want to highlight interesting tile shapes, such as the offset brick pattern shown with our Champagne Toast tiles above. Keep in mind that the grout doesn't have to be extremely dark. Taupes, beiges, and mochas are all considered dark grouts that can give neutral mosaics a subtly dramatic look. One additional bonus of darker grout is that it won't show stains as readily as grout in lighter hues.
5. Match Grout to Other Details in a Room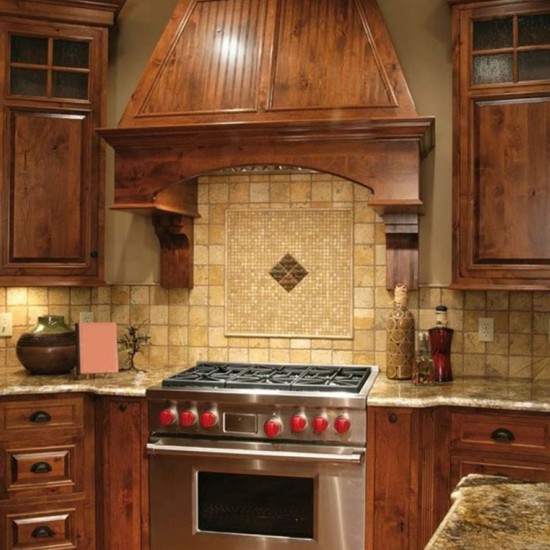 Featured: Tuscany Gold 4x4 Tumbled Travertine Tile
Last but not least, look beyond your backsplash. Are there other colors in the room, such as wall paint or a great counter color that you want to highlight to tie together your kitchen or bathroom design? In the photo above, taupe-hued grout surrounds our Tuscany Gold tiles, effortlessly tying in the room's wall color.
Final Tip: If you can't decide between your favorites, create mockup samples of your tile and potential grout designs on a piece of wood and place it in the room you are remodeling. Imagine what the designs would look like as installed wall tile in the morning, during the day and at night. Within a week, you should get a sense for which grout color feels right for you. For even more inspiration, check out our Backsplash Tile Guide.
READ MORE ABOUT DIFFERENT TYPES GROUT
Backsplash Series Part Four: About Grout
Choosing The Best Grout for Backsplash Tile Installations