Current Obsessions: Black & White And Chic All Over
September 17, 2016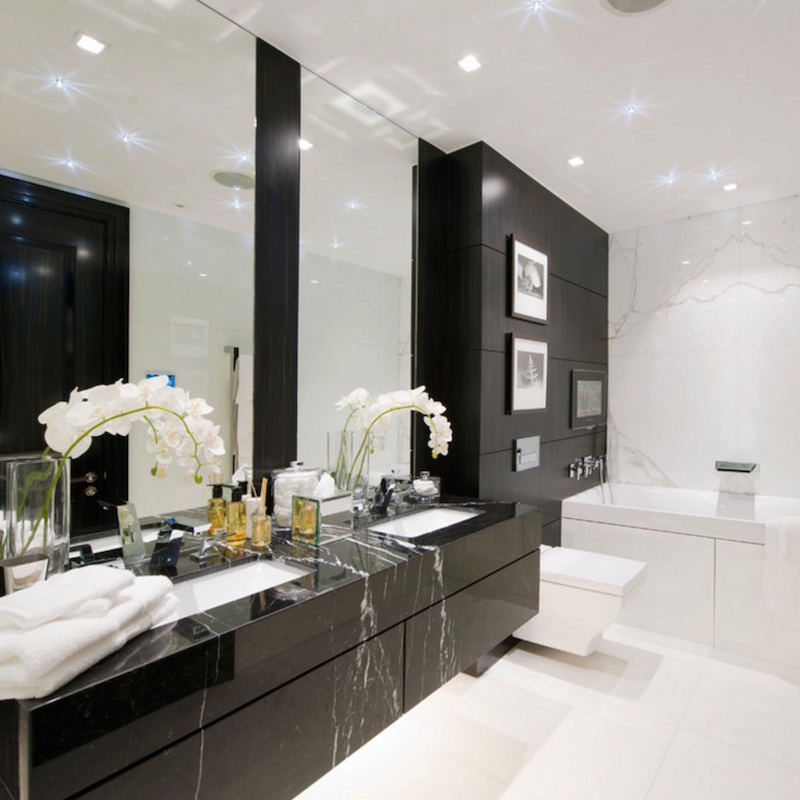 Nothing says sophisticated elegance like a black and white interior design palette. Whether for a crisp kitchen, elegant living room, or refined master bath, the combination ebony and ivory tones is the way to go for an upscale and chic look. And for good reason. This classic color palette marries well with a wide array of accessories and accent colors, making it exceedingly simple to update your design look with fresh colors and textures, while the base design remains timeless.
Fortunately for shoppers, a wide range of premium black and white granite tiles, marble tiles, and quartz countertops are available to choose from. From black granite slabs with dramatic white veins to white marble mosaic tiles with black accents, there is something in every shape and size to allow you to create your custom and stylish black and white space.
At the end of the day, design is about creating a show-stopping space that fits your personality and lifestyle; this is particularly true for kitchens. Entertain with confidence in a kitchen with clean white cabinetry and durable, low-maintenance Sparkling Black™ Quartz countertops. This beautiful design is easily complemented with the addition of colorful accessories and light fixtures that add a touch of bling, increasing the glamor quotient in this elegant entertaining space.
Prefer a cool, modern style? Black cabinetry and Arctic White™ Quartz countertops convey a decidedly contemporary edge in this black and white design theme. The sleek solid white countertop in this space echoes the sophistication of the sleek fixtures and stainless steel hardware and accents. All of these components combine to create a kitchen that is fresh, clean, and definitely fashion forward.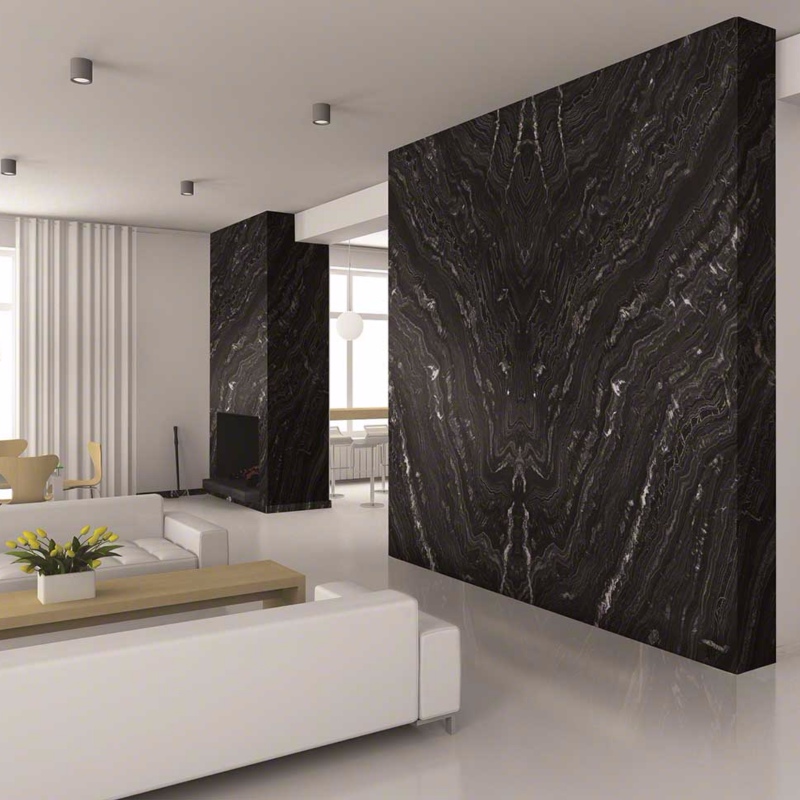 Featured: Agatha Black Granite
We've all heard of an infinity pool, but how about an infinity wall? In this beautiful and contemporary black and white living room, Agatha Black Granite slabs are installed in a mirror image, the natural veins creating the illusion of infinity. This stunning focal wall highlights the incomparable beauty and drama of natural stone—at once bold and timeless. The veins and movement of natural stone slabs add unique visual details, and in this case, become art for your home.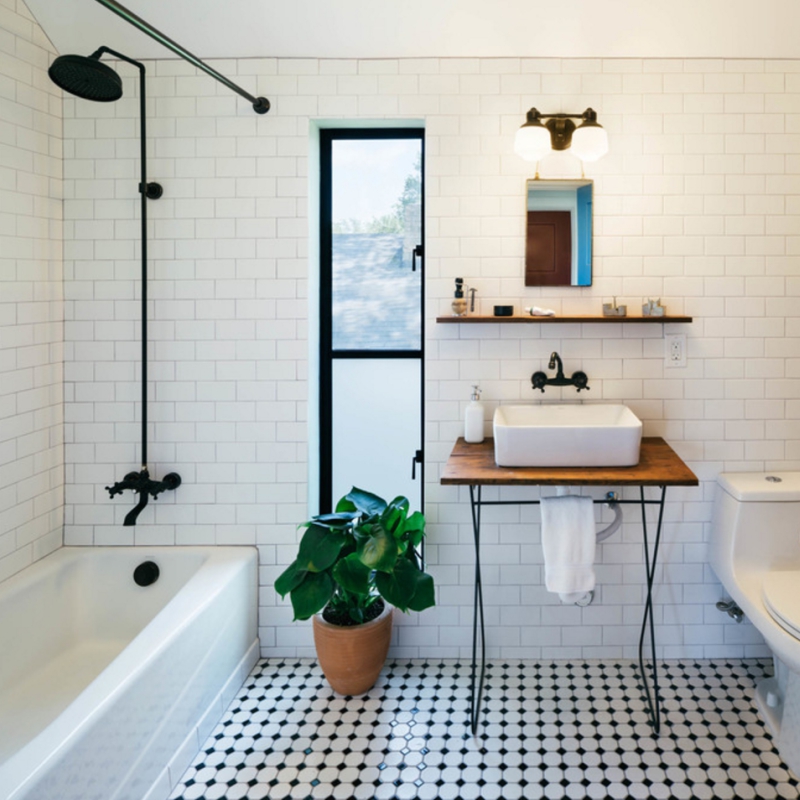 Featured: Arabescato Carrara Octagon
Not to be left out, bathrooms are the perfect place to add a touch of elegance and drama. Bathrooms can be transformed from boring to beautiful with the addition of natural marble Arabescato Carrara Octagon tiles. Here, this classic pattern encompasses traditional design elements such subway tiles, but also embraces a farmhouse-inspired vanity. Playful or serious, these beautiful black and white marble tiles are a perfect choice to add geometric shape and character to your space.
Fresh, clean, sophisticated, and elegant, selecting black and white tiles and slabs is a perfect way to highlight whimsical artwork and playful accessories, and to combine traditional and contemporary styles in your design project. And with marble, granite, and quartz products from MSI, you can make your space Black and White and Chic all over.