Tile Style: Wood You Believe This Is Porcelain?
July 27, 2016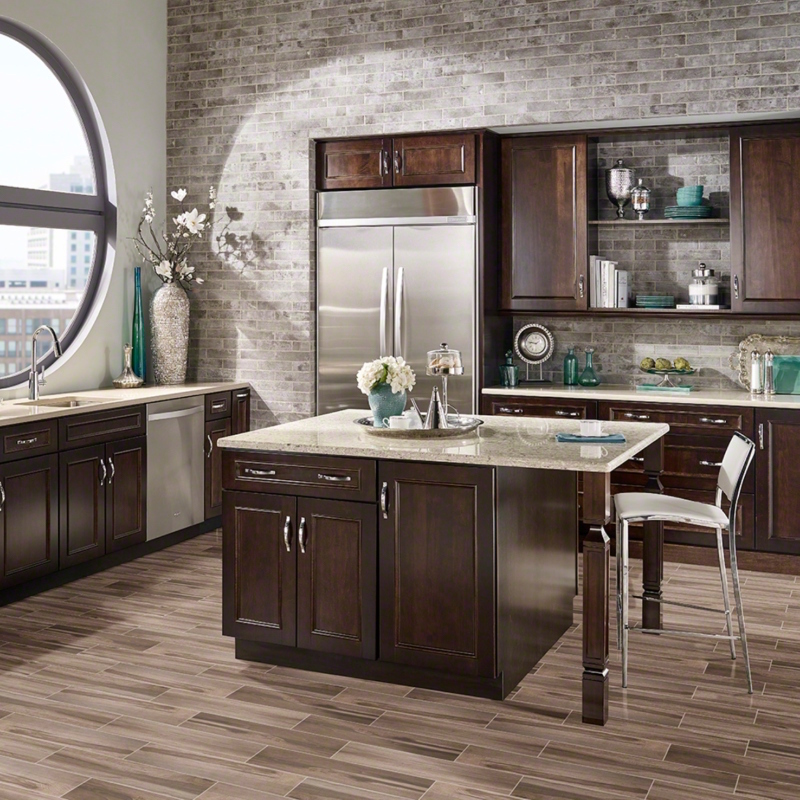 Hardwood has long been an immensely popular material for flooring, walls, countertops and other decorative applications; it's a classic look that is never dated. The look of wood can be used in so many ways – to create rustic, casual warmth, in luxurious, intricate parquet patterns, to add a touch of nature and contrast to a contemporary design. Wood has many drawbacks, however. It's expensive, putting it out of the range of many homeowners' budgets. It takes upkeep and maintenance, and is unsuitable for areas with high moisture.
For the environmentally conscious among us, there is another concern – nearly 20 million trees are cut each year to satisfy our demand for wood and paper products. So, why not opt for a more sustainable choice, a material that echoes wood's beauty while eliminating virtually every possible drawback? Wood Look Porcelain is your answer. Today's technology produces wood look porcelain tile that really looks like wood – and not just any wood, but any kind you could ask for: oak, birch, pine, and even antique, reclaimed barn wood. Check out these beautiful examples of tile that looks like wood from MSI.
Palmetto Fog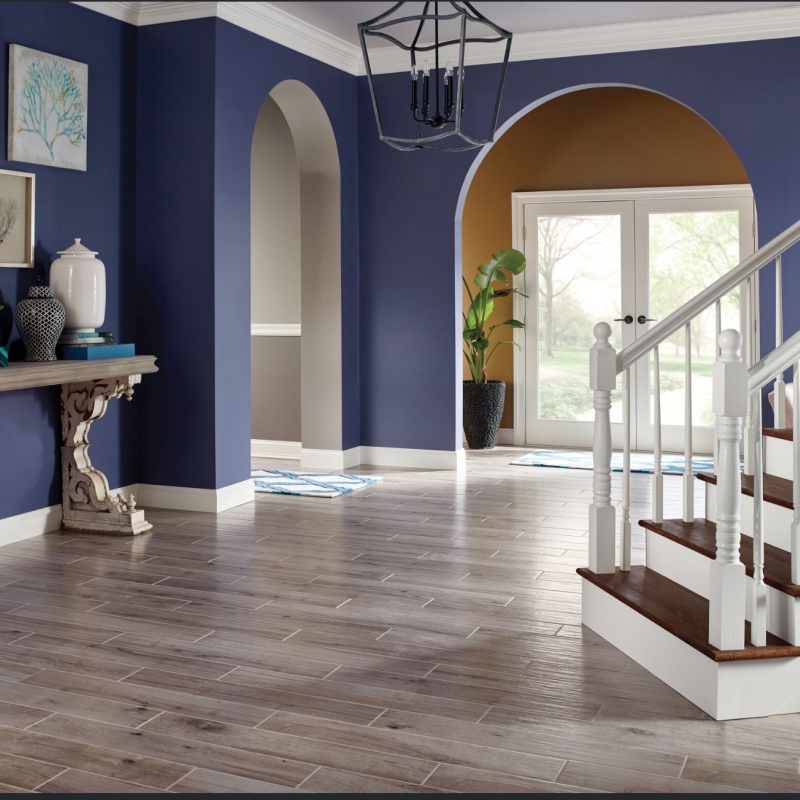 Featured: Palmetto Fog
With soft gray hues and dark, realistic streaks and knots, Palmetto Fog porcelain tile replicates finely aged hardwood. It's a subtle wood look porcelain that is easy to coordinate, so you can fit it into any room of your home. It's the perfect, durable solution for your family room, but equally at home in your kitchen, regardless of how messy your mealtimes can be.
Natural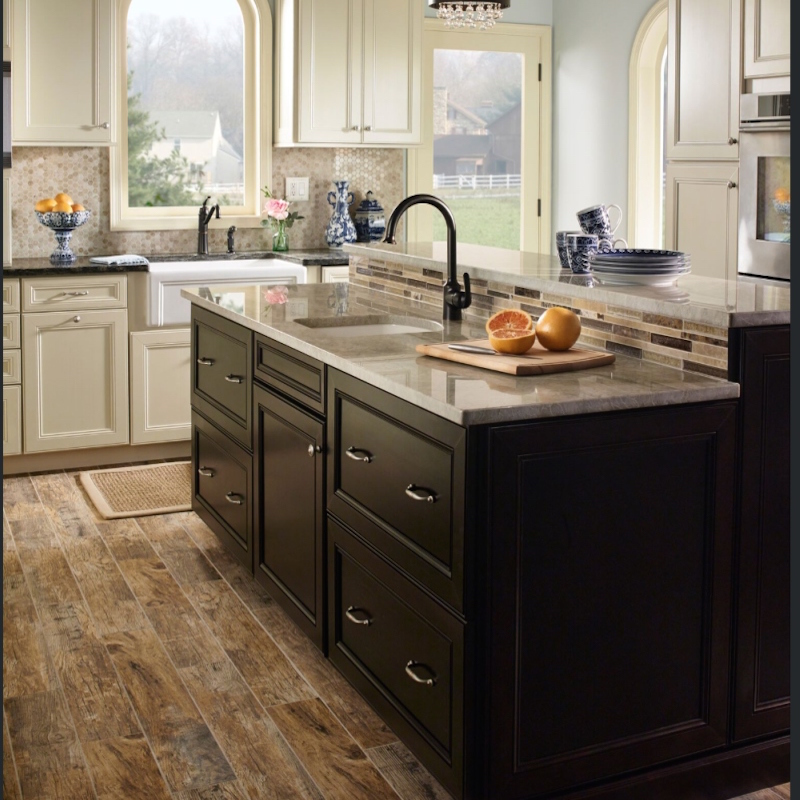 Featured: Natural
Fill your home with the distinctive, warm texture of Natural, a wood-look porcelain tile from the Redwood Series. It features extremely authentic weathered wood grain, with all its characteristic imperfections. In fact, it looks as though it were fragile, in need of careful treatment and upkeep. But you know better! It's tough and durable, even in rooms with heavy traffic.
Aspenwood Amber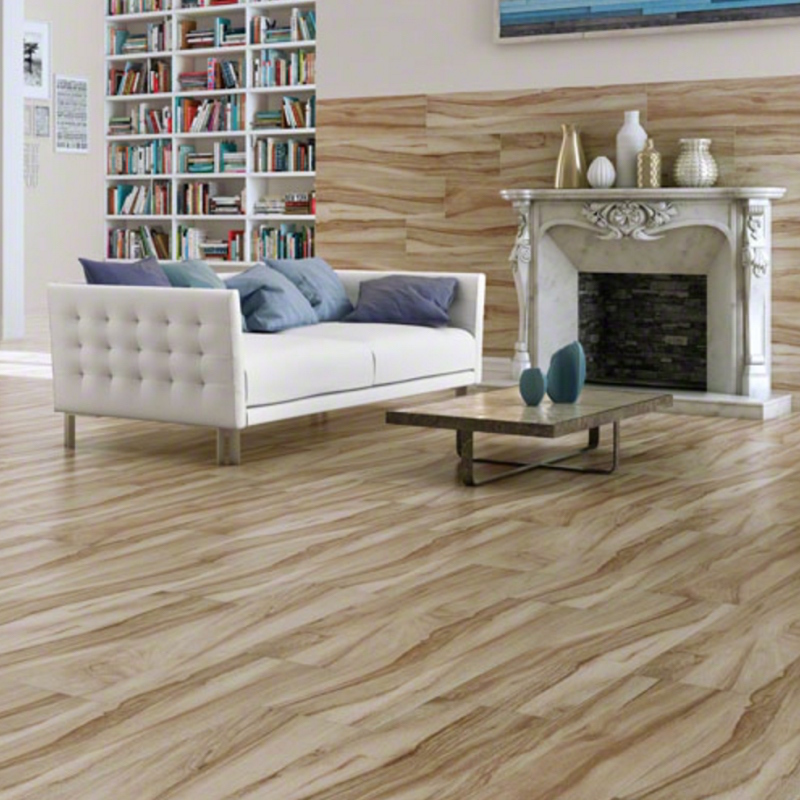 Featured: Aspenwood Amber
Install Aspenwood Amber porcelain tile wherever you like – the classic light-brown wood tones will look great everywhere, including your kitchen countertop, backsplash, or bathroom. Featuring super-realistic wood grain with knots and swirls, this tile holds up to moisture, muddy paws, spills, splashes and stains.
Stone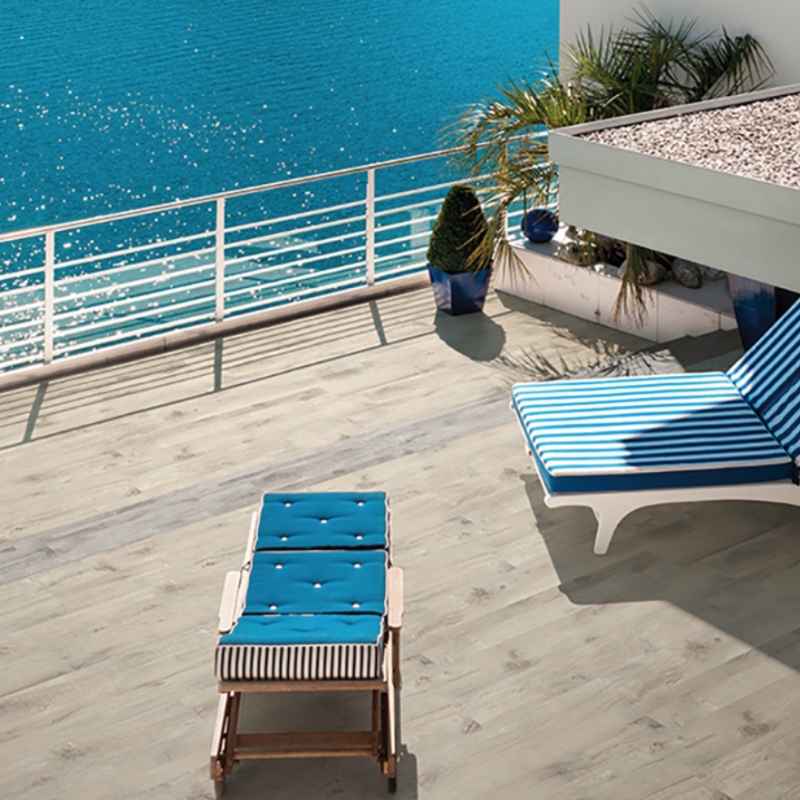 Featured: Stone
From the Country River porcelain tile collection, Stone brings you a mid-gray wood grain, as versatile as it is lovely. You'll love the subtle swirls and knots, and you can even see the saw marks! Why not install it somewhere surprising, where you could never use real wood – like a bathroom shower surround, or kitchen countertop. Customize the look by choosing either contrasting or matching shades of grout.
Musk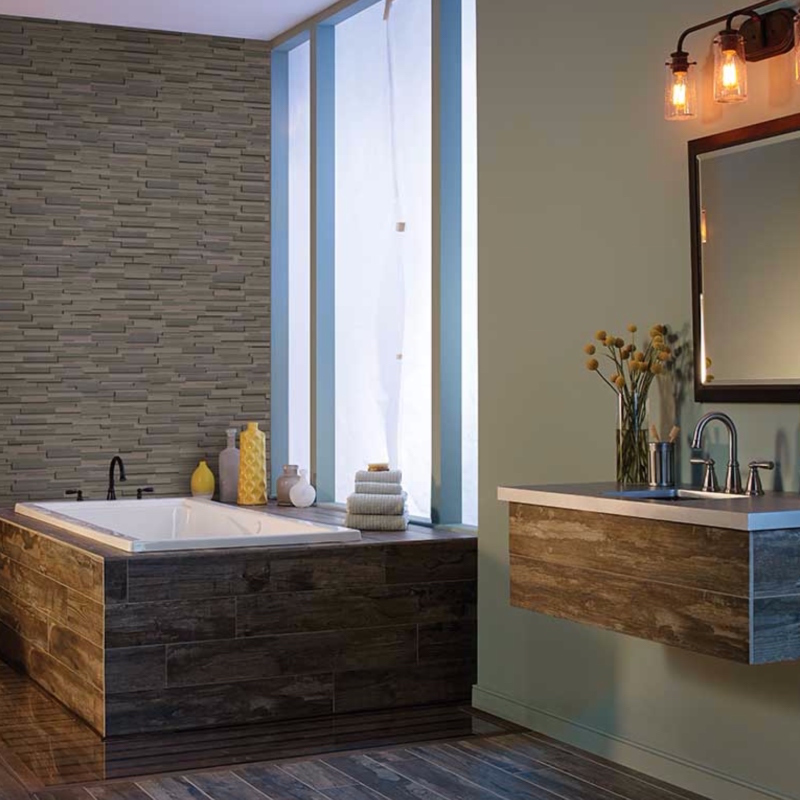 Featured: Musk
The Salvage Collection brings you Musk, with the authentic look of reclaimed antique hardwood. This porcelain tile flooring looks like it's been weathering away in an old barn for a hundred years – but it's also a hundred times less expensive and since there's no warping, easier to install and maintain. You'll love the character this wood-look porcelain brings to your home, and it's even safe to install around your fireplace.
If you've been aching for hardwood in your home décor, but were concerned about its ability to withstand your lifestyle – the upkeep, the spills, the muddy pet paws – we think you'll agree porcelain wood-look tile is your perfect solution. It's no wonder this material is taking the decorating world by storm, and promises to have real staying power for decades to come. Take a look at our collection of Wood Look Porcelain by MSI!