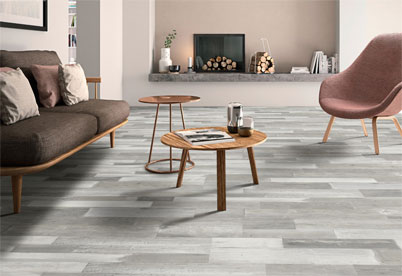 Elegant minimalist living room in earth tones
with moderm Woburn Abbey luxury Vinyl tile flooring
Choosing luxury vinyl flooring (LVF) for your upcoming project is a no-brainer. From its affordable price point to its ability to stand up to your family's wear and tear, LVT flooring can give you everything on your wish list. Here are a few of just the many reasons why LVF has become a popular choice for many households:
Appearance – Whether you're a fan of dark and moody wood tones or light and airy gray wood, you have an array of vinyl flooring colors, textures, and wood grains to choose from.
Durability – One of the best features of luxury vinyl planks is how durable it is. Whether it needs to stand up to heavy foot traffic or moisture, you can have peace of mind knowing your floors are dent, scratch, and waterproof.
Cost –You might love the look of hardwood, but you probably don't love the high price tag associated with it. LVT flooring is an affordable alternative to hardwood floors but stills gives you the wood-look appearance you crave, with the benefit of unbeatable value and worry-proof performance and maintenance!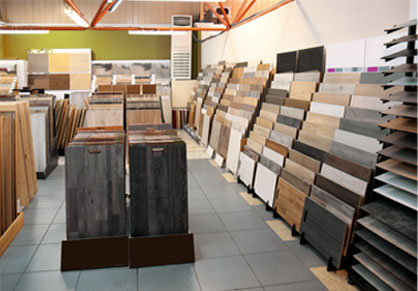 Shop luxury vinyl tile at your local flooring store
Maintenance – Spend less time worrying about keeping your floors looking like new and more time enjoying their beauty for many years to come. Luxury vinyl tile requires minimal maintenance and doesn't require any sealing or waxing.
Easy Installation – Home renovation projects can be frustrating — but with LVF it doesn't have to be! With an easy-install locking system, any DIYer or contractors will be able to install your new flooring without any hiccups. Even better, LVF requires zero acclimation period, so you can buy the flooring of your dreams, and install them on the same day!
Now that you've narrowed down your choice to luxury vinyl flooring, it's time to purchase your flooring so you can get started bringing your vision to life.
Determining Where to Buy Your LVT Flooring
Where do you go when it's time to pick out your exact color, tone, and wood grain? Your choice ultimately comes down to two options: big box stores or a local flooring dealer.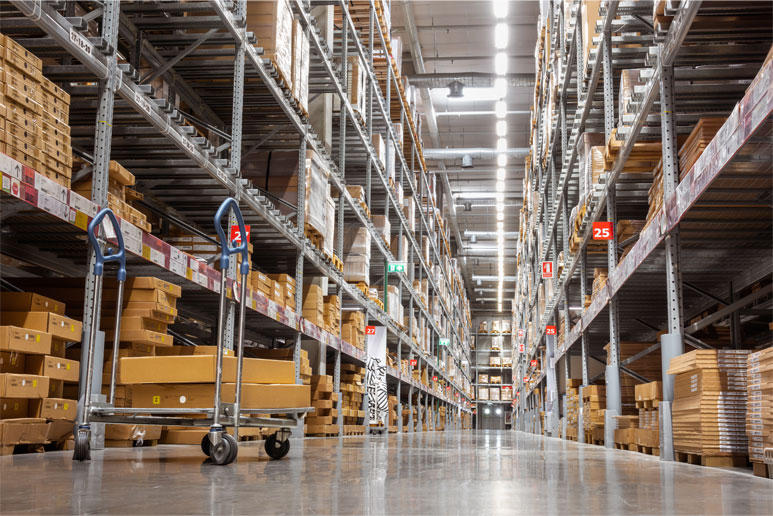 Find a wide variety of luxury vinyl flooring at major home improvement stores.
The big box stores offer the convenience of location and price. While a big box store might be the most convenient option, some local flooring stores offer luxury vinyl tile flooring at prices no more or less affordable than the big box stores.
The luxury vinyl flooring brand that you've selected can help you find a reputable flooring company to work with in your area. Most LVF brands and manufacturers offer a search feature on their website to find luxury vinyl tile dealers near you. Once you've gathered a list of potential flooring companies, check out their online reviews to see if they're recommended by other homeowners.