You'Re Going To Flip Over The New Look Of Luxury Vinyl Tile
March 06, 2019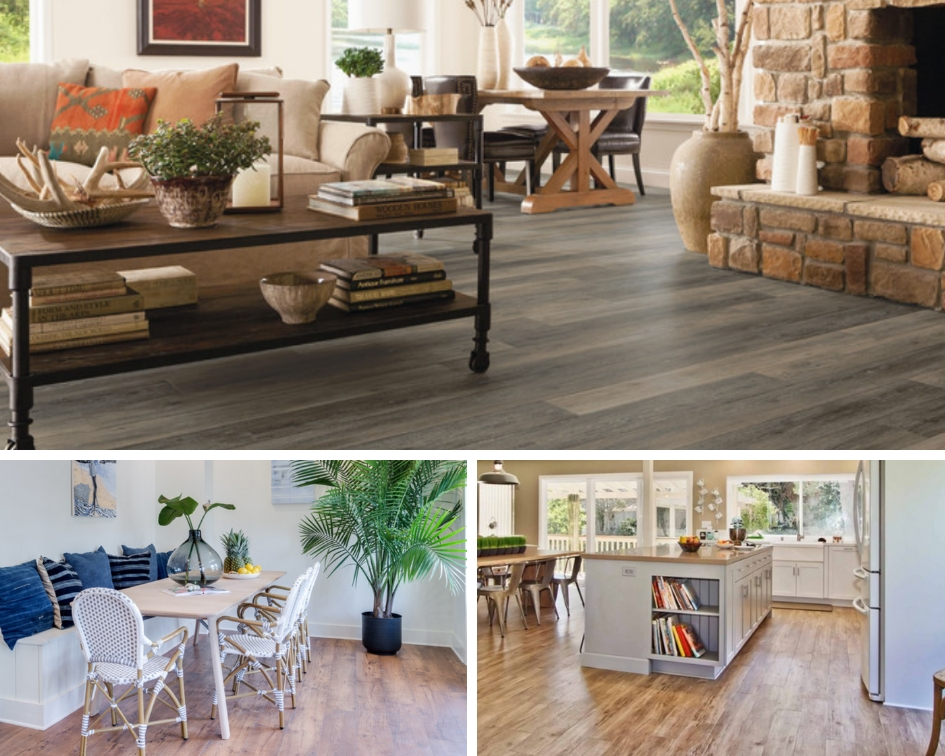 Thanks to new technology, luxury vinyl tile has received a much-needed makeover with the new look of LVT. While the easy care, affordable flooring option has been around for a while, it hasn't always been the prettiest pick. Today, it provides customers with the realistic wood looks they've been demanding for quite some time.
MSI's LVT flooring mimics the tiniest of details, from the wood fibers and natural colorings to realistic knots and grains to extra shadows and even imperfections. The extremely durable product line is incredibly easy to install, which is a dream for any DIYer! Plus, the appearance looks so high-end that you'll have everyone thinking it's real hardwood. If you're not already excited about the new lux look of vinyl plank flooring, then get ready to flip over these four popular products!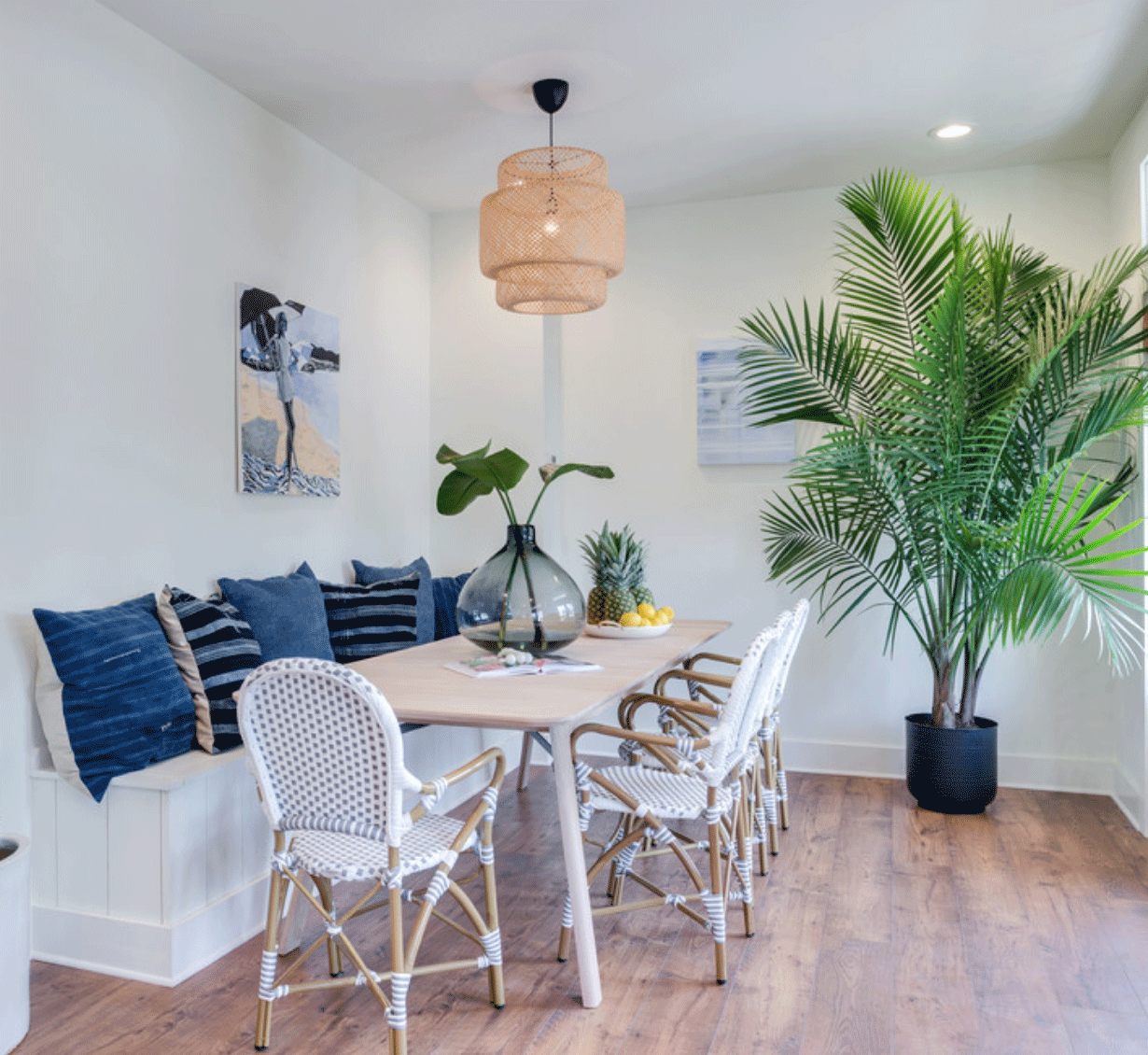 Create a similar look with MSI's Reclaimed Oak Luxury Vinyl Tile (Photo Credit: Houzz)
Reclaimed Wood
Repurposing old wood has been around for ages, so it's safe to say that a reclaimed wood look will never really go out of style. While you might see Reclaimed Oak Luxury Vinyl Tile more often in a farmhouse or rustic space, the authentic wood look perfectly suits this tropical-inspired dining room. The 6x48-inch vinyl plank flooring features a neutral brown background with darker knots and grains. Not only does it blend in beautifully with the other natural elements, but also the wood tones allow the greenery to really pop!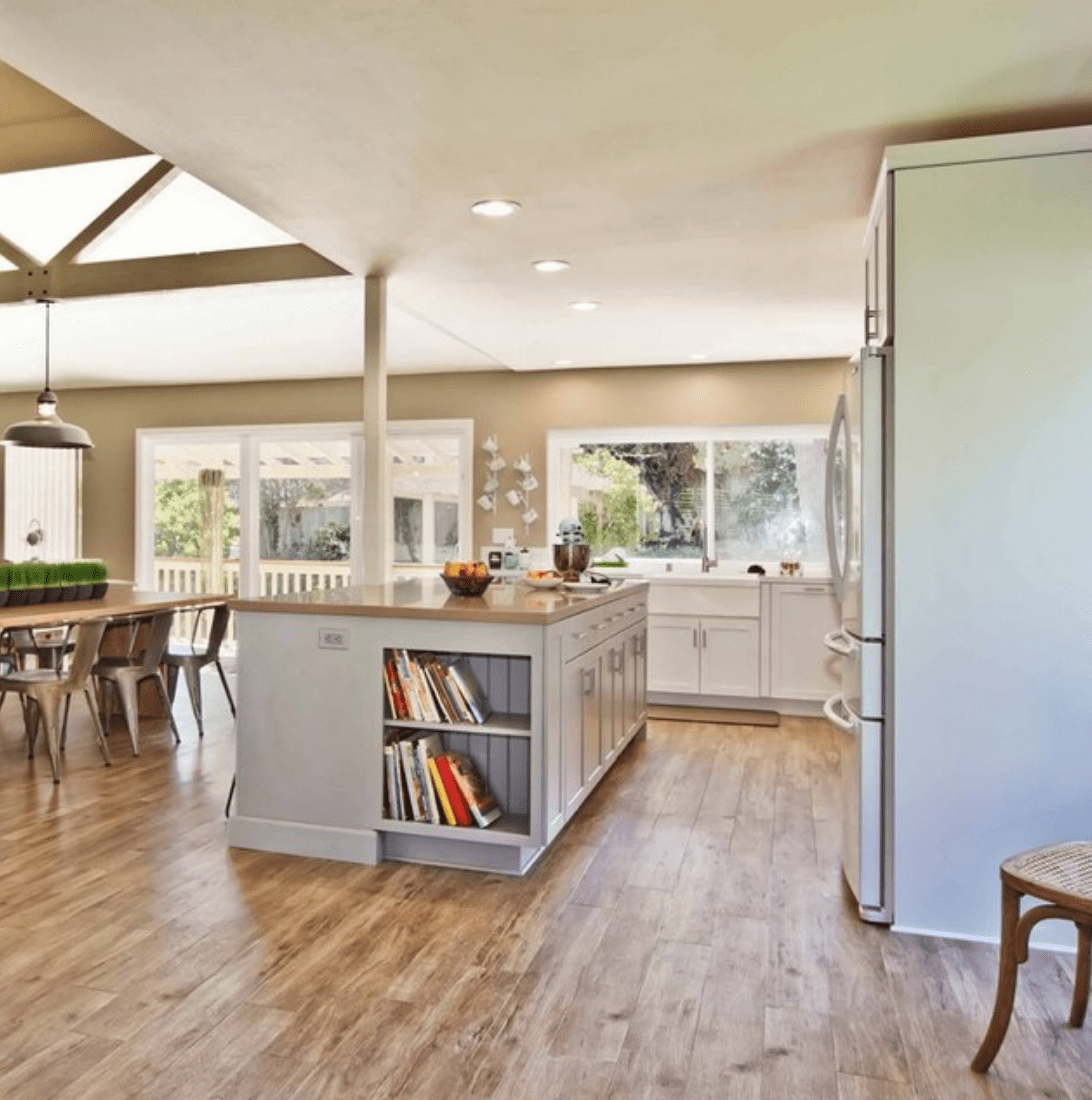 Recreate this look with MSI's Aged Hickory Luxury Vinyl Tile (Photo Credit: Houzz)
Aging Beauty
Blending the old with the new is one way to create an interesting design that feels fresh. MSI's Aged Hickory Luxury Vinyl Tile gives this large kitchen a homey, lived-in feel that doesn't go too traditional or modern. The 6x48-inch vinyl flooring mixes light and dark brown hues to create a patina look that resembles aged hickory hardwood while also matching the kitchen island countertop, wood dining table, and wall color.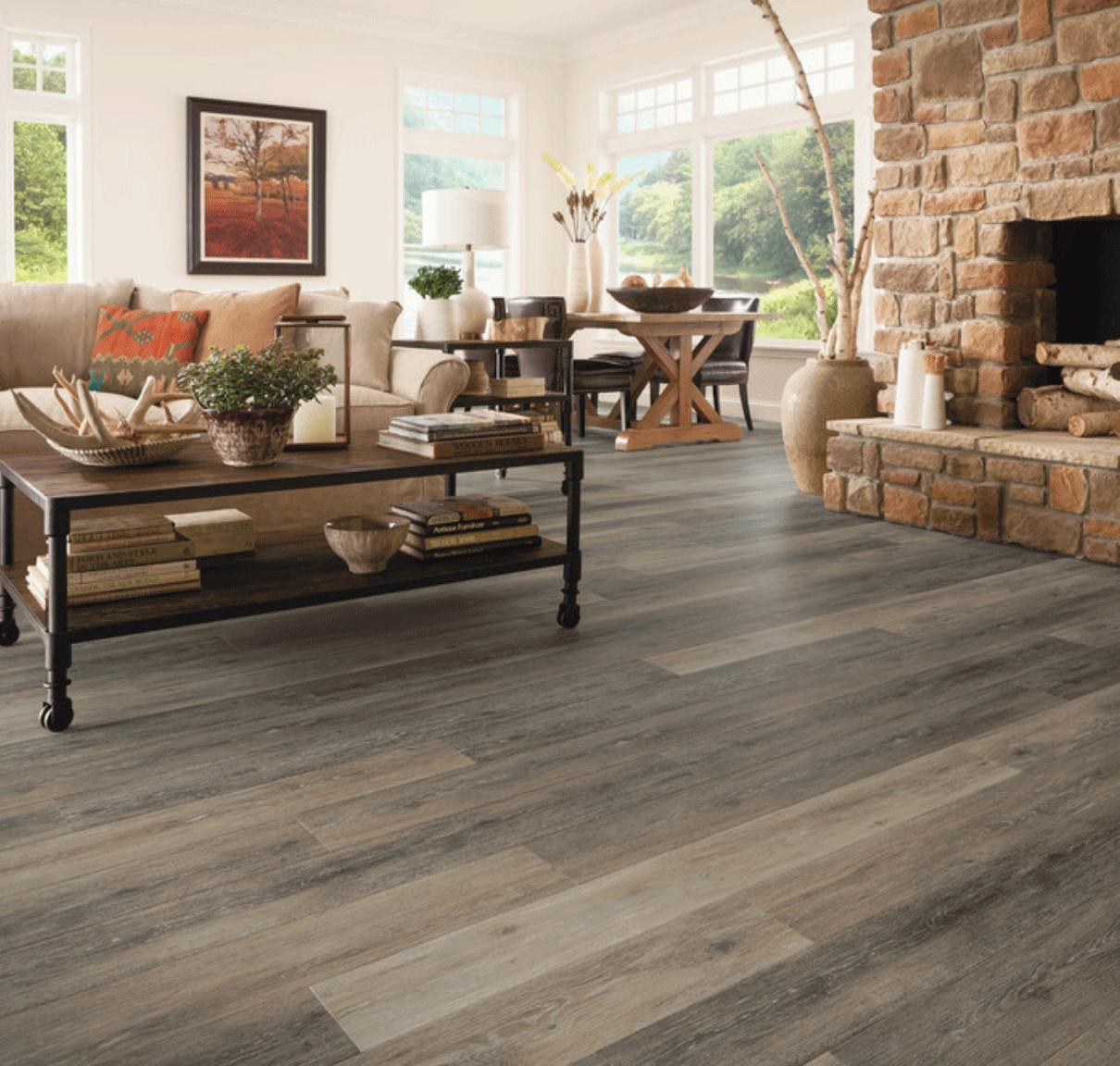 Create a similar look with MSI's Coastal Mix Luxury Vinyl Tile (Photo Credit: Houzz)
Weathered Ways
Some of the latest Luxury Vinyl Flooring designs are great for those that desire a space inspired by nature. This living and dining room feature plenty of natural elements, from the stone fireplace to the many accessories to the windows with breathtaking views. Coastal Mix Luxury Vinyl Tile is an authentic weathered-wood look that is impeccable because the variations in the dusky grey palette with dark knots and grains give off a good undertone. Anything else on the warm side would simply blend in with some of the furnishings.
Featured: Barrell Luxury Vinyl Tile
Dark and Dreamy
Say goodbye to dust mites and hello to delightful dreams when you install luxury vinyl tile in the bedroom! This hotel-inspired sleeping space features a minimal aesthetic, but the Barrell Luxury Vinyl Tile adds visual interest and depth to the design. The dark chocolate brown coloring and pattern copies all the gorgeous details found in aged walnut, and the 7x48-inch planks come with a pre-attached backing, so you will have extreme comfort when your feet hit the floor first thing in the morning.
Now, homeowners like you have finally found their dream material with premium surface vinyl floor tiles. They feature function and longevity in style all for a cost-effective price.
More on Luxury Vinyl Tile
How to Get Professional Results Installing Luxury Vinyl Tile Flooring
Where to Find Luxury Vinyl Tile Flooring That Looks Like Wood Flooring
Can Luxury Vinyl Tile Flooring Be Installed Over Regular Tile?
Sheet or Luxury Vinyl Tile Flooring: Which Should You Choose?