OPTIMIZE YOUR DESIGN STUDIO WITH THE LATEST PRODUCT TRENDS
We've been servicing nearly all of the top 100 builders in the country since 1975 with selection, affordability, and delivery of promises that relationships are built on. We have a team of professional, dedicated builder representatives to assist in developing the best program to meet the needs of national production builders, regional builders, and custom home builders. MSI can help optimize your design studio with the latest product trends and deliver the best overall customer experience.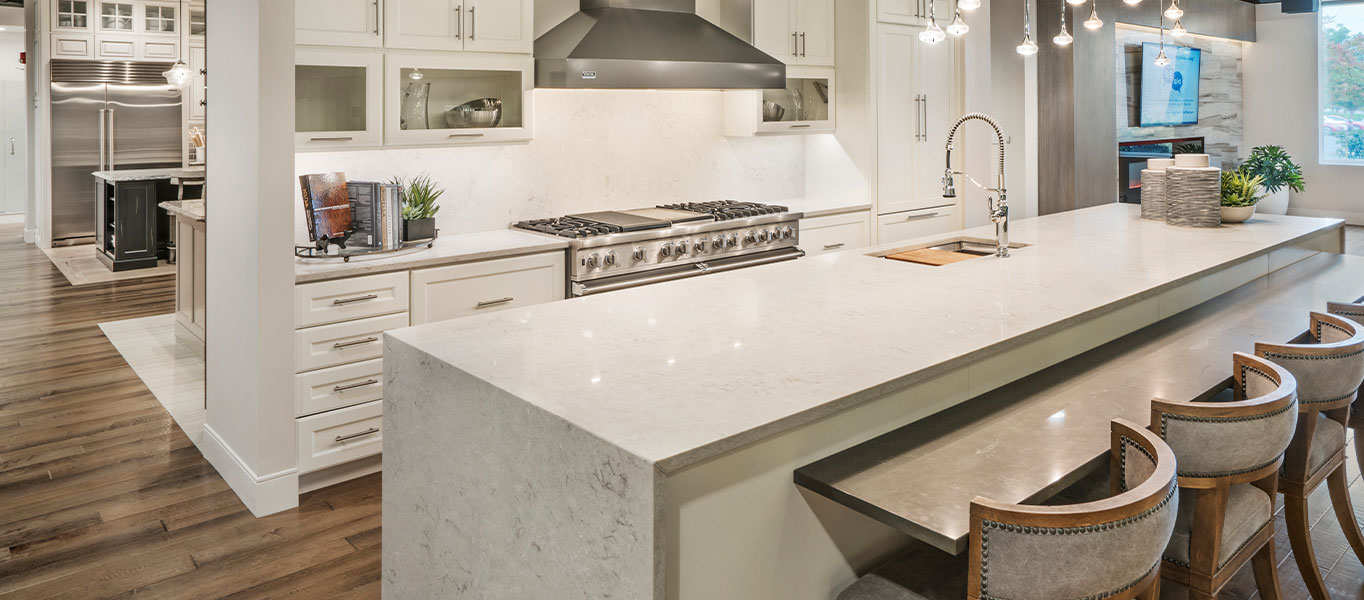 WHY PARTNER WITH MSI
MSI's expansive selection aligns well with designers to help them connect meaningfully with their customers. When partnering with MSI you gain a competitive advantage that comes from fast, efficient access to the largest product variety in the marketplace—including the ability to provide slab & non-slab selection nationally—all backed by over four decades of experience. Let MSI help create a world-class design studio that sets you apart as an industry leader.
VISIT A SHOWROOM
Tour this recent hospitality project and see how MSI surfaces help achieve an affordable luxury look.
Take a look at some of MSI's design center projects over the years.