Commercial and residential properties looking to refinish interior and exterior spaces will find that Stile® can be quickly installed over existing surfaces, without demolition or removal of other surfaces. This type of installation cuts a remodeling project's material and labor costs. Stile® porcelain slabs are engineered for durability, but are easier to cut, and lighter to transport, lift, and install than stone.
Measuring 118"x59" in 6mm and 126"x63" in 6mm and 12mm thick, these large format porcelain tiles are patterned after natural stone to create stunning backdrops in areas where using natural stone slabs and heavy natural stone tiles simply is not feasible.
For commercial and residential exterior design projects, Stile® is suitable for fascia and exterior cladding of buildings, to wrap exterior structural or architectural supports, and to create accent walls in seating areas. Because Stile® porcelain slabs are rated for food safety, they are ideal for outdoor seating areas at restaurants and bars.
Interior design and remodeling projects suitable for Stile® is virtually endless. Floors, accent walls, countertops, kitchen islands, backsplashes, shower and bathtub surrounds, and so much more can be refinished for a fraction of the cost, and in a fraction of the time, with Stile® Porcelain slabs from MSI.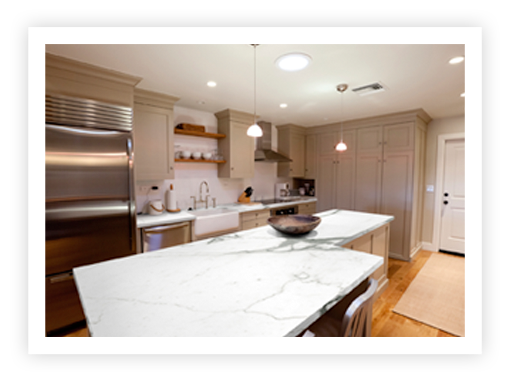 Demolition is expensive; Stile® Porcelain slabs from MSI can be installed directly over existing surfaces, reducing project costs dramatically.
Suitable for interior and exterior design projects
Quick installation over existing surfaces
Easier to cut, transport and install than natural stone
More affordable than natural stone slabs
Lightweight and durable
Rated for food safety, perfect for restaurants and bars