Stile® Porcelain slabs from MSI are a perfect match for high-energy commercial properties. They are easy to cut and install, which makes them ideal for cladding exterior fascia, wrapping support structures, flooring, accent walls, and outfitting kitchens and baths. In an entryway, the 118"x59" and 126"x63" slabs that are reminiscent of natural stone create warming floors that tell guests and clients they've truly arrived. Create a sense of cohesion, by incorporating the porcelain slabs as countertops at reception areas and as cladding on reception station walls.
Demolition is a costly line item in remodeling budgets; Stile® Porcelain is engineered to be installed over existing surfaces, such as flooring, walls, and support structures, which saves money on installation costs. Commercial bathrooms show the signs of age before other parts of the building, so incorporating non-porous surfaces, such as Stile® Porcelain slab, is a necessity. MSI's Gauged porcelain slabs are durable, easy to clean with minimal grout lines, and impervious to the growth of germs and bacteria.
Surfaces in restaurant kitchens must be resistant to germs and bacterial growth. Flooring, countertops, and backsplashes must be easy to clean and durable. Stile is stain and heat resistant and rated for food safety. In addition to surfaces in restaurant kitchens, these porcelain slabs are ideal for table and bar tops, as well as flooring.
Stile® Porcelain slabs can be used for a variety of exterior applications at commercial properties. Since the slabs are available in 13 colors and patterned after natural stone, they can be used to highlight architectural elements and fascia and create inviting seating areas. They bring fetchingly functional forms to outdoor restaurants and bars when used to top tables and service bars, wrap a bar's framework, and fashion accent walls.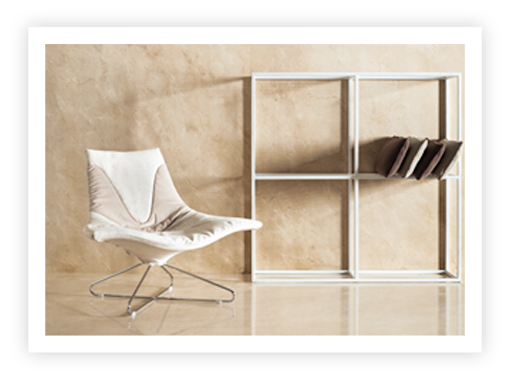 Stile® Porcelain slabs are suitable for commercial properties as exterior cladding, flooring, accent walls, baths, and kitchens.
Rated for food safety and resists stains
Easy to cut and install
Install over existing surfaces including cladding, floors, walls, and support structures
Natural stone look, at an affordable price
Easy to clean and virtually maintenance free