Mosaic Monday: Timeless Rustic Mosaic Tile
January 18, 2016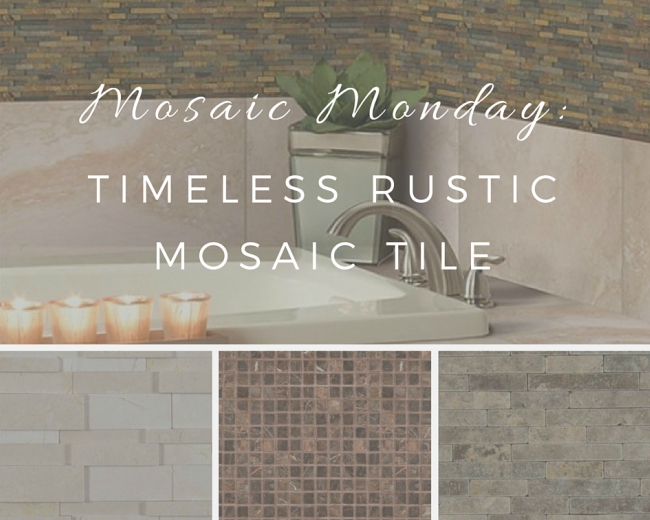 Whether your decor is more farmhouse or shabby chic decor, rustic mosaic tile patterns are just the thing to make your house a home. While being crafted in an array of petite shapes and sizes, mosaic tile adds warmth and allows for creating unique homespun looks on both floors and walls in kitchens, baths, and living rooms. Here are our top choices in natural stone mosaics to add a timeless rustic appeal to your home.
Rustique 3d Interlocking Pattern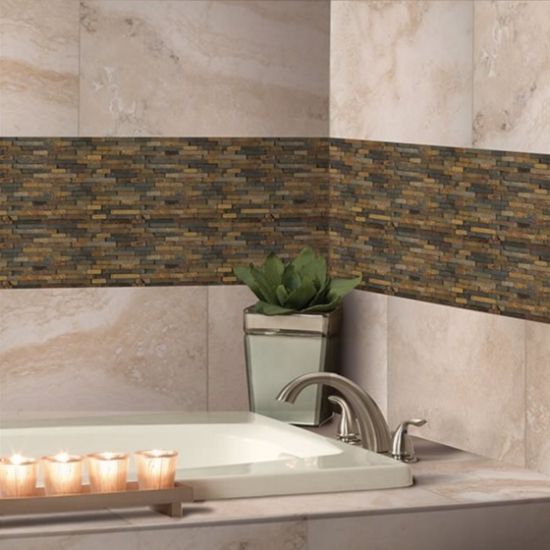 Featured: Rustique 3d Interlocking Pattern
The Rustique 3d Interlocking Pattern is a beautiful slate tile that features varying natural colors in shades of browns, grays, and rust that are combined to make a rustic decor statement. With the 3d interlocking pattern, Rustique adds a dimensional effect that is perfect for an accent wall tile bringing to mind a beautifully chiseled out mountain side. Use it on a fireplace wall to give the feeling of a chalet or bring the calmness of a spa effect into your bathroom by using the beautiful Rustique 3d Interlocking Pattern on walls surrounding a soaking tub.
Hedron Interlocking 3d Polished Pattern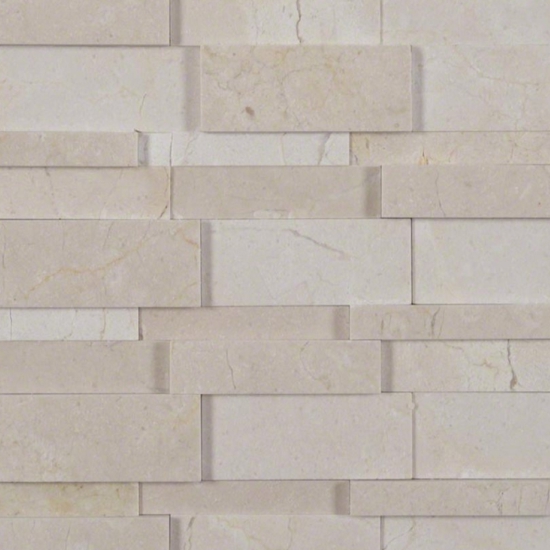 Featured: Hedron Interlocking 3d Polished Pattern
A natural Crema Marfil Spanish marble tile in varying degrees of beige make the Hedron Interlocking 3d Polished Pattern tile a beautiful choice to compliment any style decor. The neutral light colored marble is elegant in appearance yet provides a projection of warmth to a room and works well with other colors. The interlocking 3d pattern provides staggered sizes of rectangular tile jutting from the wall in several different thicknesses. This lovely natural tile will add depth to any flat wall. The Hedron would be perfect as an accent wall in an entry or mix it with a flat Crema Marfil marble tile and slab countertop for your bathroom.
Silver Ash Tumbled Veneer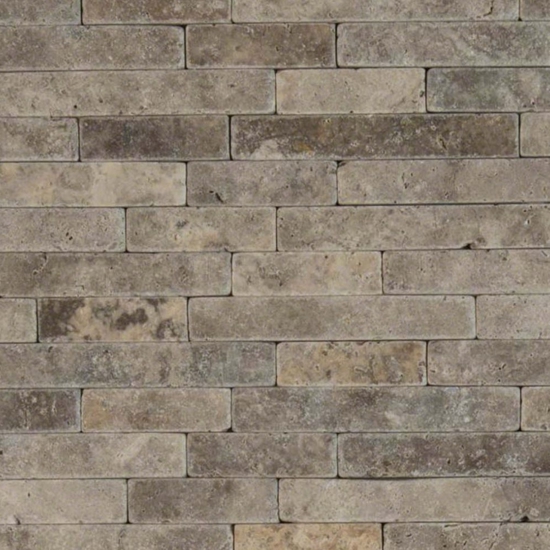 Featured: Silver Ash Tumbled Veneer
With a lovely rustic honed finish, the Silver Ash Tumbled Veneer thin rectangular tile looks beautiful placed on a small bathroom floor as well as stacked horizontally on the wall. The natural travertine tile features hues of grays and a bit of deep tan. This tile works perfectly as an accent border tile. Place the tile on the walls in a shower stall and then use it as a beautiful thick border accent stripe within a complimentary tile to run around the room. The honed finish is perfect when looking to provide a nonslip surface for your floors.
Chiaro Travertine Tumbled Veneer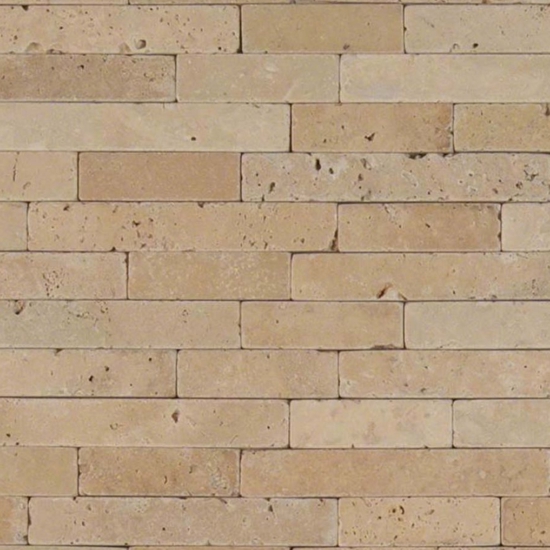 Featured: Chiaro Travertine Tumbled Veneer
Add some Tuscany romance to the decor with the Chiaro Travertine Tumbled Veneer tile. The thin sliced horizontal tile features lovely shades of beige in a tumbled finish that exudes old world beauty. Feature the Chiaro on a kitchen backsplash sitting upon a beautiful granite counter and reaching up behind a stove top. Then use the tile on the floor as a border accent. Place the Chiaro on a fireplace wall behind a beautiful wood fireplace surround or mantel and then bring it into the hearth for added decor warmth.
Emperador Cafe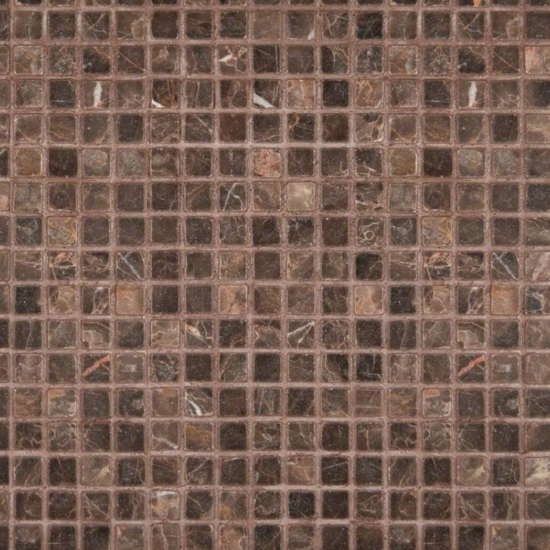 Featured: Emperador Cafe
Emperador Cafe is a mosaic that speaks of rustic charm in the most beautifully stated tile. The brown marble tile comes in various sizes and choices including five-eighth-inch square pieces in tumbled finish sheets or sheets of the brown marble mixed with lovely neutral glass. The small sized tiles are perfect for creating unique kitchen backsplash designs and designs for walls within a larger ground tile. Dress the bottom half of the walls with a large square, or subway Emperador Cafe tile. Top it off with a pencil molding, a few rows of the Emperador Cafe mixed with glass mosaic tiles, and capped off with the Emperador Cafe rail molding. Tile from floor to ceiling with three bottom rows of 12-inch square tile topped with the rail molding and then finish up to the ceiling in the small mosaic squares.
Whether you are looking to add just a touch of timeless rustic appeal or old-world charm from top to bottom, natural stone mosaics from M S International have the design and durability that fit your style.