Luxury Vinyl Tile – The Katavia Series
March 18, 2020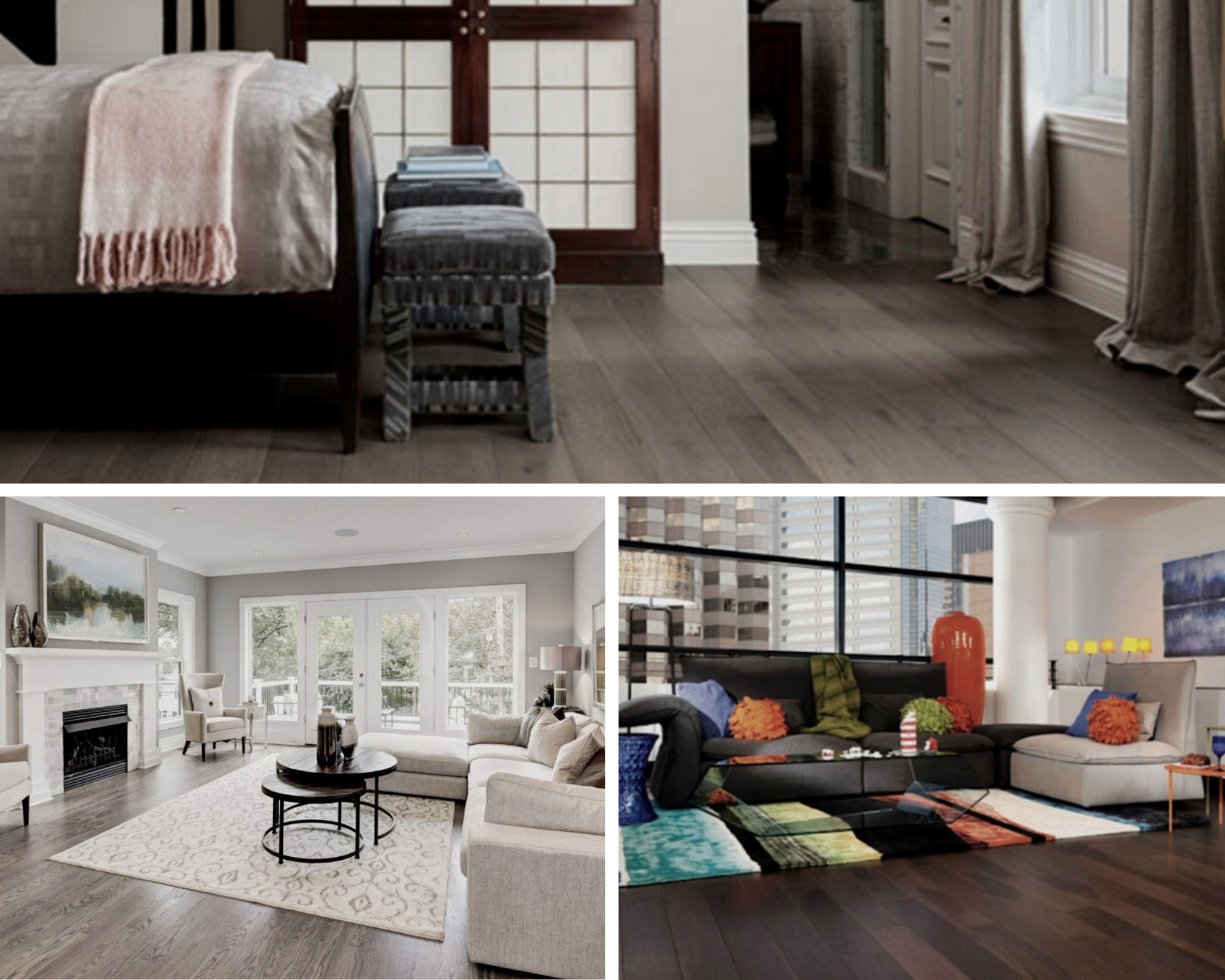 If you adore the look of hardwood flooring but long for a more durable, budget-friendly, and easy-care option, we've got you covered. Our latest line of luxury vinyl tile, the Katavia Collection, proves you can enjoy the look of hardwood without all of the upkeep. The Katavia Collection's durability and realistic replication of fine natural hardwood's hues and patterns complement virtually any design.
Katavia vinyl plank flooring is a flexible glue-down plank offered in seven gorgeous colors, from the light Twilight Oak to the elegantly dark Burnished Acacia, with five hues in between. For ultimate flexibility in design and installation, Katavia tiles are offered in 6x48 planks that further instill a look of luxury and sophistication.
Let's dive into what makes Katavia an excellent choice for property owners that are looking for a durable, high-style, and easy-care flooring that is budget-friendly too.
Wear Layer and Warranty
Luxury vinyl tile is surprisingly durable against many types of typical floor damage, including stains, dents, and scratches. Our Katavia vinyl flooring takes it a step further with our signature wear layer – CrystalLux – that protects the surface from everyday wear and tear. The wear layer is 6 millimeters helping to ensure that normal activities won't harm the look of tiles in the Katavia collection. That's why MSI offers a generous 15-year residential warranty on each color in the series.
Great rooms are where families gather together, entertain, and relax. Of course, the flooring needs to look great, complement the overall style, and be easy to clean. In this inviting great room, our Charcoal Oak contrasts perfectly with the creamy white walls and sky-high ceilings. The coloring and pattern of this LVT plank give the illusion of luxury hardwood floors, with all of the character and charm you'd expect in a room this grand. Go ahead, host a competitive game night or movie night and rest assured that spills won't damage your floor.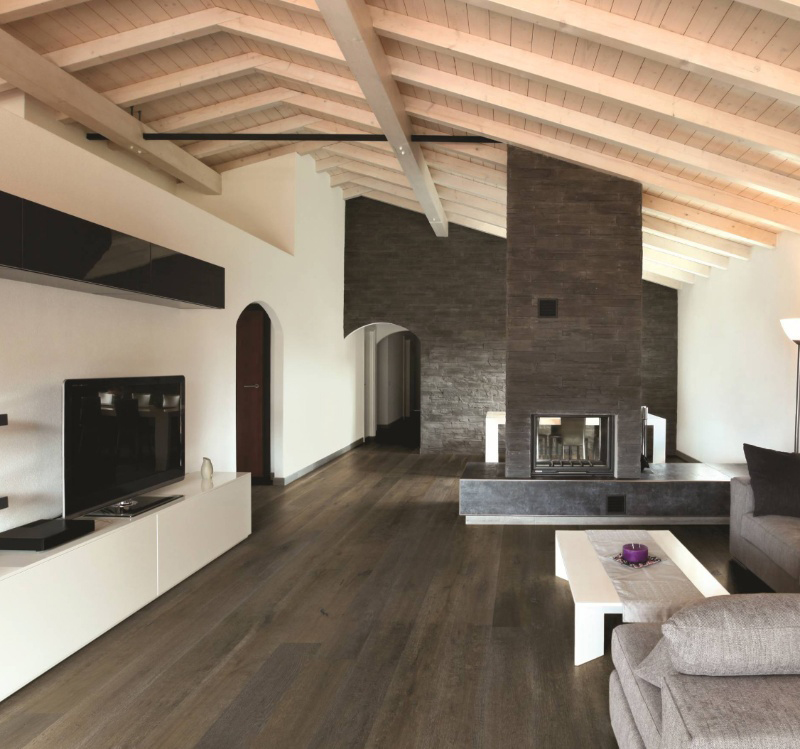 Charcoal Oak (Photo Credit: Houzz)
Glue-Down vs. Floating Plank Tile
If you've been shopping for LVT flooring for some time, you already know that LVT is offered as floating planks or glue-down planks. So, what's the big difference? Floating vinyl planks are often laid on top of an underlayment without any type of adhesive. The lack of adhesive is appealing to some designers and homeowners as tiles can be removed easily, without special equipment. However, many flooring experts lean more towards glue-down planks for high-traffic areas, including commercial spaces.
The reason glue-down vinyl flooring is preferred is that it provides a sturdier surface as the adhesive can keep the flooring in place and from buckling due to heavy traffic or subfloor damage. Glue-down planks, like our Burnished Acacia, provides a smooth surface without ridges and valleys that trap dirt and other debris. In this hip downtown condo, the LVT flooring is definitely the grounding element in the design. Many designers opt for dark flooring as it is considered by many to be a more timeless choice than lighter floors. Here, the designer chose to create a modern vibe with bright accessories and a rug. When you are ready to change up the feel of your space, a dark floor will easily balance traditional, transitional, and contemporary designs.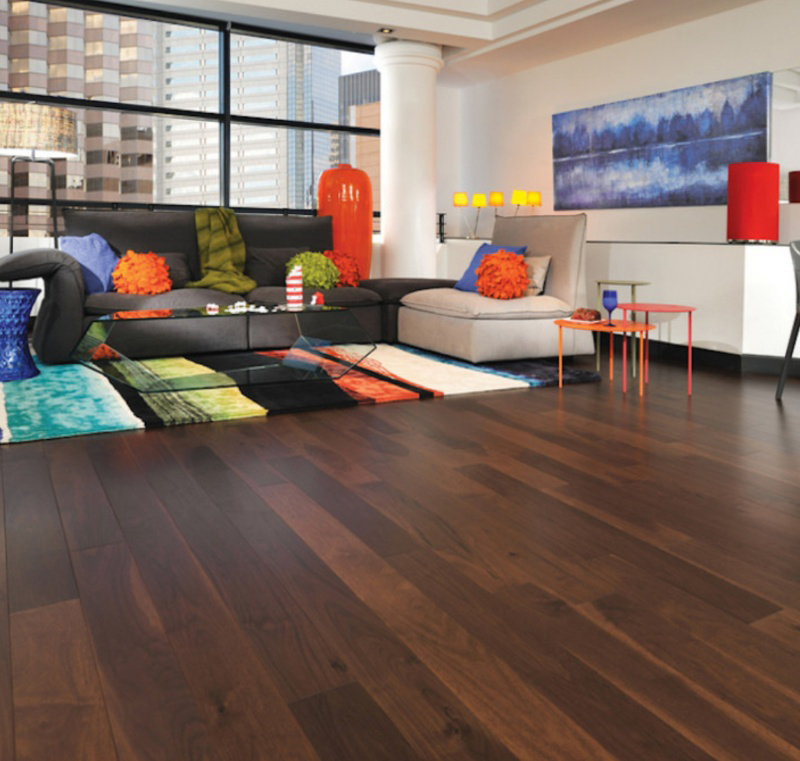 Burnished Acacia (Photo Credit: Houzz)
Low-Maintenance and High-Style
Living rooms are made to be lived in – not just passed through or saved for special company. And with luxury vinyl tile, you can be confident that the floor is durable and easy to keep clean. The secret to keeping your vinyl plank floor pristine is to use a dry dust mop every day. For spills, muddy paw prints, and weekly cleaning, choose a mild, pH-neutral cleanser (not vinegar!) and a soft mop. Once you've gone over it once with the cleanser, go over it one more time with a clean, damp mop to remove any residue.
What's better than an easy-to-clean floor? A floor that is easy-to-clean and that oozes high-style. In this luxurious sun-drenched living room, our Bleached Elm vinyl planks set the sophisticated tone for the space. The soothing palette of creamy beiges, white, and just a hint of olive on the walls is pulled together through the color variation on the floor. One of the best things about this design is the added texture the flooring gives to the room. The realistic hardwood knots and veins add a comforting and welcoming ambiance.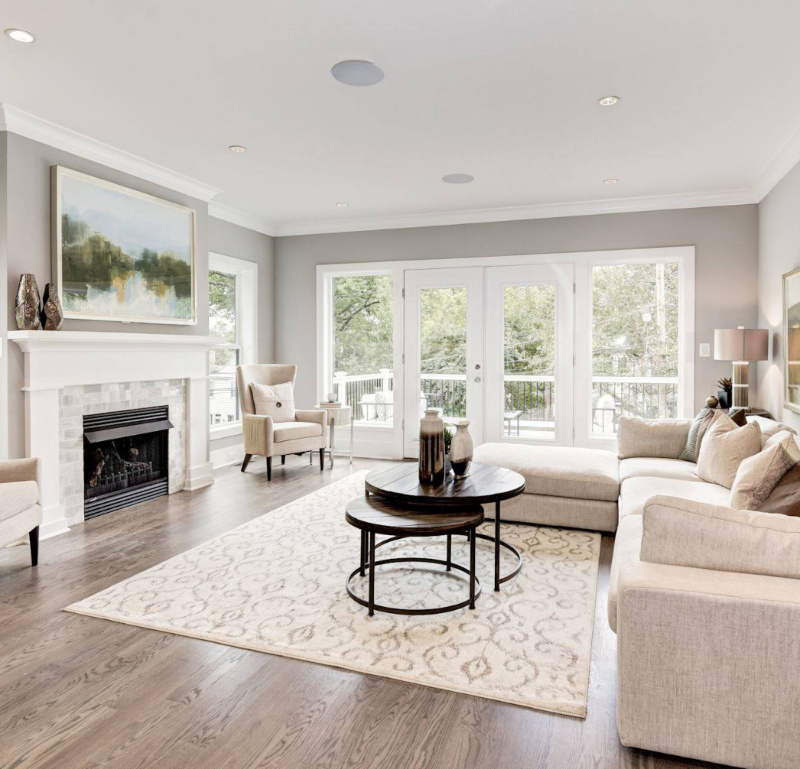 Bleached Elm (Photo Credit: Houzz)
Allergy-Friendly Flooring
Let's chat for a moment about allergies. The Asthma and Allergy Foundation of America states that allergic conditions are the most common health issue affecting children in the United States and more than 50 million Americans experience some type of allergy every year. (1) Indoor air quality is challenging to keep in the healthy range with carpeting on the floors. Carpets trap dust, pollen, pet dander, and other debris that can trigger allergic reactions in both children and adults. What's an allergy-friendly flooring option? Luxury vinyl tile. Our Katavia vinyl planks contain no phthalates and are manufactured with 100% virgin vinyl. Speak with an allergist to determine if an air cleaner would be helpful in mitigating other allergens in the room and use a dust mop daily to keep pollen and dust from accumulating.
Allergen-friendly flooring doesn't have to look hospital-sterile – and our Twilight Oak is the perfect example. In this charming bedroom, the nuances of fine wood flooring are on full display. The size of the planks, the knots and grain, and the color really highlight how realistic and beautiful luxury vinyl tile can be. The designer of this bedroom chose to echo the tones in the floor with the soft elements in the room, including the bedding and the draperies. The overall look is restful and clean.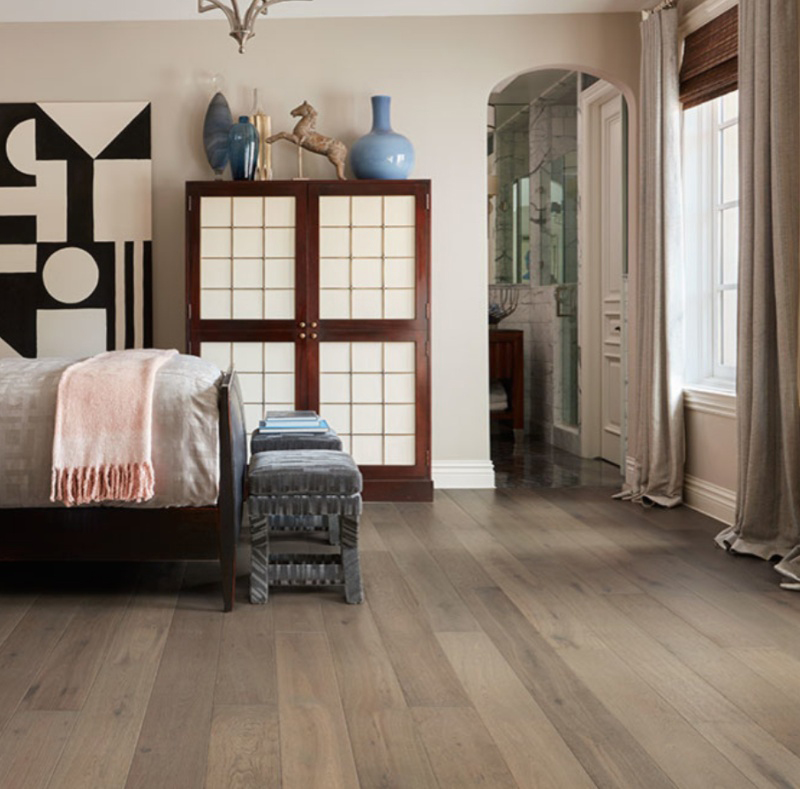 Twilight Oak (Photo Credit: Houzz)
Before you choose the flooring for your space, we invite you to explore the authentic hardwood looks in the Katavia Series from MSI. It is important to note that our luxury vinyl tiles are suitable for installation on all grades of homes and in commercial properties. In addition to the planks, we offer stair noses, reducers, T-moldings, and end caps for easy installation and a seamless appearance.
Luxury Vinyl tile transitional pieces and trim are designed to complement the collection's luxury vinyl planks. For safety, a seamless flow, and a custom look, combine transitional pieces with trim. Learn more about Luxury Vinyl Tile accessories and trims.
Would you like to learn more about Luxury Vinyl Tile? Read the Definitive Guide to Luxury Vinyl Tile to learn everything you need to know. And check out these vinyl flooring videos to learn more about LVT flooring styles, LVT installation, and maintenance.