Mosaic Monday: Bathroom And Shower Floor Mosaics
July 12, 2016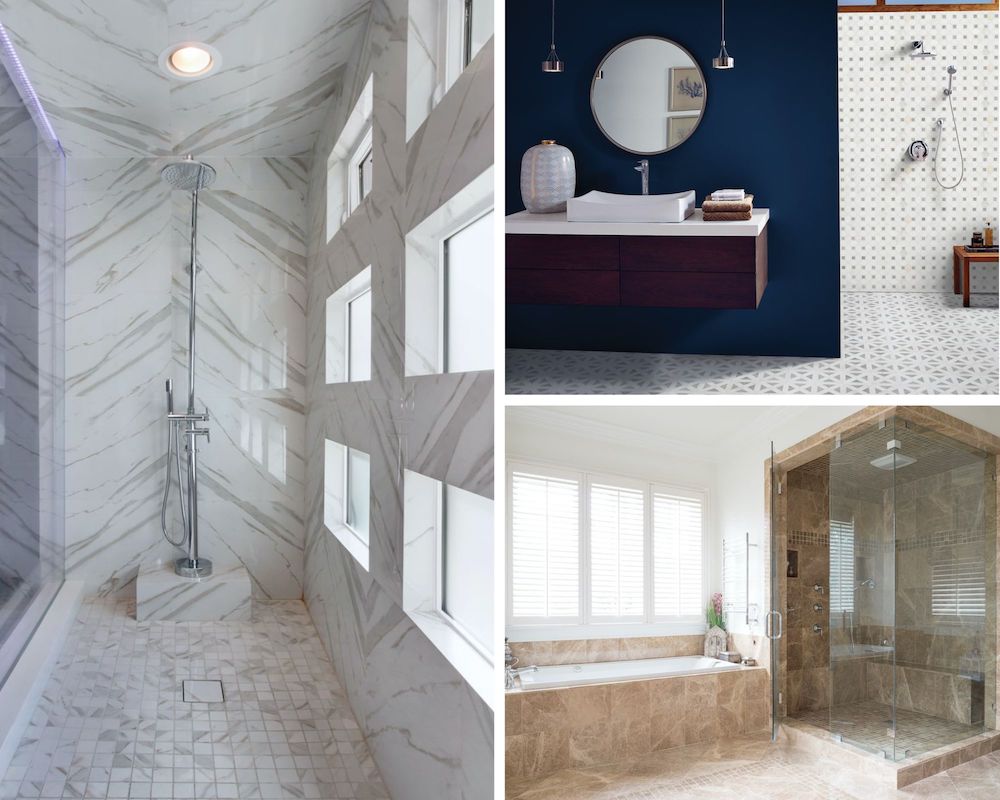 Want to transform an ordinary home interior design into something truly elevated, inspired, and spectacular? It's all in the details! One of the best places to add a thoughtful and sophisticated touch is in your bathroom – particularly your shower floor.
Consider this: The shower floor is the one spot you'll see every day, usually at the beginning of your day. It can cheer you, energize you, and make you feel like a million bucks… but with mosaics, that floor will certainly cost a lot less! The shower is one of the toughest spots in your home to keep clean, hygienic, and shiny. With a material as gorgeous as tile mosaics or pebble mosaics, you'd think it would be high-maintenance, but a mosaic floor or shower surround couldn't be easier to care for – unless you can get someone else to do it!
Carrara White Marble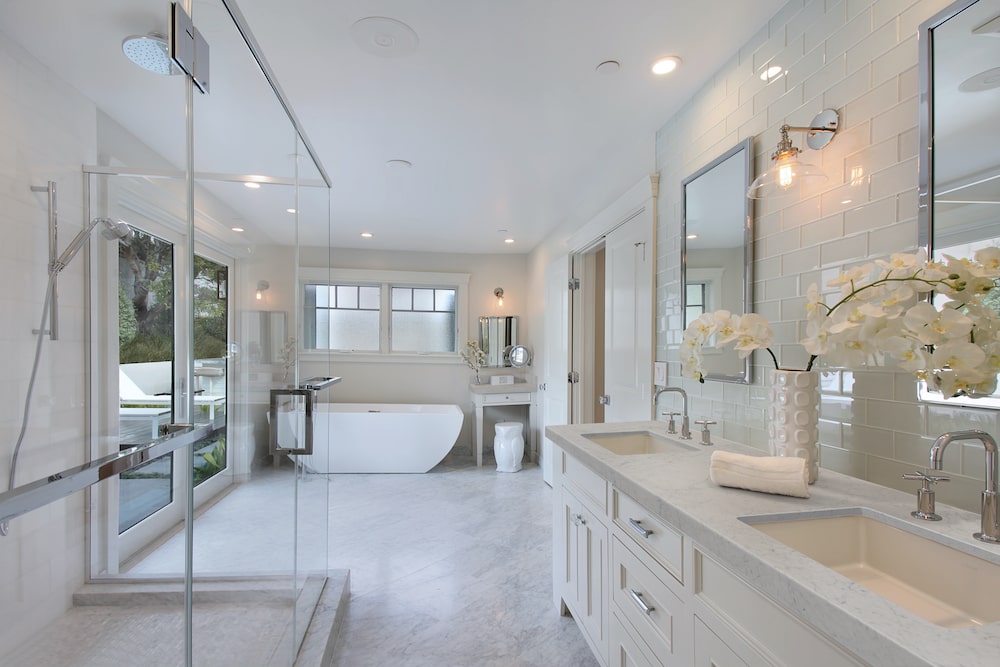 Carrara White Marble
If your style is luxurious elegance, Carrara White Marble is an Italian import with a blend of white and dark gray. In a 12" x 24" format, it's perfect for the shower floor, either by itself or in combination with other colors or materials. This sleek, polished natural stone is appealing in large spaces, so you can use it for the entire bathroom floor or just coordinate your shower with your vanity counter and backsplash tile.
Emperador Light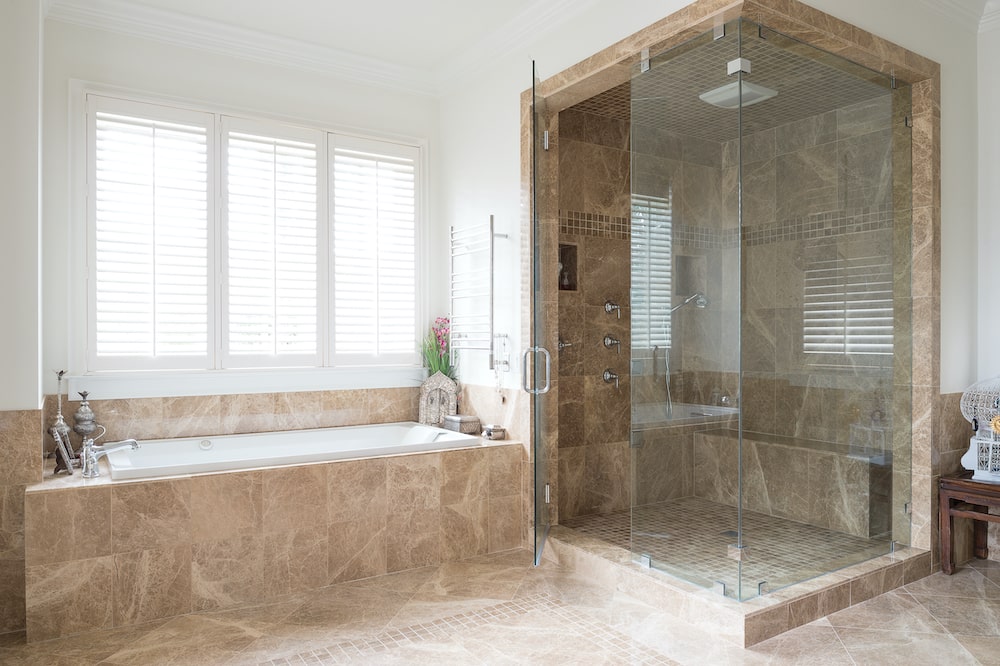 Emperador Light
With varying shades and patterns of beige and cream – in veins, swirls, and splotches – this Emperador Light is a random mixture that looks truly spectacular in its small 2" x 2" format. Smaller tiles work beautifully for shower floors, which can sometimes be tricky spaces to fit as you'll need to work around drains and other fixtures. They are pre-assembled, however, so you don't need to worry that it'll take a long time to do! This floor tile, with soft, tumbled edges, is lovely on its own and is also easy to coordinate with other materials and colors.
Pietra Calacatta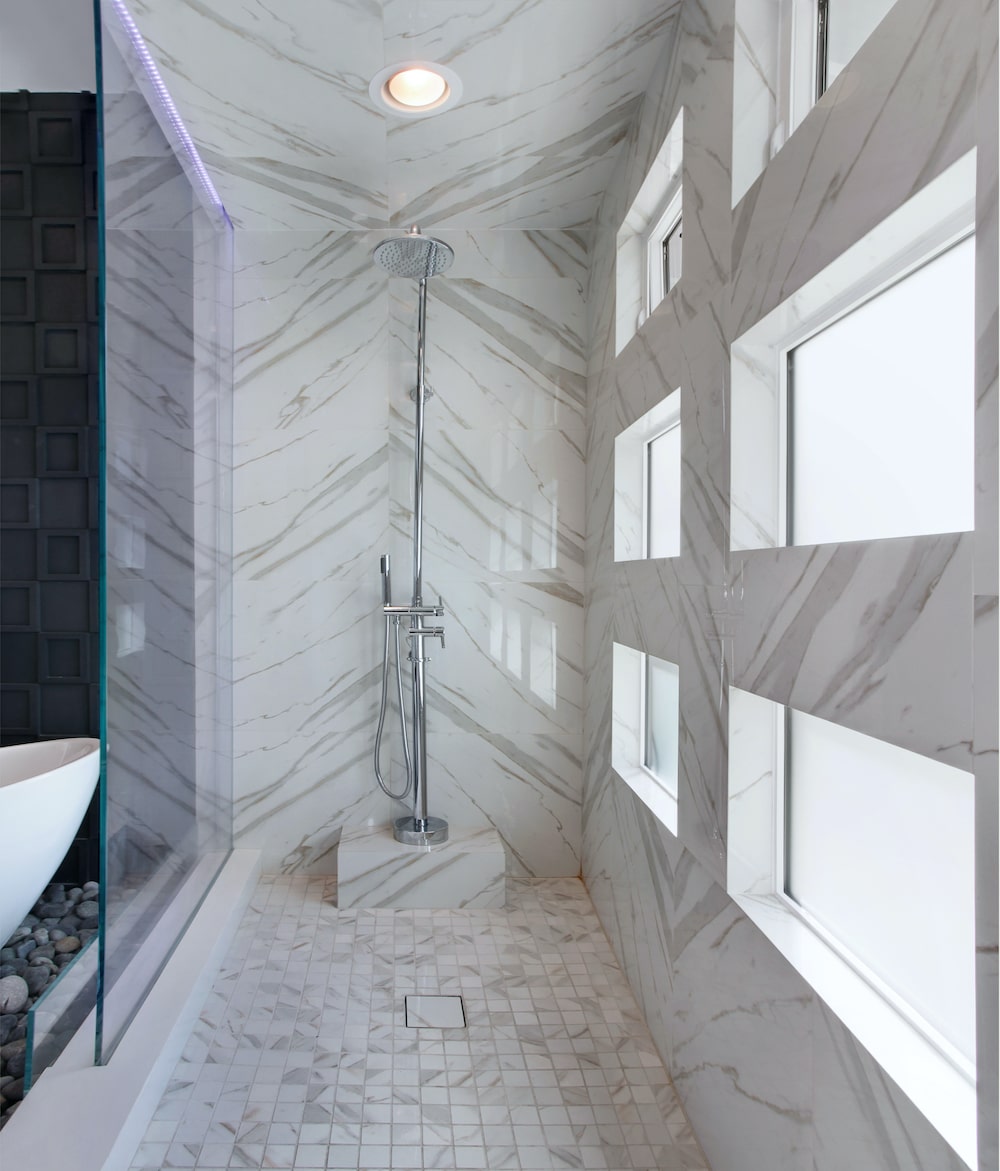 Pietra Calacatta
Reminiscent of marble, Pietra Calacatta porcelain mosaic tiles feature a white background with veins and swirls of gray and beige. This pale colorway is ideal for small shower floor installations, or even the entire shower surround, since there's just enough detail to please the eye without overwhelming the space. Since the tiles are porcelain, they are even easier to care for, with less worry about etching or staining than you'd have with natural stone.
Bianco Dolomite Dotty Pattern Mosaic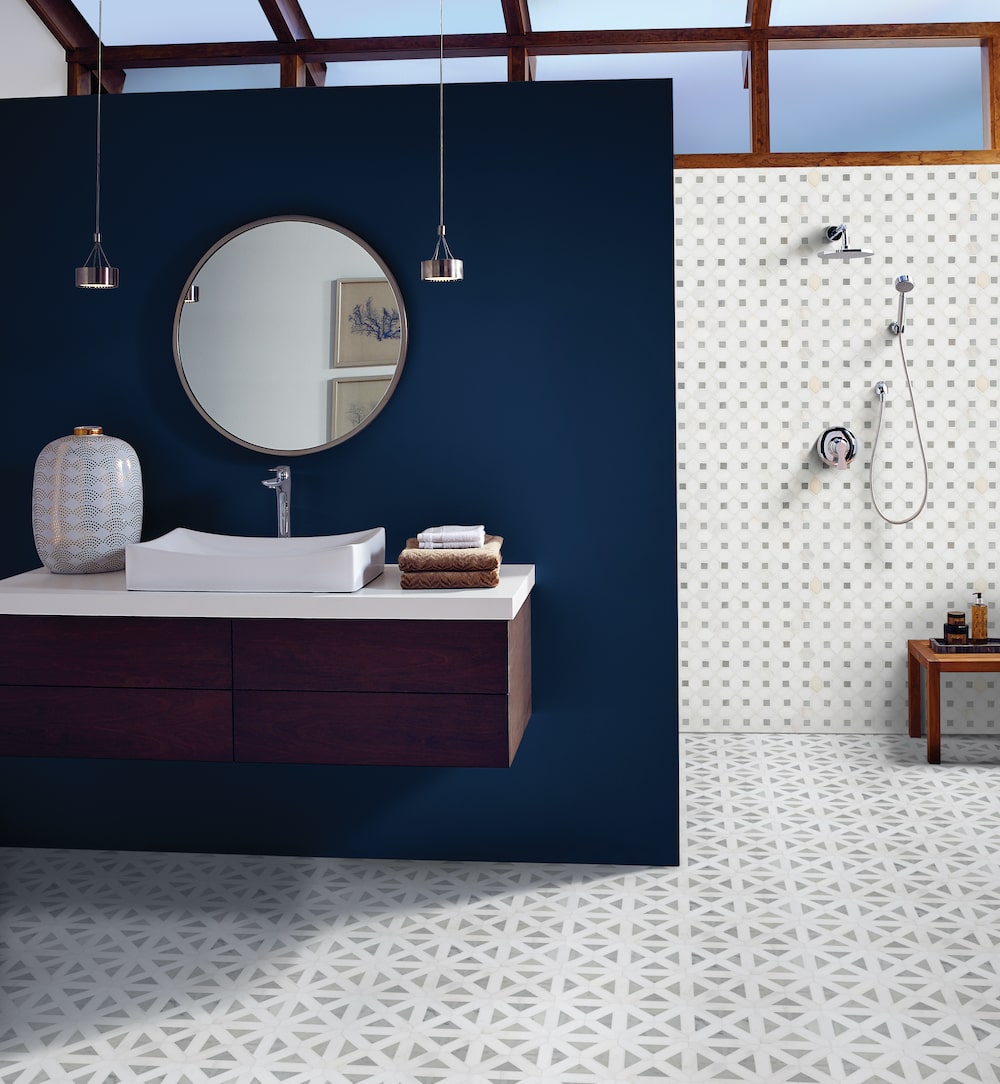 Bianco Dolomite Dotty Pattern Mosaic
This natural marble combines shades of pure white and ash-gray in one of our favorite geometric formats. In a retro design scheme, it's wonderfully apt, but it's also appropriate for contemporary designs. Use it wall-to-wall or surrounded by plain Bianco Dolomite Dotty Pattern Mosaic as a central "medallion" on your shower floor tile.
We think you'll agree that it's worthwhile to place so much thought into your shower floor design – and that it's a great jumping-off point to creatively designing your entire bathroom.
There are so many exciting choices when it comes to mosaic tile patterns for your shower floor. For assistance in choosing one that brings your vision to life, visit an MSI showroom, chat with us online, or contact an authorized MSI retailer in your area.
Learn more about mosaics
10 Top High Style Waterjet Mosaic Tile Backsplashes
Take Your Space to a Whole New Level with Decorative Mosaics
Signature Style Waterjet Cut Mosaics
Blending Glass and Stone Decorative Mosaics